New York City is famous for many things—one of them being spectacular modern and historic venues for weddings. As a NYC wedding photographer, these NYC wedding venues are eight of my favorites. They are full of unique beauty and have the potential to make your wedding day as perfect as you've always dreamt it would be.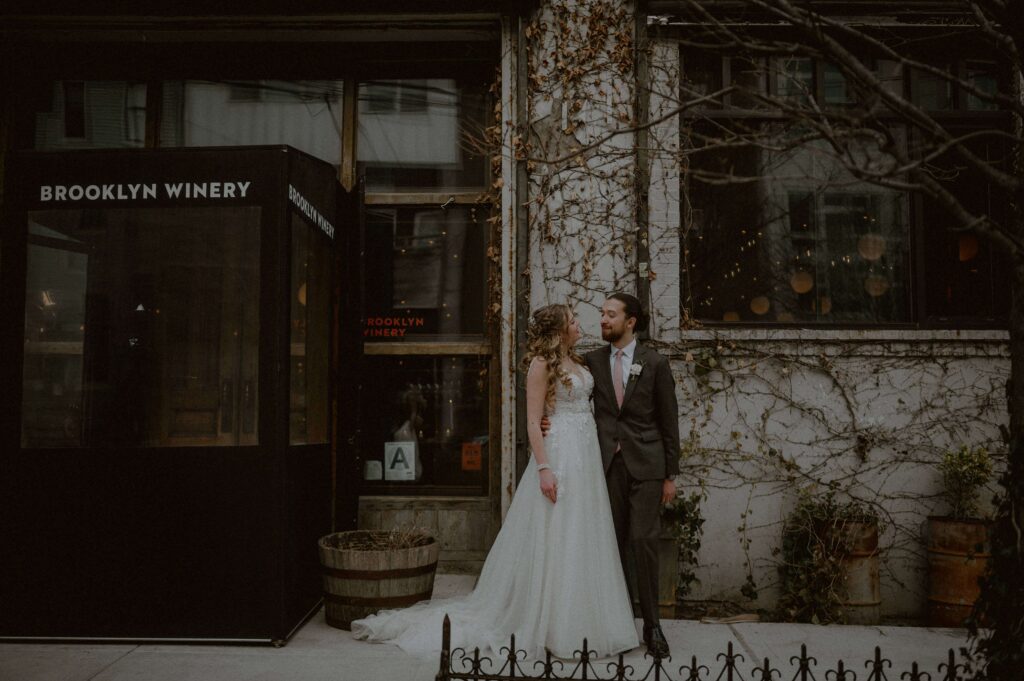 Located in an 8,000 square-foot space in the heart of Brooklyn, the Brooklyn Winery is a gorgeous NYC wedding venue. You'll find a fully operational winery here that reflects the manufacturing history of this location. Anywhere from 100 to 165 guests can join you as you celebrate your beautiful day in this amazing industrial venue in New York City. You and your guests will enjoy the romantic ambiance of this unique location as you're surrounded by reclaimed wood, chic decor, stunning views of the barrel room, the gorgeous glass ceiling Atrium, and so much more—all of which provide incredible photo opportunities.
NOTE: The Brooklyn Winery is relocating in 2023.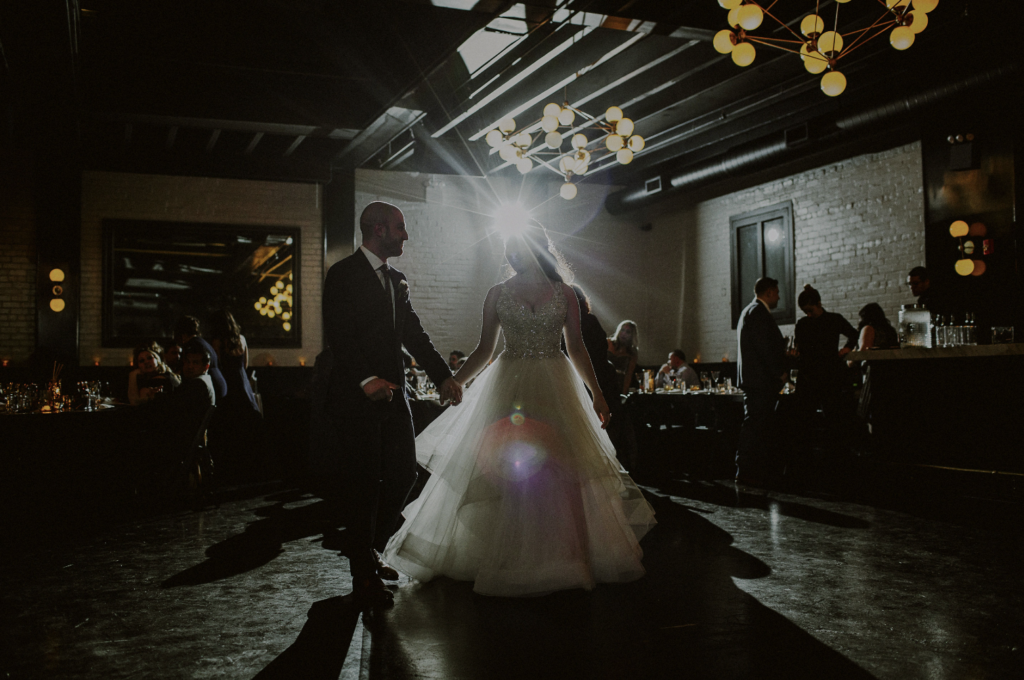 At 501 Union Street in Brooklyn, you will find a unique, modern NYC venue of 6,000 square feet. The building is over 100 years old, and the personality of the space reflects its history. The area is stunning and has incredible lighting, perfect for photographing the day's activities. The venue has a warehouse-style feel paired perfectly with old-world glamor and modern amenities. Think industrial chic. These unique features make the venue versatile and ready to customize. You can make the space reflect and enhance your style—whether that's glamorous and all-out or understated and simple. The venue is perfect for 160 guests or up to 250 for a cocktail-style reception.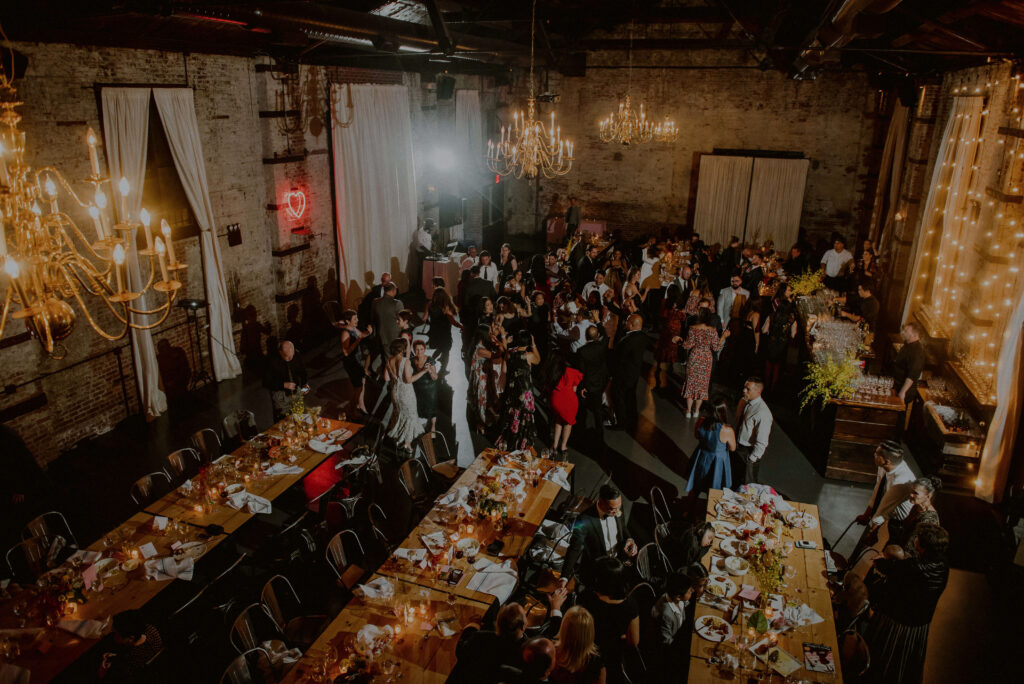 Built in 1889 at 452 Union Street in Brooklyn, The Green Building was originally a brass foundry. With the industrial history of this venue, you'll love the original, exposed brick walls, natural lighting, and 17-foot, open-beamed ceilings. While staying true to its industrial roots, you will also appreciate the modern updates. There are more than 6,000 square feet of combined indoor and outdoor space—all of it gorgeous. The floor-to-ceiling glass doors lead to the courtyard, which has room for up to 200 standing guests. Inside the venue, 160 guests can be accommodated for a sit-down dinner, and there is room for 250 guests for a cocktail-style reception.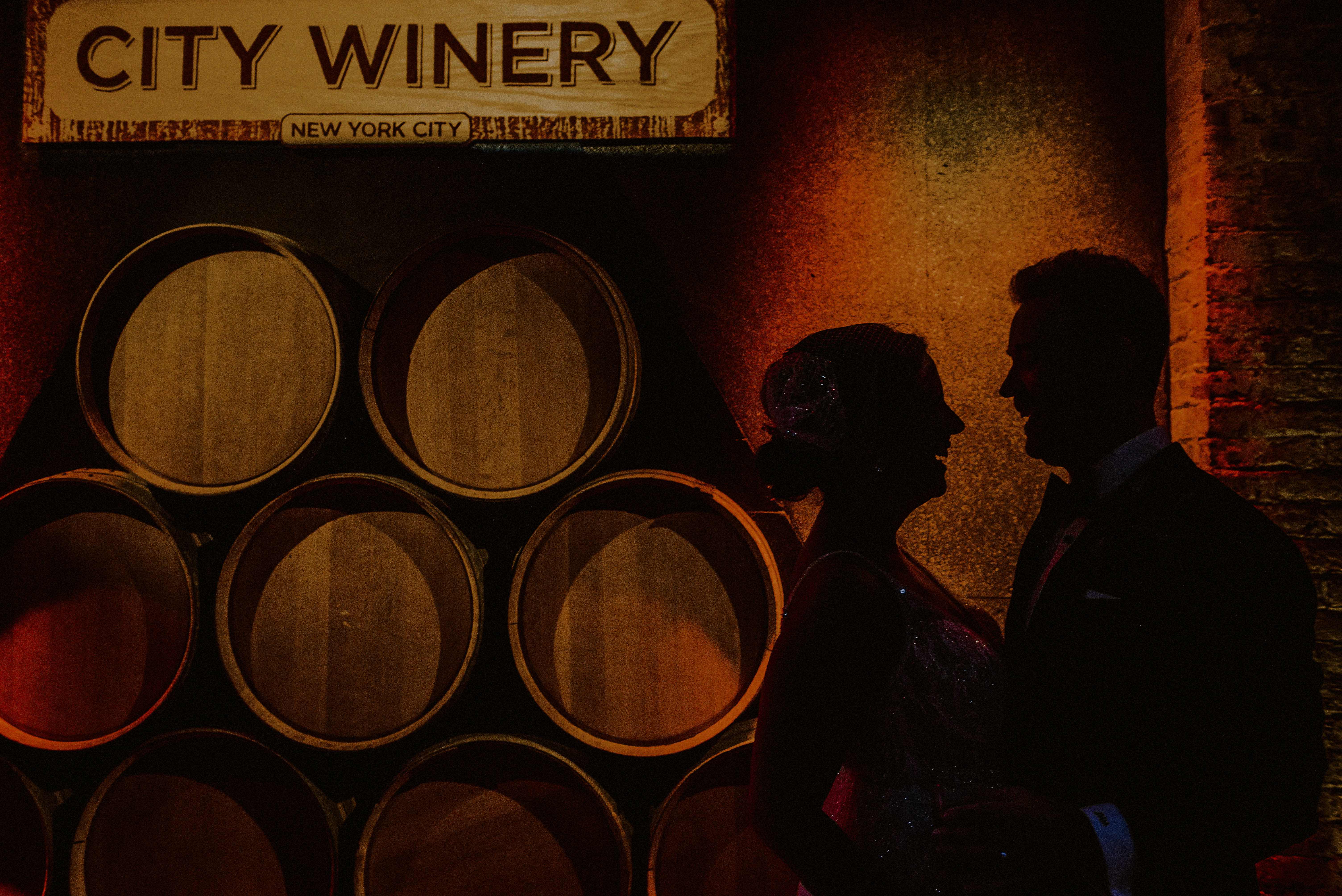 Located at Pier 57 at Hudson River Park, you will find one of the most outstanding modern venues for weddings in New York City. This venue offers the romance and unique qualities you are looking for by choosing an urban winery wedding along with the amenities of a full-service wedding venue. City Winery New York prides itself on completely customizing ceremonies and receptions to reflect a couple's unique personalities. They can host up to 250 guests. However, if you are looking for one of New York City's small wedding venues, they have you covered as well. You and your guests are sure to love the views of the Hudson River.
Harold Irving Pratt and his wife designed and built this neo-Georgian-style mansion located in Manhattan's Upper East Side at Park Avenue and East 68th Street. Their home is truly a glamorous wedding venue in New York City. You will be transported back to a time of luxury and style. A fabulous marble staircase connects the six unique rooms of the Harold Pratt House. Each of these rooms features original chandeliers, fireplaces, and views of Park Avenue. Guests are free to roam from room to room, taking in all the grandeur this house offers. This venue comfortably hosts 180 guests; the adjoining Peterson Hall may be used to accommodate higher guest counts.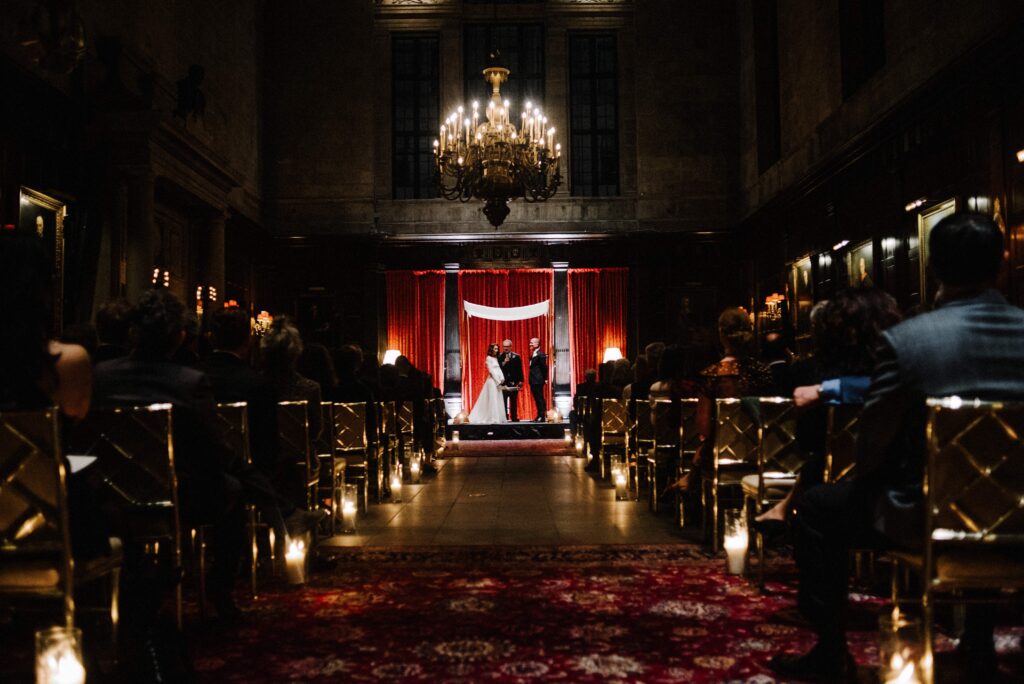 The Harvard Club, located in midtown Manhattan at 35 West 44th Street, is one of New York's grandest venues. Built in 1894, it was one of the first buildings in New York City to be named a landmark. The private rooms are perfect for sharing your wedding day with 750 guests. You will not be disappointed when choosing the Harvard Club to be the backdrop for your wedding. The decor is exquisite, and the space is unique and unforgettable. Working fireplaces, chandeliers, magnificent artwork, and breath-taking views embellish the club, making it a truly distinctive, historic wedding venue in New York City.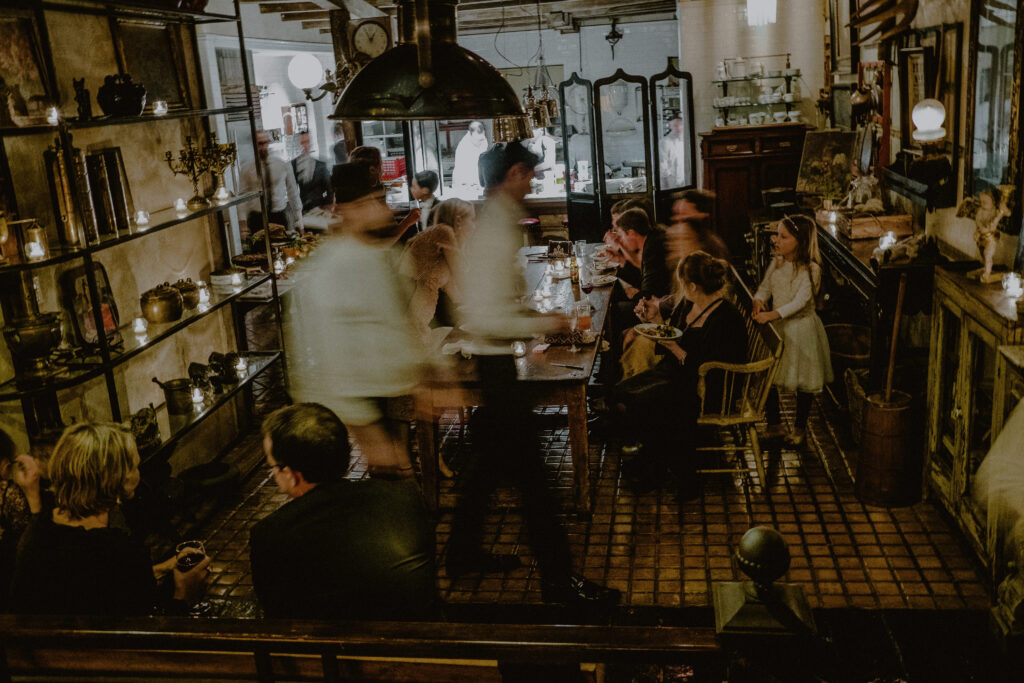 At 632 Hudson Street, you will find a fabulous, five-story townhouse consisting of four unique venues. The Triplex, a perfect example of a New York City small wedding venue, includes the top three floors of the townhouse along with a 1,500 square-foot rooftop garden. Inside the venue, you will find a wonderful collection of antiques and artifacts from all over the world, creating a breath-taking, stately backdrop for your intimate wedding. The venue beautifully accommodates up to 140. A central, 40-foot atrium with a grand staircase connects the various areas of the venue, and lovely French doors lead out onto the majestic rooftop garden.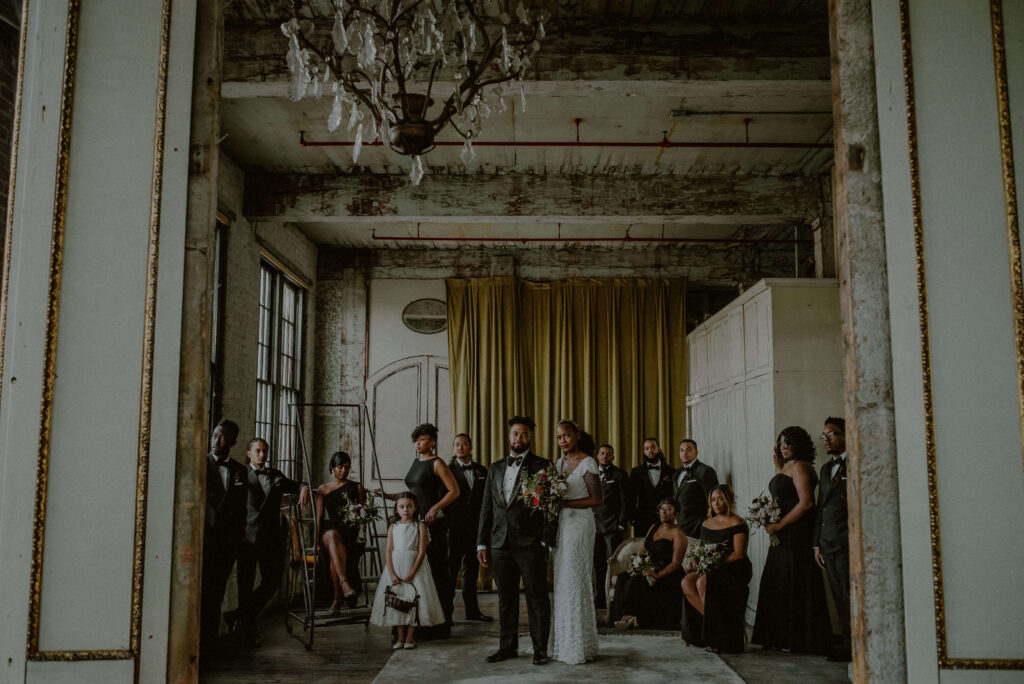 The Metropolitan Building is located at 4401 11th Street, Long Island City, across from Manhattan's East River. Built in 1909, it began as an electrical parts factory. In 1980, a Manhattan antique furniture rental business bought the building for storage. The large space began accommodating a variety of artisans, their studios, and workrooms. The raw industrial beauty combined with huge windows letting in natural light, exposed brick walls, gorgeous wood floors, and antique furnishings transport you to another time. The Metropolitan Building is definitely one of the most impressive modern NYC venues and can host weddings large and small.
Read More