What Is a First Look?
Back when arranged marriages were the norm, the parents of a bride and groom wanted to make sure that they would follow through. So the couple wasn't allowed to see each other until the bride walked down the aisle, leaving no time for either partner to back out. Even now, a first look has become a standard part of a wedding day.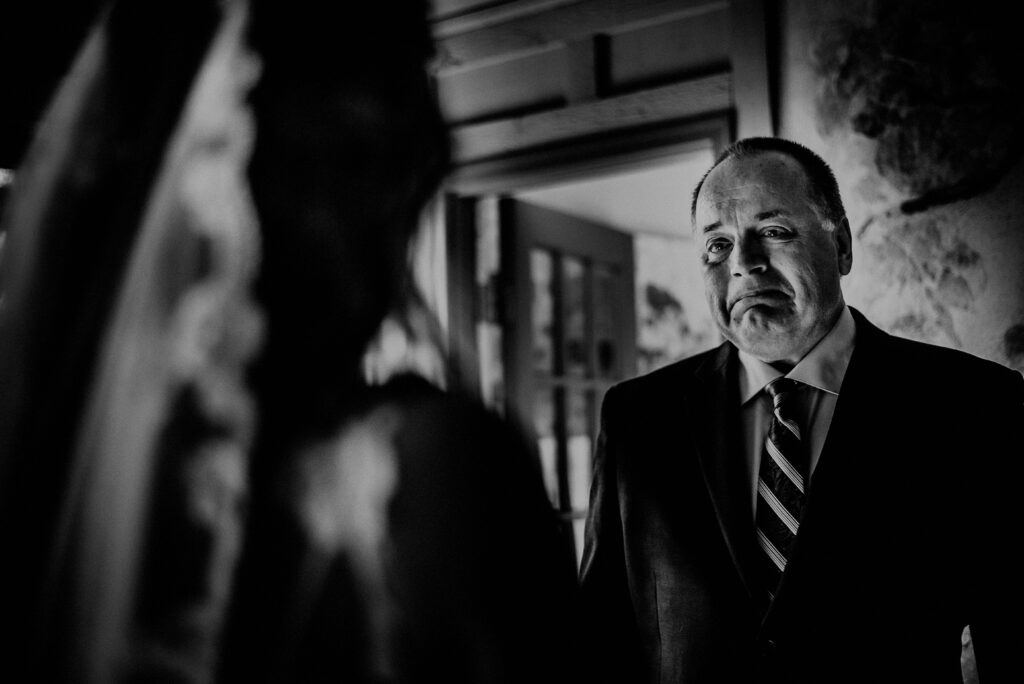 Instead of the following tradition where the groom sees the bride for the first time as they walk down the aisle, more couples are having an intimate first look. They see each other for the first time without an audience of guests watching. A first look is typically done after both partners have finished getting ready, and the wedding photographer usually captures the moment when they see each other for the first time. Some couples also enjoy doing a first look with their parents or bridal party, capturing the moment when their father or bridesmaids see them ready for their wedding day. The purpose of having a first look is to allow the couple to spend more time together on their wedding day and to have a special tender moment before their ceremony.
Should I Have a First Look?
It's a very individual decision whether or not to have a first look on your wedding day. Certain photographers advocate for a first look because it allows more time for photos before the ceremony. Some people prefer the traditional "first look" walking down the aisle. Some people think that having a first look makes walking down the aisle less special, but it will still be a special moment. It will simply be a little different. And the first look will be an added special moment to your day. Here are some pros and cons to consider when deciding whether or not you will have a first look on your wedding day:
Reasons I Recommend a First Look
You get to enjoy an intimate moment with your fiance before your ceremony.
Your wedding day will go by even quicker than you can imagine. The excitement, the buildup, and months of planning finally culminate in one day. Having a first look allows you to have a quiet moment with your partner before your ceremony. You can ground each other and mentally prepare together for the vows you are about to make. And even though the time will fly by, you will never forget this one, intimate moment with your lover. You'll also have amazing photos of this special and unique moment between you both.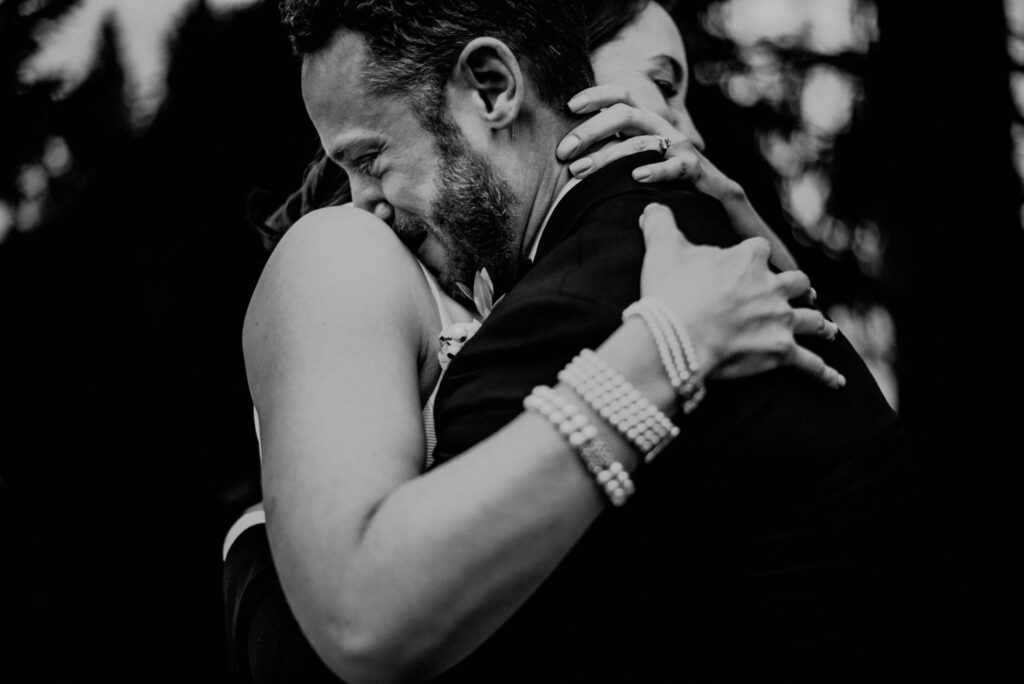 You can get the nerves out.
There's another benefit to having a quiet moment together—you will be able to calm your nerves. Waiting to see each other until you're coming down the aisle can cause extra stress. If you choose to have a first look, you won't have to worry about having the perfect reaction or how you will look in front of a crowd. It will simply be the two of you!
Your photographers can capture the moment from better angles.
From a photographer's point of view, you will have a better setup for photos of your first look if you schedule it before the ceremony. Your photographer and second shooter can set up the best angles to capture your reactions to seeing each other. The photographers will document the moment in a way that will make you feel those emotions all over again each time you look at the photographs, for years to come.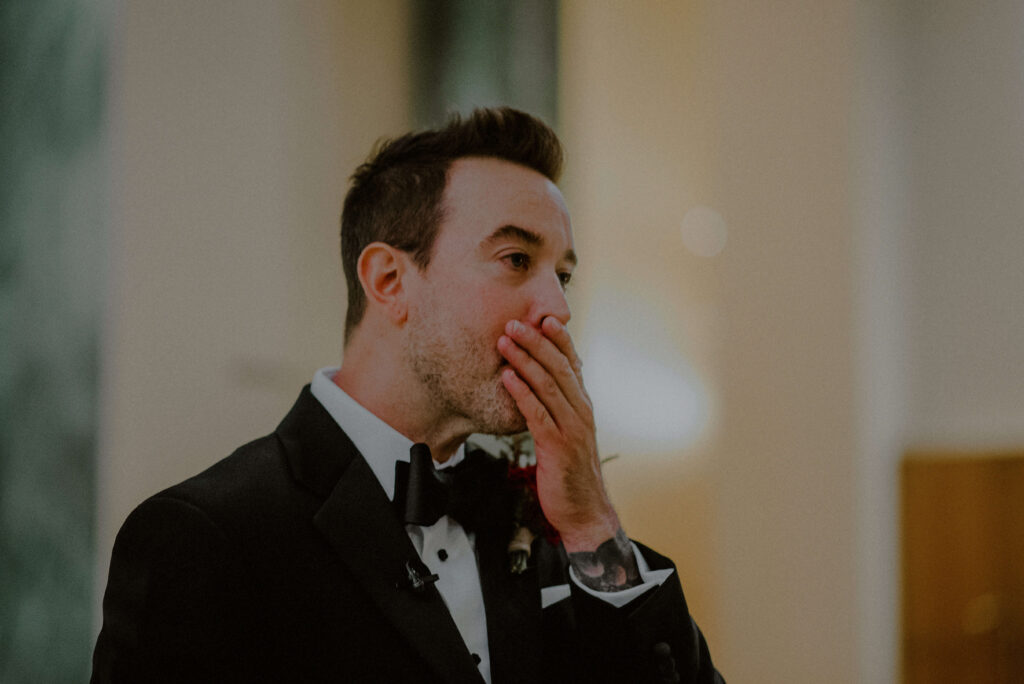 You'll have more time for photos.
Having a first look creates more time for photos before the ceremony. If you choose not to have a first look, your portraits, bridal party photos, and family photos will all have to be scheduled after the ceremony. This will leave you less time in general for photos, and perhaps a bit less time to explore the locations your venue might have to offer, as you'll have to keep the photos a bit more concise. More time for photos means more locations and variety. If you booked your venue because you love its beautiful photo opportunities, having a first look will give you the time to explore these locations. You may be able to take portraits in 2-3 locations instead of only having time to take photos in a single location.
You'll spend more time together and with your guests.
In addition to giving you more time to take photos, having a first look gives you more time together on your wedding day. You will also enjoy more time at your reception without having to leave for photos. Instead of eating into your time with guests, you can schedule your portraits before your ceremony. Of course, you can always choose to take family photos after the ceremony, but this still will not take up as much of your time with friends and family as if you had to take all of your portraits after the ceremony.
A First Look Might Not Be for You If…
You won't have the traditional first look walking down the aisle.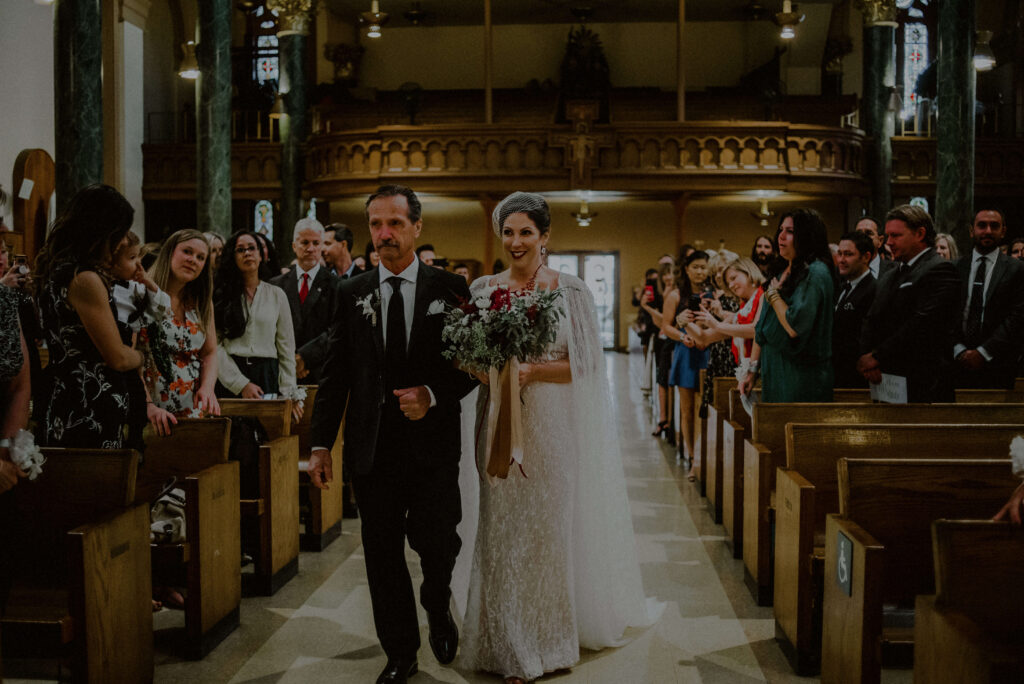 If you plan more of a traditional wedding, you won't have the classic first look as you walk down the aisle. To some couples, it means a lot to have the whole, dramatic entrance walking down the aisle and seeing each other for the first time on your wedding day. If you want to stick to tradition, having a first look might not be the right choice for you.
Non-Traditional Wedding Photographer
Are you looking for a non-traditional wedding photographer who will capture all of your special moments? Connect with me here!
Read More