Planning to elope in NYC? Here's everything you need to know to plan your elopement:
Planning a City Hall Elopement
There's nothing quite as magical as a city hall elopement in NYC! The rules have been adjusted during the pandemic, but the City Clerk's Office is open for in-person marriage ceremonies! The fee for a marriage ceremony is $25, which can be paid by credit card or money order. You must schedule your ceremony in advance at nyc.gov/cupid. Appointment times are released regularly, so check back every couple of days even if the website says that all spots are currently booked.
In order to have a marriage ceremony, you must obtain your marriage license more than 24 hours in advance. Once you purchase your marriage license from the state of New York, you have 60 days to hold your ceremony. Bring your marriage license as well as identification to your ceremony. As of February 2022, only one guest is allowed as your legal witness. You are required to have a legal witness, and they must be 18 years old or older. Consider making your guest/witness your elopement wedding photographer if you want your ceremony to be documented. It's important to arrive early for your appointment time and to set aside 1-2 hours for the ceremony.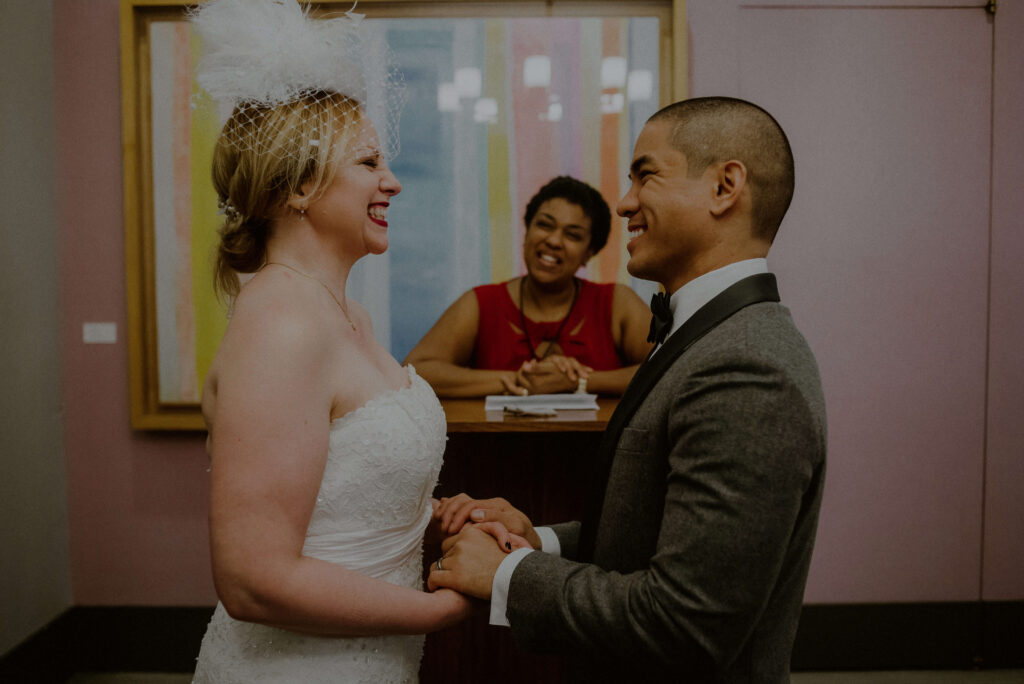 The Logistics of Eloping at City Hall
To wrap up all things City Hall:
Purchase your marriage license from the state of New York online or in-person.
Book your ceremony time online.
Choose 1 guest to be your officiant (must be 18 years old or older).
Arrive to the City Clerk's Office a little before your appointment time.
Show your marriage license and IDs both of the couple and witness to the attendant
Pay the $25 fee with a credit card or money order.
When you're called for your appointment, you'll step into the ceremony room
You'll exchange rings and vows and say "I do!"
Then you're officially married, and you will receive your marriage certificate!
You're set to exit the ceremony room and have your City Hall moment celebrating on the steps with your marriage certificate in hand!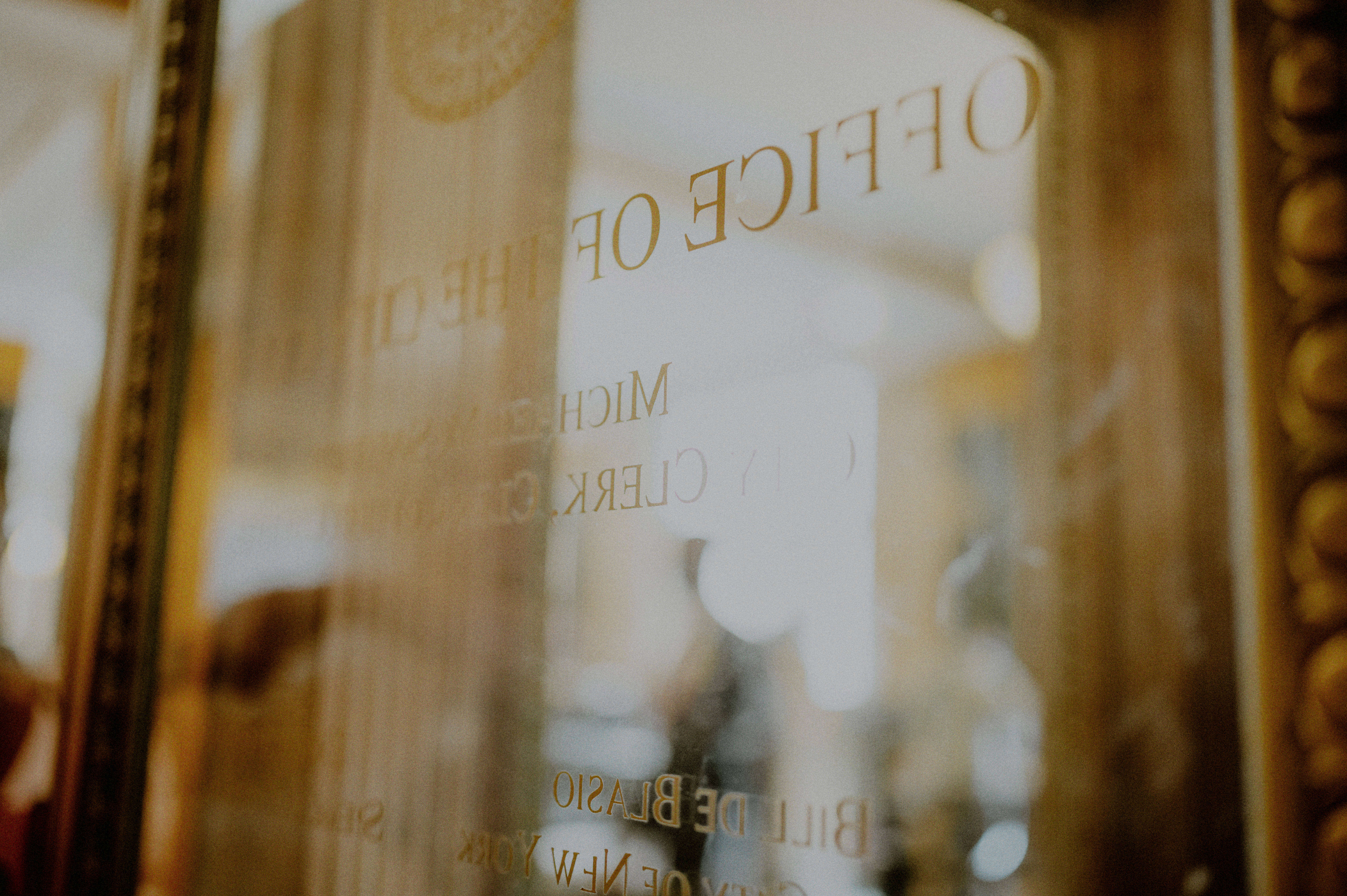 Other NYC Elopement Locations
If you are looking to have a little more flexibility as you plan your elopement—or if a City Hall elopement doesn't appeal to you—there are other options! You could say your vows along the river, in a park, on a rooftop, or in a home or restaurant. You can easily find an officiant for your ceremony at officiantnyc.com. Your ceremony could be as short as 5-10 minutes depending on what you're looking for! Keep in mind that some locations require a permit. Some popular spots for elopement ceremonies in the city are:
Central Park
Balconies or rooftops
Brooklyn Bridge Park
Bryant Park
Madison Square Park
Fort Tyron Park
Marriage Ceremony Requirements
Just as with a city hall elopement, you must obtain a marriage license prior to your ceremony.
If you elope outside of city hall, make sure your officiant is registered to officiate weddings under New York state law and with the Office of the City Clerk.
After the marriage ceremony, the officiant, couple, and witness or witnesses must sign the marriage license.
The officiant must mail the signed marriage license to the Manhattan City Clerk's Office within five days after the ceremony.
You should receive your marriage certificate within 20 days from the time the City Clerk's Office receives your completed marriage license.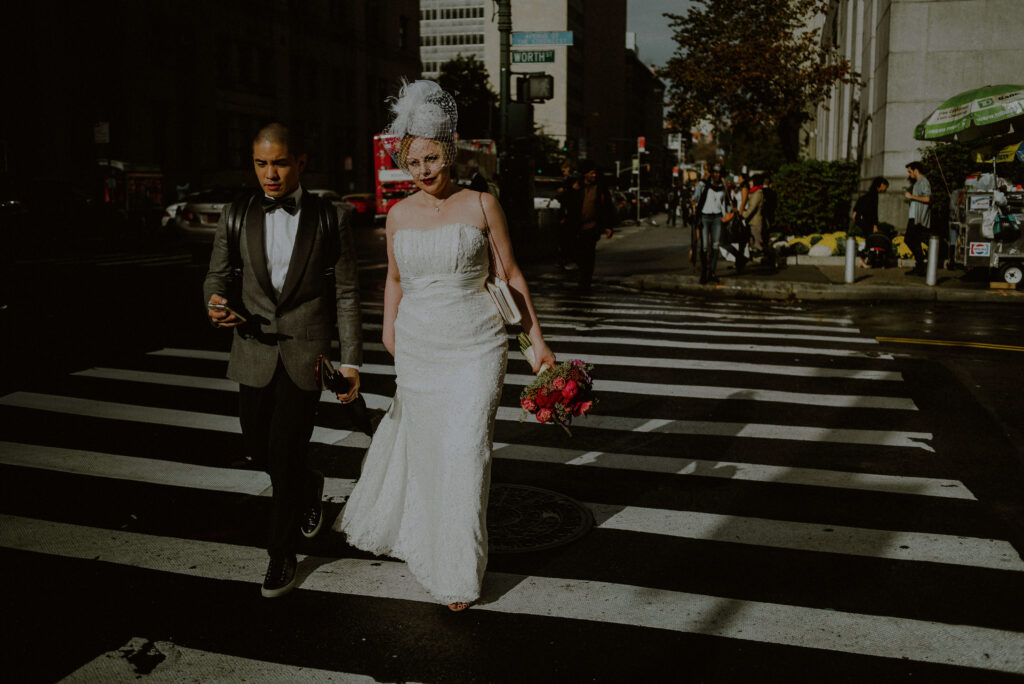 Taking Photos + Location Ideas
If documenting your elopement is important to you, set some time aside on your wedding day and hire a photographer. They can be your witness if you are eloping at city hall or somewhere else in the city. After your ceremony, you could take a couple of hours to tour parts of the city you enjoy together. Your photographer could come along, documenting the two of you taking the subway, walking hand-in-hand, or grabbing a celebratory drink or coffee. You can do so much more than just portraits! Get creative and chat with your photographer about your vision for your wedding day.
What To Do After You Elope
After you elope, you can either plan some festivities, or call it a day! Do you want to invite your family or closest friends for lunch or dinner? Would you like to plan something special for just the two of you? Don't underestimate the importance of your official wedding day—even if it's just a small elopement. Consider having your photographer document any post-ceremony celebration.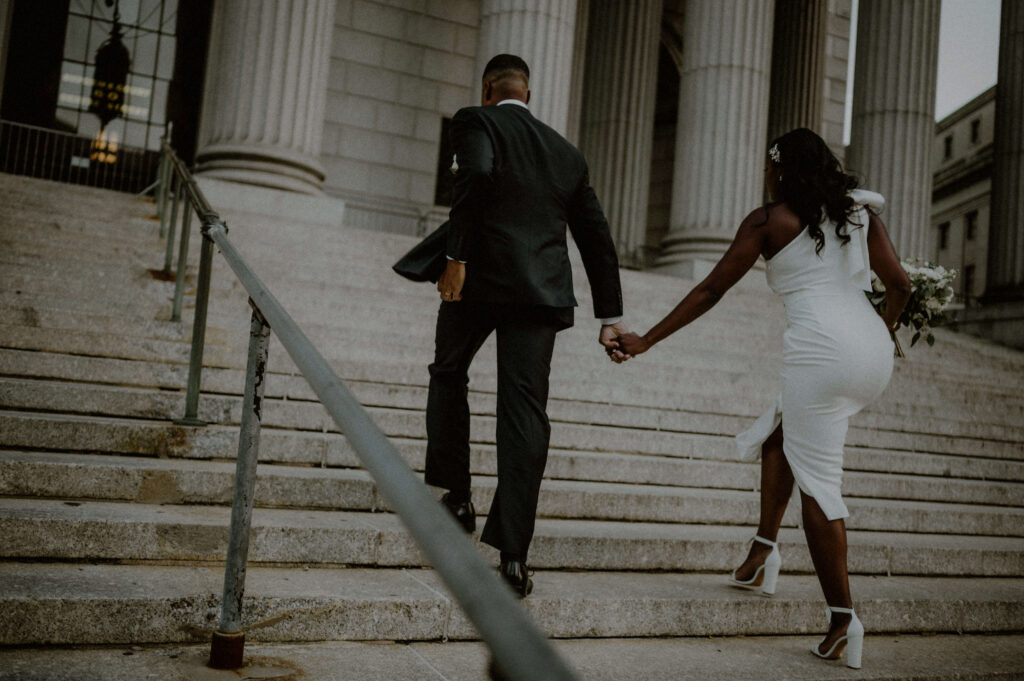 What Time of the Day and Year Should You Elope?
City Hall elopements can be scheduled during the week during regular business hours. Mornings book up faster than afternoons, but it is always nice to have your ceremony in the morning and have the rest of the day to celebrate! If you are eloping outside of city hall, consider what the lighting will look like on the day of your ceremony. With an outdoor ceremony, you will also have to keep an eye on the weather. You can elope any time of the year.
Making Your Elopement Unique
As you plan your NYC elopement, think about what really matters to the two of you. Is it capturing the moment that you finally say, "I do"? Or is it celebrating at your favorite bar after everything is official? Is there a location that holds special meaning in your relationship that you want to incorporate into your elopement? The possibilities are endless when it comes to eloping. Make the day your own.
Looking for a photographer to capture your New York City elopement? Contact me today.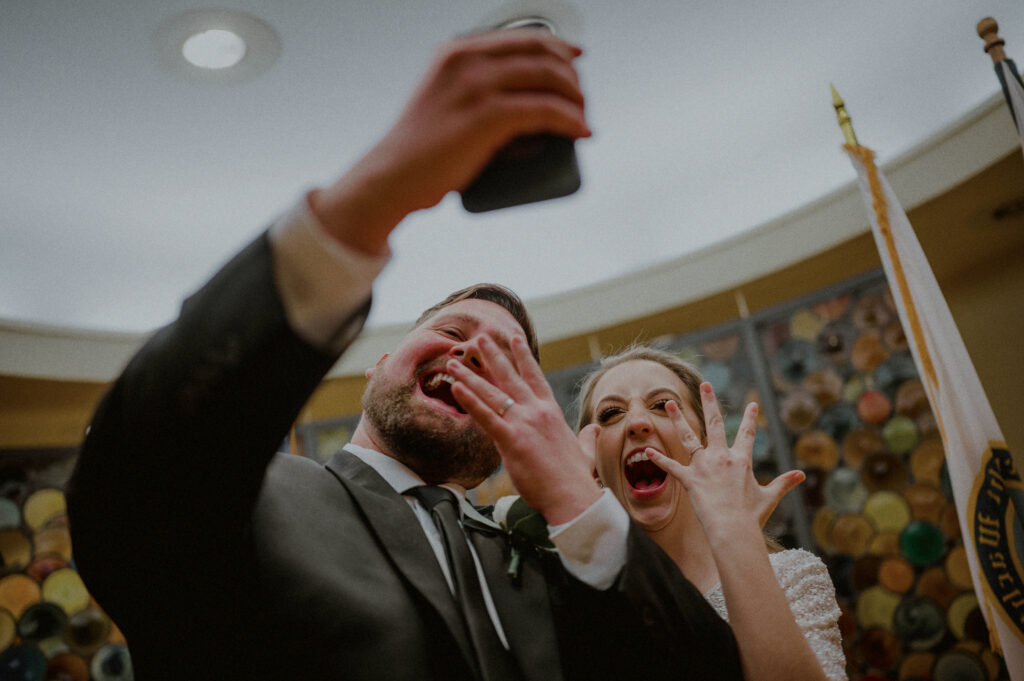 Read More