After days of looking at wedding inspiration, venues, dresses, and vendors, it's time to sit down and find a wedding photographer. Whether your wedding day will be sweet and intimate or the party of the year, you want to find someone you can trust to document the best moments of the day. Looking to find a wedding photographer that's right for you? Here's everything you need to know to get started: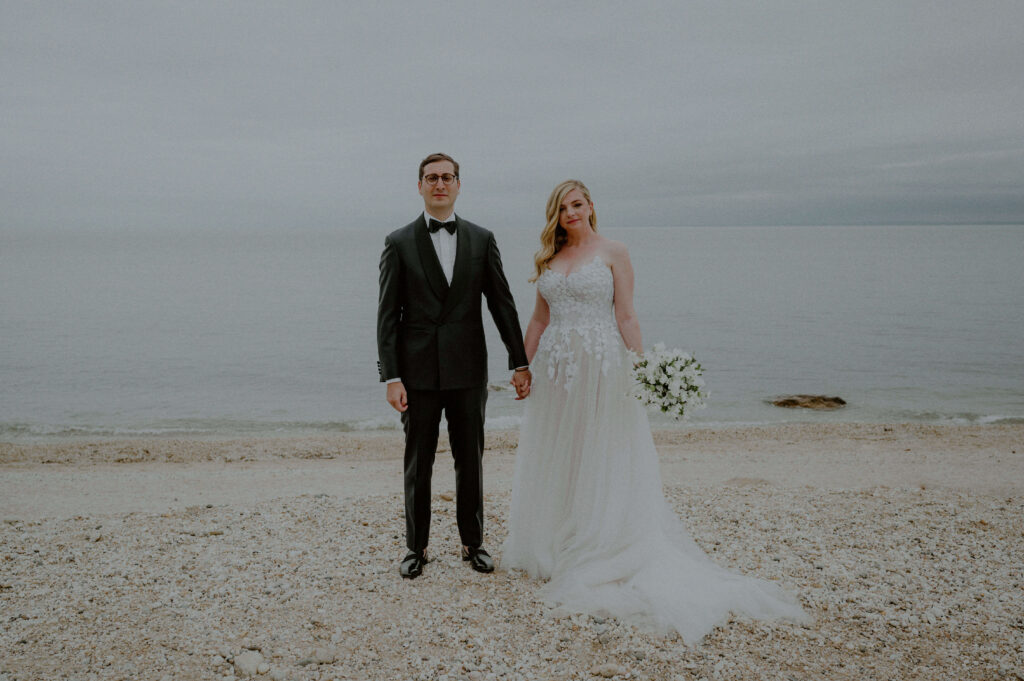 Your Preferred Photography Style
As you look for a wedding photographer that is right for you, it's essential to know what photography style you connect with most. You might notice trends in the type of wedding photos you're attracted to; use this to help you define your style. Consider this a starting point just to get the search for the right photographer going—you might find you like more than one style! Here are six common wedding photography styles:
Light and Airy
Light and airy photography features bright whites and a light, clean style. The soft lighting and pastel colors create a romantic feeling.
Dark and Moody
The dark and moody editing style is more dramatic. Photographers incorporate creative lighting and edit to create a dramatic style with contrast and darker colors.
Editorial
Editorial photography is modeled after the style of photography you see in magazines. A luxury-photoshoot feeling characterizes this style.
Documentary
Documentary or photojournalistic wedding photography captures the day as it happens. Photos are typically unposed and candid, and editing generally is more true-to-life.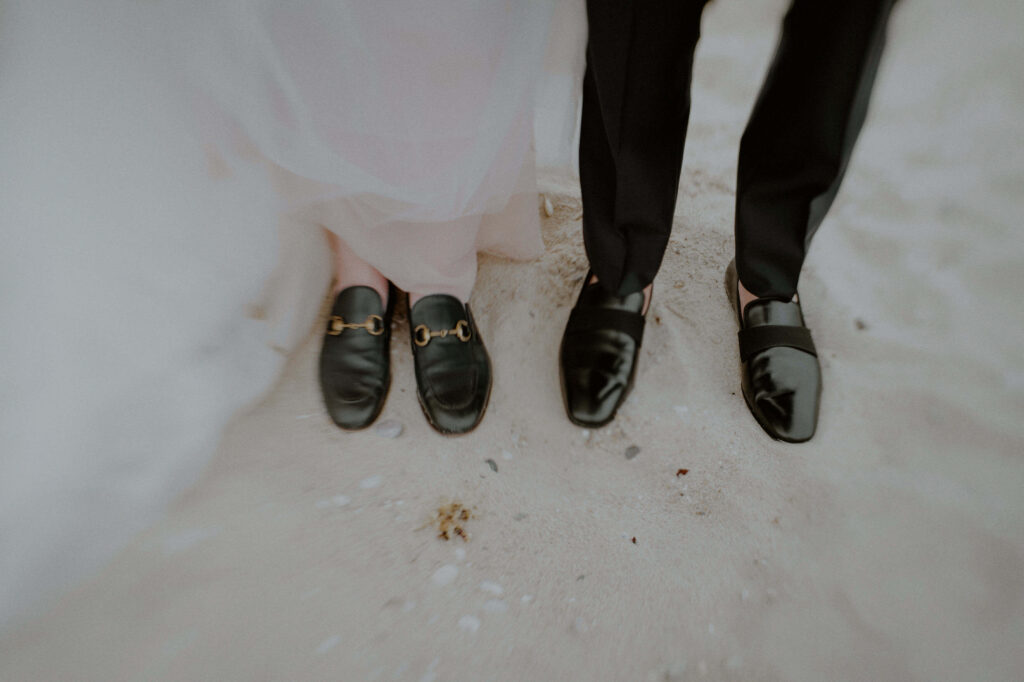 Traditional
Traditional wedding photography is your classic style of wedding photography and is shot at eye-level with posed photos throughout the day. This style has been around since the early days of documenting weddings.
Fine Art
Fine art photography has a film photography style. There is a focus on the artistic element in this style of photography.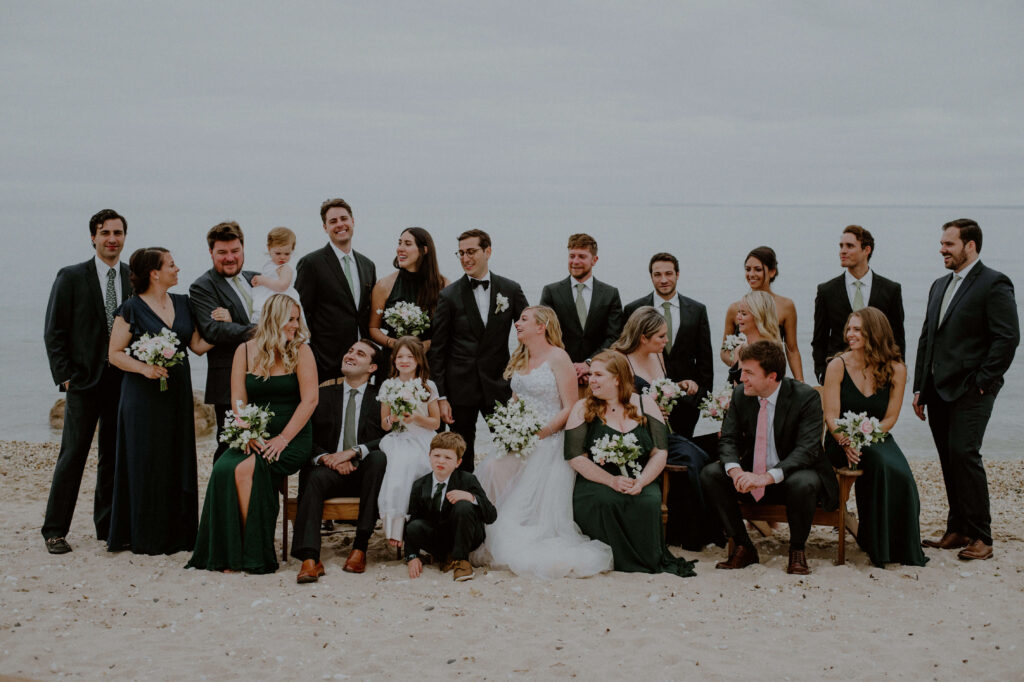 Where to Find a Photographer
Because you've likely never planned a wedding before, you might be wondering where you should start your search for a wedding photographer. Here are some places to begin your search:
Google
Google is a great place to find wedding photographers in your area. You can simply search "Wedding Photographer [your city]" to start finding options. As you explore, knowing your photography style comes into play. Be on the lookout for photographers who shoot in your favorite photographic style, or you can even search "[your style] Wedding Photographer [your city]." For example, if you are looking for a documentary-style photographer in New York, search "Documentary Wedding Photographer New York City."
Vendor Recommendations
Vendor recommendations can help you find options for wedding photographers. Keep in mind that some vendor recommendation lists are just advertisements, so you'll want to find suggestions for photographers who actually have a good working relationship with your venue or vendors.
Instagram
You can also start searching for photographers on Instagram. Try searching for local photographers in your area in the search bar and hashtags. Photographers usually get a lot of DMs that might not go to their inbox, so reach out to them through their website unless their profile specifically says that they book through their DMs.
Family and Friends
Widening your circle while looking for recommendations is a great idea. Your family and friends could have some good suggestions for photographers they have worked with previously. They may also have work colleagues or friends who have recently married and had amazing photographers.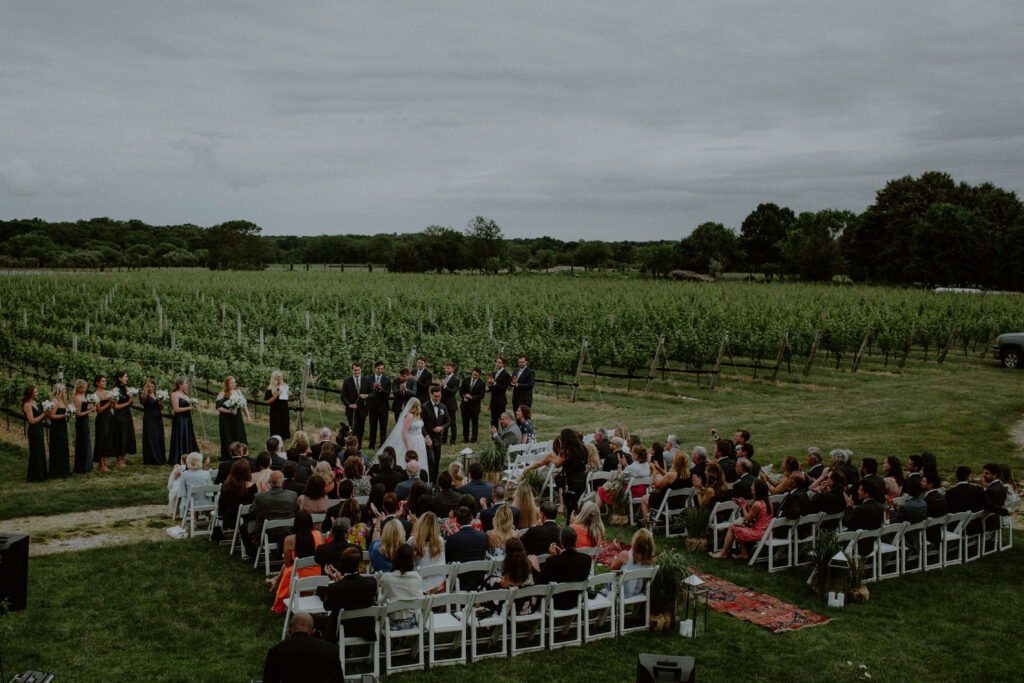 A Note About The Knot & Wedding Wire
The Knot and Wedding Wire can be good places to find local photographers, but the search results are based on paid advertising — not popularity. So be cautious in finding reputable photographers when searching on these websites.
Questions To Ask Your Wedding Photographer
Keep track of the photographers that fit your style, and reach out to your favorites. Make sure you include details like your wedding date, venue location, and a little bit about your love story when you inquire. If a photographer is available for your wedding date, they will respond to set up a time to chat. Then, when you meet, you can ask questions to ensure that they are reputable and professional. Not sure what to ask a photographer when you meet with them? Here's a list that will help:
Do you have insurance?
Are you a registered business?
Will you bring backup equipment, and how do you plan on backing up my images?
What is your emergency plan?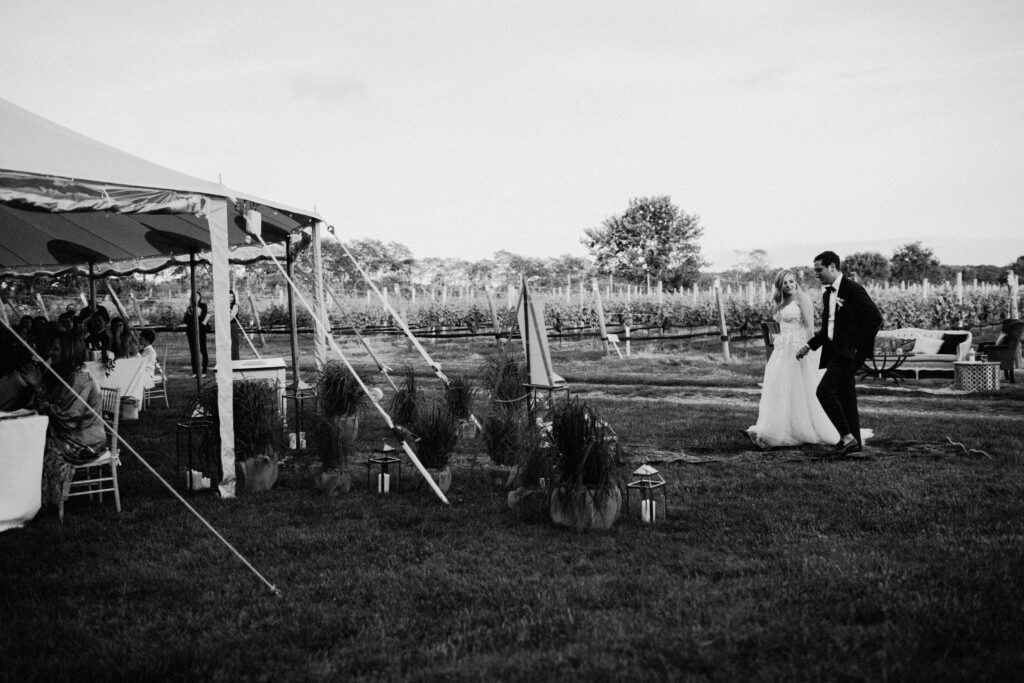 Things You Don't Need to Ask Your Wedding Photographer
Have you worked at my venue before?
When working with an experienced professional whom you trust, it shouldn't be a deal-breaker either way. Photographers work in new locations all the time and are accustomed to adapting to new lighting and backdrops.
May I send a list of photos to take or a checklist?
A qualified photographer will make sure to communicate and understand what moments are most important to you — the ones you want to be documented. If you are concerned about your photographer getting specific photos, tell them about those specific photos. They will get all of the images you need without a detailed, shot list.
Looking for an artistic wedding photographer in the New York area? Let's connect!
WEDDING PHOTOGRAPHY GUIDE