What every bride wants to know but is afraid to ask about finding a great wedding photographer explained by a professional wedding photographer.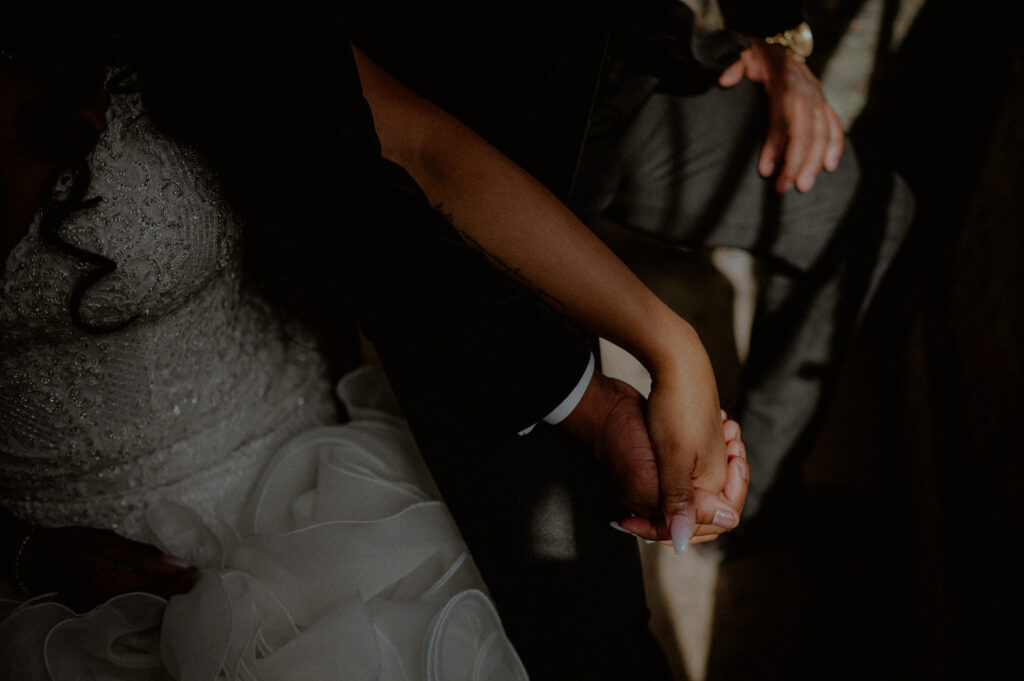 Table of Contents
Congratulations on your upcoming wedding! As you plan your big day, one of the most important decisions you'll make is choosing a wedding photographer. After all, your wedding photos will be treasured memories that you'll cherish for the rest of your life. But with so many photographers out there, how do you choose the best one for you? It is hard to know where to start, how much to budget, and what makes a great wedding photographer, right? In this blog post, we'll answer some of the most common questions brides have when it comes to finding a great wedding photographer. As a professional wedding photographer, I will take you behind the scenes, cut through some bad wedding advice floating around the internet, and by the end of this post, you will know how to choose a great wedding photographer that aligns with your vision and most importantly, makes you feel comfortable throughout the process.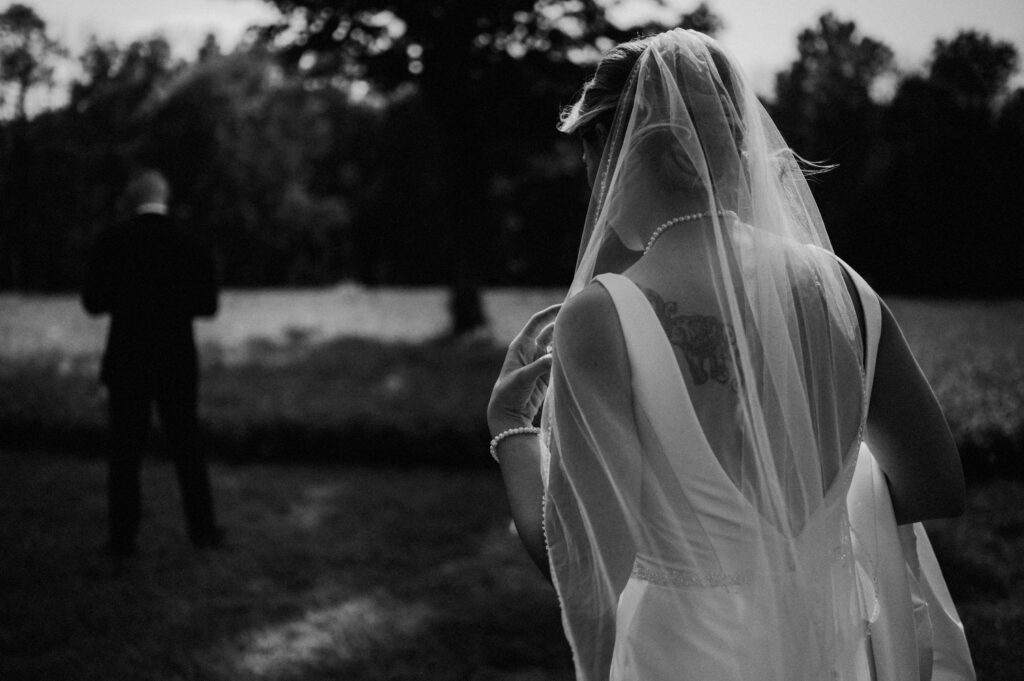 How much is a wedding photographer in New Jersey?
The cost of a wedding photographer can vary widely depending on factors such as experience, location, and the level of coverage you're looking for. In New Jersey, you can expect to pay anywhere from $1500-$5000 or more for a New Jersey-based wedding photographer. Top photographers with years of experience and a strong portfolio may charge upwards of $5,000 to $10,000 for a full day of coverage.
To get a more accurate idea of how much a wedding photographer in New Jersey will cost, it's best to research local photographers and ask for quotes based on your specific needs and preferences.
What makes good wedding photography?
Good wedding photography captures the emotion, beauty, and essence of the wedding day in a way that tells a story and creates lasting memories for the couple. Here are some key elements that make good wedding photography:
Composition: Good wedding photography has a strong composition that draws the viewer's eye to the main subject(s) and creates a pleasing visual aesthetic. You'll know it when you see it!
Lighting: A skilled wedding photographer knows how to use light to enhance the mood and atmosphere of each shot. They may use natural light, artificial light, or a combination of both to create the desired effect, and will know how to work in any sort of situation.
Emotion: A good wedding photographer captures the emotion of the moment, from the nervous excitement as you are getting ready to the joy of seeing each other walking down the aisle.
Details: A skilled wedding photographer pays attention to the details, capturing the small moments and special touches that make each wedding unique. A good wedding photographer is always paying attention and knows what to focus on.
Storytelling: Good wedding photography tells a story, capturing the key moments of the day and weaving them together into a cohesive narrative that reflects the couple's love story. It's easy to randomly capture moments, but an exceptional photographer knows how to curate those moments into an emotional story.
Overall, good wedding photography requires a combination of technical skill, artistic vision, and a deep understanding of the emotions and dynamics of a wedding day.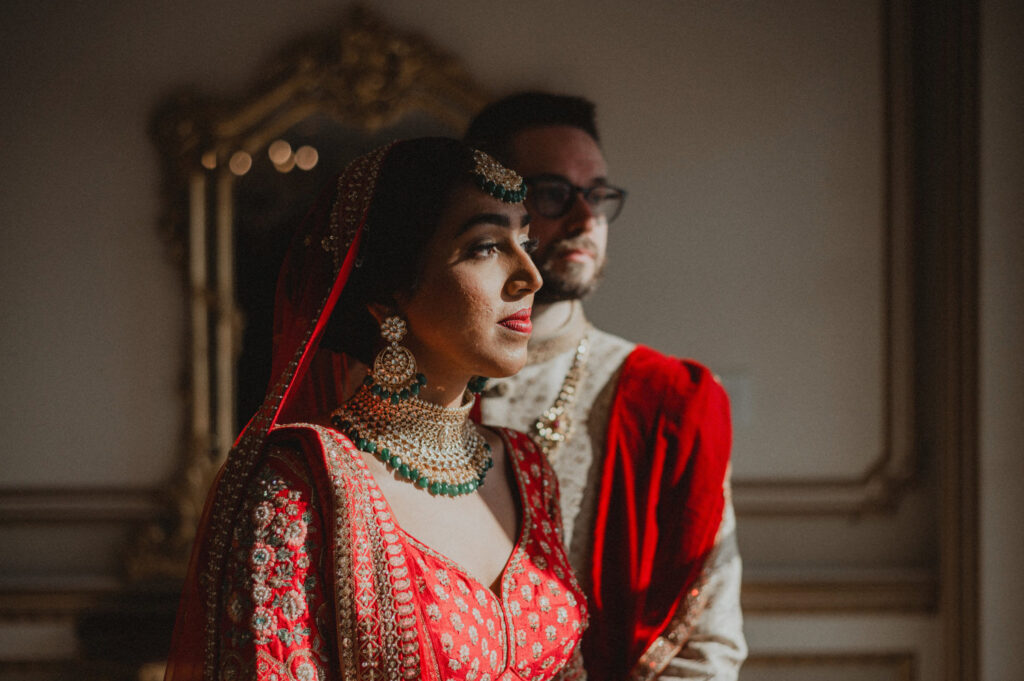 Wedding Photographer Style
There are many different styles of wedding photography, from traditional and posed to documentary and candid. Before choosing a photographer, take a look at their portfolio to see if their style aligns with your vision for your wedding photos.
Traditional: This style of photography involves posed shots of the couple, family, and wedding party. The focus is on capturing formal, classic images that will stand the test of time, and less concentration on creative shots.
Photojournalistic: Also known as documentary or candid photography, this style aims to capture candid moments and tell a story of the wedding day. Note, that many photographers call themselves documentary photographers, but a true documentary photographer will take a full hands off approach and document events as they happen, without much direction or posing.
Fine art: This style of photography is highly stylized and often involves creative composition, lighting, and editing. The focus is on creating artistic, visually stunning images that are more like works of art than traditional wedding photos. Generally, but not always, the tones of fine art wedding photos are on the lighter and brighter side, and many fine art wedding photographers also shoot on analog film.
Editorial: This style is similar to photojournalistic, but with a bit more direction and styling. The goal is to create images that look like they belong in a magazine, with a focus on fashion, beauty, and storytelling.
Lifestyle: This style is more relaxed and natural, with a focus on capturing the couple and their guests in a candid, authentic way. The photographer may use natural light and simple settings to create a relaxed and intimate atmosphere.
Dramatic: This style involves using lighting and other techniques to create dramatic, cinematic images that look like they could be stills from a movie. The focus is on creating bold, striking images that make a statement and bring on a moodier vibe to your photos.
There are many other styles of wedding photography, and some photographers may blend several styles to create a unique look and feel for their clients. It's important to choose a photographer whose style aligns with your vision and preferences for your wedding day.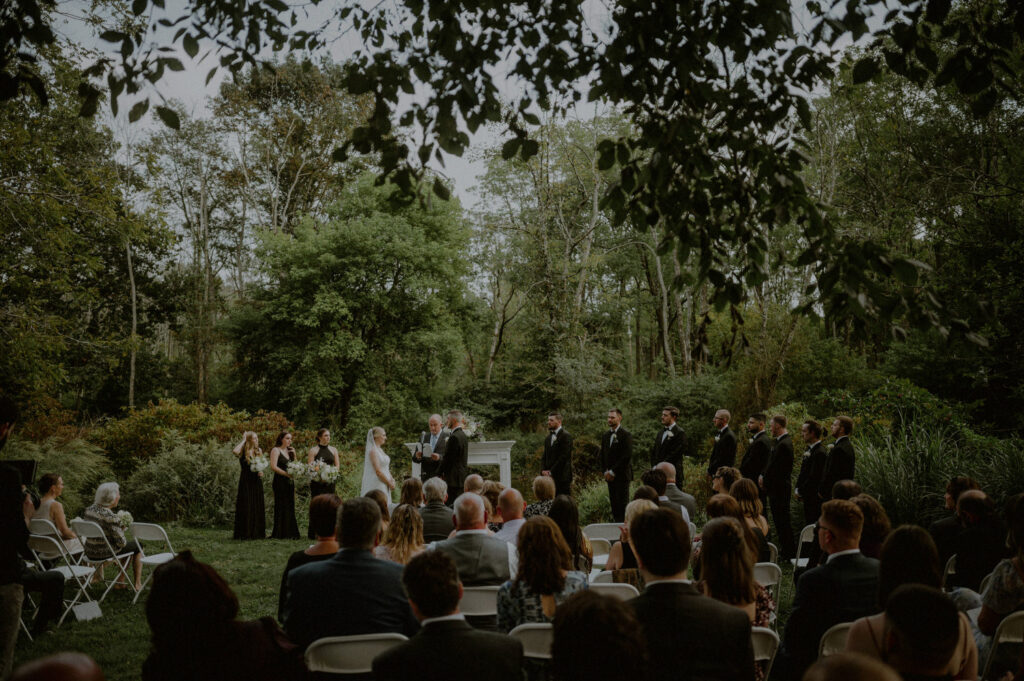 How to avoid wedding photo regrets
Wedding photos are a cherished memory of your special day, and it's important to take steps to avoid any potential regrets. Here are some tips to help you avoid wedding photo regrets:
Choose the right photographer: Research and choose a photographer whose style and portfolio resonate with you and your partner. Look at their past work and read reviews from other couples to get an idea of their quality of work and professionalism. Also, make sure your vision aligns with what you see on the photographer's portfolio, and you are not trying to make them into someone else. Look for consistency in the photographer's portfolio and this will help guide you as to what to expect from the images they will provide you. Finally, all true professional photographers will have a backup plan in place for your images as well as last-minute emergencies, so it's ok to ask about this as well.
Be clear about your expectations: Communicate your vision, preferences, and expectations to your photographer before the wedding day. Make sure you discuss the shots and poses you want and any special requests you may have. Photographers are not mind-readers, but a good photographer will take your suggestions and combine them with their own vision.
Have a shot list of family portraits: Make a list of must-have family portraits to ensure your photographer captures all the important people on your wedding day. Make sure to let your family know the time and place they need to meet and communicate the importance of this shoot. Even if your focus is on candid moments, you'll most likely want at least a few posed photos of your family.
Schedule enough time: Make sure to schedule enough time for photography throughout the day. This includes time for getting ready shots, portraits, family photos, and candid moments. If your venue is large, and there are a lot of photo opportunities, schedule in some extra time to help you get comfortable before the picture taking begins, and so that you have enough time to explore all of the different locations that you specifically booked your wedding venue for.
Prepare for the weather and lighting: If you're having an outdoor wedding, make sure to prepare for the weather and lighting conditions. Consider having a backup plan or alternate locations for photos in case of rain or harsh sunlight.
Relax and have fun: Don't stress too much about getting the perfect shot. Enjoy your wedding day and let your photographer capture the natural, authentic moments. This goes back to point #1, choose the right photographer, so that you can put all of your trust into them, and you can enjoy and have fun.
By following these tips, you can help ensure that you have beautiful, timeless wedding photos that you'll cherish for years to come.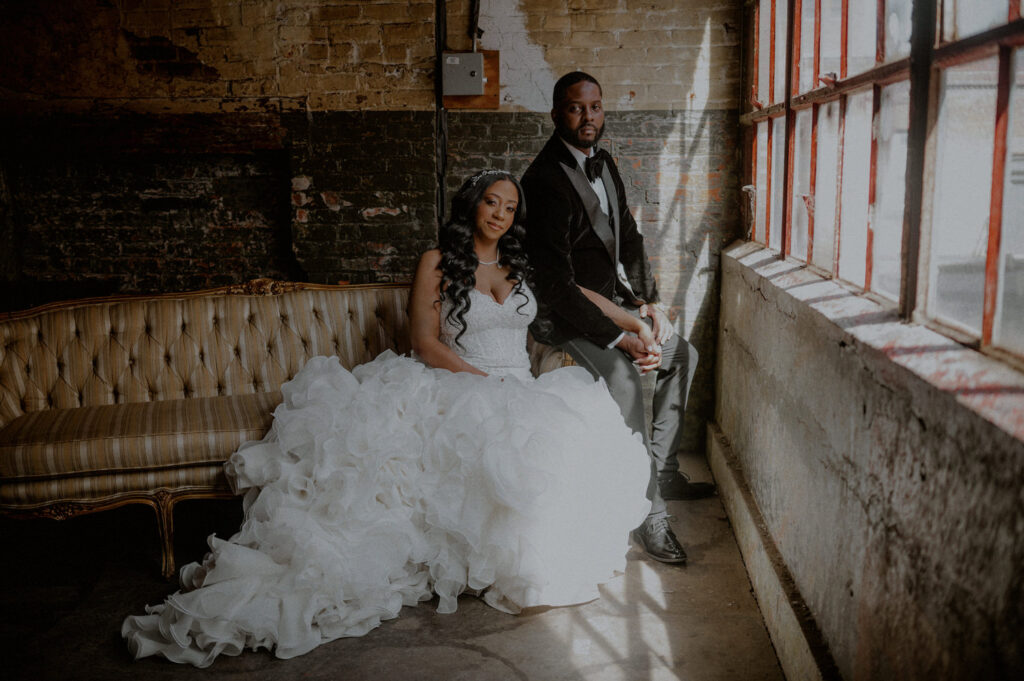 How do wedding photographers work?
Wedding photographers typically work for a set number of hours, depending on the package you choose, and some offer unlimited hours, but be sure to ask if there are limits. They will capture a mix of candid and posed shots throughout the day, including getting ready, the ceremony, family portraits, and reception. They will then edit and deliver the final photos to you within a few weeks to a few months after the wedding. Most photographers deliver your photos through an online gallery, a download link, or printed proofs. Some photographers include printed albums with their wedding photography packages while some offer them a la carte after the wedding is complete. You'll want to make sure this is an option in case it's important to you to have.
What should a wedding photography package include?
A typical wedding photography package should include a set number of hours of coverage, a second shooter (some photographers will offer this as an add-on), digital files, and an online gallery. Some packages may also include engagement photos or albums.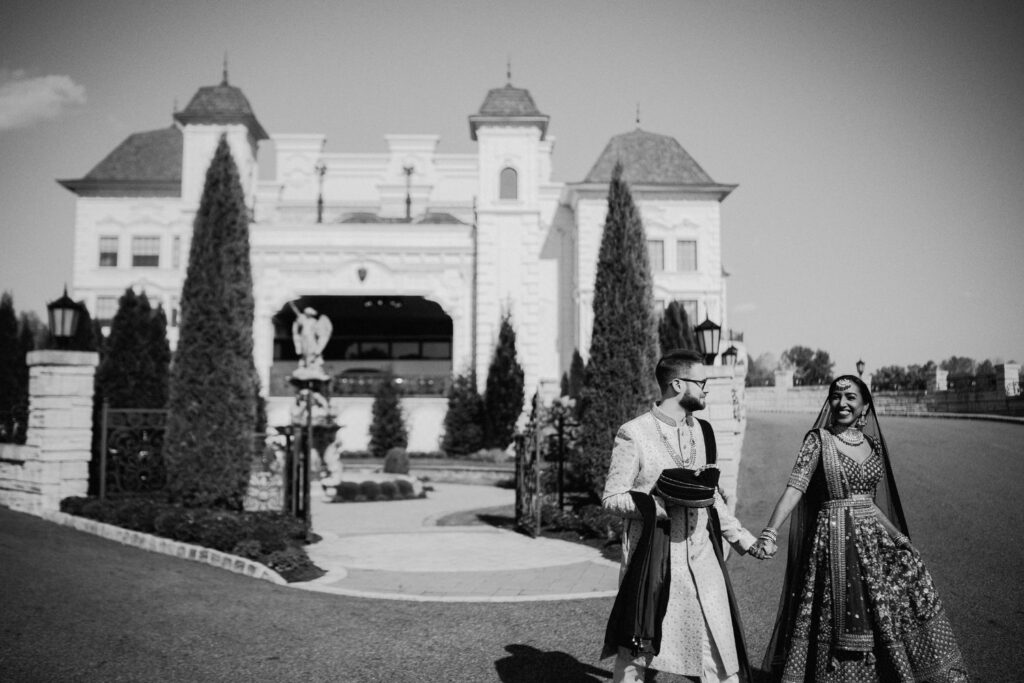 Why do wedding photographers cost so much?
Wedding photography can be expensive, but there are several reasons why wedding photographers cost so much:
Time: A typical wedding shoot can take several hours or even a full day, plus travel, and the photographer will need to spend several more hours editing and retouching the photos. This can add up to a significant amount of time and effort.
Equipment: Professional-grade cameras, lenses, lighting equipment, and editing software can be very expensive to not only purchase but maintain, and wedding photographers, need to invest in the best equipment to produce high-quality images.
Experience: Wedding photographers often have years of experience and training, which allows them to capture the perfect shot in any lighting conditions and anticipate key moments throughout the day. A great photographer is always learning through additional continuing education to refine their craft and stay up to date with the latest needs of the industry.
Liability: Wedding photographers have a lot of responsibility, as they are responsible for capturing once-in-a-lifetime moments. They also have to deal with the risk of equipment damage or failure, which can be costly to repair or replace. Insurance is a part of this cost as well.
Business expenses: Running a photography business involves many expenses, such as insurance, marketing, website development, and more. Wedding photographers need to factor these expenses into their pricing to ensure they can sustain their business and provide excellent service to their clients.
Taxes: As self-employed individuals, income taxes take up a large portion of income, therefore this expense has to be factored into the cost of the wedding package as well.
Overall, wedding photography is a specialized skill that requires time, experience, and investment in equipment and business expenses. Wedding photographers charge what they do to ensure that they can provide high-quality images and excellent service to their clients while sustaining their business.
How to reduce the cost of my wedding photographer?
Wedding photography can be expensive, but there are several ways to reduce the cost without compromising on the quality of the photos. Here are some tips to help you reduce the cost of your wedding photographer:
Choose a shorter package: Consider choosing a shorter photography package that covers only the most important moments of your wedding day. This can help you save money while still ensuring you have beautiful photos of your special day. If your wedding is smaller, you might ask your photographer to consider removing the 2nd photographer which can save you a few hundred dollars.
Have a weekday or off-season wedding: Many photographers charge less for weddings that take place on weekdays or during the off-season. Consider having a winter wedding or a wedding on a weekday to save money on photography.
Consider a newer photographer: Photographers who are just starting out may charge less for their services than more established photographers. Consider hiring a newer photographer who has a portfolio that aligns with your style and vision. Just make sure you are doing your proper research and that this newer photographer has the proper equipment, a backup plan, and all of the necessary requirements to photograph at your venue.
Opt for digital files only: Some photographers offer a package that only includes digital files of your wedding photos, without prints or albums. This can be a more affordable option if you're willing to handle printing and album creation on your own.
Remember, the cost of your wedding photographer is an investment in your memories, and it's important to choose a photographer who can capture your special day in a way that aligns with your vision and preferences. Don't compromise on quality, but consider these tips to help you find a photographer that fits your budget.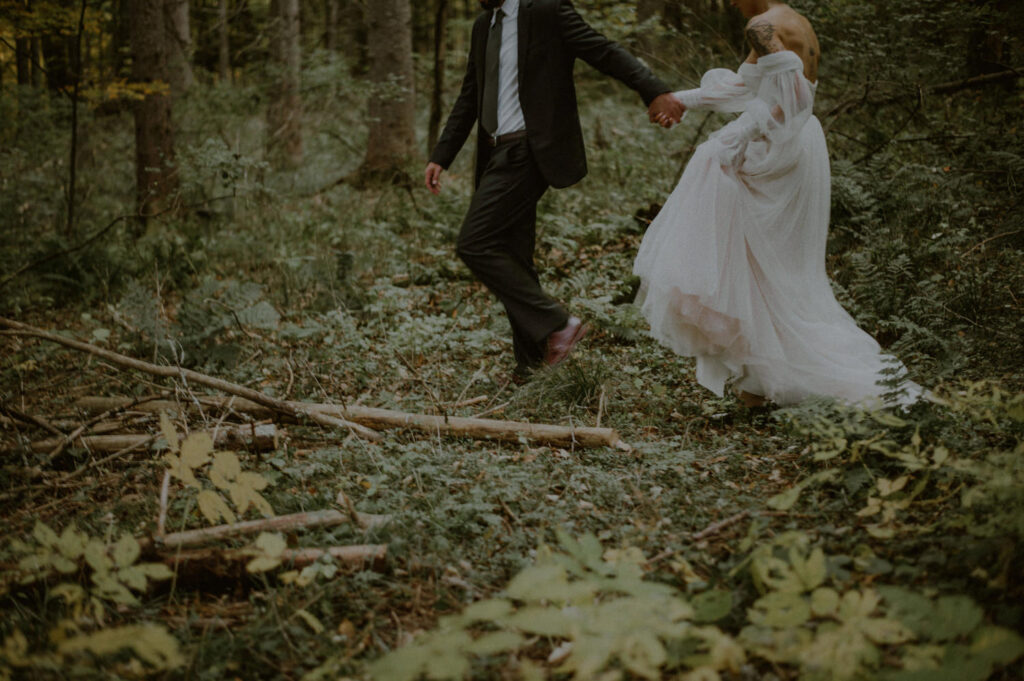 Do I tip a photographer, and do I need to feed my photographer?
Photographer tips are completely optional, and reflect your extra appreciation of their service and effort. Unlike restaurant tipping, it is not required nor is there a set amount that is appropriate to tip. I always suggest, if you can, and the service went above and beyond, then show your appreciation even with just $50-100 per photographer, but if it's not in the budget, or the service did not exceed your expectations, no hard feelings. Tipping is never expected.
As for meals, photographers work extremely long hours on their feet, and the job of a photographer is not only physically tiring but also mentally draining. While many photographers pack several snacks and plenty of water with them, a warm meal during meal-time is nice to have, to continue the efforts through the end of the evening. Wouldn't you want your photographer well-fed so that your images don't reflect their "hangriness"? 😉 In addition, many photographers do require this in their contracts. If you do not plan on feeding a meal to your photographer, kindly let them know so they can make other arrangements and are not left in the cold.
WEDDING PHOTOGRAPHY GUIDE