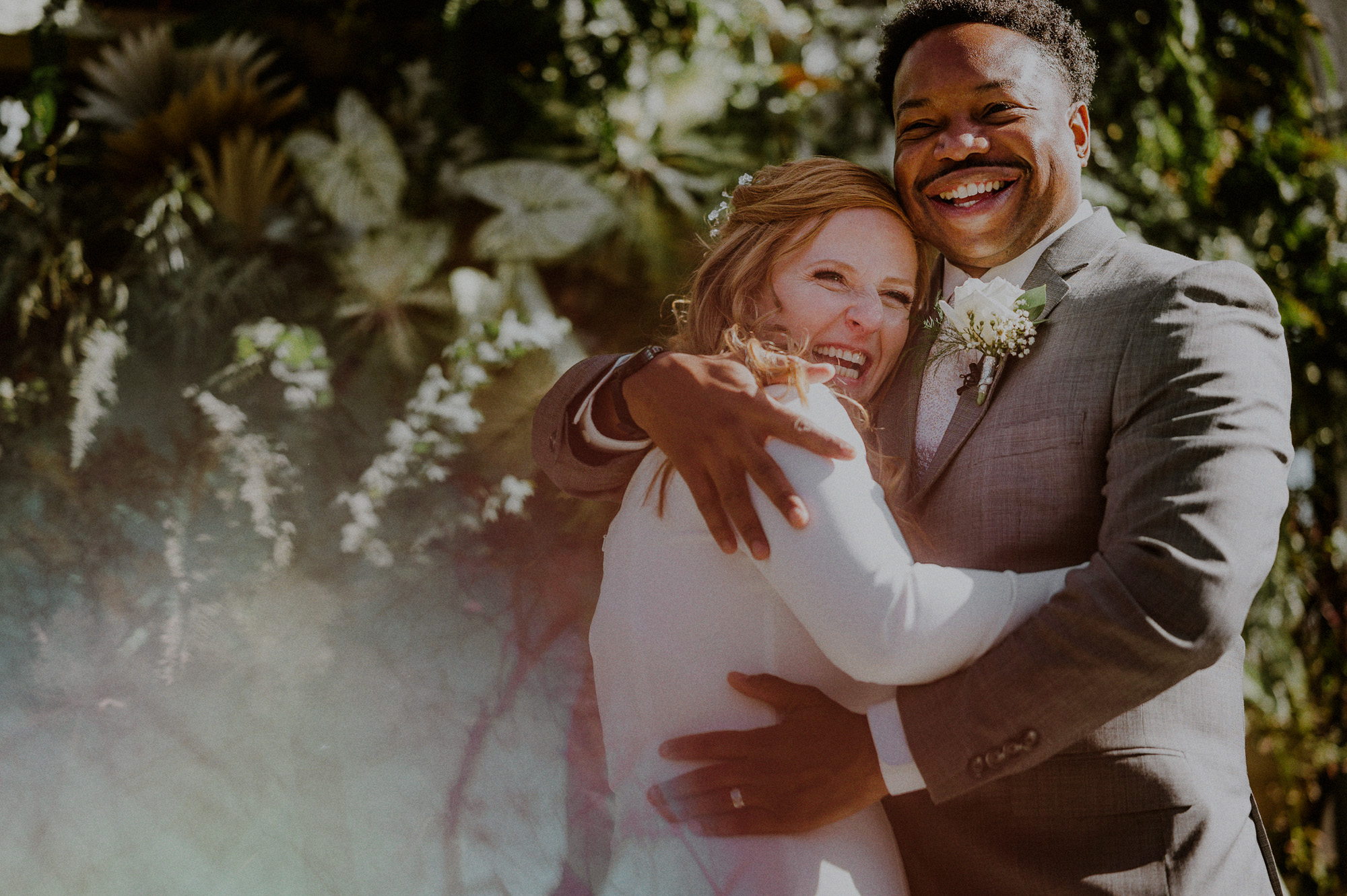 When you choose to work with me, you are choosing to work with more than just another wedding vendor. You are choosing a seasoned professional who knows what she's doing, a dedicated artist that will put you and your story first, and a friend by your side that will last you way past your wedding day.
continue to learn more about the process
Between your Connection Session and your Wedding Day, I will be there for you with any questions you might have or help you might need in planning your day. You'll receive a questionnaire from me a month before the big day for you to complete with details of your day, so that I can put together a photography timeline for you. This way, your day can go super smooth and you won't have a care in the world other than enjoying your day. If you have a planner helping your (Bonus, and highly recommend!) I can also communicate with her at this point for the details.
Included with all of my wedding packages is a complimentary Connection Session. Most of you know this as an Engagement Session. Why is this included? Simple. Because it's so important to connect with each other, and with your photographer (that's me), to start that circle of trust that we so need for your photos to be authentic. You have until the wedding day to book your date, and that's where the fun begins!
About a month after your wedding day, we set up a Big Reveal of your wedding day photos, where we will go through and relive your day through your pictures. Believe me, you WILL cry, so bring the tissues. Here, we will go through your gallery and post wedding purchasing options, including wedding albums, and any other artwork you'd like for your home. This is the best time to purchase your albums before the reality of your day-to-day sets in and time gets lost. Then we will part ways, but don't worry, I have a feeling we'll be seeing a lot more of each other as your family grows.
After you've completed the booking process, you'll receive an official welcome email from me with plenty of resources and help on your journey so that you can enjoy your wedding planning stage to the fullest, and be prepared for the amazing and meaningful photography coming your way.
How would you describe your style?
My style of photography is documentary in nature, with a fine art twist. What does this mean? I approach moments candidly, with minimal instructions, so that you can fully experience your day uninhibited and relive the moments that are true to you. I also love creating stylized portraits that are moody and dramatic, to bring the feelings of your relationship to a deeper level. My editing style is a bit moodier as well, bringing home the notion that love is about deep and rich emotions that you feel in your core.
We love what we see! What are the next steps?
I am truly humbled when anyone chooses me to document their day. If you haven't already, reach out via the Contact form on my site and tell me about your day, or if you prefer by phone, give me a call at 908-432-2122 and I can guide you to the next steps. Booking is pretty easy, I require a $1000 non-refundable deposit and a signed online contract to hold your date. Note that I do not hold dates without both of these.
Do you take any of the traditional photos at weddings?
Yes, of course! While the photos you see on my website are generally my most artistic and representative of my style, I do schedule some time on your day to photograph traditional portraits with your families, and I try to include at least one traditional portrait of you both for mom and dad to have, too. I know how important these are to have in your family, and to take it a step further, I will help you craft a portrait groupings list prior to your wedding so that we can be sure to have them all.
Can you explain a little bit about your Connection Sessions?
Sure! Connection Sessions are my way of getting to know you, and vice versa, so that you can get to know me. They are structured just like an engagement session, and are about an hour long. I include a complimentary session with each of my full coverage options. I highly encourage couples to use them. Connection sessions take place in Califon, NJ, so it's a great way to escape to the country and get a breath of fresh air.
How many images do we get?
I typically deliver an average of 50-100 photos per hour of your wedding
Why should we hire you?
Choosing your photographer is not something to take lightly, as they will be the person with you for the majority of the day, and responsible for recording your legacy of memories on one of the most important days of your life. Because of this, I take my job extremely seriously. I am professional, prompt, responsive, and extremely organized. I will bring a calm yet positive energy to your day and guide you through it all at the same time. While style and approach is a very personal choice, I can guarantee you that I will pour my heart into your photos. Want proof? Read some reviews! I've got a bunch.
Do you travel?
Yes, absolutely. Weddings within the tri-state area are quite normal for me, and any travel within 1 1/2 hours of my base is generally included. When I send you your quote, I will include any additional travel or overnight stays, if they are required. Destination weddings can be wonderful to plan if you have the right team on your side, and I'm happy to travel all over the world for your wedding.
Do you have a back up emergency plan?
Yes, as any professional should as well! I am part of a large network of photographers and colleagues who will step in at a moment's notice if an emergency were to happen. Since I am always on top of my communications with clients, you will hear from me right away and a solution will be presented. I do, however, always suggest to my couples to look into Wedding Insurance. It is an inexpensive way to assure that you have dotted your i's and crossed your t's for any unexpected emergencies.
Do you offer video?
I do not offer video as part of my services, as I prefer to offer my clients all of my attention in one specific area that I can master. However, I have a handful of super great videographers that I've worked with and can recommend, and it will be just as easy to book them separately as it is to book an all-in-one package. This way you can choose the style that best suits your needs for videography.
Do you work with a second photographer?
Yes, the base photography coverage always comes with a second photographer. It is optional to remove it from your package if your wedding is on the smaller side, however I always recommend keeping them in when possible. It will give you added the security of having a second person to capture additional angles and moments, and split up when needed. Every photographer that works for me is a highly skilled and talented photographer, so you can be sure to have the same quality from them as well. In fact I often get compliments on how pleasant my 2nd shooters are to be around.