The topic of Wedding Planning during Covid is definitely a hot one right now. With so much uncertainty in the air due to the Coronavirus Pandemic, we are not used to living a life where there are no answers and we have to live day by day. We are all scared, feeling uncertain about the future of our health and those we love, the economy, and our every day lives that we have put on pause temporarily. The wedding industry certainly has its fair share of this as well. So many brides and grooms in the middle of wedding planning asking themselves how their weddings will look, whether they should (or even can) reschedule or cancel, and couples getting engaged during this time who are also in the same boat. No one planned for Coronavirus to be a guest at their wedding, but we have to figure out together how to move forward and still have the wedding you always dreamed of and celebrate with those you want, in the way you want. In this article, we will review some helpful tips from inside the wedding industry on wedding planning during Covid and a pandemic.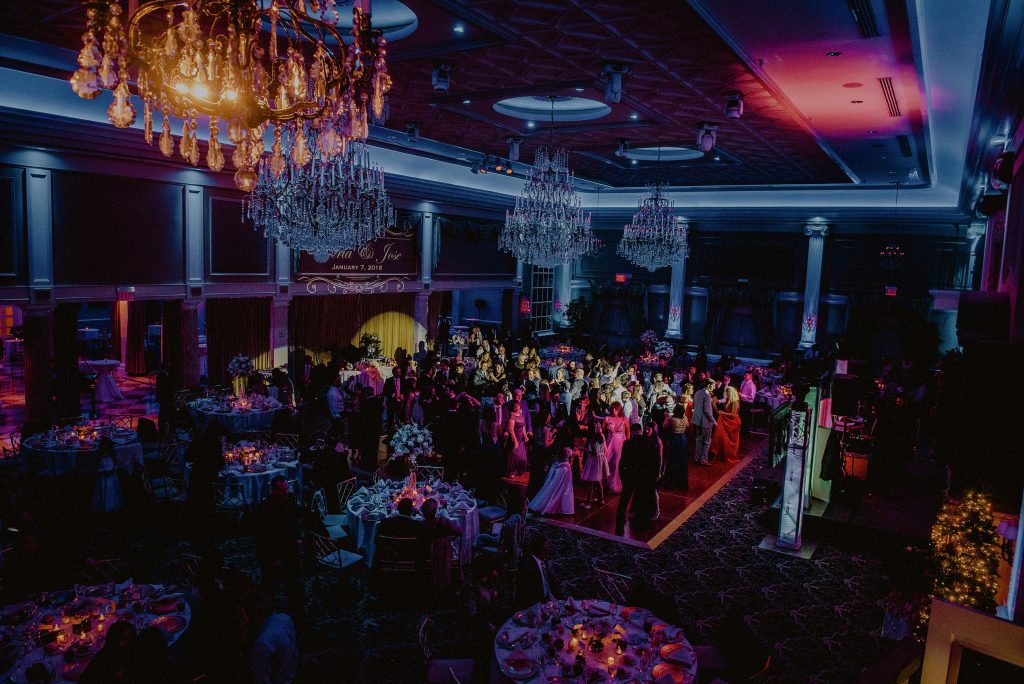 I recently interviewed New Jersey Wedding Planner Sarah Prinz of Honeycomb + Prince Weddings on Instagram Live to get the inside scoop from a Wedding Planner's perspective, and hopefully shed some light on a lot of difficult questions concerning wedding planning during covid-19. Sarah has had experience in the event planning industry for the past 9 years from NYC, Chicago, Boston to Washington DC. She has been supporting couples and their families in planning weddings at all different locations from restaurants, country clubs, hotels, backyards, to barns. We broke our talk into 3 different sections, dividing it by type of couple who might have had their wedding planning affected by Covid and the pandemic: Newly Engaged Couples, Postponed Weddings, and Upcoming Weddings that are unsure how to proceed.
Sarah is also a certified health coach, so she also provides the valuable and unique service of bridal wellness coaching to local and remote clients, and supports women in supporting their own health and self care goals ranging from stress management to sleep to fitness weight loss, which in a stressful time like this is more valuable than you can imagine!
Throughout this unprecedented time, every single person, couple, family, business is having a very unique experience and is impacted in different ways. It's so important to remember this and also that each wedding is different (different locations, different guest counts, different guest make ups, different timelines, different time restrictions, different priorities, different styles). Because of this uniqueness, every couple and their families will be making different decisions on how to proceed based on totally different criteria using the best information available at the time. Throughout the interview, we will be often coming back to the idea that every situation is unique and therefore there are a number of different solutions to the same problem. While I wish we could give clear one size fits all advice, that's just not the nature of weddings and and definitely not the nature of wedding planning during a covid and a worldwide pandemic!
Here are a few tips she dished out to us:
NEWLY ENGAGED COUPLES / How to Start Planning a Wedding During the Pandemic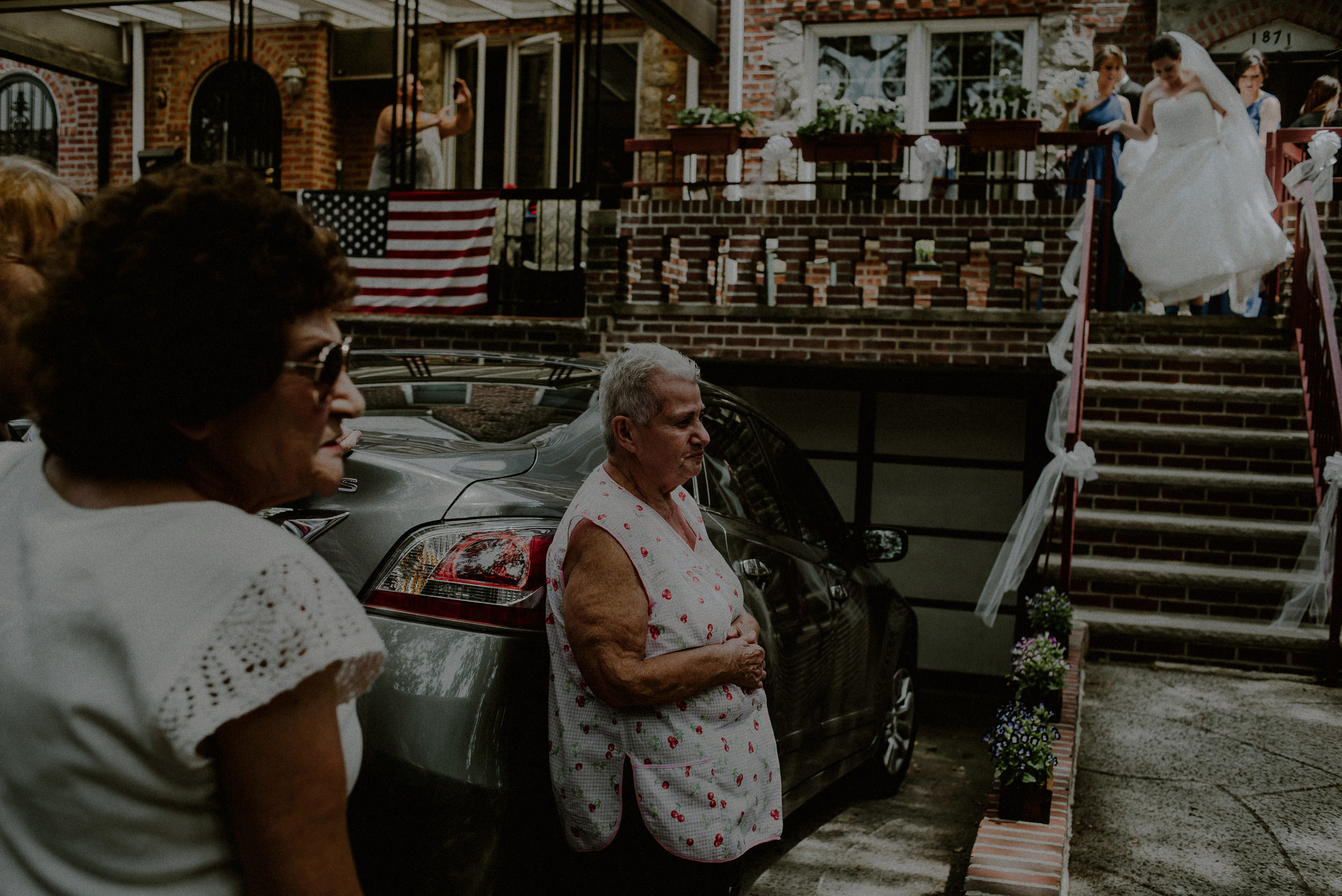 Q: Where do I even start?
First of all congratulations! You might not believe me, but seriously the hard part is over… the universe aligned, brought you and your partner together, you developed and nurtured your true connection and now it's time to make it official by sharing and celebrating your love with all of your favorite people. Sooo, what to do first! Sit down with your partner (and just your partner… moms and dads and wedding planners and friends can get involved later) and decide what is important to you (not to anyone else). Is it important to be very inclusive and invite as many people as possible, is it important to have really great food and drink, do you not care if you have a band or DJ. Think about weddings you've been too and what you've loved about them.
Second, make a list of everyone you'd like to include… that you would be happy to share this day with. Again, no need to ask parents for their lists at this time… too early for that. These first two steps are kind of fun and creative… dreaming up your ideal wedding day experience.
The 3rd step is BUDGET. Budgeting for a wedding can be difficult in and of itself, regardless of budgeting and planning for your wedding during coronavirus times. How much money do you want to spend on this event? How much are you and your partner contributing? Will there be other contributions coming from family members? Don't know? You should ask. It's awkward to talk about money, I get it. But you need to know what you're working with… because a wedding that you and your partner are funding could look different than one that you, your partner, your parents and your partner's parents are paying for and you want to be realistic as possible from the get go. Also if you are getting contributions from other family members, it's good to define exactly what they mean. If your parents give you x amount of money, must it be used for something specific (a band, a certain number of people on their list, etc) or are they giving it to you with no strings attached?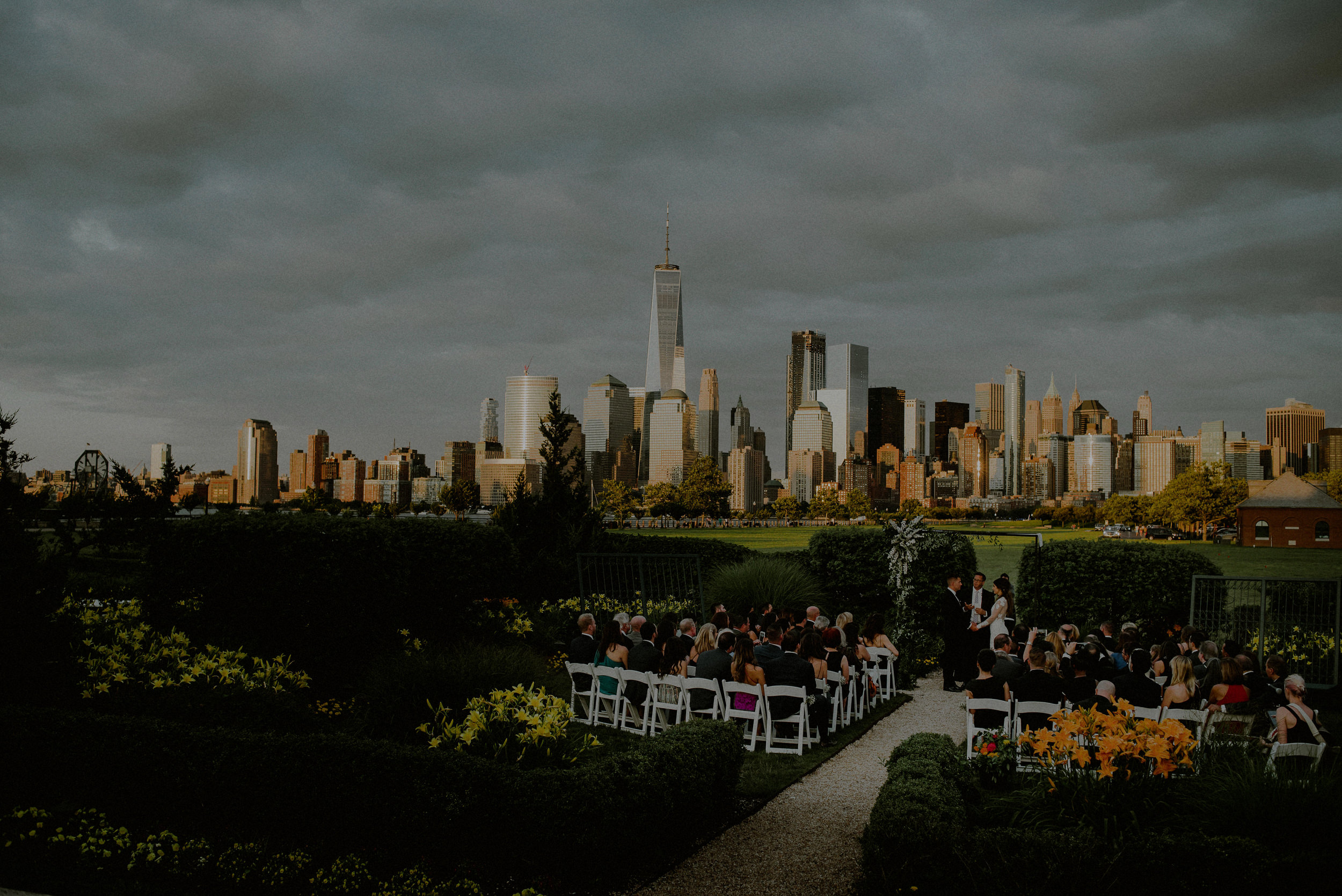 Q: If all venues are closed, how can I start the wedding planning process?
It's actually nice I think to have this extra time for research. I usually advise that you limit the number of venues you look at in general… to 3-6. If you are able to narrow down the geographical location (in NJ: beach wedding, waterfront wedding with NYC views, or western NJ for more of a rustic wedding vibe, near PA), the style of venue (barn, hotel, estate, ballroom, restaurant, converted warehouse/industrial) you can start researching the details like cost (site fees, per person pricing and minimums) and probably availability (bc even though many of of the wedding professionals that work for venues are laid off or furloughed right now, there is usually someone assigned to handle and answer inquiries). Based on the responses you receive, you can narrow down the places you want to visit and once they open you can make a trip to visit them and you will have reviewed all of the information, costs, etc in advance and will be able to make a decision pretty quickly. Also many of these venues are prepared with virtual tours for when they open back up again. Or you can hire a wedding planner to do the work for you and report back. Many times wedding planners don't need to do any site visits due to their extensive experience with the actual venues. A good wedding planner will be able to match you and your goals and personalities up to the right venue.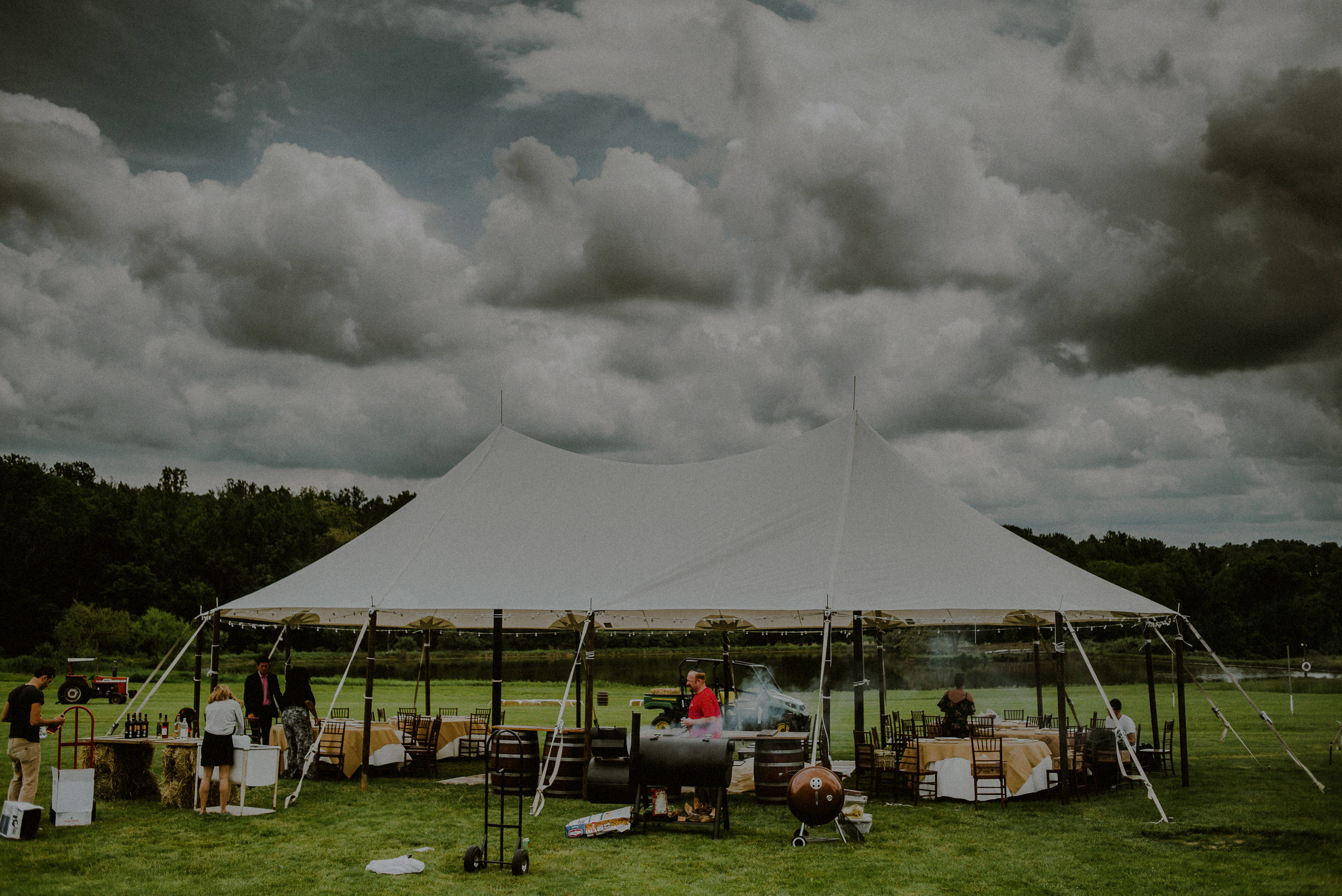 Q: We got engaged over quarantine… can we still have an engagement party when we get out and it's safe to gather or will the moment have passed?
First of all, THANK YOU for getting engaged over quarantine. Every time I see news of my friends getting engaged during quarantine (and it was kind of a lot of them BTW) I am SO HAPPY. It is the perfect kind of uplifting news that EVERYONE loves to find out about. And I guarantee people will be thrilled to celebrate with you in person when it's safe to do so. SO YES plan that engagement party for the near future. Consider a backyard event where everyone feels more safe. Once we start re-opening, it will be in phases, so smaller events will most likely pass through before the larger ones – engagement parties are perfect for this type of celebration!
Q: I'm worried that with everyone postponing weddings into 2021, all the good dates will be gone!
OK, so here's the thing. I don't like to label dates as good or bad. For someone who has dreamed of wearing a warm, cozy wrap over her wedding gown, June 6th would not be a "good date". For someone who needs to get married after sundown on a Saturday because of religious reasons, Saturday in the summer is a "bad date" because guests would be eating their entrees at like 11PM. For someone who has dreamed of having fall foliage as a backdrop to their ceremony, April 11th is not a good date. For a couple who wants a certain venue, but has a specific wedding budget, a Friday or Sunday might be a good day. I would recommend focusing on the season you'd like to get married in and go from there. Friday and Sunday weddings are more popular of late and people are now even getting married on weekdays. Thursdays have also started becoming popular as a budget friendly wedding option.
And from VERY personal experience: my husband and I got married on a Monday afternoon (of all things!) and people showed up. Our parents, their friends, our aunts and uncles, and our friends were there. And one of my close friends who didn't make it, only RSVP'd no because the wedding was too close to her due date and if the wedding had been 2 days prior on the Saturday, she still wouldn't have made it. In fact, one of my husband's friends even claimed to quit his job bc they wouldn't give him off for our wedding… but knowing this guy… I think he was just looking for an excuse to quit 😉
Q: Will I be able to get a better deal now for vendors because of Coronavirus?
It's hard to say and it depends on each vendor and venue's own business strategy… I think that since many 2020 wedding have moved into 2021 instead of cancelling and people are continuing to get engaged and booking weddings for 2021. The demand might outweigh the supply. But it's also possible that vendors will want to make up for lost revenue in 2020 by taking on a larger work load in 2021 and because of that will be more flexible. Regarding "deals" or price reductions in general, flexibility is your biggest asset for budgeting for your wedding and getting the best wedding deals. The more flexible you are with your date and season, the more opportunity a vendor or venue has to offer you some sort of concession (either a price reduction, flexibility with the minimum, or value adds).
Q: Hosting a wedding at a venue is starting to freak me out because I'm hearing about people losing deposits and having to adhere to venue imposed restrictions about gathering size and available postponement dates…. wouldn't it just be easier to throw a big party in a family members backyard vs dealing with all of these rules, contracts, and additional costs?
Having a backyard wedding seems easier and believe me transforming a backyard into a wedding is spectacular, but it's a lot of work and you need to consider a lot of details that you take for granted at a professional venue like restrooms/plumbing, power, additional insurance, local ordinances for noise and parking, set up/break down, where will the caterer set up, who's in charge of taking the garbage out, do you have to notify the town about garbage pick up, what kind of landscaping needs to be done weeks and months in advance to make the property event ready, weather back up? However backyard weddings are awesome and fun and feel very authentic, so weigh your pros and cons, but definitely understand the work that goes into backyard weddings is a heavier work load than you might think.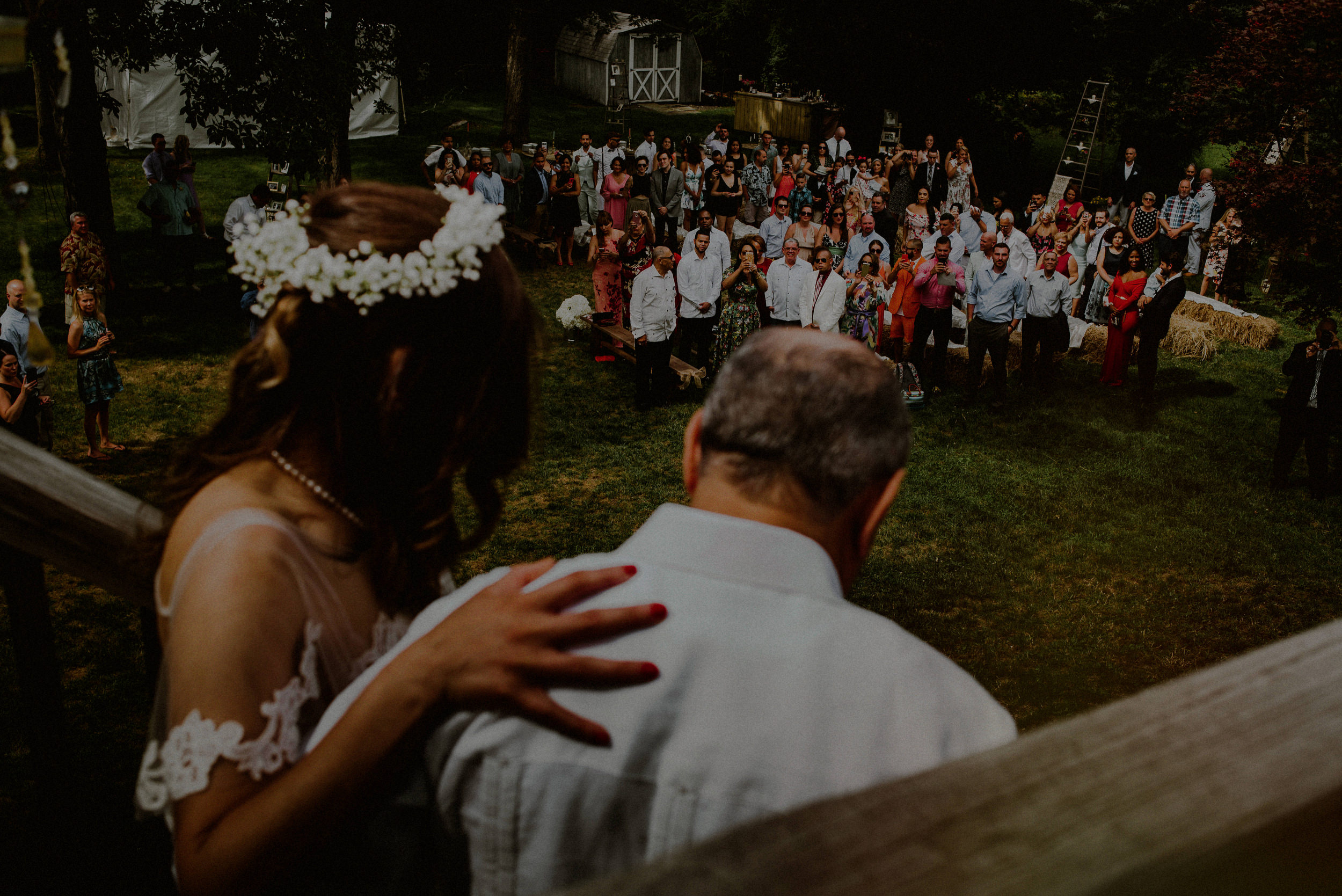 POSTPONING A WEDDING DUE TO COVID-19
Q: Guests have already started sending me gifts for my May 2020 wedding, but we've postponed until next year. Do I send them back?
I don't think so. I would just get a thank you card out in the mail ASAP. And if the gift giver thinks you are less worthy of the wedding gift because you're getting married at a later date, the burden of awkwardness is on them to address it with you.
Q: We had to postpone our wedding and did a private ceremony (just the two of us, witnesses, and officiants) and we'll be celebrating with a big party next year. I'm worried it won't feel as special and we'll lose momentum in planning.
I actually feel like any get together, small or large and whatever occasion, will be a celebration after we are allowed to gather again. Also it's up to you if you even want to share with everyone that you made it official now. You can make your celebration any way you want to. If you don't want to walk down the aisle, you don't have to, if you do you can.
Carolina: From my own personal experience in having an intimate wedding celebration at a restaurant with just immediate family, after we had a courthouse wedding, and then planning a larger destination wedding one year later, I can tell you that both events were absolutely special and brought their own memories. Actually, I'd even go on to say that I feel extra blessed to have had not only one but 2 wedding celebration memories that were both unique in their own way.
Q: Our parents each agreed to contribute financially to the wedding (originally 120 person event) , but with all that's going on, we decided to cancel the big affair and elope without rescheduling the big party. We got most of our deposits back… since there's no party anymore, what should happen to those contributions?
Well, if you tell your dad that a wedding planner on IG told you that you can keep it, that probably won't go over so well 🙂 Have a conversation with your parents. They probably feel horrible that your big day was impacted by this, but their finances might be impacted by the pandemic, or they just might not have envisioned giving you such a large sum of money as a wedding gift. Or who knows, they might be like, use it for a down payment on a house! Everyone's situation is unique but you never know the answer until you have a conversation about it.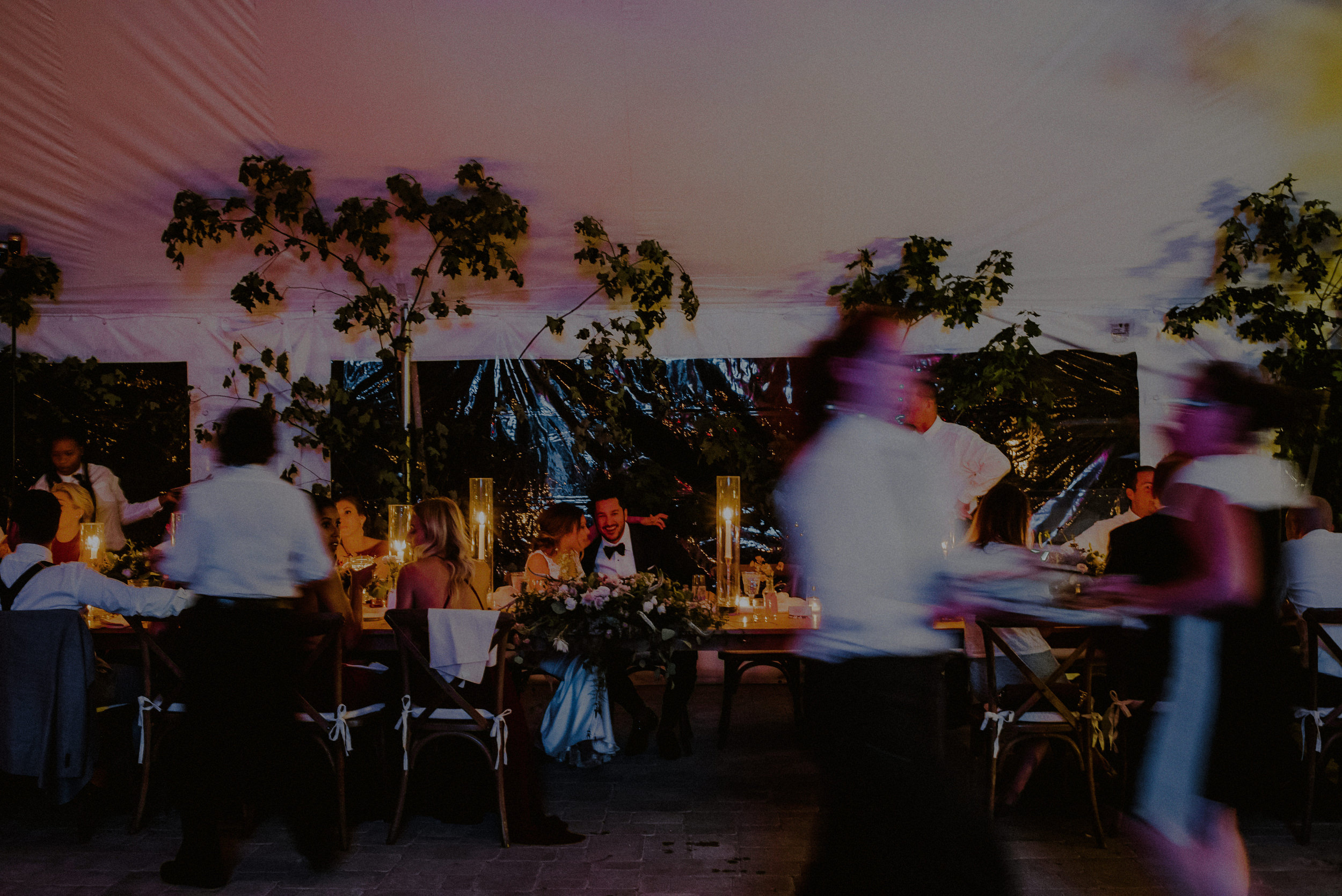 Q: If I postponed my big wedding, but will now be doing a small elopement with the big wedding a year later (I want both documented), will I need two contracts for photography?
Carolina: Most wedding photographers, myself included, will most likely allow you to reschedule your wedding date to a future date due to Coronavirus wedding planning being put on hold. Any smaller events you'd like to do, will be likely handled differently by each photographer, but you are likely looking at 2 wedding contracts for separate dates. I know for myself, I am offering hourly coverage and eliminating minimum booking requirements for this year's weddings if couples choose to continue with an elopement or an intimate wedding or micro wedding.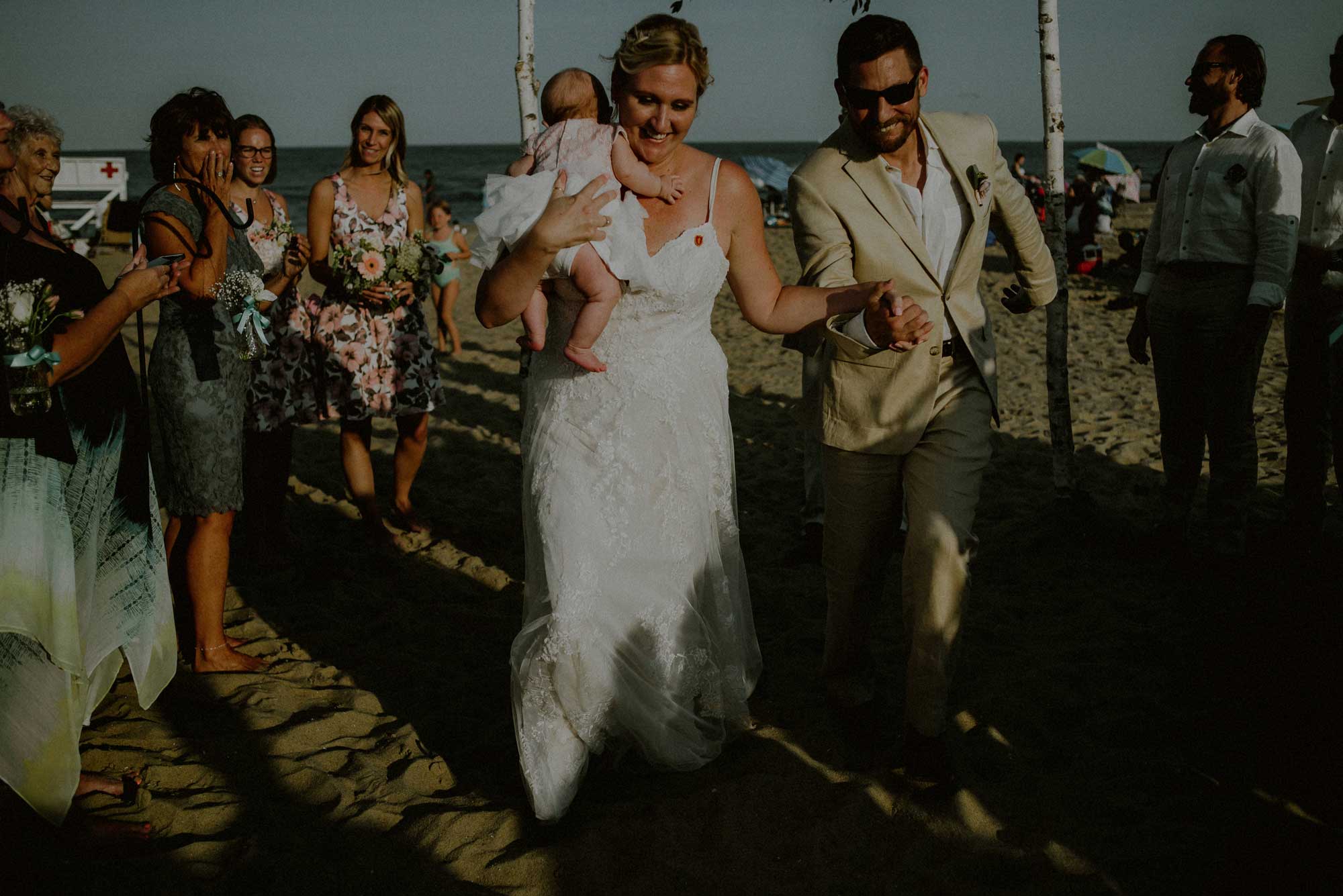 Q: My partner and I were planning on starting a family ASAP after our wedding and now we have postponed for ANOTHER year. I feel like every second counts and I can't stop thinking about this lost time. I can't decide if we should just start trying now and deal with it if we get pregnant before our postponed wedding?
A great example of how everyone is experiencing this in a unique way. That's a huge and super personal decision. There are so many things to consider ranging from if I get pregnant, will my gown still fit? Would a pregnancy before the wedding be the scandal of the century for my family? Will I be sad not to drink at my wedding? To just the added stress of trying to get pregnant while in the middle of another big life event to the unpredictability of how you will be feeling etc. Break down the pros and cons of each possible path. If you decide not to try to conceive prior to the wedding, there are still so many action steps you can take to prepare and optimize your body for fertility (increase water intake, reduce stress, improve nutrition, etc) that will be good for you either way. Also, do what's most important to you and your family. The reality of the wedding industry is uncertain and will likely change for at least 2 years. You could always do a smaller and more intimate micro wedding or elopement first, and then do a larger party or anniversary party later. There are always things to celebrate. A party will always feel like a party no matter what.
UPCOMING WEDDINGS in 2020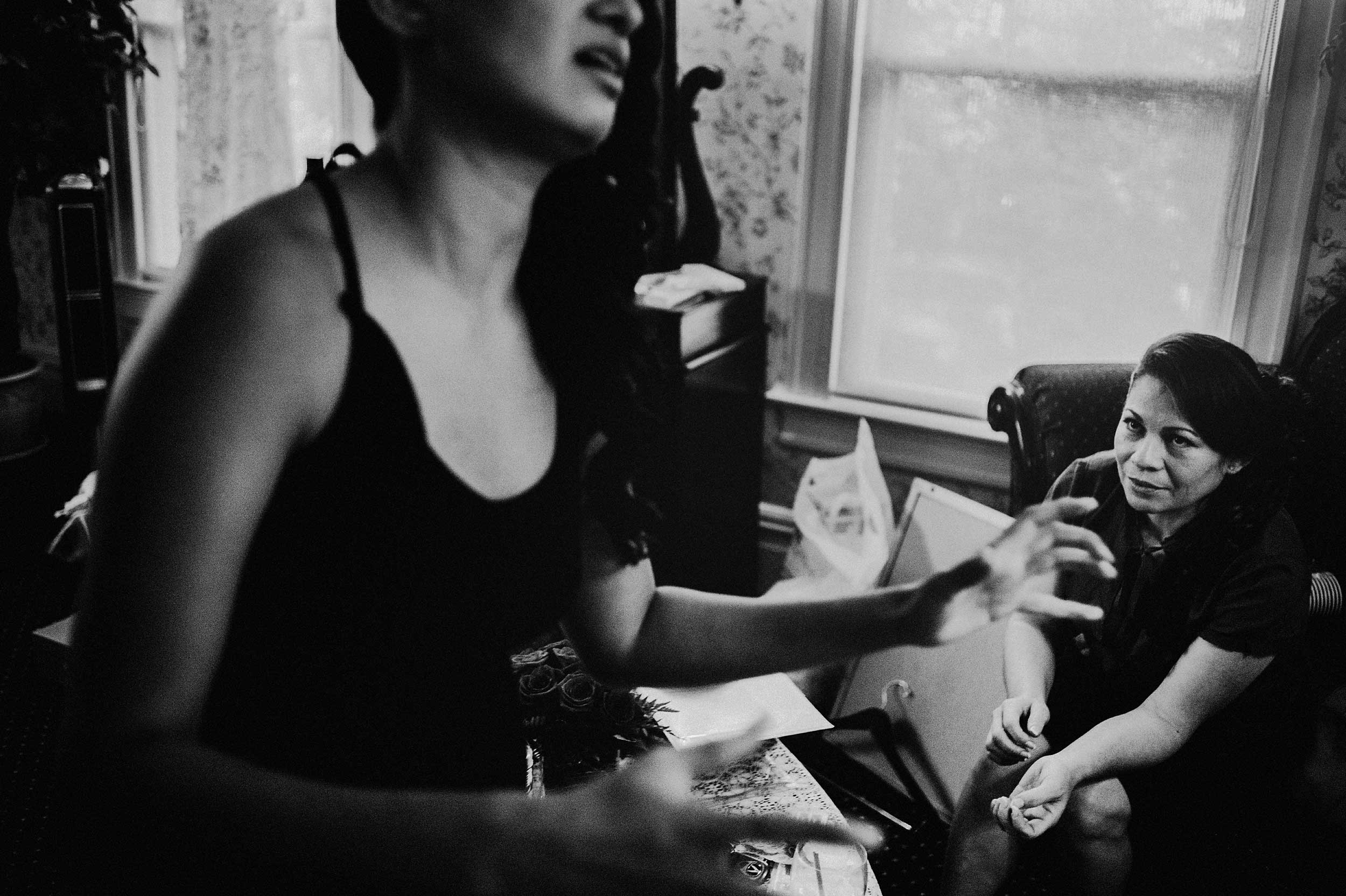 Q: Every single day, guests are reaching out to me asking what's happening with the wedding… it is adding to my stress levels. How do I respond without seeming bitchy or ungrateful?
Identifying your feelings (in this case, a feeling of stress) doesn't not say anything about you except that you are experiencing stress which is totally normal.
So a couple options here:
Be Direct: Thanks for checking in. Right now, we are examining our options and will notify guests of any changes by X date. If they don't get it and reach out again, be honest: I'm under a great deal of stress with everything that's going on and I'm having a hard time managing all of this well intentioned outreach. Be assured, the safety of our guests are our number one priority and we will be sure to share our plans with you as they become relevant.
Make it about them and take some pressure off of yourself. Thanks for checking in. How are YOU holding up during all of this?I'm so hyperfocused on wedding planning, it's so nice to hear from everyone and hear their experience.
Delegate: Hopefully every single guest is not reaching out to you. Depending on who it is, have someone else respond. If it's your aunt, have your mom respond. If it's your fiance's cousin, have him respond.
Q: At what point should I make a final decision about postponing my wedding or not?
Definitely consult with your venue/caterer about this and what their policy is, so that you can understand what kind of contractual and financial implications a decision to postpone or cancel will have. I would recommend making the decision at the earliest 8-10 weeks in advance. This would be about the time that invitations would go out. If your invitation printing has a shorter turnaround or you've elected to do electronic invitations, you have a little more time. I expect that RSVPs are going to come in slower anyway as guests will be making last minute decisions on travel anyway, so you should budget time for extra follow up on RSVPs.
Q: My anxiety is through the roof with the uncertainty around the wedding, PLUS everything else that's going on (with my job, fear about health and health of economy). I think that I would feel relief in postponing, but I don't want to spend another year waiting to get married.
The thing about all of this is that it's so nebulous and uncertain… which is where the anxiety is coming from, we feel like we are in a free fall and don't have trusted guidance. A good tip is to focus on what you can control, get the facts, and get into the solution, instead of dwelling on the problem.
Step 1: Contact your venue and vendors and find out what the financial implications of postponing or cancelling will be and the timeline for making those decisions. For example your venue might apply a rebooking fee if you choose to postpone your October wedding now, versus in August.
Step 2: Find out from your invitation company, the very last day you can make changes to your invites before they go to print.
Step 3: Based on the timeline information provided by your venue/vendors and stationary company, choose a date to revisit and analyze your options. Thinking about worst case scenarios every single day and the stress that comes with it is not solving anything and it's impacting your health. This is a time to be solution oriented and focus on what we can control by knowing facts.
Step 4: On the pre-selected date, decide what to do:
Cancel, do a small private ceremony and celebrate with a lavish honeymoon, skip the big party.

Cancel, do a small private ceremony and plan a casual party for a later date

Postpone, do a small private ceremony, then a large ceremony and reception at a later date

Postpone, wait until the rescheduled date for the ceremony and reception.

Full steam ahead with the original plan and original date, if government restrictions allow. Be prepared to adhere to whatever existing restrictions the venue will have to enforce to be operational (reduced guest counts, masks, special table arrangements, certain way of serving meals, gloves, temperature taking) *Here is a very informative resource for those planning on moving forward with their wedding, on the re-opening phases of Hudson County NY (other states nearby will probably follow suit similarly)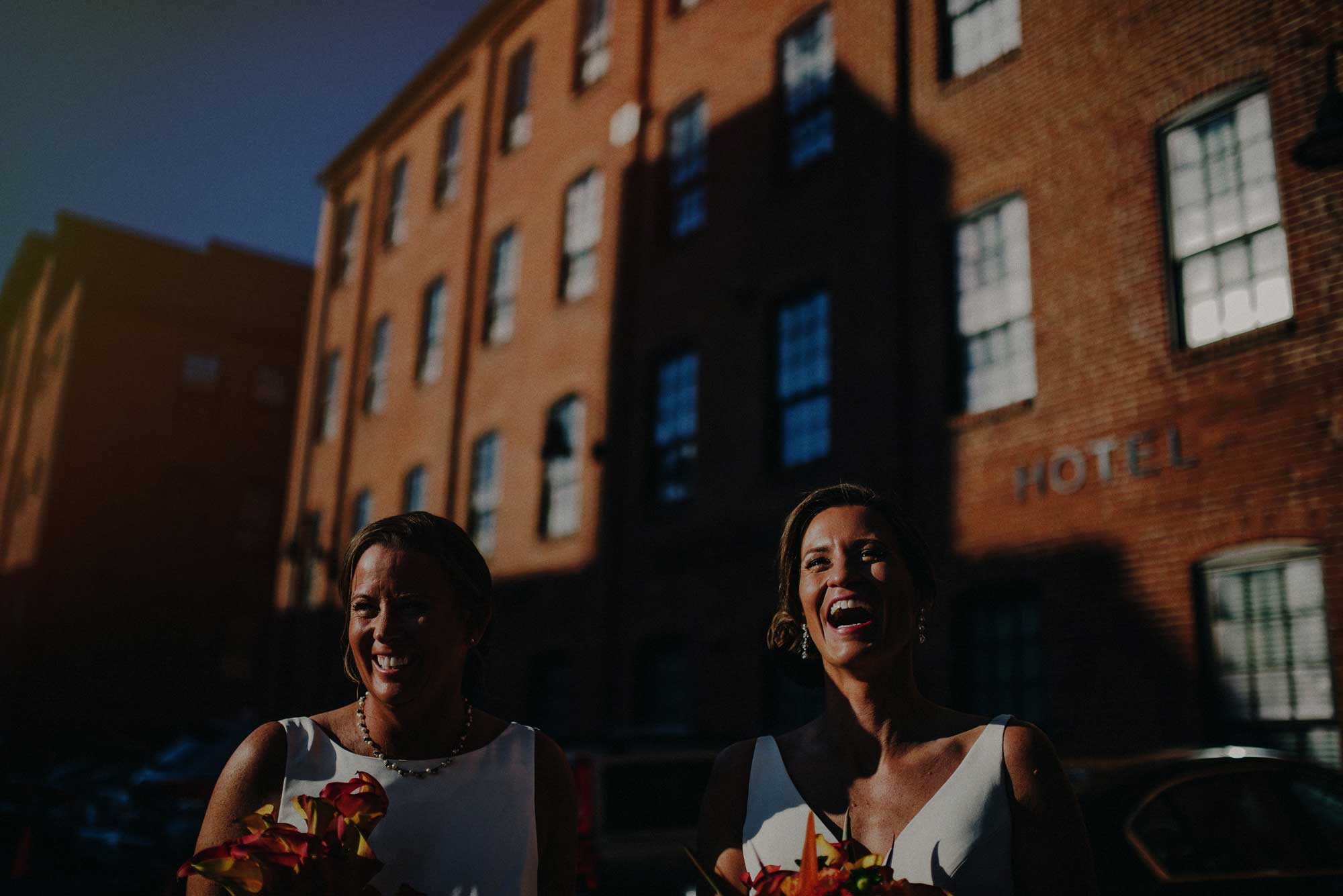 Q: My venue will only postpone to 2021 at no charge if I pick a weekday date… which I think sucks. What are my options?
Decide if the additional cost of choosing a weekend date is worth it to you and either pay for the weekend date or pick a weekday date and work on changing your perspective about it to feel more accepting of it.
I will start you off:
-You may have the option to negotiate a lower price and lower minimum if you're moving from a weekend date to a weekday date.
-Your guest count might be lower and fewer guests = fewer costs, allowing you to splurge on an item that you couldn't with a larger guest count.
-You will probably have the venue to yourself and can pick the ideal time for your ceremony and reception
-You will give your guests an opportunity to achieve a better work life balance by taking an extra day off to celebrate something and someone important to them.
-Your anniversary will fall on a different day each year so you will have plenty of chances to celebrate on a weekend.
-You can't tell what day it is in your photos.
-You will be supporting the events and wedding industry bc your vendors are more likely to be available to rebook to a weekday without displacing other potential business.
Q: I'm nervous that there will be a limit to the number of guests who can gather and I will have to make cuts to my guest list… either not send an invite after sending a save the date OR even worse, make cuts AFTER sending invitations and receiving RSVPS! I'm going to feel terrible doing either one.
Things have changed. And yes, while in a normal circumstance, uninviting people is considered rude, if you are mandated by law to reduce your guest count, you have no choice. In this case, I would sit down with other decision makers (parents, fiance, etc) and take a good hard look at your list. Make the easy cuts first (people you haven't really spoken to since you sent the save the dates) and then separate into an A/B/C list. Send your invitations out early with an early RSVP and send out rolling invitations (as noes come in, send more invitations). There's a chance that more people will decline out of fear of traveling or gathering, and then you will still be able to invite everyone and hopefully your numbers will drop naturally.
Q: Should I keep paying my deposits based on the payment schedule or withhold payment because we don't know what's going to happen?
I would say yes, but with a conversation with the venue or vendor where you review the contract and what happens to this money in case it becomes impossible to host the event. If the contract has a force majeure clause, it should be outlined pretty clearly. Have a discussion about applying the deposit to a future date, etc. Your vendor or venue may be open to splitting the payments or deferring them to a later date, but you don't know until you have the conversation. If you just don't pay the next payment, you will be considered in breach of contract, which could mean that your event is cancelled and your original deposit is not refunded. All of the professionals involved in your big day are involved because they love weddings and they love making people happy. No one is out to steal your deposits and give you nothing in return. I've heard amazing stories during this time of vendors and venues bending over backwards to take care of their couples and I can speak for the whole wedding community when I say that we CANNOT wait to get back to doing what we love!
————————
Thank you to Sarah of Honeycomb + Prince Weddings + Wellness for your advice! I think this was super helpful, and hopefully you guys will find it helpful also, whether you are currently in the midst of wedding planning during Covid or are trying to figure out how to move forward in the next year to plan your wedding around the new coronavirus restrictions ! Please feel free to reach out to us with any other questions, comment below, or to Sarah if you have any more specific questions regarding wedding planning. I will also go on to say Sarah is an amazing wedding planner to work with, she is kind, and super calming to be around, especially with a high stress wedding day, so don't hesitate to reach out to her if you are looking for a full service wedding planning service or a day-of coordinator for your wedding.
If you enjoyed this article and found some helpful information on planning your wedding during coronavirus or in general, be sure to follow me @carolinariveraphotographer, for future Instagram lives with wedding professionals, and other helpful wedding planning tips on the blog.
Read More