Grounds for Sculpture / Rats Restaurant
Grounds for Sculpture / Rats Restaurant is a unique wedding venue located in Hamilton, NJ. Its stunning sculpture is open to the public and offers a unique backdrop for your special day. As a NJ wedding photographer who has seen her fair share of wedding venues, I can tell you with confidence that this is one of the most unique wedding venues in New Jersey and easily in my top 10 list!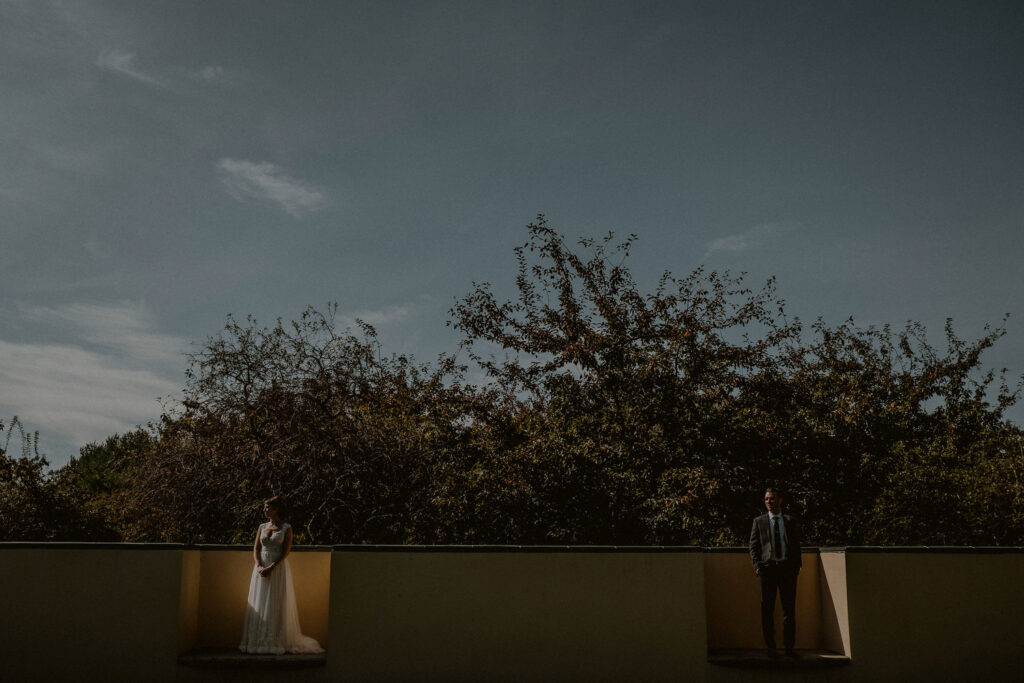 If you're the type of couple who appreciates beautiful art and unique locations, this is a great spot to wow your guests and provide them with an artistic experience before or after the wedding.
Choose from the modern industrial ambiance of the interior gallery spaces or the intimate charm of Rats Restaurant, providing scenic pond views.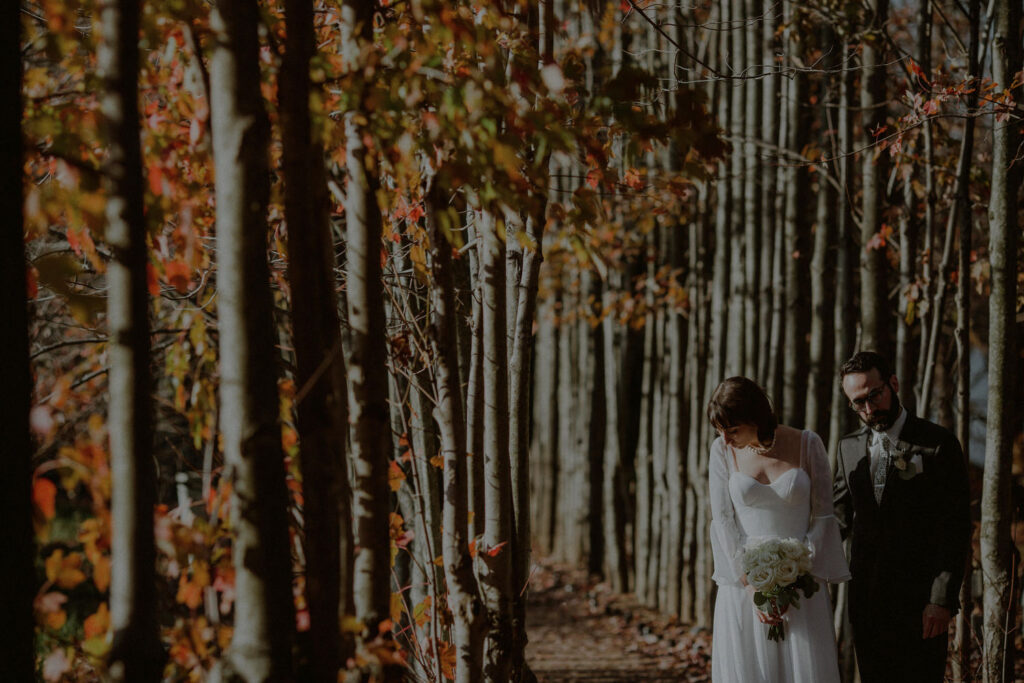 Getting Ready at Grounds for Sculpture and Rats Restaurant
Getting ready at the Grounds for Sculpture for your wedding is pretty easy, as the facilities provide you with a room to get ready in, whether you're getting married at the Grounds for Sculpture museum or at Rats Restaurant (they are 2 separate spaces). While they are not the fanciest looking spaces, they are large and provide plenty of space to get ready in. If you prefer a space where you can stay over, there are plenty of local hotels in the Hamilton Township area, which is right off the NJ Turnpike, that you can explore and head back over after the wedding.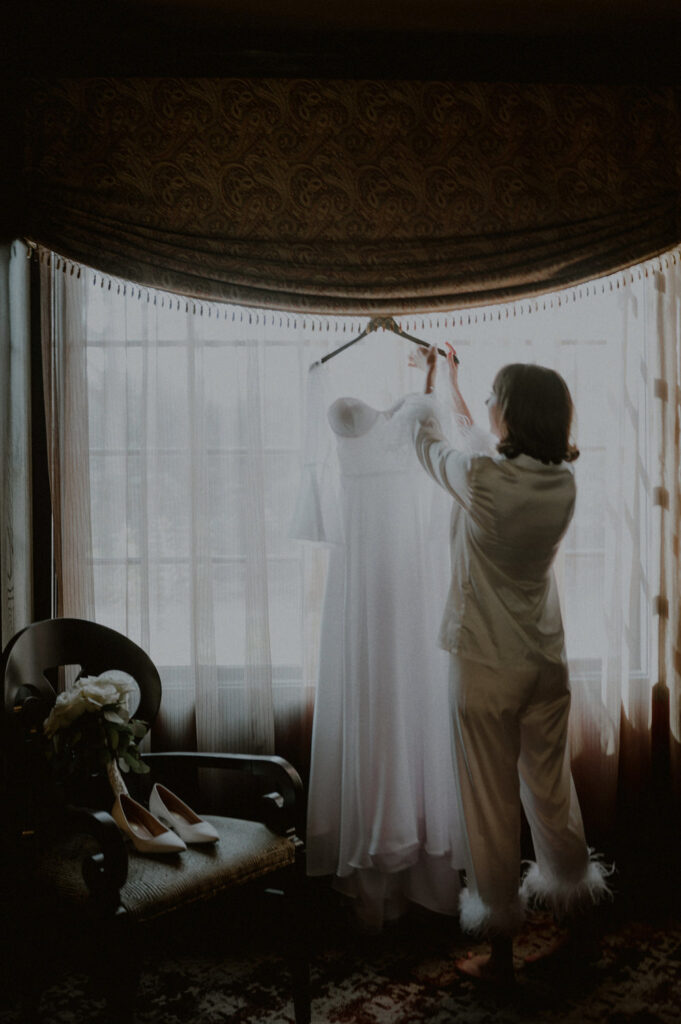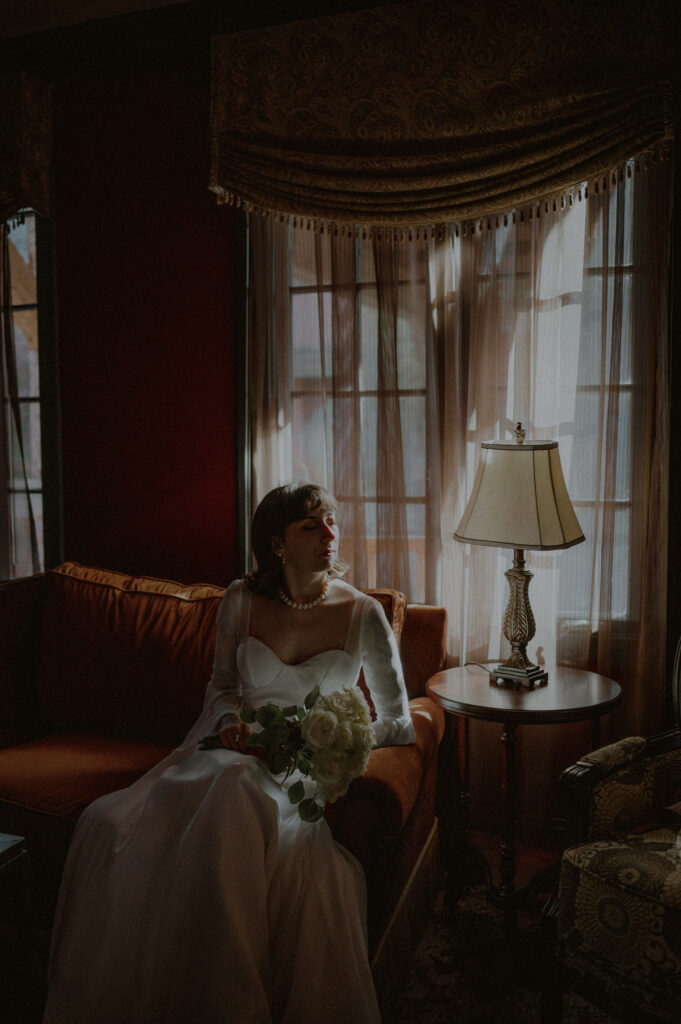 First Look at Grounds for Sculpture
Grounds for Sculpture is one of those places where you'll definitely want to incorporate a first look – especially if you'd like to take advantage of all the amazing grounds to take your wedding portraits, rather than rushing through your cocktail hour to do so. The great part about having a first look at Grounds for Sculpture is that you can choose which installation you'd like to grace your first look with, and there are so many options of great ones. Your first look is not only sure to be emotional, but picturesque at the same time. For example, my couple Anthony and Bianca were fascinated by the "Radiant Disk and Ice Ring" Sculpture at "Rat's Woodlands", and decided this was the spot where their first look would be. It made for some great creative photos while the couple was enjoying their moment.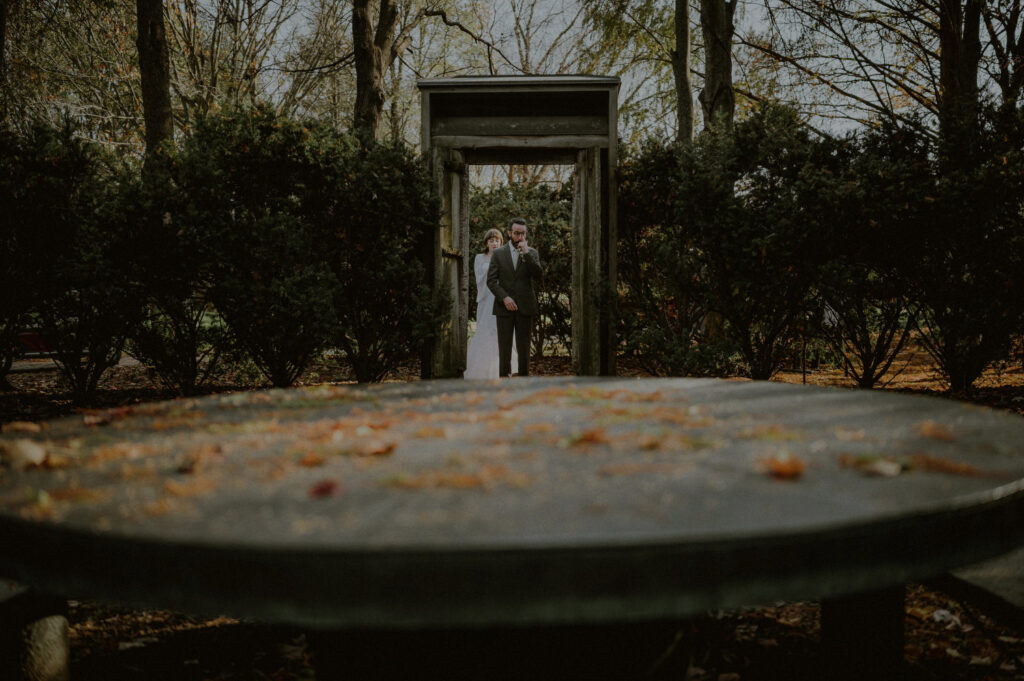 Wedding Ceremony at Grounds for Sculpture
Having an outdoor wedding ceremony in the midst of the sculpture gardens at Grounds for Sculpture is definitely one of the highlights of getting married here! You get to be surrounded by beautiful art as you say your wedding vows to each other and provide a space for your guests to enjoy as well.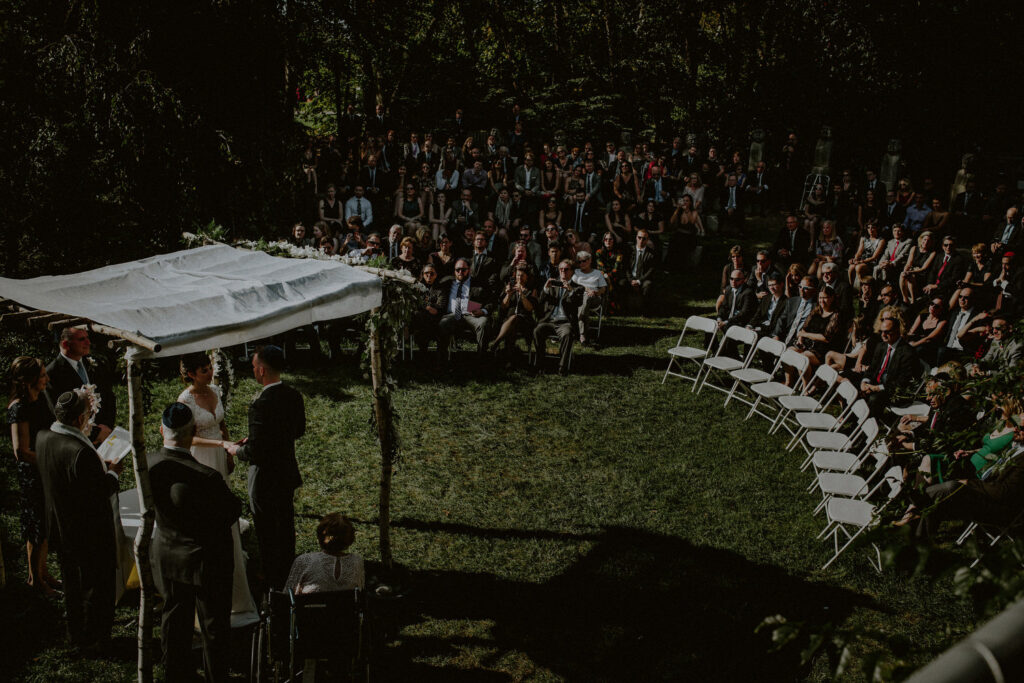 There are a few different options for outdoor wedding ceremony spaces at Grounds for Sculpture – one being the "Nine Muses" Sculptures which provide a wonderful and spacious platform for an entire bridal party to stand with you, along with the surrounding beautiful sculptures. There is also an outdoor concave ampitheater space surrounded by "The Oligarchs", another one of the beautiful sculpture installations, that provides a perfect space for a wedding ceremony to take place with all eyes on the bride and groom.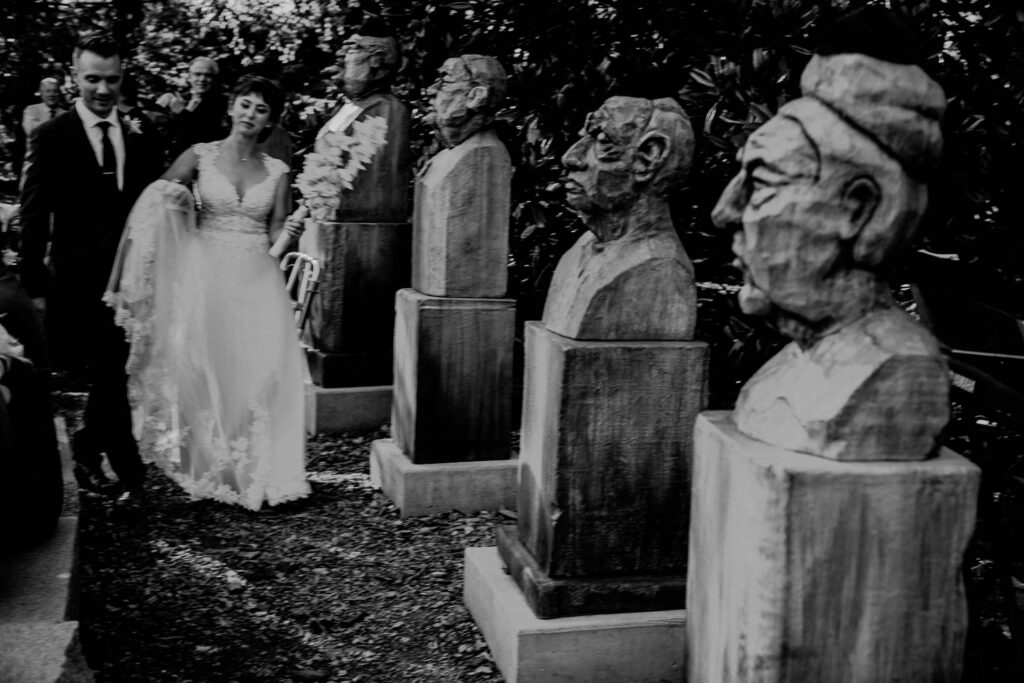 Where to take wedding photos at Grounds for Sculpture
Luckily the question at this wedding venue becomes where can't to take pictures, as there are so many options for wedding photos. Grounds for Sculpture is really just a playground for any wedding photographer to explore with their couples.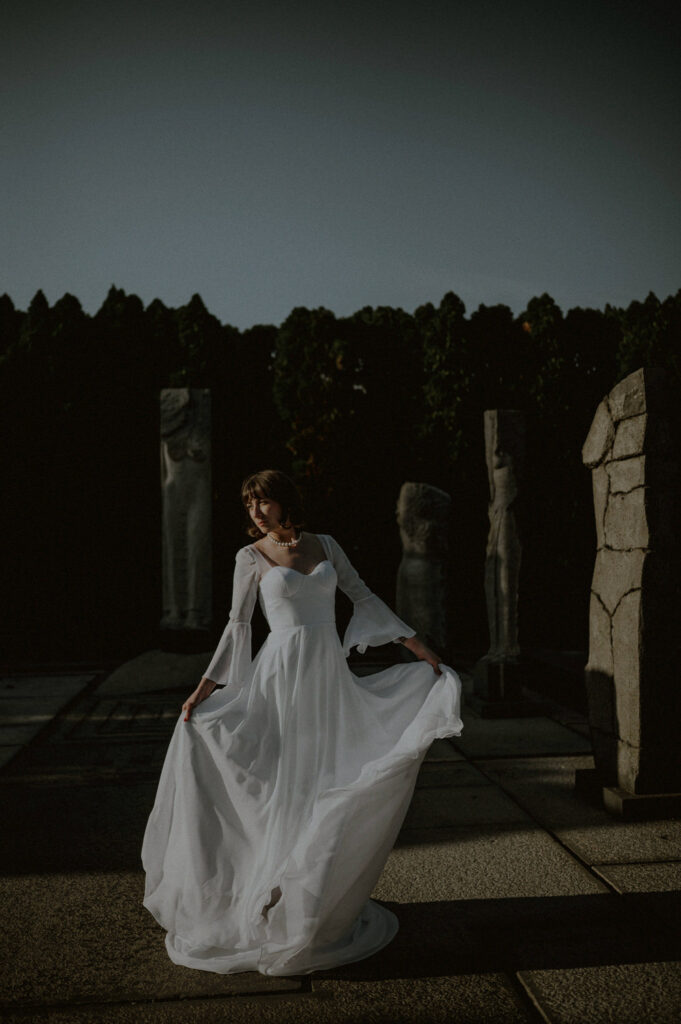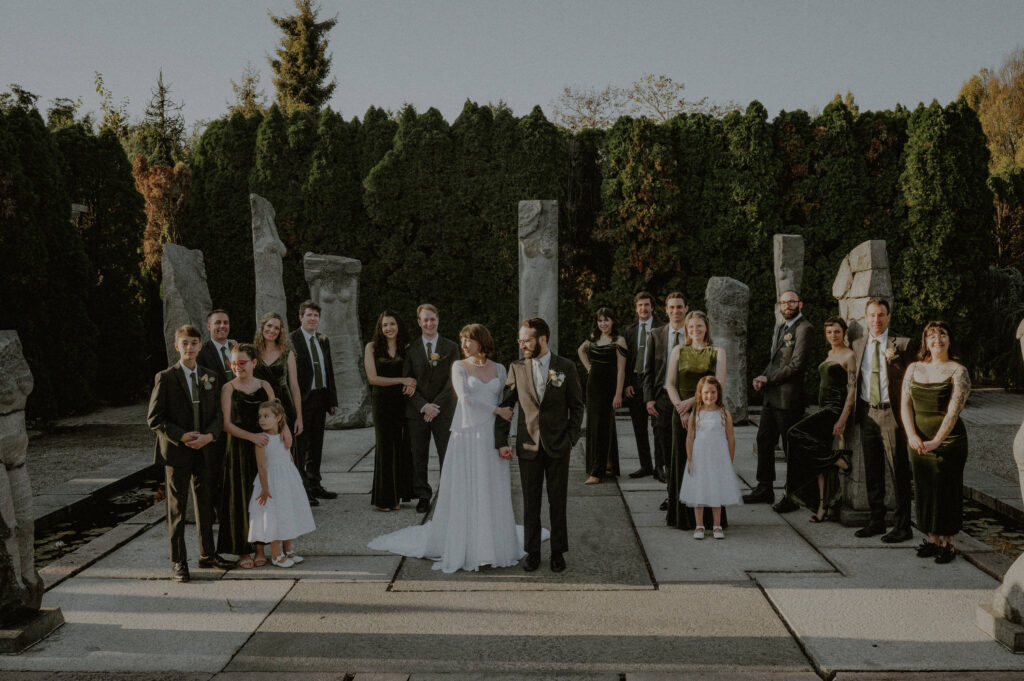 Being surrounded by art, sculptures, and beautiful architecture makes for so many great options for wedding portraits, that your really challenge will be where NOT to take pictures! My suggestion, as a photographer who has photographed many weddings at the Sculpture Garden, is to have a game plan in advance, visit the museum beforehand perhaps, and decide what are your top 3 locations to photograph in, and voice that to your photographer, so that they can plan around your desired portrait locations. If there is extra time, you can always explore more on the fly. Or if you are unsure, ask your photographer to come a little early and scope out the best spots for your portraits on the day of the wedding. I also recommend going out in the evening as the museum often has a light show in certain installations, and it is fun to come up with creative pictures with the sculptures.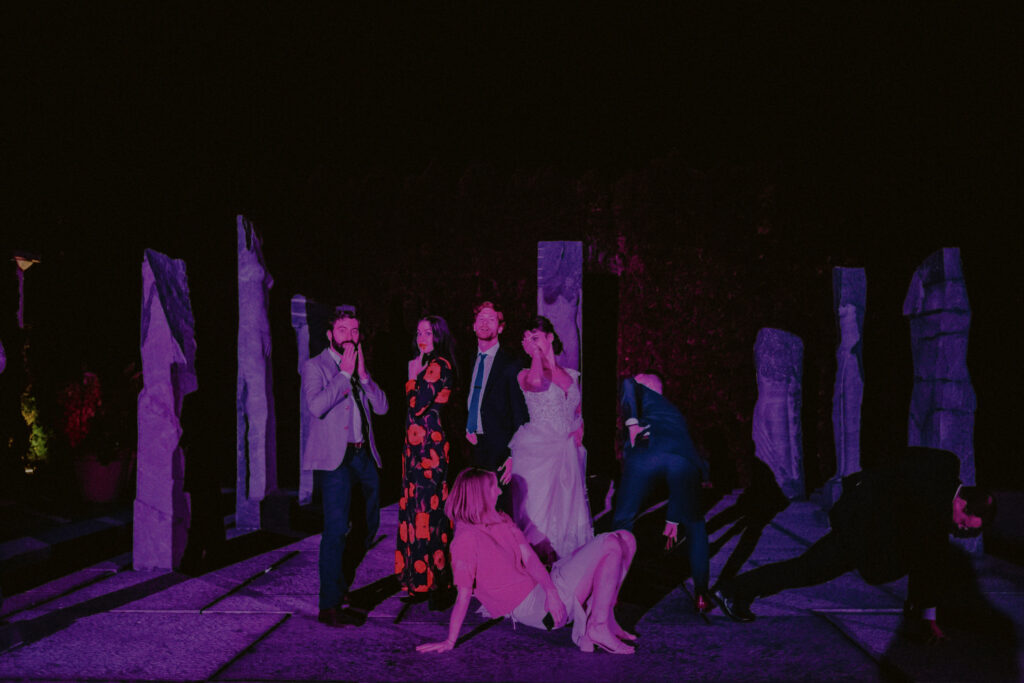 Rainy Day Options for Wedding Portraits at Grounds for Sculpture
Rainy day portraits at the Grounds for Sculpture are not a problem! While it definitely is a bummer that you may not be able to explore the beautiful outdoor grounds, there are plenty of indoor options for portraits (after all, it is a museum!)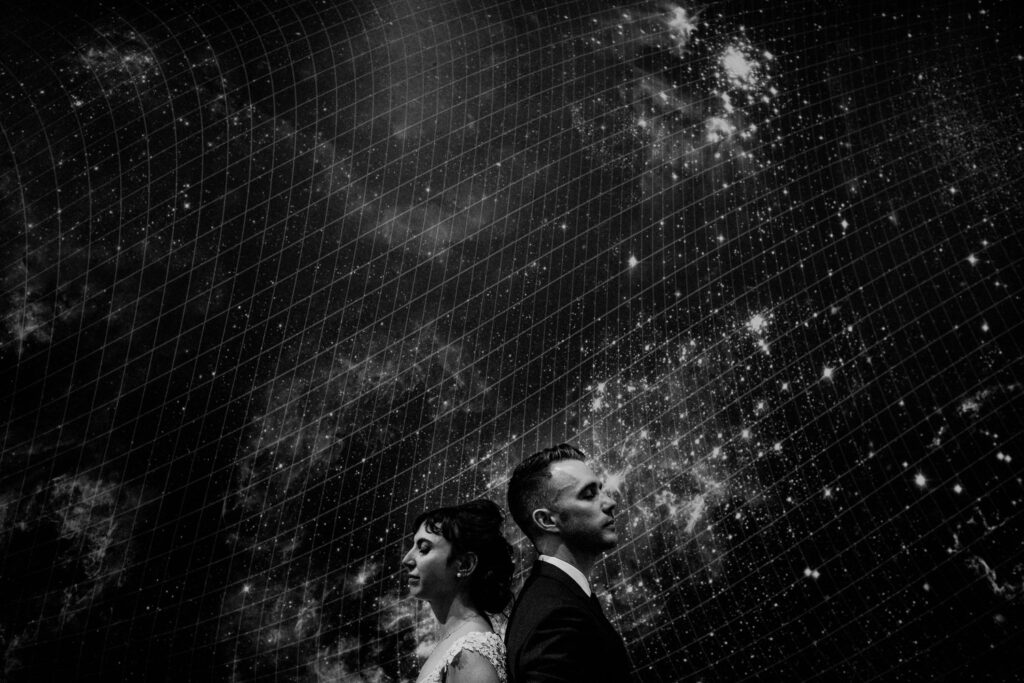 Between the gallery spaces indoors, and the modern indoor architecture of the museum, plus the more quaint and rustic-looking Rats restaurant, you will definitely find some places to explore and make art, wherever you choose to go in this venue. Also, I personally always encourage my clients to always think outside the box, and push their comfort zones on their wedding day, so that you can get the most creative photos possible. It's your wedding day, and it only happens once, so why not? Perhaps you pull out the umbrellas and have a little fun in the rain for some portraits?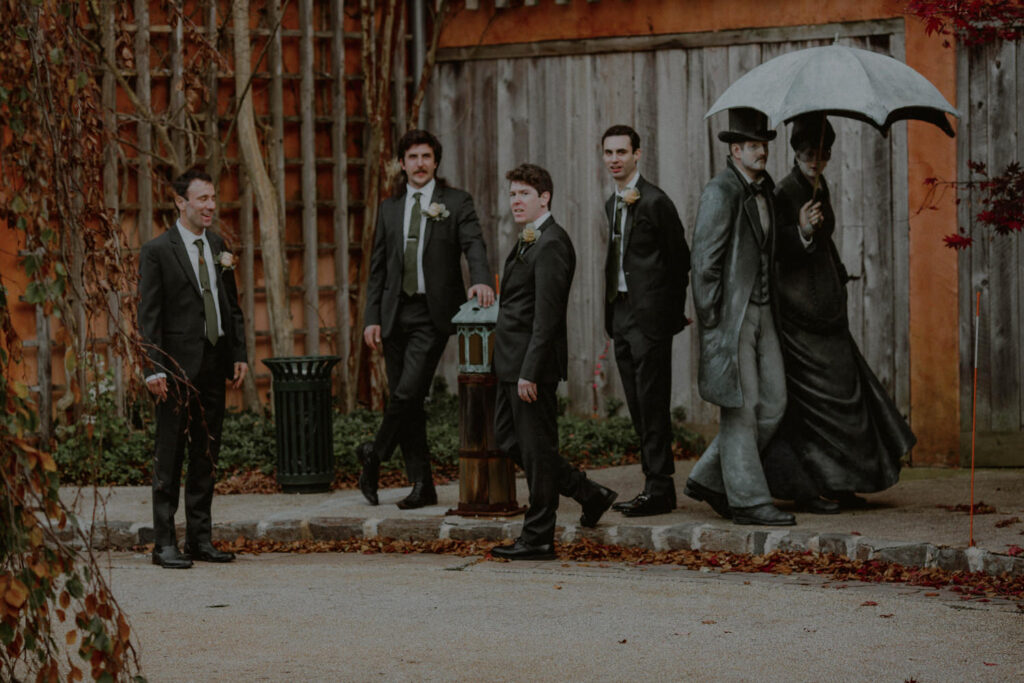 Wedding Reception at Grounds for Sculpture vs. Rats Restaurant
What I love about the wedding reception options at Grounds for Sculpture vs. Rats Restaurant is that with both options, you are still encompassed by a unique artistic experience for yourself and your guests, with access to the grounds for your portraits and ceremony, but you get to choose type of wedding reception you want as both of these locations provide completely different vibes.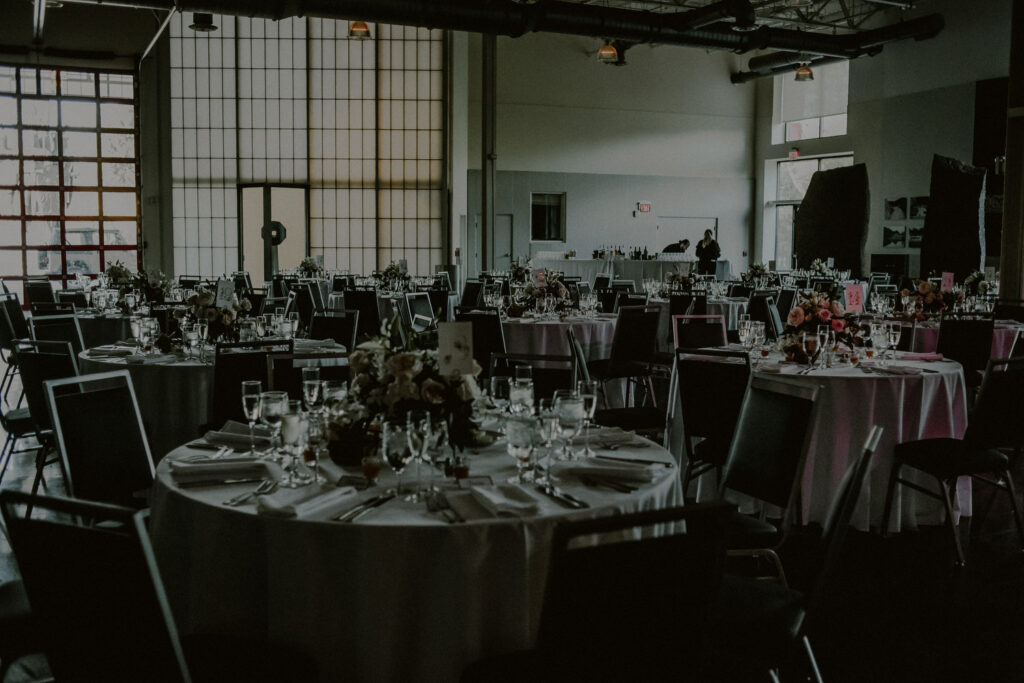 The indoor gallery spaces at Grounds for Sculpture, where the wedding reception is generally held, is a more modern industrial look, with clean lines, interesting architecture, high ceilings, and bright open loft-style spaces.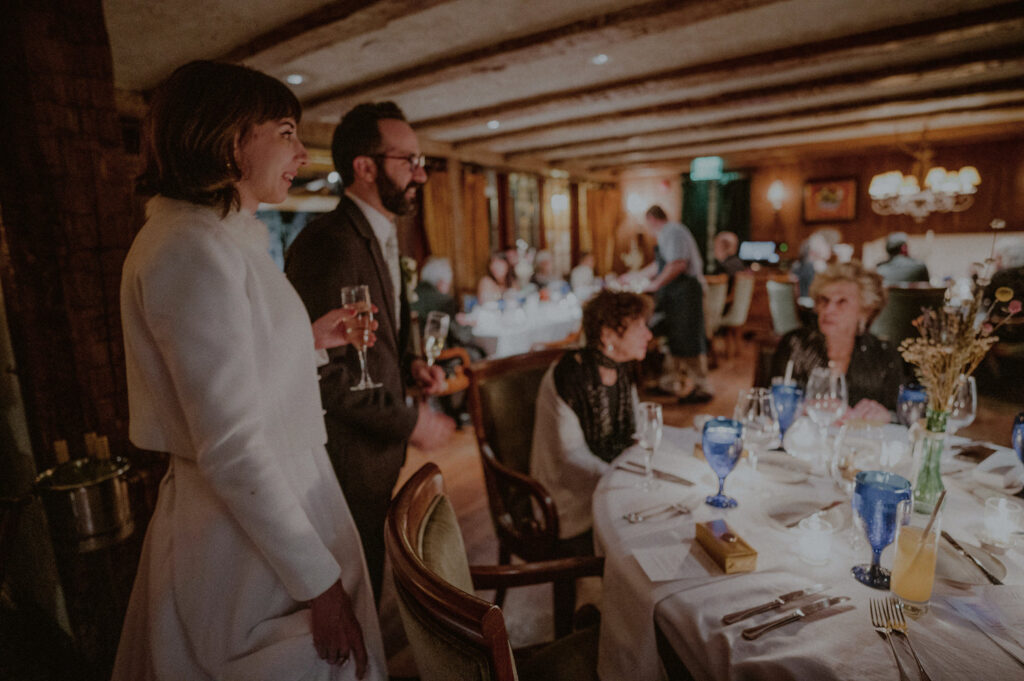 Rats Restaurant is a more intimate vibe where your guests can dine in a cozier setting, surrounded by dark, cherry wood walls, in connecting rooms to each other, and then move to the dancing space adjacent to the dinner space, so you can keep the two experiences separate. The mood of this space is a bit darker, and warmer, and more enclosed, so probably not as conducive to large crowds of dancing together.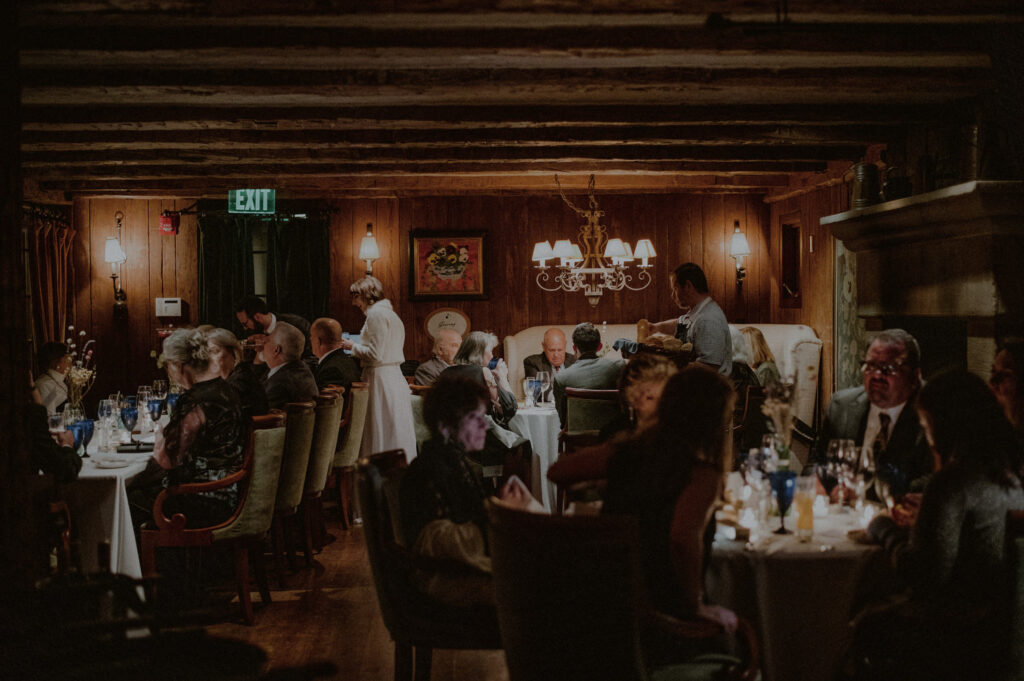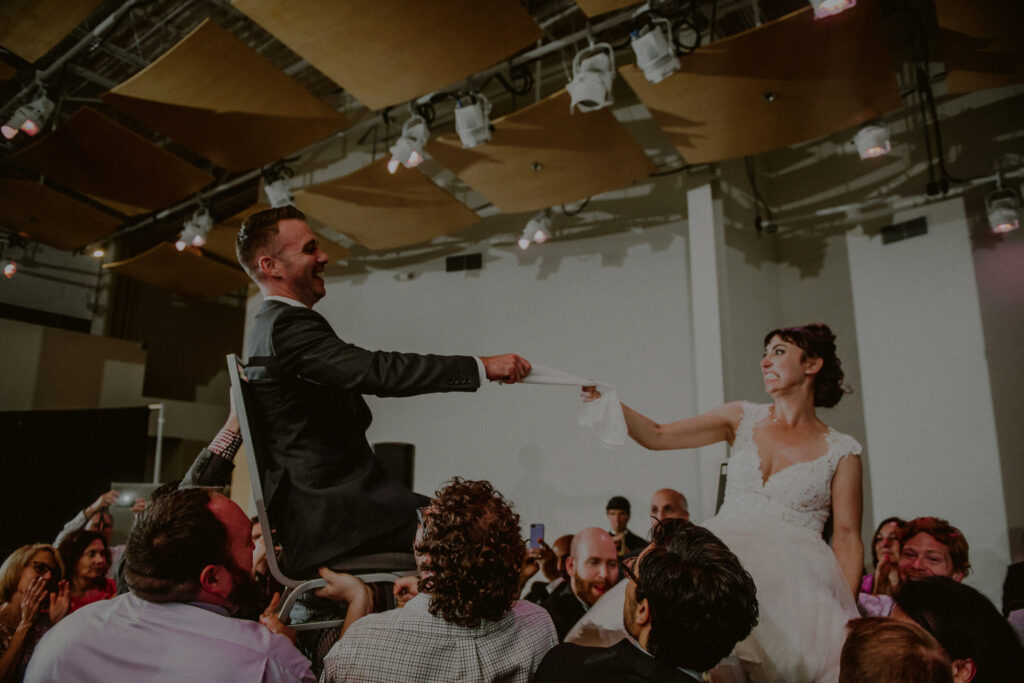 Zagat Rated Food and Catering Options at Grounds for Sculpture and Rats Restaurant
Constellation Culinary Group is the Zagat Award-winning catering company that provides all the food for both Rats Restaurant as well as Grounds for Sculpture weddings. One of the great things about having a restaurant wedding, is that the food is genuinely good, as opposed to many wedding factories that bang out food in batches, and it can be dry or bland, restaurants actually care about your dining experience!
Incorporating History and Art into your wedding photos at Grounds for Sculpture
The most unique feature of a Grounds for Sculpture wedding is being surrounded by art everywhere you look.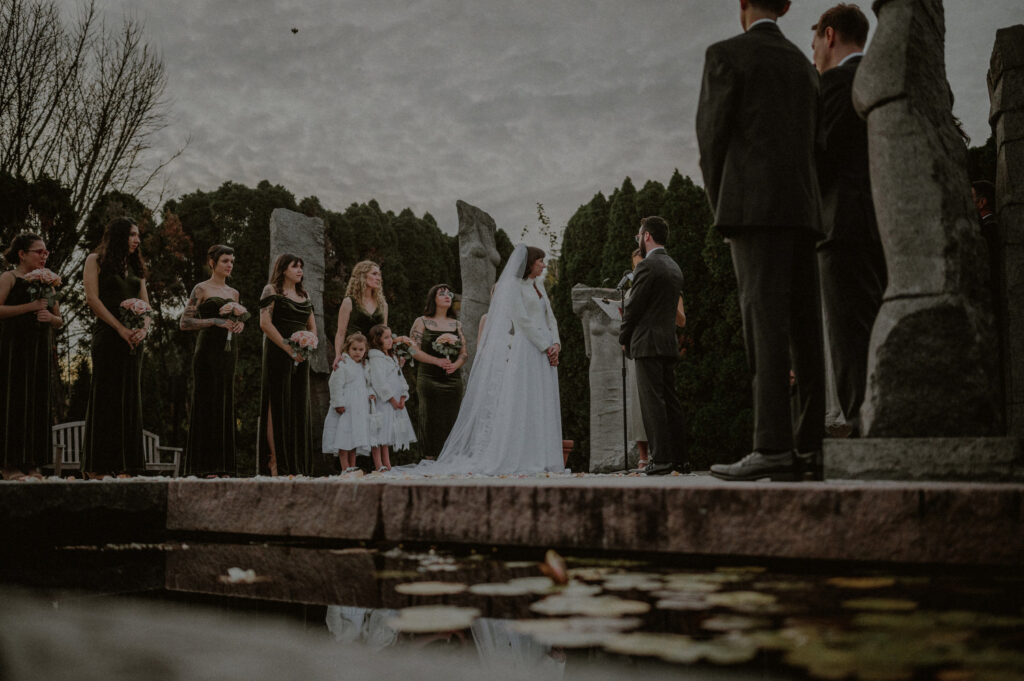 For the history buffs, and the art-lovers, you will be in heaven. I definitely recommend scheduling some extra activities for your guests to be able to enjoy and walk around this beautiful space, and take some time for yourselves too, either the morning of, or the day before, to relax and unwind before the big day and feel inspired! I also love that this museum is open to the public, so it's a great place to visit at every anniversary, or even with your kids down the line! You can also take engagement photos here, if you think you won't have a lot of time on your wedding day to enjoy the grounds, or perhaps you got rained out of your wedding portraits. The possibilities are endless with a unique venue such as this one!
Unique Wedding at the Grounds for Sculpture and Museum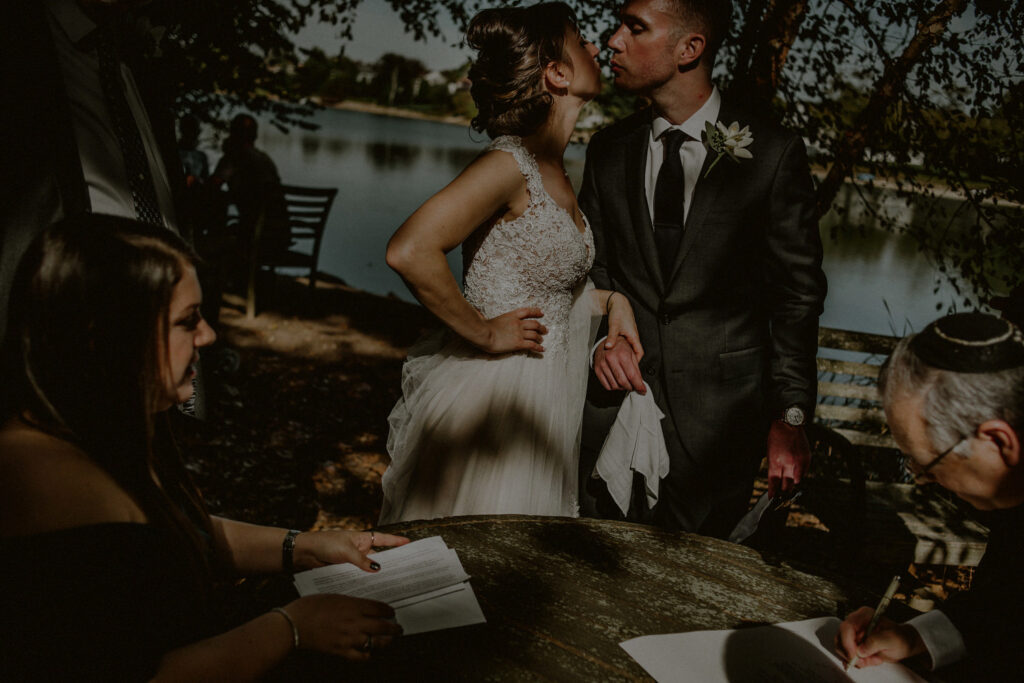 If you're curious what your wedding might look like in one of the Grounds for Sculpture outdoor ceremony spaces, combined with an indoor reception in the galleries, check out Noah and Rachel's Jewish wedding that I photographed at the Grounds for Sculpture. It was beautiful bright and sunny summer day, with the crowd overlooking the Chuppah in the outdoor theater, followed by a fun reception in one of the indoor gallery spaces.
Wedding at Rats Restaurant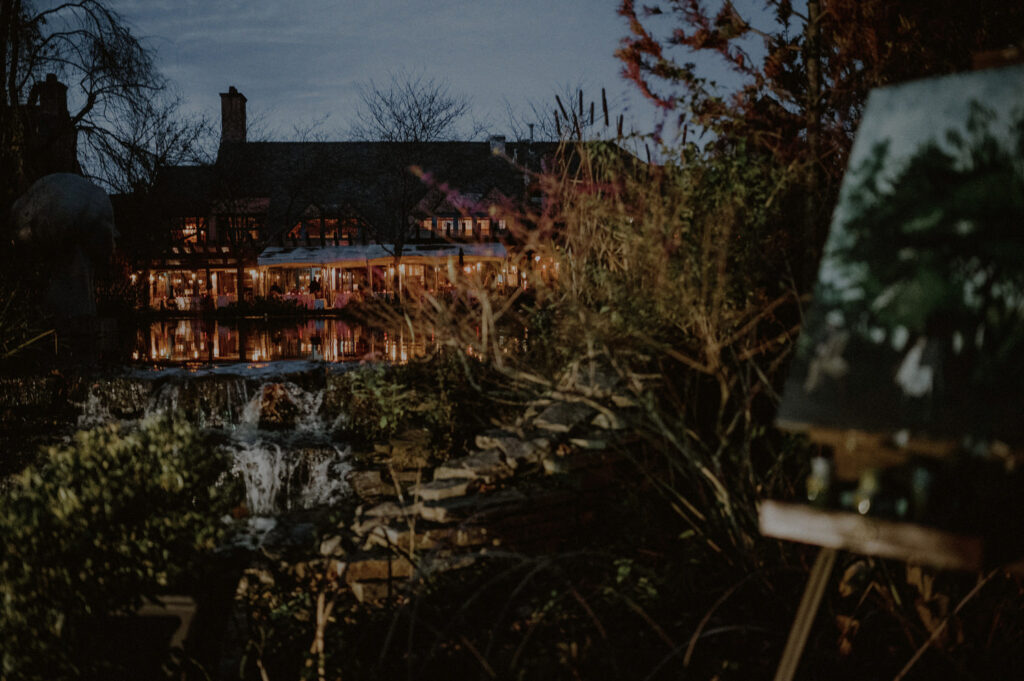 Rats Restaurant is it's own unique restaurant wedding space – I mean first off, who names their restaurant "Rats" if they're not looking for a unique crowd?! Bianca and Anthony had an intimate wedding reception at Rat's, preceded by an outdoor ceremony at the Nine Muses installation, just as the sun was setting. It was beautiful to get to walk around the grounds both during the daylight and evening hours and experience both settings. Totally different vibe than the Grounds for Sculpture indoor wedding, but equally as unique in it's own way!