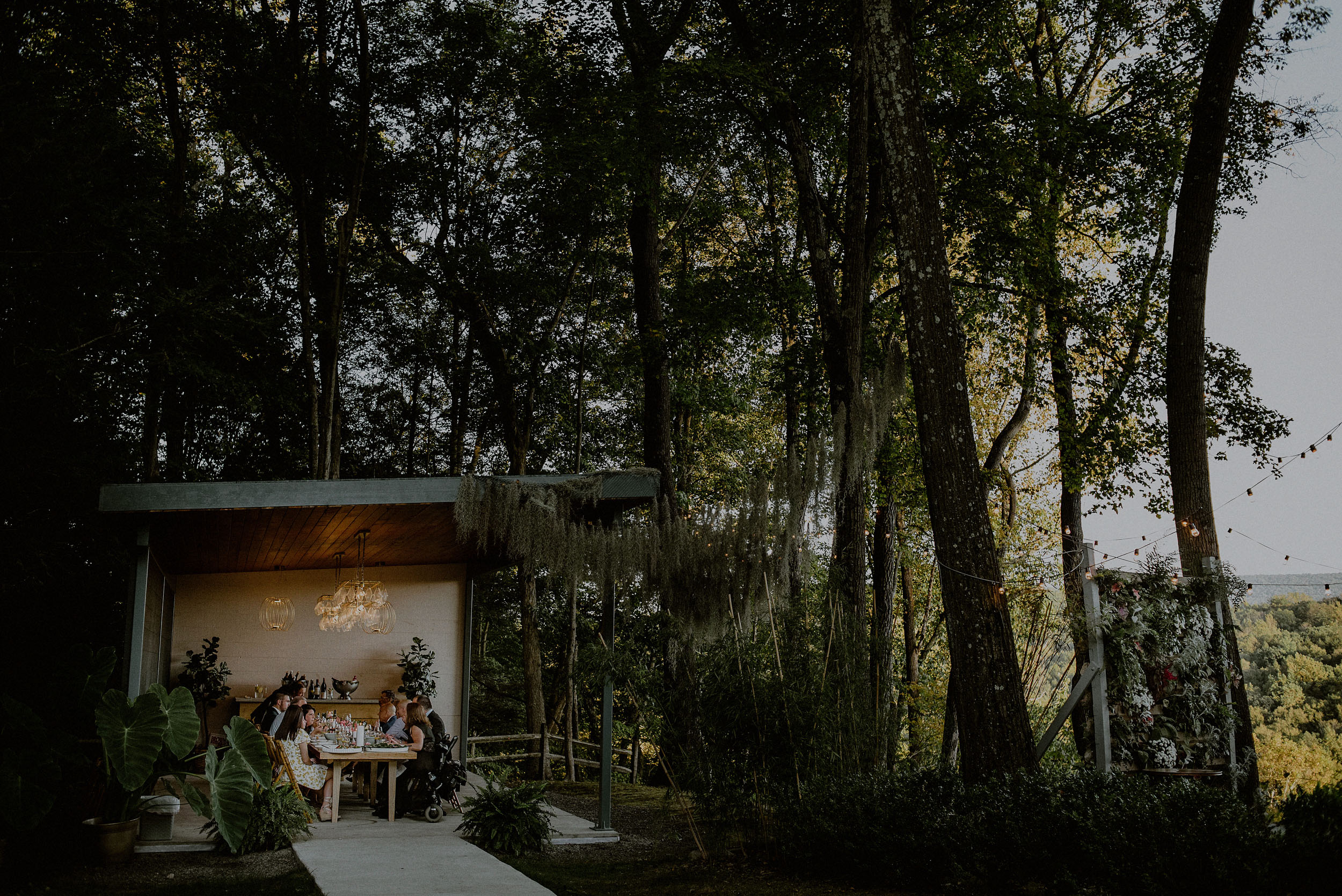 Are you planning a small wedding during the Covid 19 pandemic? Has your large wedding been postponed to next year, and you are trying to decide whether to do something intimate now first, or wait? Are you trying to keep your wedding guest list small and within state restrictions for gatherings? There are so many questions that are surrounding
wedding planning
at the moment, and one of the main trends I see as a
wedding photographer
, is clients planning small weddings in a more intimate setting, or perhaps an
elopement
of just the couple, prior to their big day which was moved to next year. Couples want to get married on their original dates, because they chose them for a reason, and many have already been planning their wedding for over a year already so they just don't want to wait any longer. There are many advantages to planning a small wedding during the Covid 19 crisis, or even just in general, for many other reasons. So I interviewed a local micro wedding venue owner, which I had the experience of photographing in last Fall, to get her thoughts on how this all might work out for couples looking to plan an intimate wedding ceremony or elopement before the real deal party where they can let loose and celebrate with everyone once this is all over!
Alisa Tongg shares with us her beautiful home located right in the middle of the Poconos, in Stroudsburg, PA, which she has come to call Promise Ridge. The name itself says it all – an intimate wedding location on the ridge of the Poconos overlooking a gorgeous mountainous setting. It's where she has come to host and officiate many intimate weddings, or micro weddings, as they are often referred to. Her property includes a beautiful custom built pavilion made for 20 people, and a ceremony and small dancing space overlooking the mountains for a really amazing and intimate experience for her wedding guests. She officiates, gardens and decorates and works with several caterers and private chefs to bring a really unique and easy experience for her guests.
Alisa's background and training is in officiating non-denominational, secular and humanist wedding ceremonies, as well as planning and hosting small weddings, so in my next interview series on Wedding Planning During Covid 19, I asked her a few questions about how this all might work for couples thinking about planning a more intimate gathering on their original wedding dates.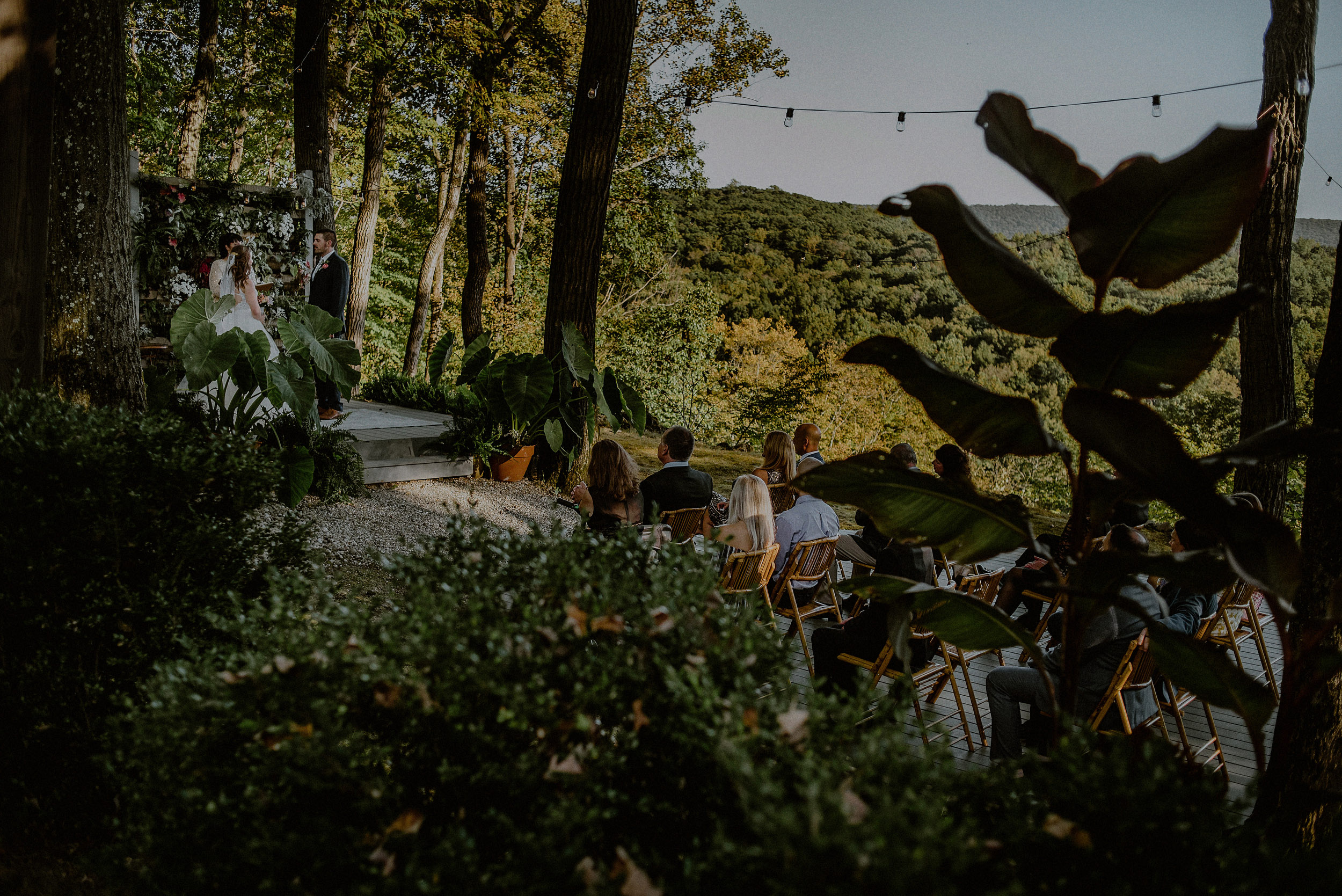 Q: Can you first explain to us what a Micro Wedding is?
Alisa
: A micro wedding is a smaller, more intimate wedding generally limited to about 20 people or less. They have a shorter ceremony in general, however at
Promise Ridge
, we like to incorporate meaningful ceremonies so that the guests are active participants in the ceremony, rather than just observers. And with a smaller guest count, we can really do that, so that's really special. Micro weddings can be set up differently and there is no one way to do them, but at Promise Ridge we set up a casual cocktail hour, catered by private chefs who we work with and are cooking on premises in our kitchen, followed by a family-style reception table, where all of the guests are sitting together, passing food around, helping each other serve dishes, and having real, meaningful conversations. One of our past couples even mentioned how when they imagined their small wedding, they envisioned themselves helping to serve each other, just a simple act of helping your neighbor is such a meaningful action that we can incorporate into micro weddings when the guest list is small. We still will do some of the "regular" wedding traditions like cutting the cake, a first dance, speeches, sparkler exits, etc. but on a smaller scale.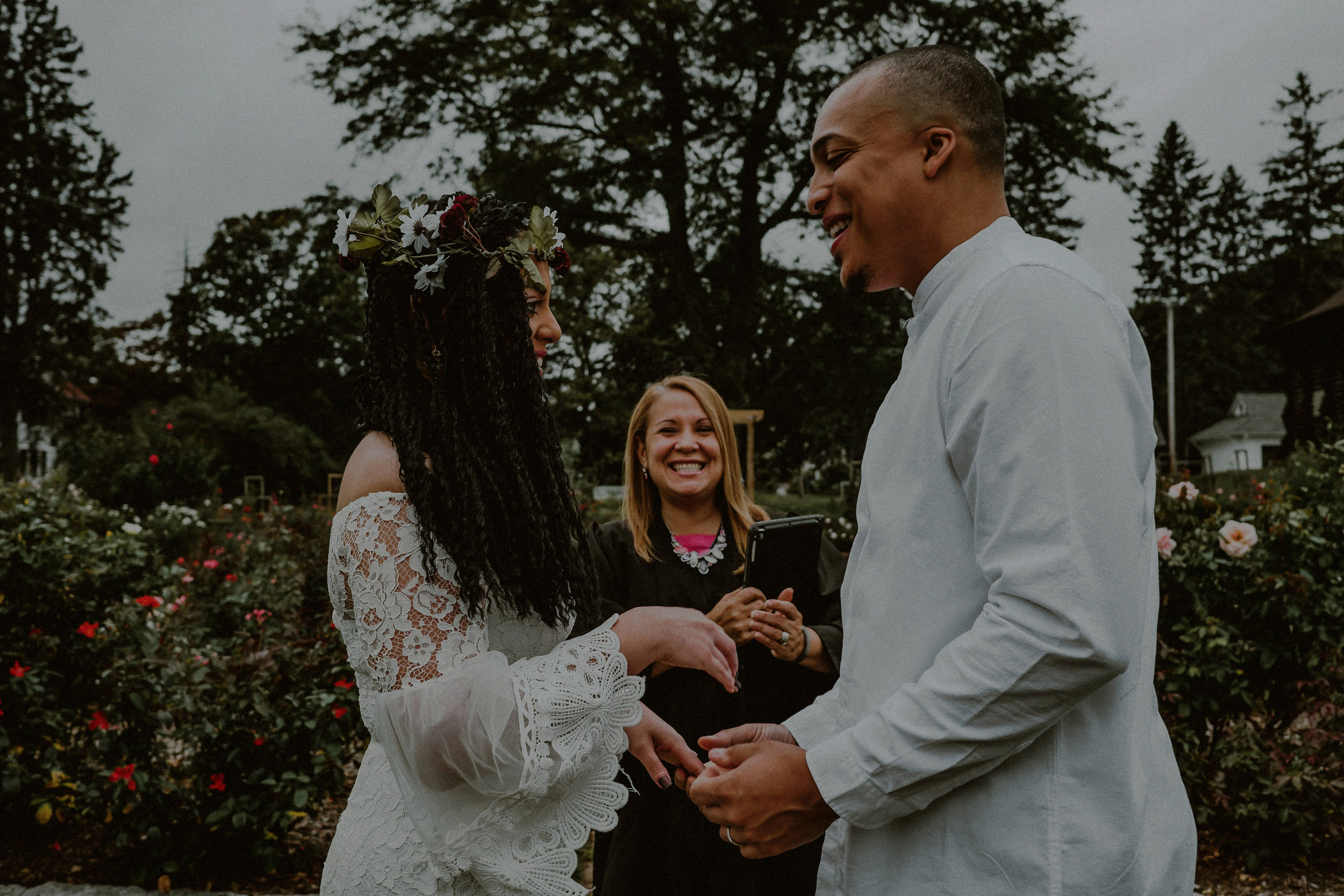 Q: How can we save money planning a micro wedding, and how can we budget to plan for both an intimate wedding now as well as our larger, already planned wedding, next year?
Alisa
: One of the ways you can save money is just in the guest count. You are planning a wedding for 20 people as opposed to 100-200, so already you are saving money there. It's also important to focus on one thing at a time, and focus on the
now
wedding first and then move onto planning your large wedding. Another tip to think of is how you look at your celebrations – you are not necessarily planning 2 weddings, but rather a wedding and an anniversary party. Both deserve space and importance, in different ways, and it might ease your mindset a bit knowing that you are planning two different types of celebrations rather than having the "burden" of planning two weddings. Also by separating these two into different events, you will have more time to save for the future wedding.
Carolina
: Another tip that I wanted to offer, if I can butt in for a second, is from my
conversation with a wedding planner
from my last interview series – remember that
flexibility
, is going to be your best asset in budgeting for your wedding and getting the best prices. Saturdays are the most expensive with wedding venues, followed by Friday and Sunday. Monday-Thursday dates for elopements and smaller weddings are the least expensive, and many vendors will also be much more flexible in pricing for you, or eliminate prime weekend minimums. Your guests will also likely not mind taking a week day off of work because it's just your immediate family and friends, you are not having to coral your entire guest list on a week day.
Q: Does having an intimate ceremony with a limited guest count make your future planned wedding less special and meaningful?
Alisa
: Oh no! Absolutely not! I actually had clients who were scheduling a larger wedding for next year that I was officiating, and I worked with them to take snippets from their wedding program and vows to incorporate the same things but in a more abridged version to share with their family and more inner circle. It's also interesting and important to make your experiences in the next year a part of your story to share, and a part of your renewed vows to share with each other in front of the larger audience. Think of your larger wedding as a chance to renew your vows in front of everyone, having experienced this first year of marriage together, in the middle of a pandemic, and bringing your experiences from the last year into your new vows to each other. If you are one of those couples who really want to get married now, for one reason or other, there are real life reasons for wanting to do this, not just for the party, so just tell your guests this, and they will understand.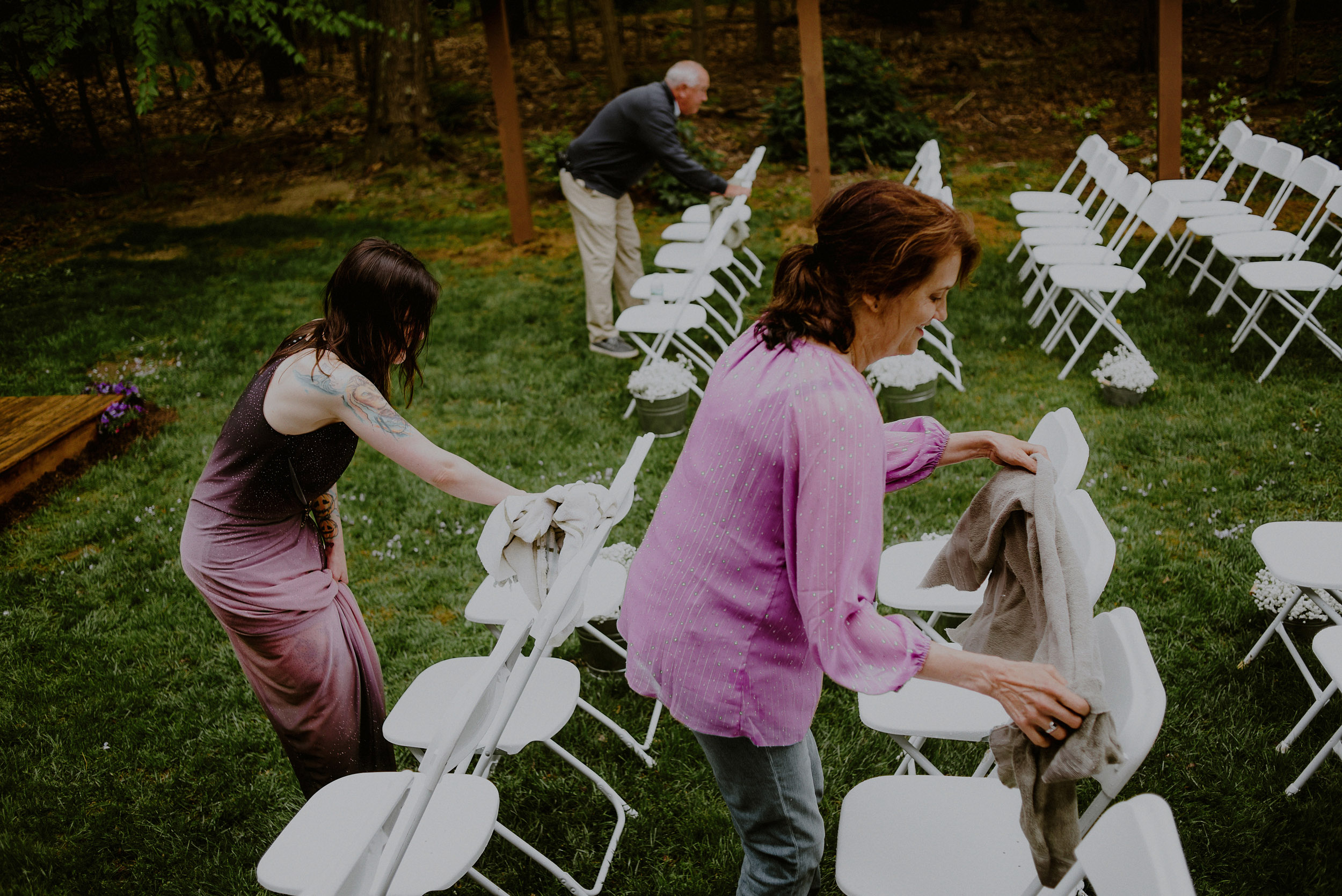 Q: Do you have any suggestions for couples who would like to perform their own backyard weddings?
Alisa
: Whoever is going to be officiating your wedding, if they are not part of your house hold, make sure there is a bit of distance between you and the officiant. I, for example, am standing off to the side so that I don't have to cover my face while I speak. Also, make sure that the seating in the ceremony and reception is grouped by household, so that you are able to properly distance each of the groups. Make sure you are considering the amount of people that are invited in regards to the space you have available so that you are able to properly distance them. Making sure your vendors are all wearing proper masks and gloves, and even finding creative ways to serve dinner to your guests like a fancy boxed up dinner, can also all contribute to a great socially distanced wedding experience. Alisa also has written an article on her blog with
more tips
on what to consider if you are planning a wedding during covid.
Q: How do you suggest getting around the hugs/kisses/dances in close proximity to each other?
Alisa
: What I suggest is that you ask your guests to make a commitment to each other. I am currently working on a new type of ceremony called a "
Social Bubble Commitment Ceremony
" for when we start to open up our circles a bit but are still a bit guarded. The idea is that you find your social bubble, and everyone makes a commitment to isolate, be conscious of proper mask wearing when at the grocery store and not see anyone outside of your home, and then at the end of the 14 days, those "pods" can join together, so you're able to come together and enjoy the benefits of what we would normally do at weddings, such as embracing, dancing, and being a bit closer to each other. This is something that is definitely much easier to do when the wedding is smaller, and works only when you really trust every single person and what they are doing to observe social distancing.
Q: I want to touch a bit on Virtual Weddings, and virtual participation (ie Streaming your wedding)
Alisa
: When we talk about Virtual Weddings, we talk about can we live stream participants. There are some video services that offer this, and it's great because it's someone's actual job to make sure that it's working and that the guests are having a great experience, using the right lenses, and sound equipment. When someone sets up a phone or an iPad it offers a completely different experience and you can't foresee some of the technical issues that might come up. Live streaming is definitely something that is going to stick around for the long run, because it has so many benefits, especially with allowing some of the older generations who can't make it to the wedding in person, to be able to witness it and experience it.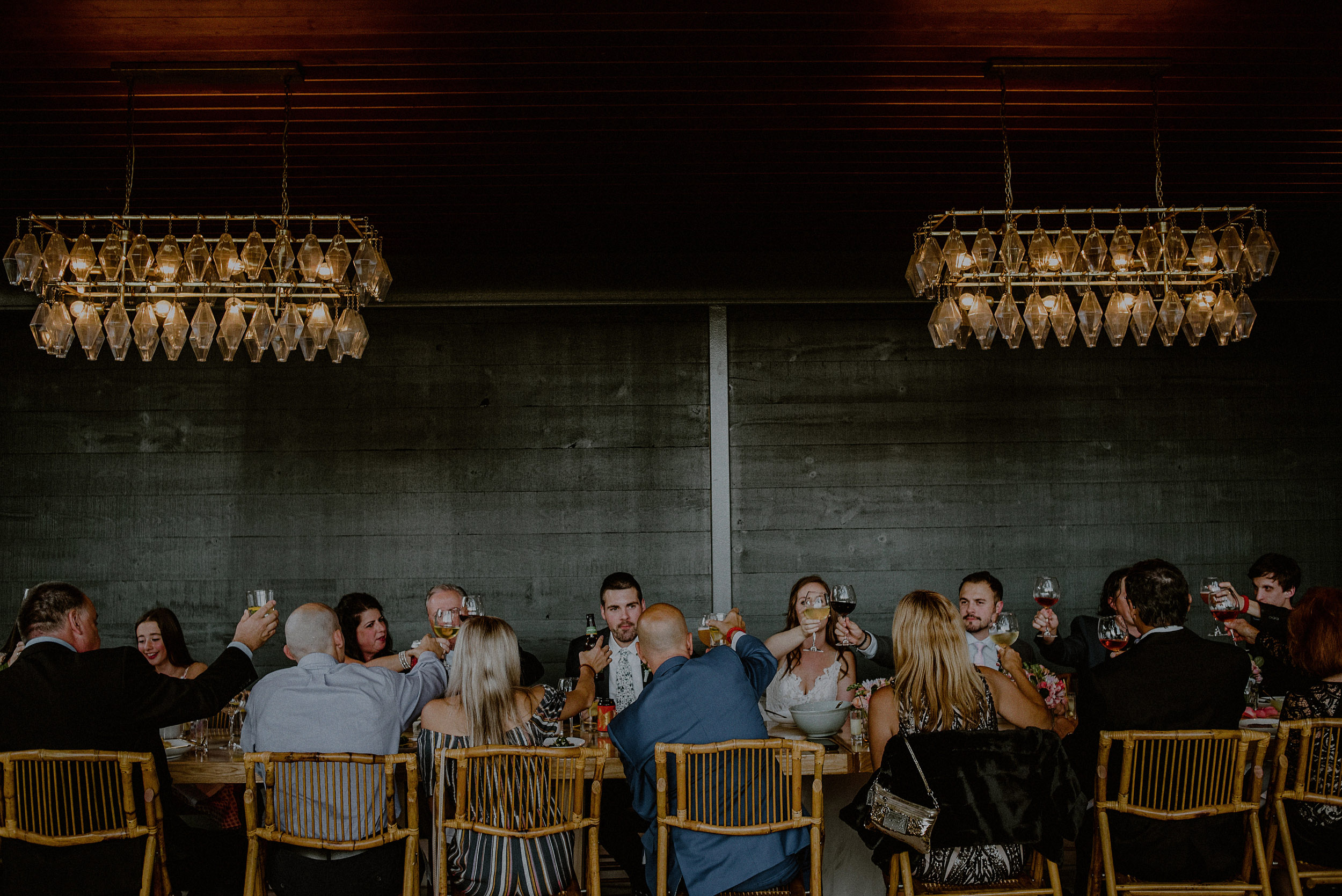 ---
I wanted to say thank you so much to Alisa Tongg of Promise Ridge, who gave us some amazingly helpful tips and ideas on planning a small wedding, whether it's been your dream to have an intimate wedding, or it's something you have been looking into because of Covid.
If you enjoyed this article and found some helpful information on planning your wedding during coronavirus or in general, be sure to follow me
@carolinariveraphotographer
, for future Instagram lives with wedding professionals, and other helpful
wedding planning tips
on the blog.
Read More