Engagement Session Attire | What to Wear for your Engagement Session
Now that your wedding date is booked, you can really start getting excited for all the fun things to come during this whole wedding planning process! You've booked your wedding photography, and now the next step is booking your engagement session, only there's the never-ending question of what to wear for your engagement session to get the perfect look! Believe it or not, engagement session attire is one of the most asked questions from my couples once they've booked their wedding photography. I know what you're thinking – you want your session to look just perfect, have the right vibe, and reflect you as a couple. I'm going to be honest with you here and tell you a secret… what you wear really doesn't matter! I'm not going to be one of those photographers that tells you to make sure your color palettes match, to not wear distracting colors or patterns, or to look your very best. In reality, the clothes you choose to wear should make you feel comfortable, whether that means ripped jeans or sweats, or a suit. It should be a reflection of who you are, whatever you choose for that to be.
With that said, I've been through a few different sessions and I love to see what couples have picked out. It can change the vibe and contrast with the location, or it can blend in. Here are a few examples of what past couples have chosen to wear as their engagement session attire and some tips on accessories to incorporate.
Au-Naturale
I love incorporating meaningful pieces of my couples into their sessions, and having your session in the comfort of your own home is the best way to do this. Because many of my couples end up feeling so comfortable with my approach, sometimes towards the ends of our session you may consider ending up going au-naturale – yes, that means nude (or partially). Depends how comfortable you feel, but the environment surely will lend itself to some comfortable cuddling on the bed, and a true reflection of what lazy Sundays at home might feel like (pre-kids!). If these sort of non-traditional engagement photos interest you, ask about my Day in the Life Engagement Sessions!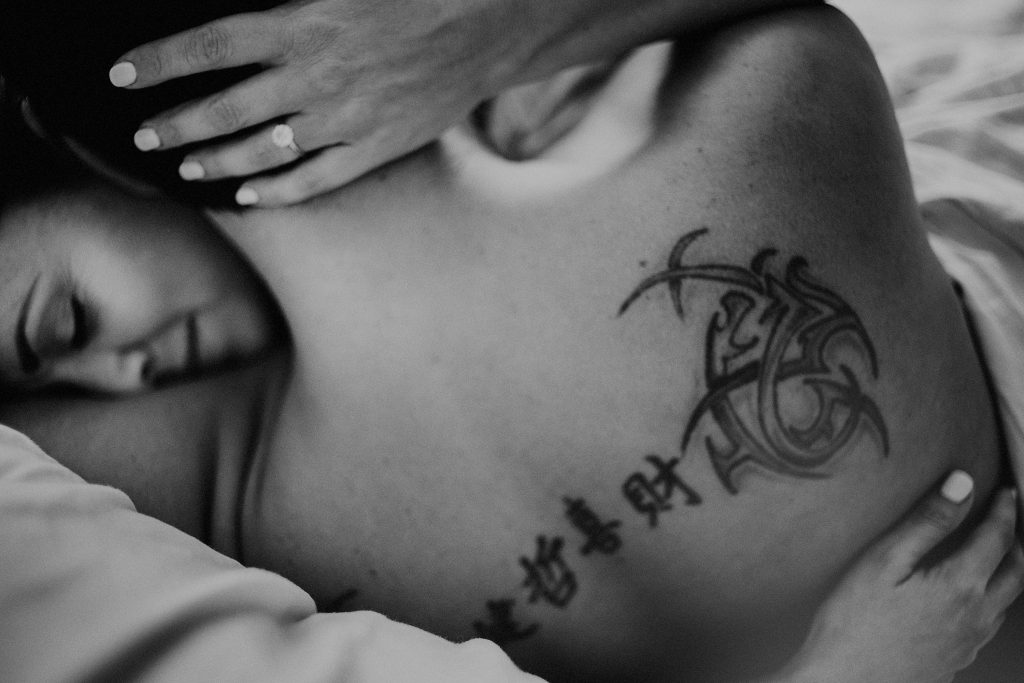 Fuck it, Let's Match!
OK, you'll probably hear me saying this a ton, "no matching outfits!"… that's my usual response… normally, there is no need to match your partner's clothing style or even color palette – let it be a reflection of yourself… however, when I have enthusiastic couples wanting to try out an artistic idea, and come to me with a specific color in mind or a specific outfit that is meaningful, I'm all for it! I am, in the end an artist, so I love to sometimes mess with the system and go ultra cheesy, or matching for a reason. In the case of the couple below, their wedding guests were all going to wear white for their wedding, so this totally made sense. And we got some super cool images from their engagement session too!.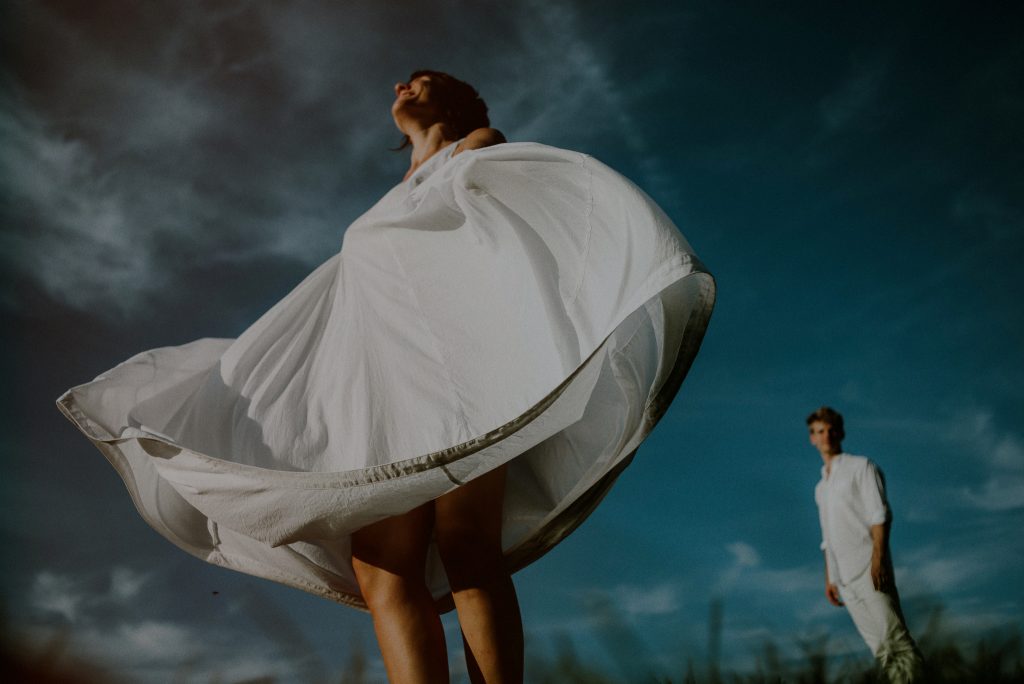 Dress it Up!
Some couples feel more comfortable dressing formally, or maybe you just want to dress up for the occasion and you just bought a cute outfit or want an occasion to wear that dress again. You do you, baby! You know what looks best on you in terms of colors and patterns, whether muted, bold, simple or intricate, short or long, so wear something you might wear on a night out with each other. And while you're at it, maybe you can get your hair and makeup trial, get super dressed up, and then call out sick from work to make it a full date day into the night! I love contrasting scenarios, so sometimes dressing up or wearing a bold red in the middle of a rustic woodsy setting could make for some really interesting pictures!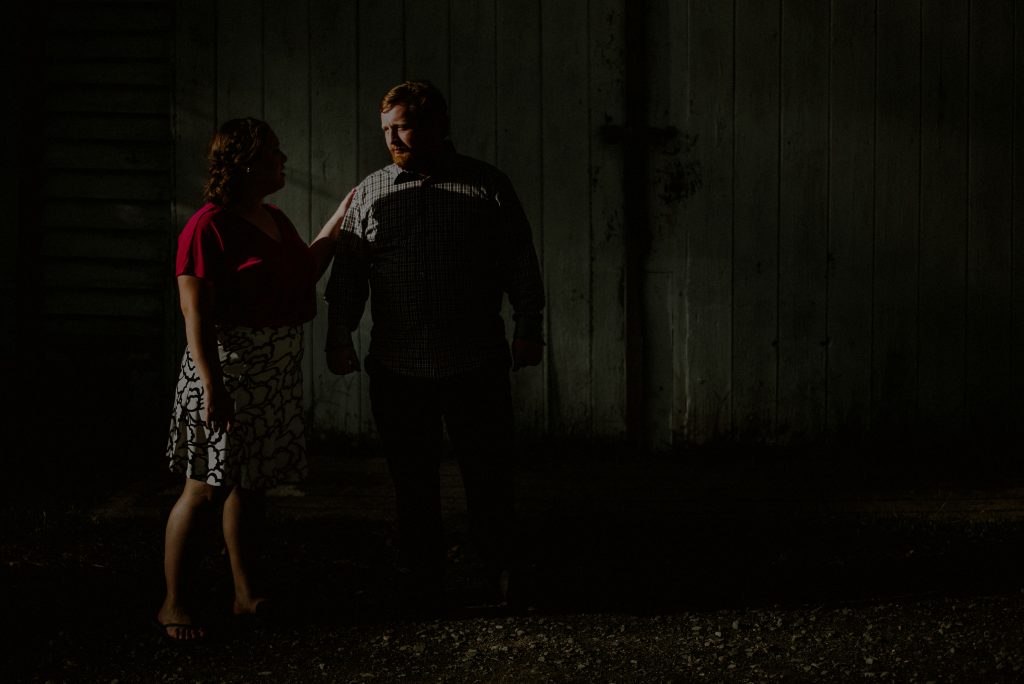 Call Out Your Inner Fashionista
Whether you like to dress on trend on the regular, or you're using this as an occasion to do so, scope out the latest fashion trends, and get yourself a cute look. Sometimes "matching" with your partner doesn't necessarily mean having the same colors or pattern on, but rather just the same overall vibe. In the photo below, Kevin is wearing a simple white collared shirt that pretty much is always on trend for guys, and Lindsey shines like the fashion icon she is, wearing a simple, but trendy striped outfit, contrasting with the rustic urban background that we photographed in.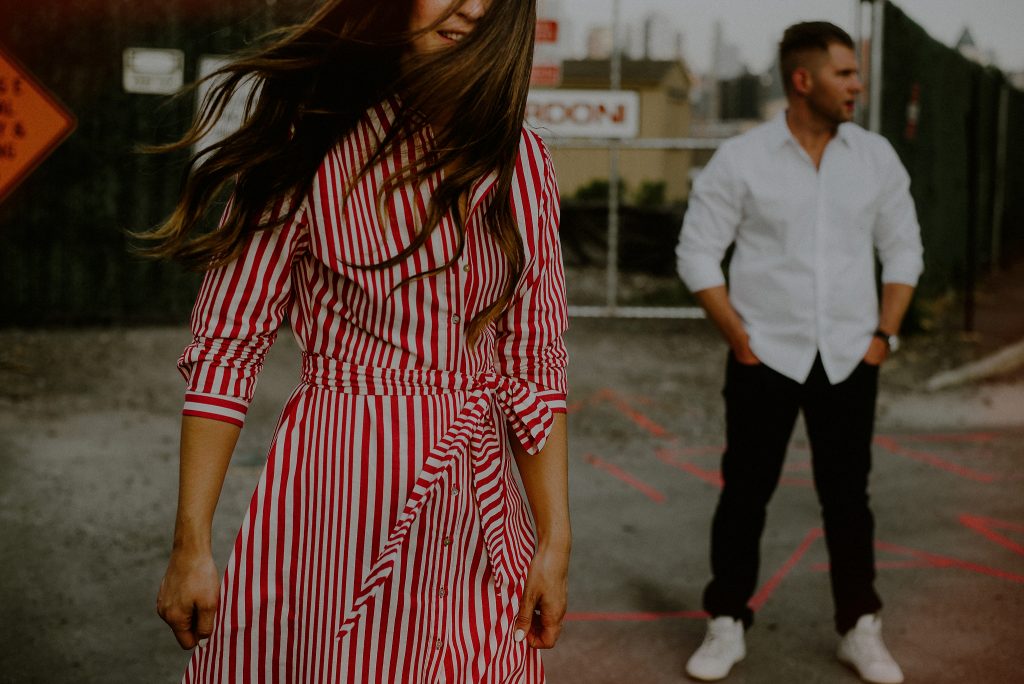 Got Tattoos?
Got tattoos? Show'em! I absolutely love tattoos! (I got one, and now I'm hooked, but I've always loved them on other people too). Choose clothing that shows off your assets and shows off the things you love about yourselves. Showing off your tattoos is not only showing something that is meaningful to you, but it adds to the artistic element of the photos. If you have a tattoo that's hidden (but accessible), let me know and I'll find a way to try to incorporate it into the shoot!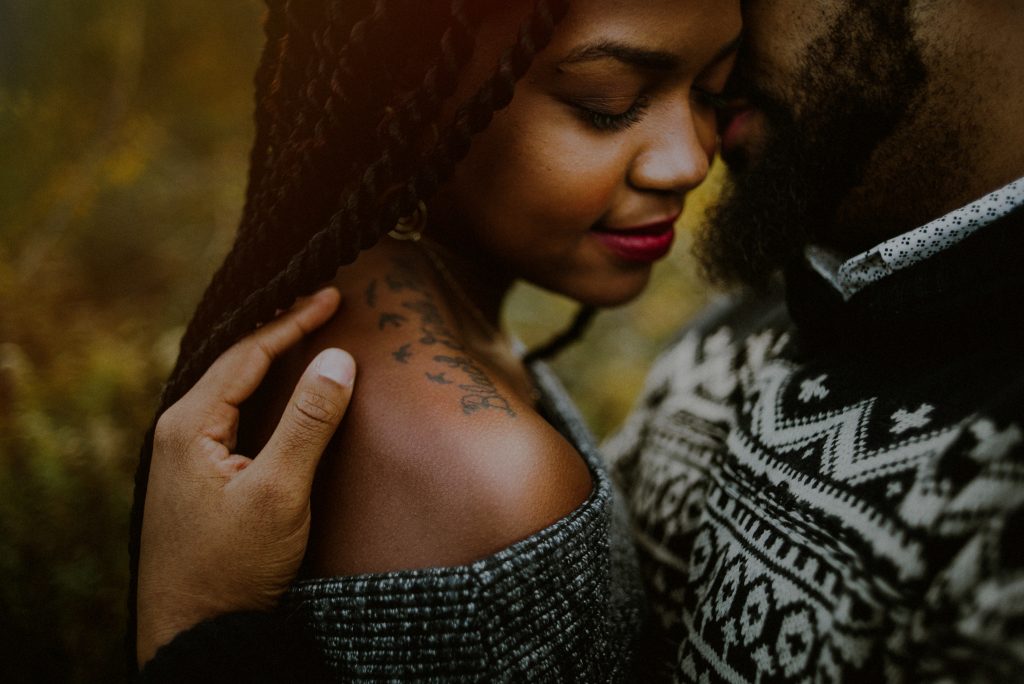 Layers on Layers!
Whether it's winter or summer, adding layers and accessories to your outfits not only helps to keep you warm, but it'll help add more depth and warmth to your look too. A pop of color or pattern can add to your look, but not necessarily change it, and the great part is you can take it off if you get tired of it too. Plus it's a great way to hide your hands, or parts of your faces, and adds something for us to play with and help you get distracted away from the photos.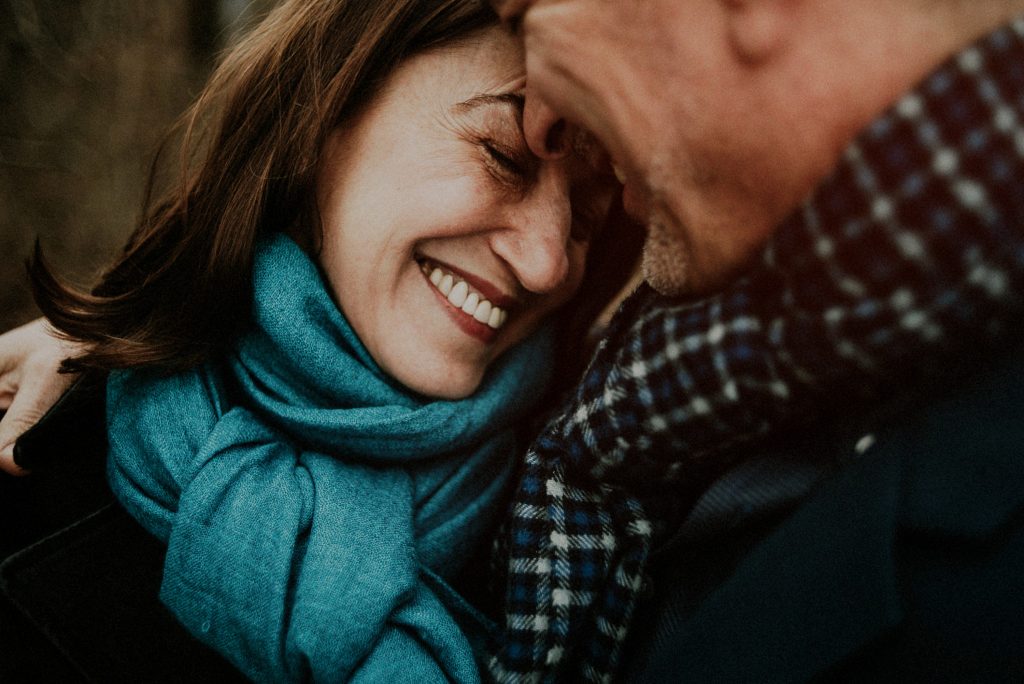 When in Doubt, Jeans and a T!
Jeans and a t-shirt has to be one of my favorite comfortable engagement session attire suggestions. What's not to love? It's comfy, you can add layers and accessories to it. It looks casual, and you probably don't mind getting it a little dirty in case we decide to roll around on the grass. Your partner will probably love you more for not asking them to dress up. You can also add a little bit of personality to this outfit if it's your thing, but getting in some graphic or colored t's.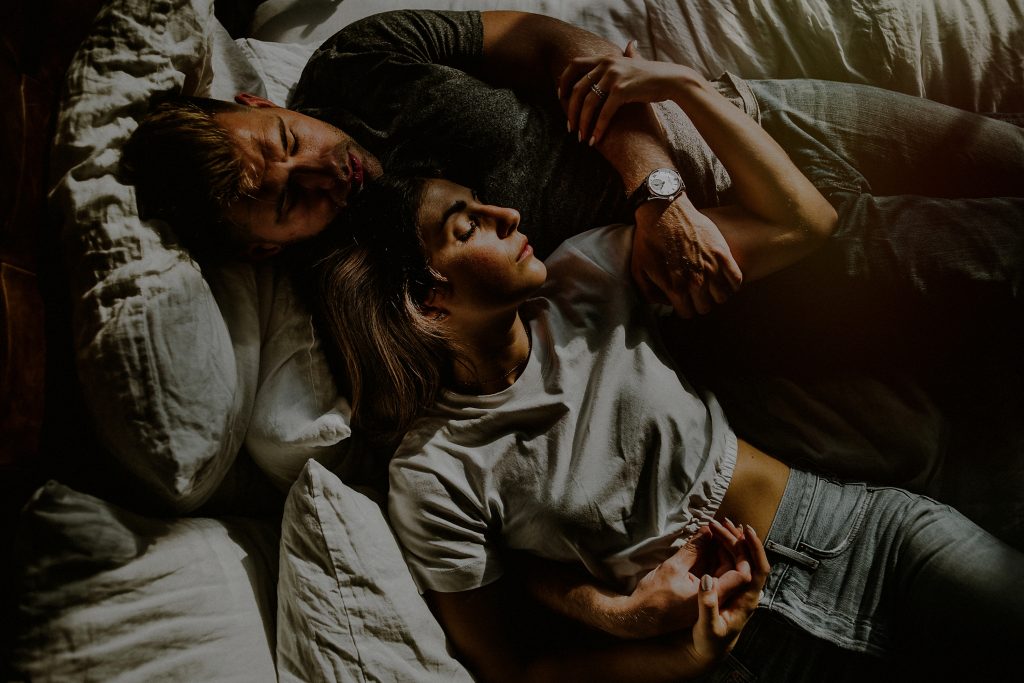 Choosing your engagement session attire doesn't have to be difficult or thought provoking. When in doubt, just think – "what would we wear out to Sunday brunch?"
Engagement Session Guide