Should I Print My Wedding Photos?
After your wedding day is over, you are left with beautiful wedding photos to relive the moments of your day. An online gallery is perfect for sharing those moments with friends and family, posting to social media, and scrolling through to go down memory lane. But printing your wedding photos will bring your gallery to life! Here are some tips on getting your wedding photos printed and ideas about which types of prints you should order.
Getting Wedding Photos Printed Yourself vs Through Your Photographer
There are TONS of options when it comes to printing your wedding photos — from ordering online to going into a print shop. You can also order prints and products through your photographer. Typically, the investment for prints through your photographer will be a little higher than just getting photos printed at Walgreens. Why? The quality of prints and the selection of products is much different when you order through your photographer. Photographers work with professional print shops that use higher-quality paper and printing processes. Also, the colors in your prints will be professionally analyzed to make sure they stay true to the photo and don't become washed out or altered.
Wedding Photo Prints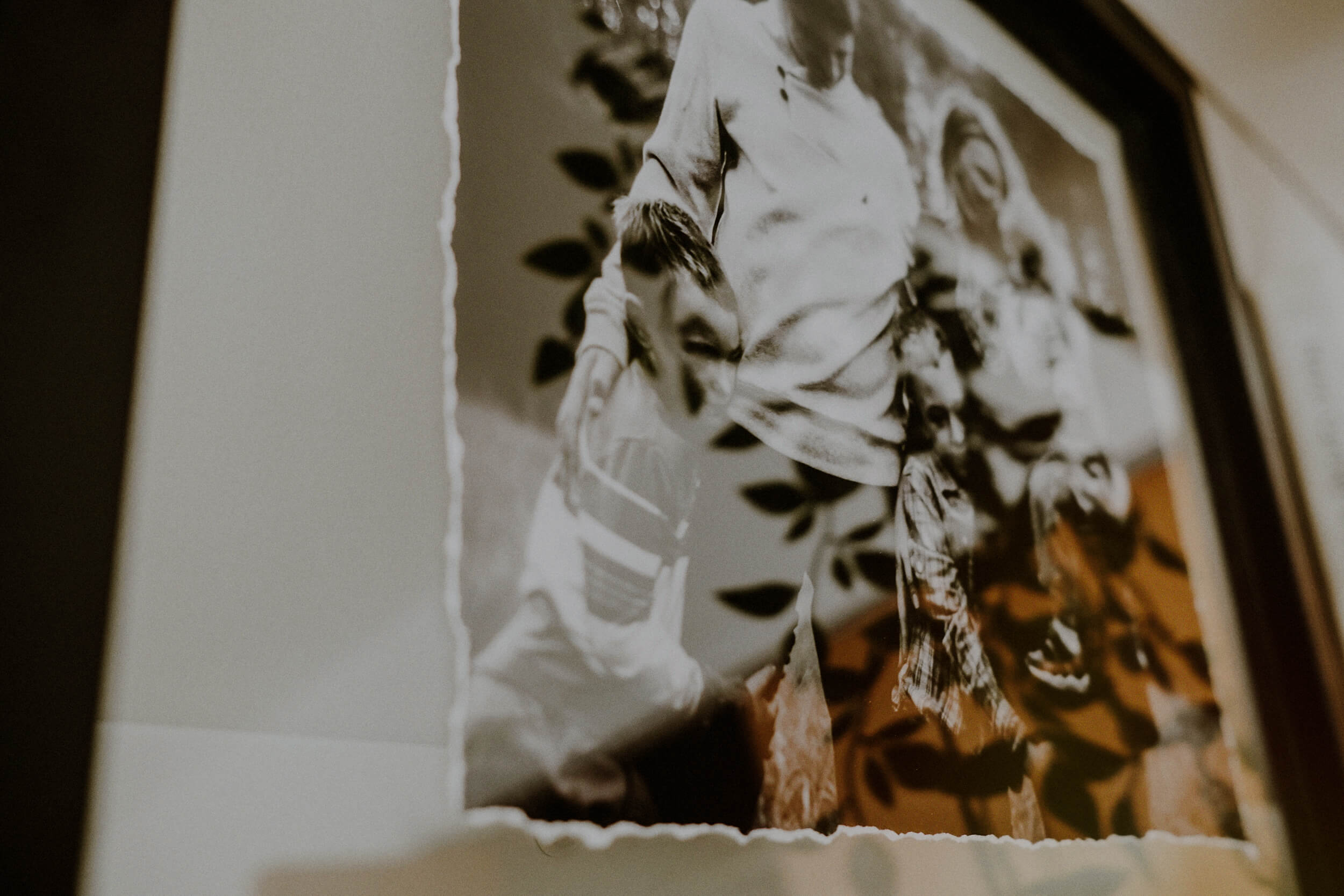 There are many different size options available for printing your photos. Prints are perfect for use in picture frames around the house or as gifts to family and friends. It also feels really nice to look through physical photographs of your wedding day! Again, you can easily order prints through your wedding photographer or through a professional printing service. Some couples print their entire gallery, while others print only the highlights, allowing them to look through the photos of their special day.
Wall Art
Wall art is a great way to make some of the best moments of your wedding day a part of your home. There are many sizes and options when it comes to wall art. You could order a canvas print, custom framed art prints, metal prints, wood art, and more. Canvas prints are a popular way to print wedding photos. You could choose a series of prints or a single large print! The options are truly endless.
Wedding Albums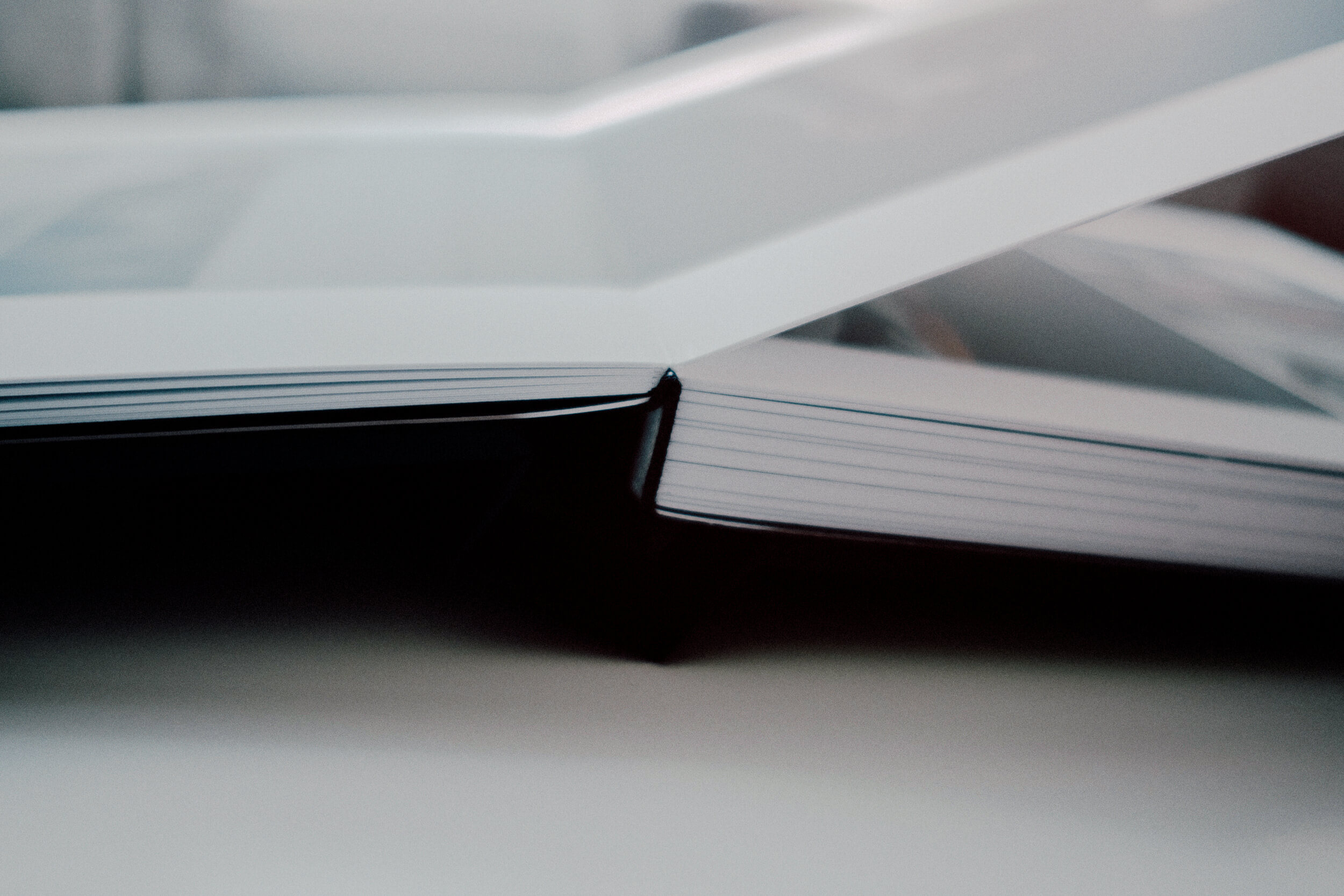 I highly recommend ordering a wedding album. Wedding albums are not only a beautiful way to relive your wedding day, but they also become an heirloom possession to pass down to your children. You will be able to look through your wedding photos at any time and share them with friends and family who visit you. When it comes to wedding albums, there are also many design options available. For example, there are leather-bound albums or many different cover types like linen, hardcover, suede, etc. Photo books are lower-budget options that are made with different paper and a different construction type; they still offer choices for covers and customization. Ordering a Photobook through your photographer can sometimes be more beneficial than ordering through a service like shutterfly on your own, because your photographer knows which companies have the best quality so you get the most bang for your buck.
Other Gifts for Family Members
Perhaps you've thought of using your wedding photos to make beautiful gifts for your family members or close friends. There are many ways to use your wedding photos to create custom gifts. Close family members might love prints of your family photos, a custom ornament, a mug, or maybe even a mousepad. Your bridal party might appreciate a photo gift with the bridal party portraits or a portrait with them.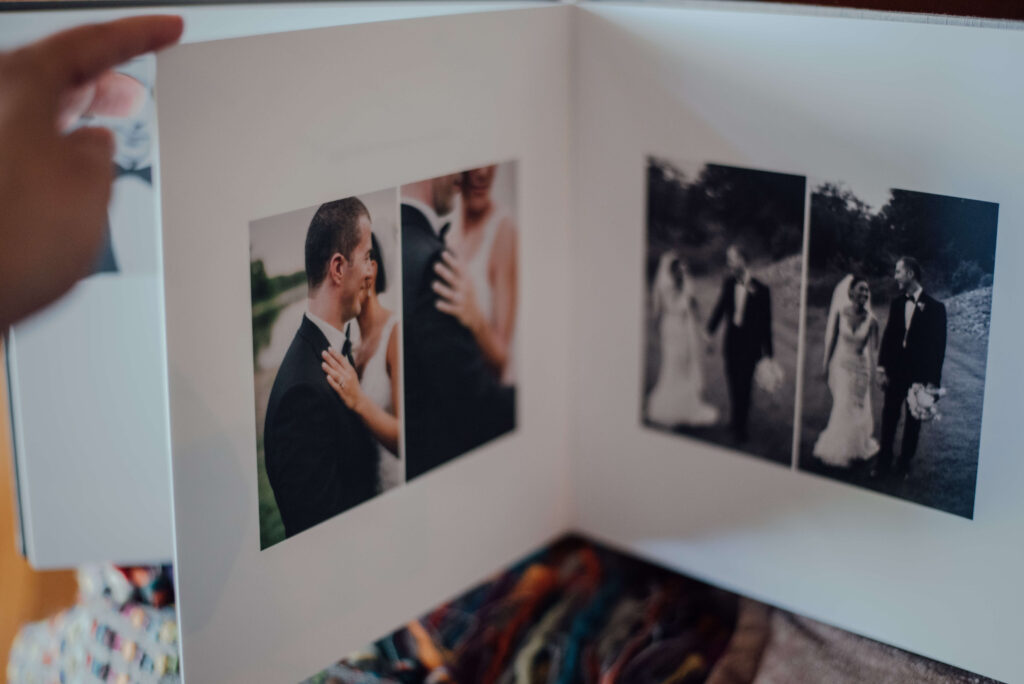 Ordering Prints Through Mpix Photo Lab
If you decide to order prints yourself, I highly recommend using a professional photo lab such as Mpix. They use professional, archival paper, offer retouching services, and have quality checks throughout the entire process — ensuring the highest quality for every print. Mpix has 30 different photo print sizes available! Mpix also prints custom photo albums. Whether you choose leather-bound or hard-cover, designing wedding albums that you will cherish for years to come is easy with this company. If you are looking to create wall art with your photos, they have multiple options including mounting, creating canvases or standouts, custom framing, and others. Most importantly, their products are backed with a satisfaction guarantee. While not the exact same quality as ordering through your photographer, a professional photo lab is definitely a good option. You can also receive a discount on your first order!
Read More