If you've started the process of wedding planning, and have inevitably considered the question "should we elope?" you may have landed on a yes, for several reasons. Now that the daunting task of planning a big wedding is already off the table, you get to comfortably plan the elopement of your dreams with your fiancé. But where do you start? This blog post will explore some of my tips, as an elopement photographer and wedding photographer who's been around the block, for preparing your elopement and answering a few of your common elopement questions.
How to plan an elopement
Discuss Your Vision: Consider the location, budget, the feeling you want, and any specific details that are important to both of you. This is really laying the groundwork for planning all of the important stuff.
Choose a Location: Decide on a destination that holds special meaning for you or that you've always wanted to visit. It could be a secluded beach, a scenic mountain, a charming city, or even a destination abroad. Also, once you've chosen that location, research the legal requirements for getting married in that location.
Budget: Choosing to have a smaller wedding means you save on a lot of aspects of having a larger more traditional wedding. It also means you get to really concentrate those savings on what's most important to you. Consider location fees, travel, and accomodation, and other needs you might not consider with a traditional wedding. Here is a list to consider starting from: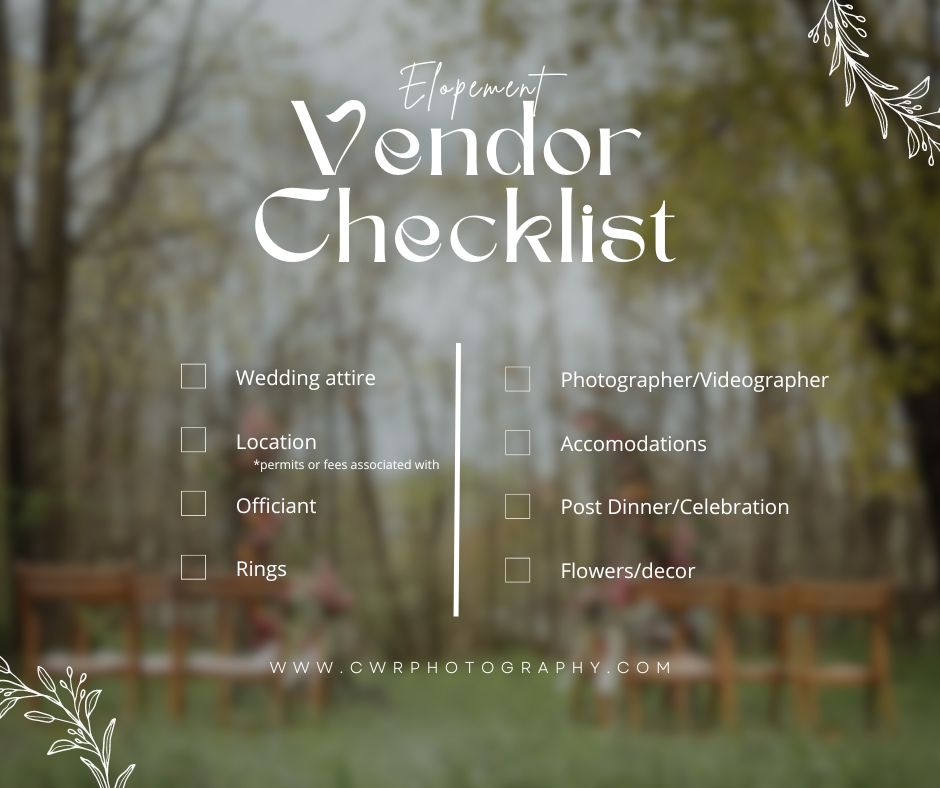 Research Legal Requirements: Check if you need any specific permits, documents, or residency requirements. Some destinations may have a waiting period or require witnesses, so make sure to familiarize yourself with the local regulations.
Date and Guest List: If there is a specific date that is special to you both, and you want to plan around it, make sure the legal requirements above are in place with plenty of time so you're not scrambling. Otherwise, you can plan around dates that are convenient for you and the desired vendors' availability. Also decide if you'd like to keep the elopement intimate to just the 2 of you, or if you'd like to invite a few family and friends to come celebrate with you either during or for a post-party.
Book Necessary Services: Elopements are yours to design the way you'd like to. There are no "rules", so decide which services you value most and which you want to ditch. If you have a more specific vision for your elopement, or are planning an elopement in a destination that you're unfamiliar with, you might also consider hiring a planner who specializes in elopements to help you with the logistics.
Plan the Ceremony: Design the ceremony to reflect your personal style and preferences. Decide on the vows, readings, and any special rituals or traditions you want to include. If you're not hiring an officiant, research the legalities of self-officiating or explore options like hiring a local officiant at your destination.
Accomodation and Travel: Arrange accommodation for you and your partner, as well as any guests attending the elopement. If you're traveling to a different city or country, research transportation options and plan your travel arrangements accordingly.
Document your day: Hire a professional photographer and/or videographer to capture the special moments of your elopement. As a wedding photographer, I can not in good conscious advise you to skip this step! It's so important to have your special moment documented, whether it's large and grand or intimate and just the two of you.
Celebrate after your elopement: Plan a way to celebrate your marriage after the elopement. It could be a small dinner with close family and friends, a casual gathering, or even a reception when you return home.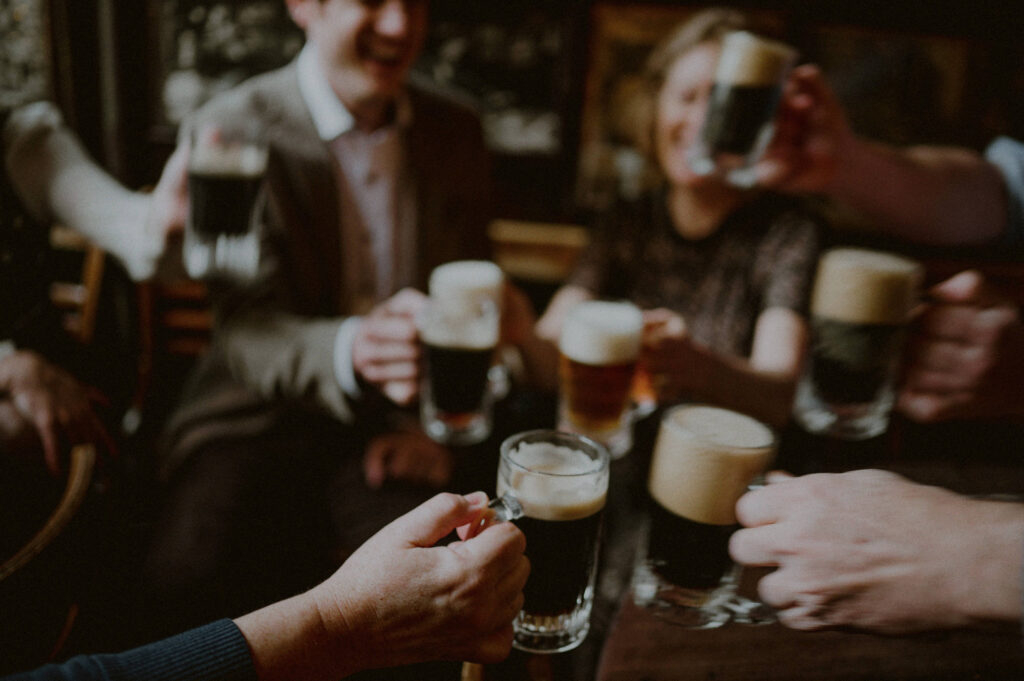 How to make an elopement special
Because elopements are so intimate and tailor-made to the two of you, without the added opinions of family, friends or others to influence your decisions, the possibilities of designing your perfect elopement are endless. Bringing in special elements from your family members or family histories, are a great way to make you feel like your celebrating with family alongside you. Including traditions that are important to you and your family's history, that you'd like to pass along, are also a great idea.
Choosing a meaningful location for your elopement backdrop is really the best way you can make your elopement special. Perhaps it ties to your family's history, or maybe it was a place you visited when you first started dating, or a destination you've always wanted to visit together – these are all great ways to incorporate a meaningful location for your elopement.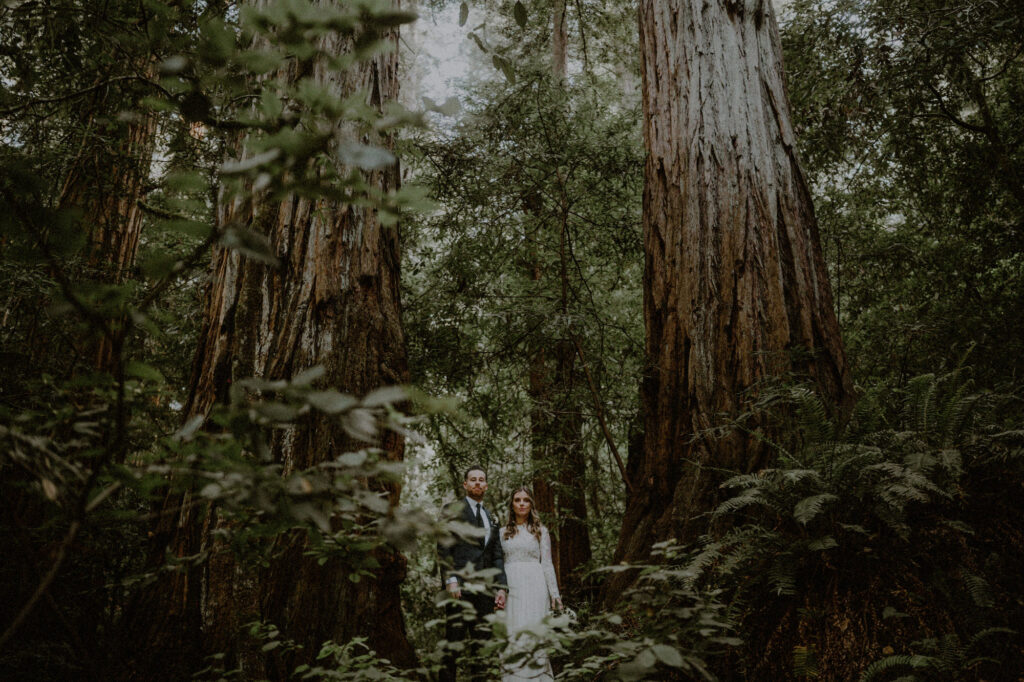 Since elopements are so private, writing your own vows, and incorporating meaningful and thoughtful words into your vows to each other will make your ceremony all the more memorable. Don't be afraid to let those tears fall and enjoy that moment together as you profess your love to each other just one in front of the other.
Throughout the day you can also plan small surprises for each other. Enjoy the day to the fullest since it'll be just the two of you. Try to squeeze in extra time together, a few extra moments for cuddling in bed, taking a morning walk, getting ready together, giving each other gifts or cards.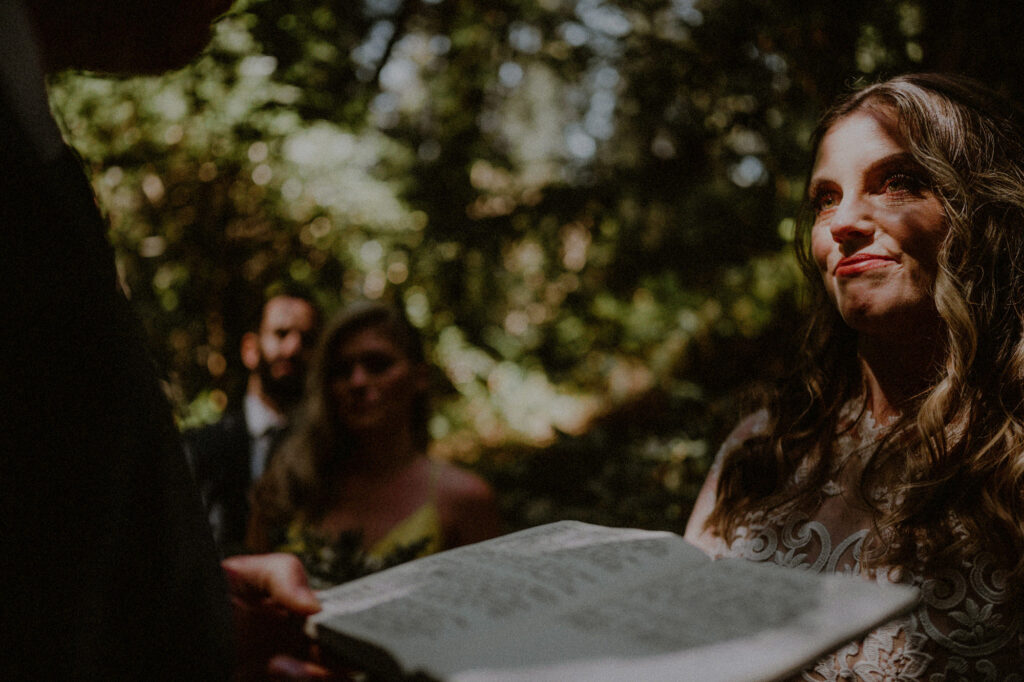 Elopement Ceremony Ideas
A destination elopement in a place that holds meaning or that you've always wanted to travel to. You can choose any place in the world – literally!
An Adventure Elopement could be the answer for many adventurous couples who like the thrill of trying new things. For example, it could be exchanging vows while skydiving, on a scenic hike, or during a hot air balloon ride. Or you could plan an elopement ceremony on the top of a scenic mountain and camp out overnight to watch the sunset together.
A Sunrise or Sunset Elopement Ceremony sounds so romantic, and is a great way to capture the beauty of nature surrounding you as you say your vows. Consider even doing this at a special isolated place where the beauty of the sunset/sunrise will be prevalent, such as a secluded beach, or a mountain-top, or an open field.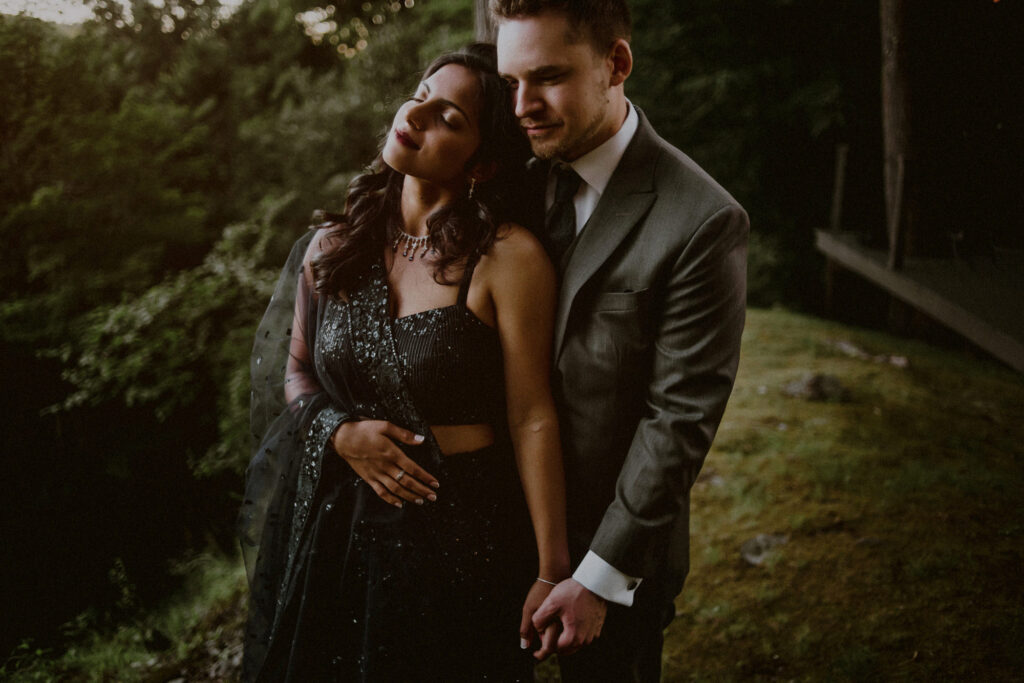 Elopement Dress Ideas
When it comes to elopement dresses, the options are endless, and you have the freedom to choose a style that best suits your personal taste and the overall vibe of your elopement. For dress ideas, Pinterest and Instagram or simply the pages of your favorite magazine can be a great place to start and gather inspiration. Take into account the location, climate, and your personal style to find the perfect dress that reflects your unique love story. Here are some elopement dress ideas to inspire you.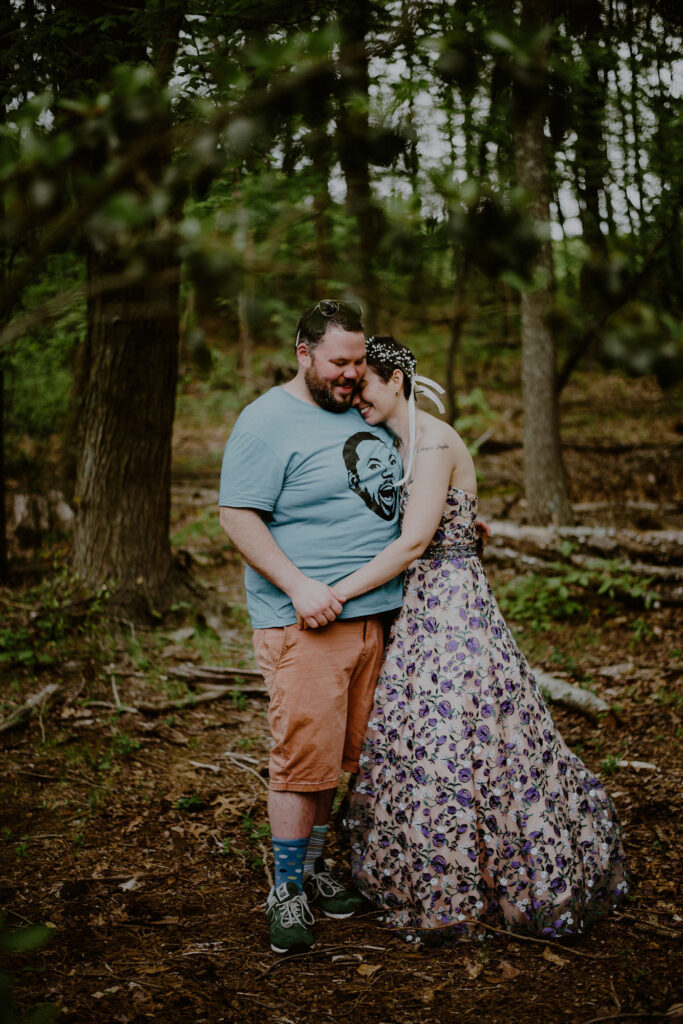 Bohemian Chic: Opt for a flowing, bohemian-style dress with lace details, delicate embroidery, or fringe accents. This style is perfect for elopements in natural settings like beaches, forests, or meadows.
Simple and Elegant: Choose a minimalist, sleek, and understated dress that exudes timeless elegance. A simple silk slip dress, a sheath gown, or a tailored jumpsuit can be sophisticated choices for an intimate elopement ceremony.
Romantic and Whimsical: Embrace romance with a dreamy dress featuring layers of tulle, ethereal silhouettes, or delicate floral appliqués. Look for soft colors like blush, champagne, or pale blue to enhance the romantic atmosphere.
Vintage-inspired: Go for a retro look with a vintage-inspired dress. Consider a tea-length dress with a full skirt, lace sleeves, or intricate beading. Vintage lace or silk dresses from different eras can add a touch of nostalgia and charm.
Non-Traditional Colors: Explore dresses in non-traditional wedding colors such as soft pastels, blush, or even bold shades like red or black. Choose a color that resonates with your personal style and complements the overall theme of your elopement.
Two-piece Sets: Consider a stylish two-piece ensemble, such as a lace crop top paired with a flowing skirt or high-waisted pants. This modern and trendy option allows for versatility and can be worn beyond the elopement day. Also for those not comfortable with a dress, a suit, or pant-set is a great option that can be easily dressed up for the occasion.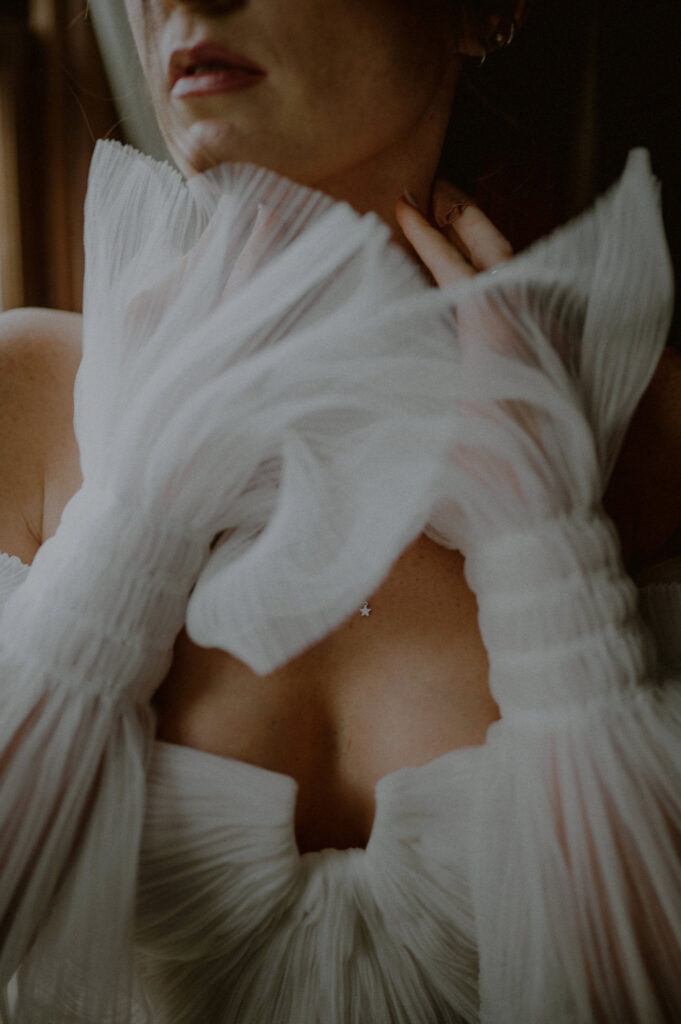 Short and Playful: If you're planning a casual elopement or a destination wedding in a warm climate, a short dress or a tea-length gown can be fun and playful. Look for lightweight fabrics, floral patterns, or lace accents for a whimsical touch.
Modern and Edgy: For a contemporary and fashion-forward look, explore modern designs with unique silhouettes, asymmetrical details, or unconventional fabrics. Opt for clean lines, architectural shapes, or dramatic cutouts to make a statement.
Sustainable and Ethical Choices: Consider eco-friendly and sustainable options, such as dresses made from organic fabrics or recycled materials. Choose a dress from a designer or brand that aligns with your values and promotes ethical practices.
Customized Design: If you have a specific vision in mind, consider working with a dress designer or a skilled tailor to create a custom gown. This allows you to have a one-of-a-kind dress that perfectly matches your style and personality. And what better time to have a customized dress design than for your tailor-designed elopement.
Unique Elopement Ideas
Elopements can be a fun place to get creative with your wedding planning ideas! Here are a few ideas to get your motor running on some unique elopement possibilities:
Plan a Surprise Elopement for your partner
Choose a Themed Elopement that represents your interests (maybe you're a Lord of the Rings fan, or a Disney fan, and want to create a back drop that reflects this)
Underwater Elopement – while this can be quite a challenging scenario – if you and your partner are avid scuba divers, why not!?
Road Trip Elopement – Embark on a road trip together and get to explore all the breathtaking spots and iconic landmarks that will be part of your memories as you say your vows to each other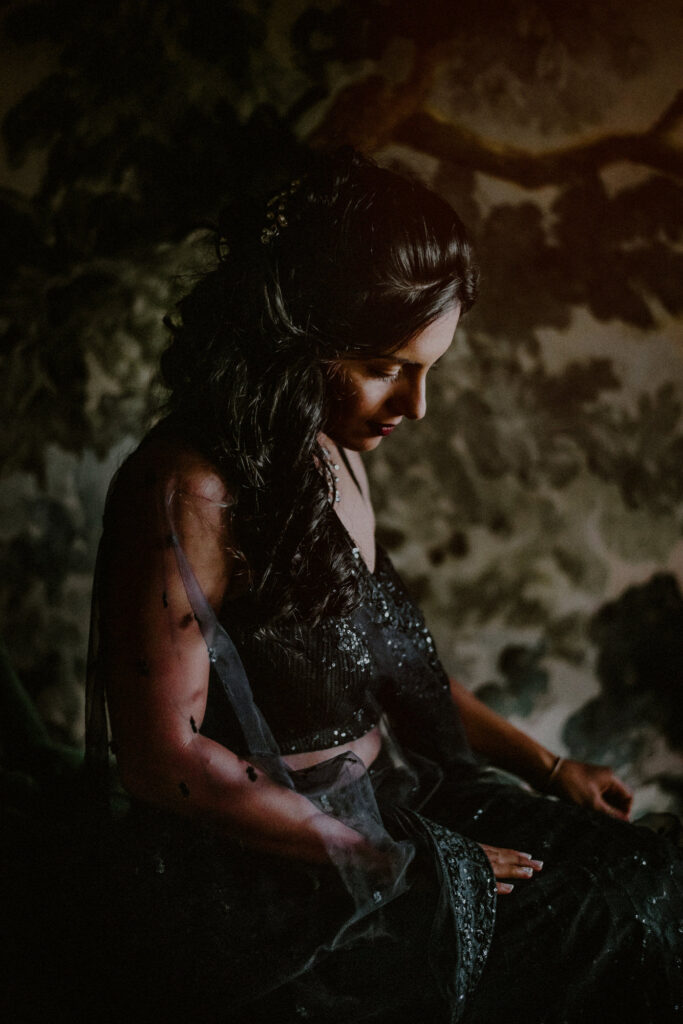 Cultural Fusion Elopement – if you are both from diverse cultures, why not embrace your cultures and bring them with you to celebrate your union – include such things as cultural attire, traditions, foods, etc. and make your own traditions together too!
Winter Wonderland Elopement – fan of the winter? Why not visit a snowy mountain top like Vermont or Colorado or the Alps, during the winter season, and say your vows surrounded by snow? Incorporate elements like a bonfire, hot cocoa, and winter-inspired decor.
Treehouse elopement – there are many exotic treehouse rentals where you can stay for the weekend and exchange your vows in. You might also check out some getaway campers or unique camping elopement experiences if nature is your thing too!
Helicopter Elopement or Hot Air Balloon Elopement – there are a lot of planned helicopter rides or hot air balloon rides atop your favorite cities, pull out your vows, bring an officiant and a photographer, and make it official while you're up there!
Intimate Elopements in the Poconos
For inspiration on nature-filled elopements in the mountains, where you can relax and be surrounded by the beauty and quiet of nature, check out this Pennsylvania Poconos Elopement at Promise Ridge, a venue that specializes in intimate elopements on a private residence.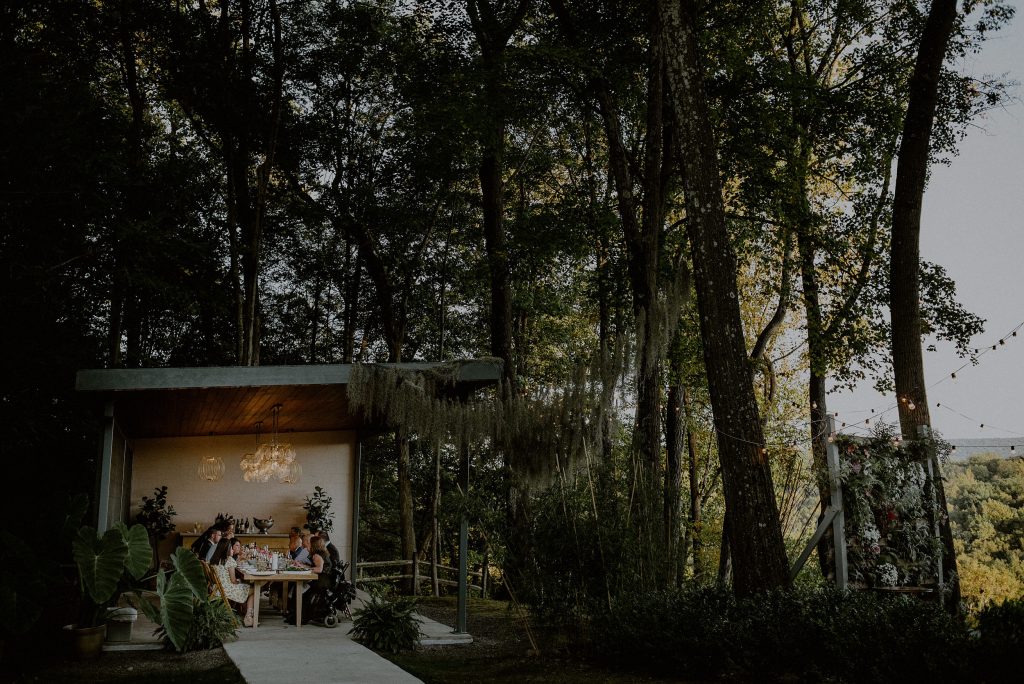 City Hall Elopements in NYC
For the city-dwellers, having a City Hall elopement may not only be the practical option, but also a meaningful one, if it's a city where you met or have spent a good amount of time in together. The city is your playground, and after the actual city hall ceremony (which tends to be pretty quick and easy!), you can decide how to spend the rest of your day celebrating and taking pictures to commemorate it! Just like Linden and Michelle, two NYC actors who married in City hall for the practicality of the location, but also enjoyed exploring their favorite parts of NYC afterwards, and ended with a cocktail and dinner at the Standard Hotel in the Meatpacking District of NYC.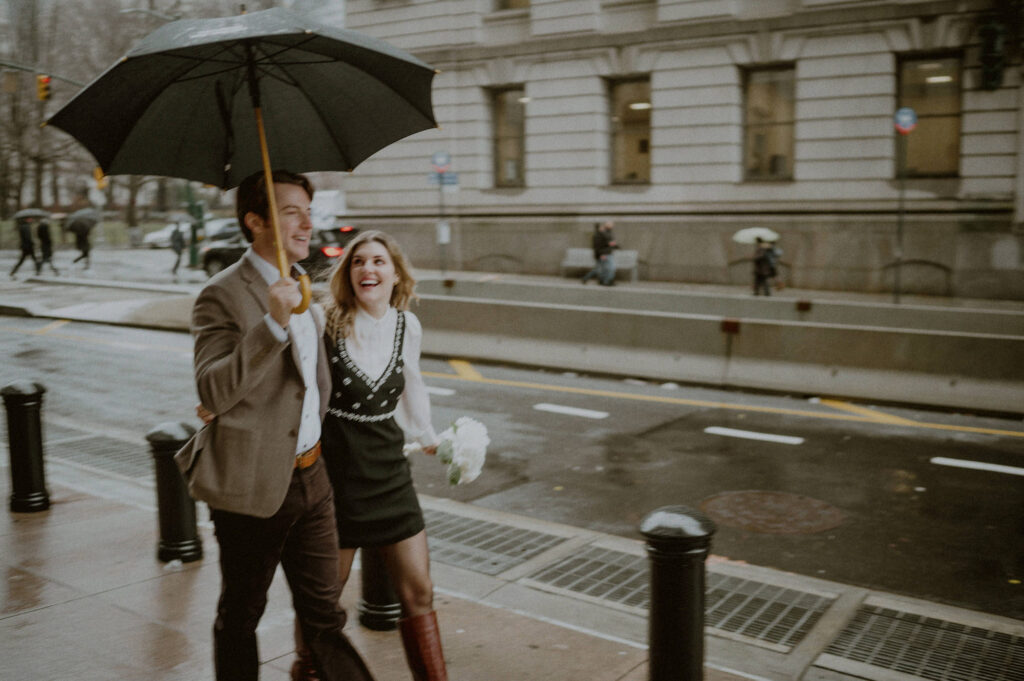 Destination Elopements
While a destination elopement can be a bit more involved to plan, logistically, it can prove to be all the more meaningful and worth the effort, once it's done and you have the memories to prove it. Not many couples get to say they got married in an exotic destination, and what better excuse than "it's just the two of us!" There are many locations that can be special to a couple, or perhaps just an overall romantic destination for an elopement, such as Paris, or Venice, or the Canary Islands, or the middle of the Redwoods Forest. You choose your own adventure – just like Tessa and Curt did when they decided to ditch their New Year's Eve wedding in Philadelphia and traded it for a more intimate elopement in Paris.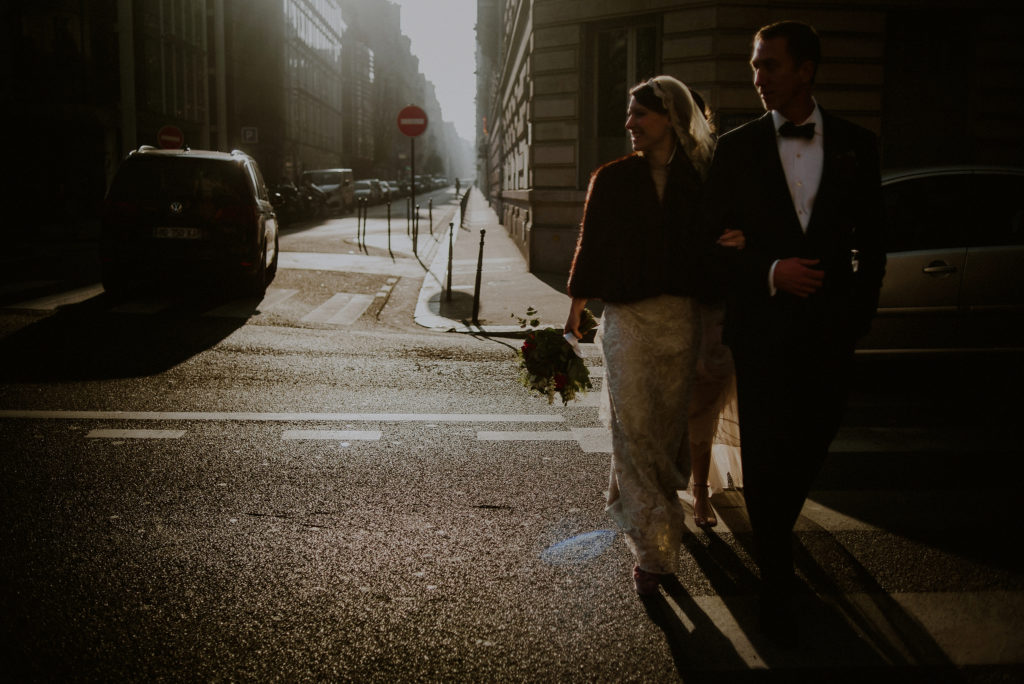 Looking for more Inspiration for planning your elopement?
Read More:
Don't forget to bring a Photographer along for this very special ride! CONTACT ME TODAY for an elopement photography quote and I'd be happy to help you plan the elopement of your dreams and document it!