Designed in the mid-1920s by renowned American architect John Russell Pope, The Castle at Skylands Manor is a beautiful Tudor Revival Mansion designed to appear centuries old. It is located inside the NJ Botanical Gardens and ran independently by Frungillo Hospitality Group.
New Jersey Botanical Gardens, part of Ringwood State Park, has twelve beautiful gardens, making it one of my favorite wedding venues in NJ.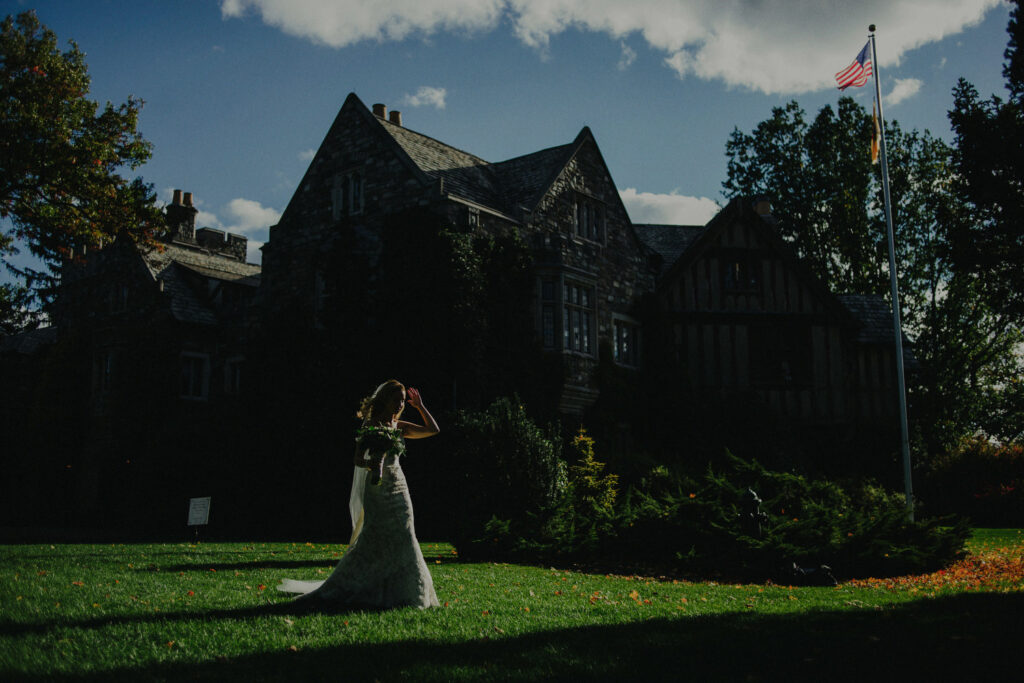 One of the main qualities couples look for in a venue is how it looks aesthetically and the options for taking wedding portraits, both indoors and outdoors. What I love about Skylands Manor is that not only does it have a beautiful property, and that also extends out to the grounds of the New Jersey Botanical Gardens, which in and of itself is amazing to explore, but it also has a lot of amazing spots indoors that provide a moody vintage vibe that is super unique to photos. So even if it rains on your wedding day, you are covered for amazing photos both inside and out! In fact, one of my favorite spots to photograph at the manor is the winding staircase in the back. It's one of the most unique secret spots in the venue! Shhh!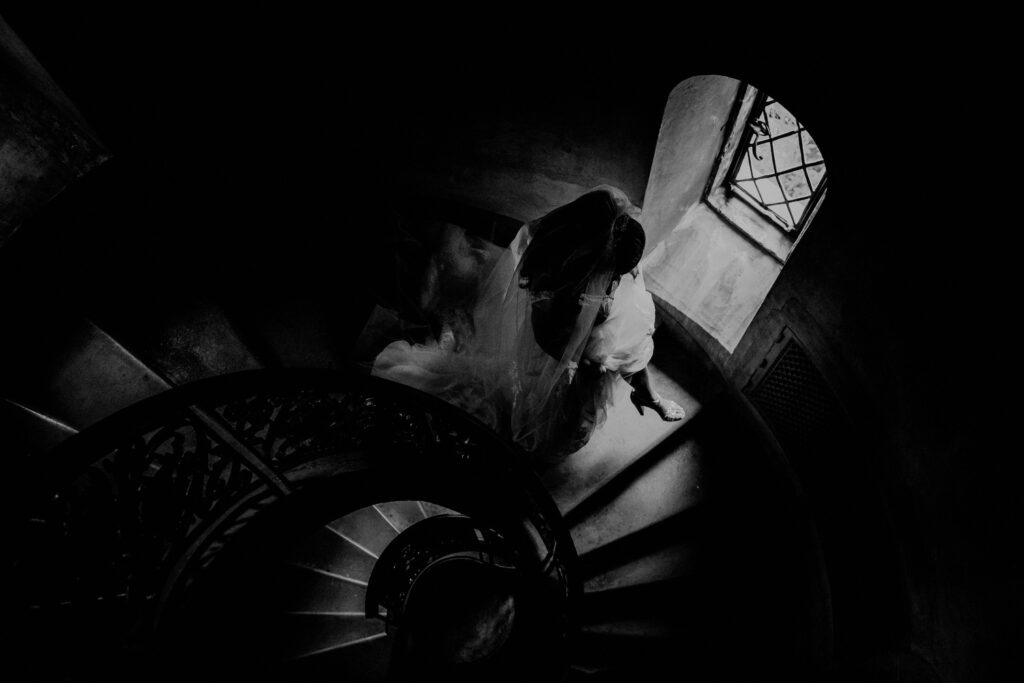 Also, speaking of rain locations, the venue itself is equipped with an intimate indoor ballroom for those who like indoor wedding receptions, as well as an outdoor tented reception space in the back of the castle, which overlooks the beautiful patio and sunset in the evening. There is also a gorgeous outdoor ceremony space that will make any bride and groom swoon! Again, rain – no problem – the indoors of the manor is well equipped for indoor events, from the main ballroom to the various rooms in which it hosts its cocktail hour.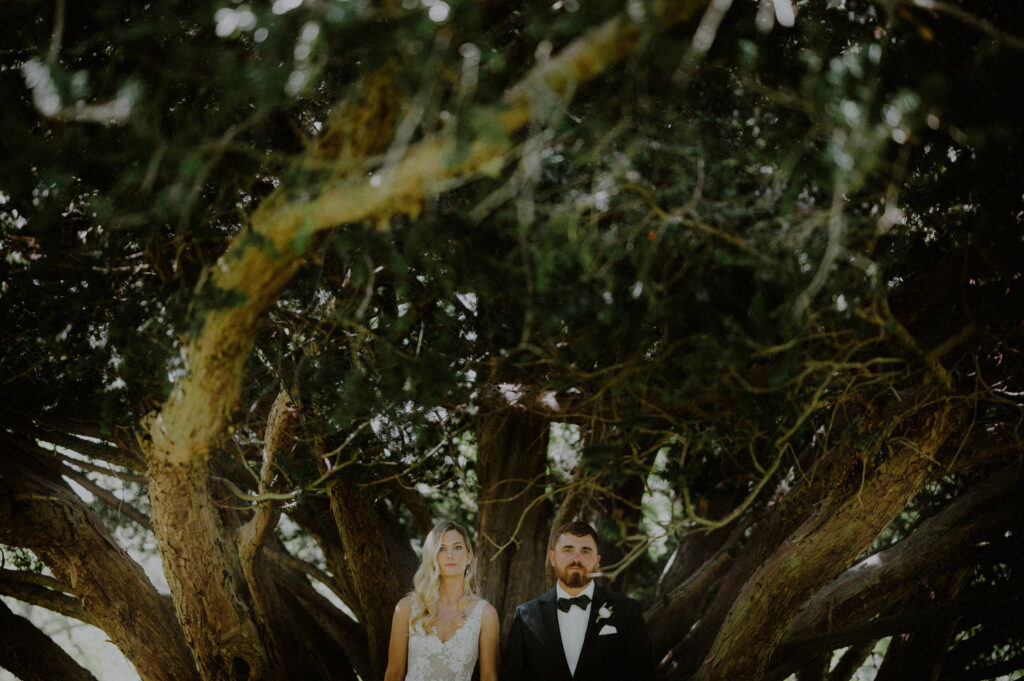 The manor itself is also equipped with several bedrooms for bridal party and family to be able to stay overnight which is great so that no one has to drive home after a night of partying! There are several nearby hotels as well, and I'd definitely recommend a party bus or arranging for transportation for guests who might not be staying at the venue, as the parking lot is a bit further away from the manor.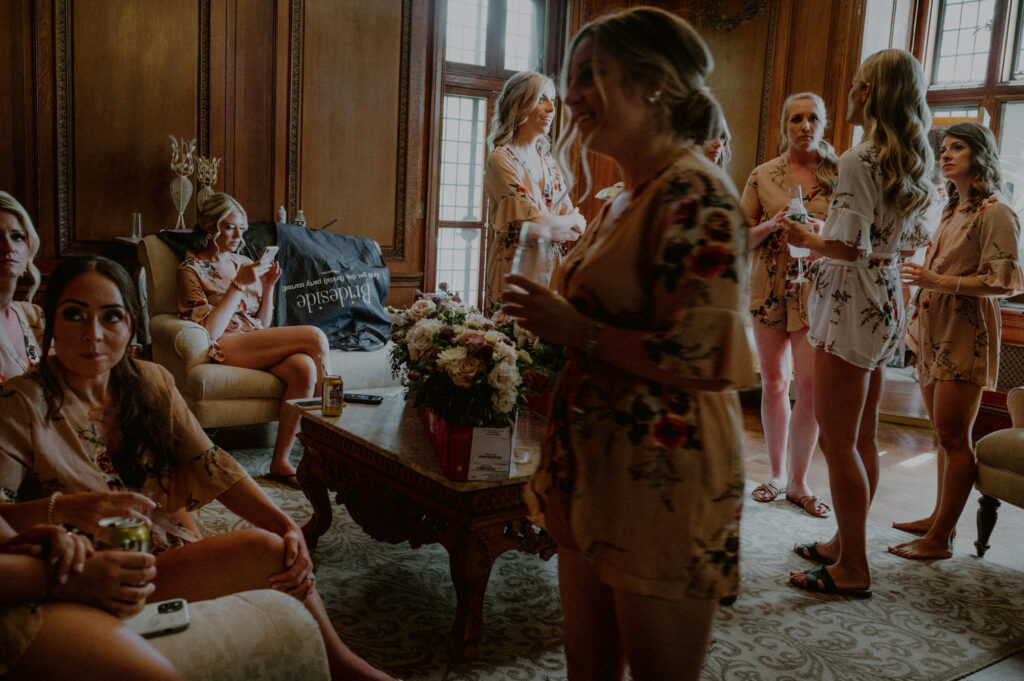 Getting ready at the Skylands is a breeze, and the bridal room that is provided for this by the manor is very spacious and well-lit – great for photos and lounging around with your wedding party. There is also a separate bedroom where you can get dressed more privately, equipped with a vintage-looking boudoir table and mirror for touch-ups, and even do a big wedding dress reveal with your bridal party after you are dressed in the adjacent room.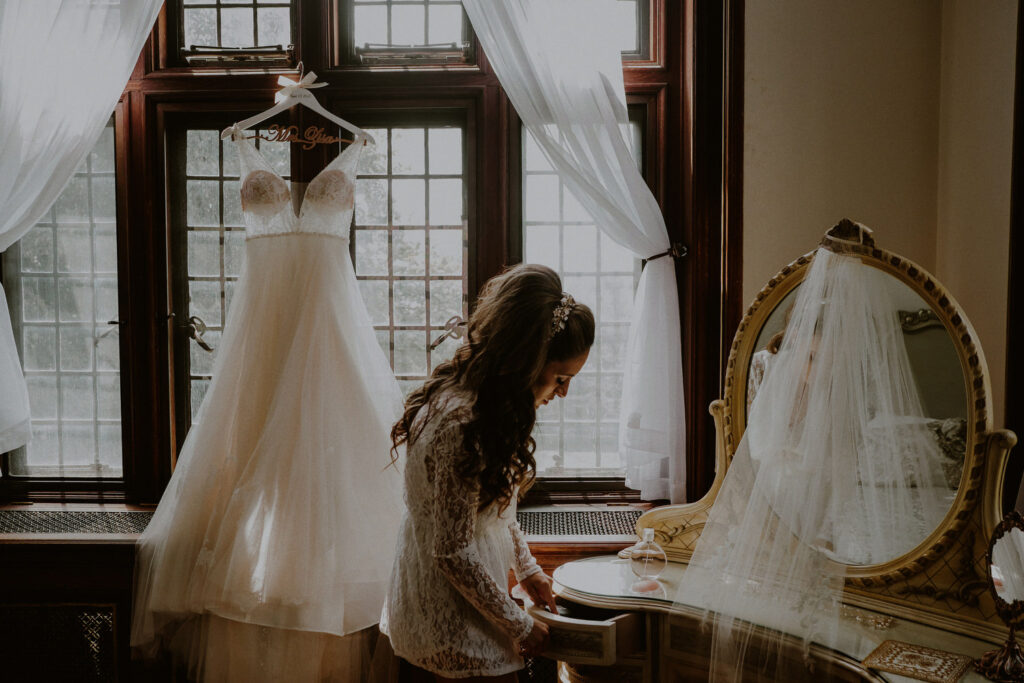 Food options are wonderful at this venue, since it's owned by Frungillo Caterers, and they are experts in the food industry. Definitely go all in for the cocktail hour – it's the best part!
If you're having a summer wedding, I would recommend a sunset portrait session, because the sun is just absolutely beautiful when it sets – so it's worth stepping out of your cocktail hour for a few minutes for these once-in-a-lifetime photos!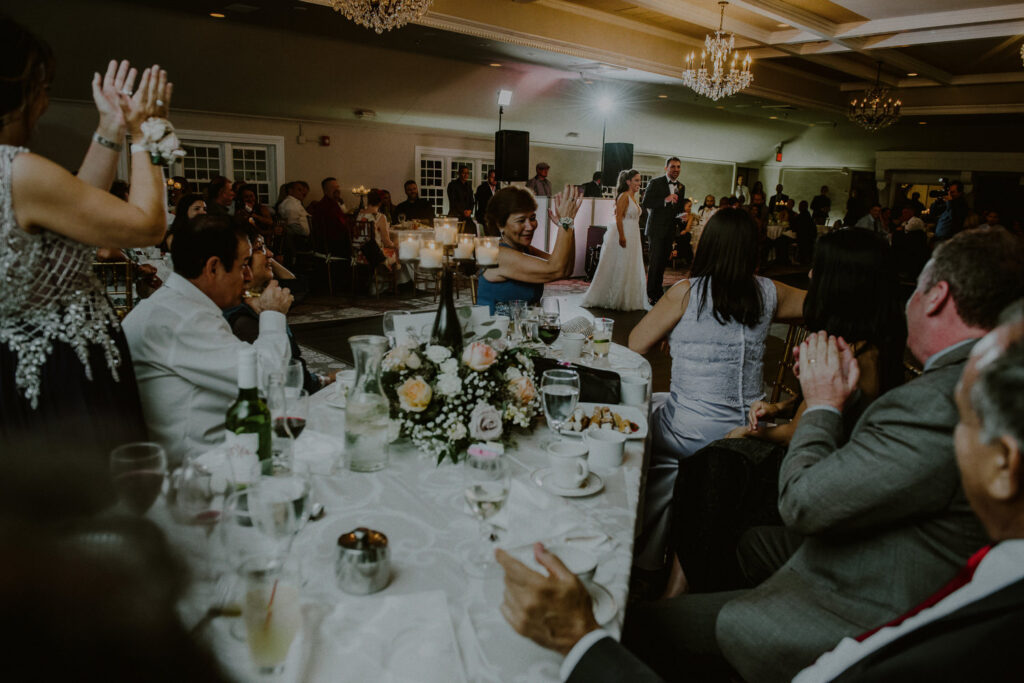 Finally, take it from a wedding photographer, and book yourself extra time for portraits and photos around the venue and on the grounds – it takes a while to get from one point to another, and you'll definitely want to explore all that this beautiful area has to offer!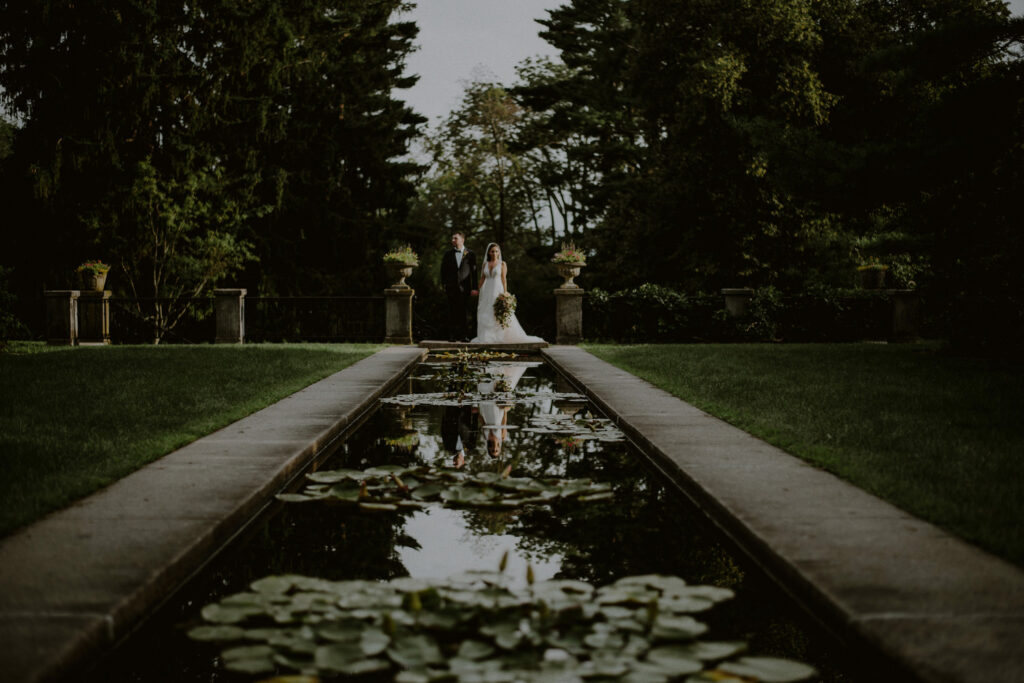 Also, don't forget to enjoy coming back on your anniversary! Several of my past couples have enjoyed staying overnight at the manor, or going for a stroll and a picnic on the public park grounds. I love that this venue is not just a wedding venue, but also a public park that many get to enjoy year round for different occasions.
If you're looking for a unique wedding venue in New Jersey that has all the amenities needed for a wedding, plus more, you'll definitely want to have the NJ Botanical Gardens and Skylands Manor on your list to go visit!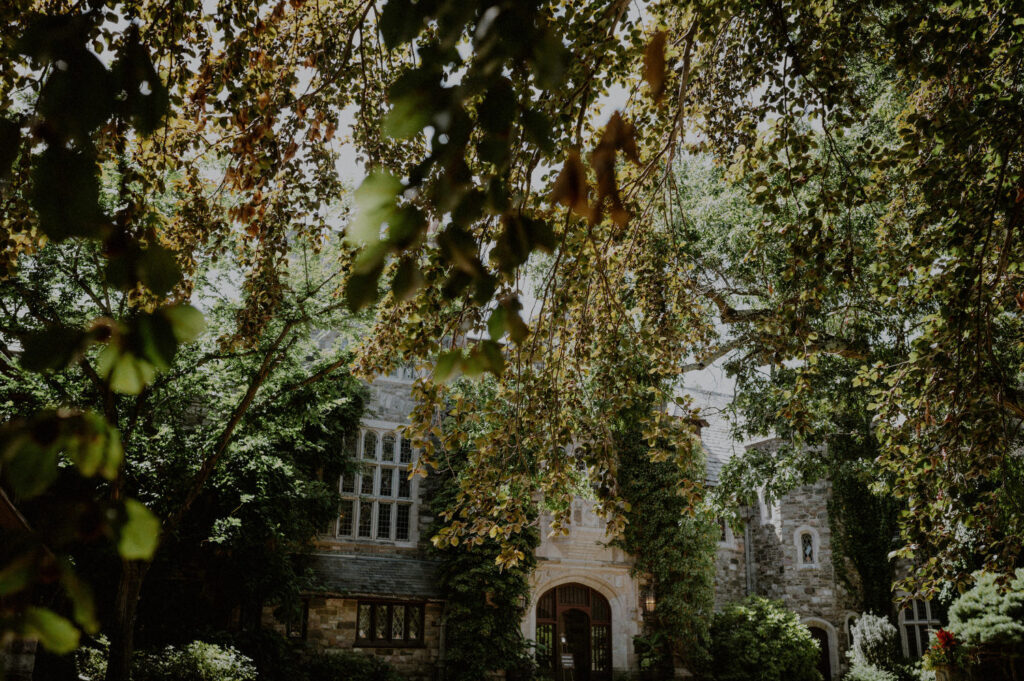 Weddings at the NJ Botanical Gardens
If you'd like to see a few full weddings that I've photographed at the Skylands Manor and NJ Botanical Gardens, check out some of the blog posts below to learn how your full wedding day might look:
John & Mili's NJ Botanical Gardens Wedding
Tori & David's Skylands Manor Wedding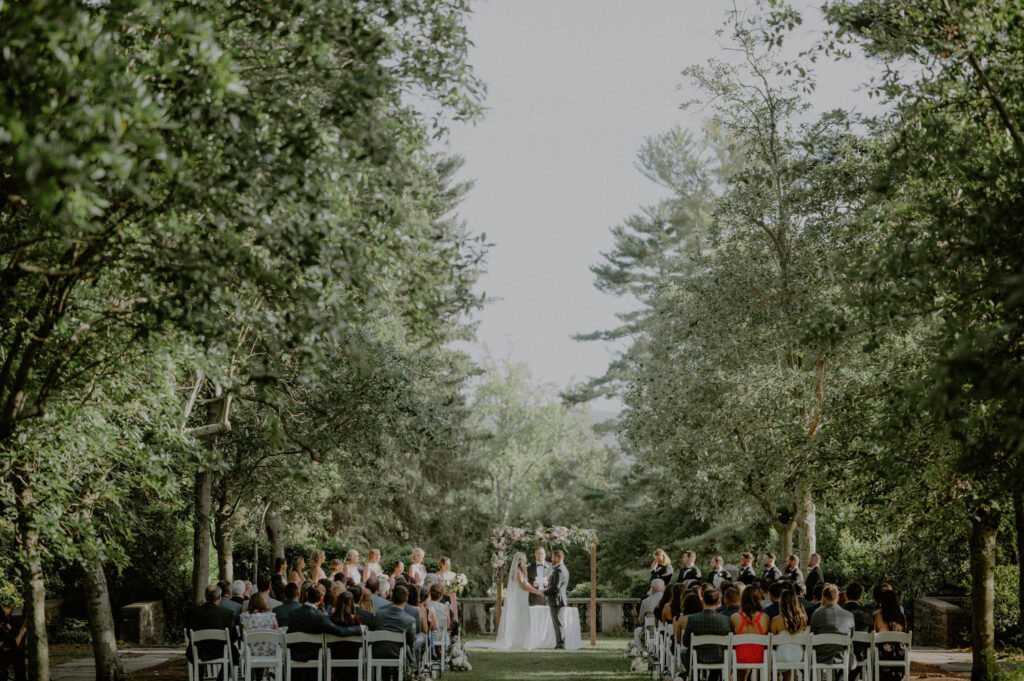 NJ WEDDING PLANNING GUIDE