Weddings at The Mansion at Natirar
Built in 1912, the 5000 square foot Mansion at Natirar was a private estate, mainly used as a country escape home from the bustling city life. The property sprawls over a vast 500 acres of land, and has had its share of rich history, from becoming a refuge center for women recovering from illness, to the King of Morocco's estate for his son attending Princeton University. In 2003, it sold to Somerset County, and it is currently privately owned. The property is currently undergoing several renovations and has big plans to expand into more than just a wedding venue and farm-to-table restaurant, but a private country club, private residences, a luxury resort hotel and spa, as well as a culinary school adjacent to 90 Acres Restaurant.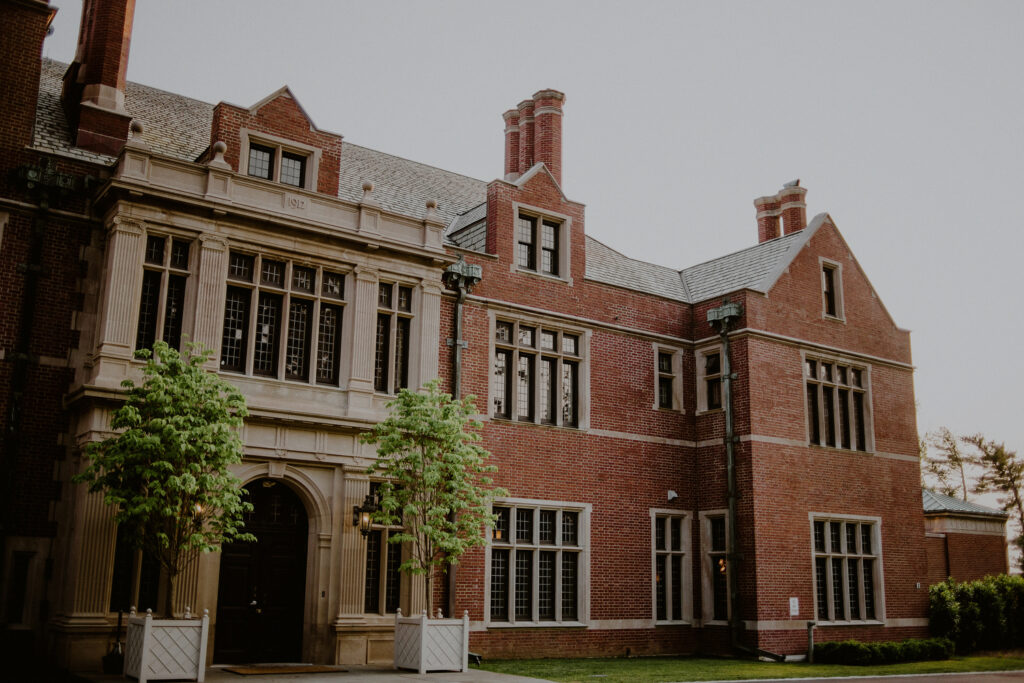 Weddings at the Mansion at Natirar are traditional and rustic yet modern and luxurious. A sprawling, elegant countryside provides a unique wedding venue, whether you're from the area or looking for a NJ wedding venue close to NYC, at just 40 miles away and within walking distance to the Peapack-Gladstone train station. The Mansion at Natirar is a perfect space for a mid-large wedding, with the ballroom accommodating up to 225 guests.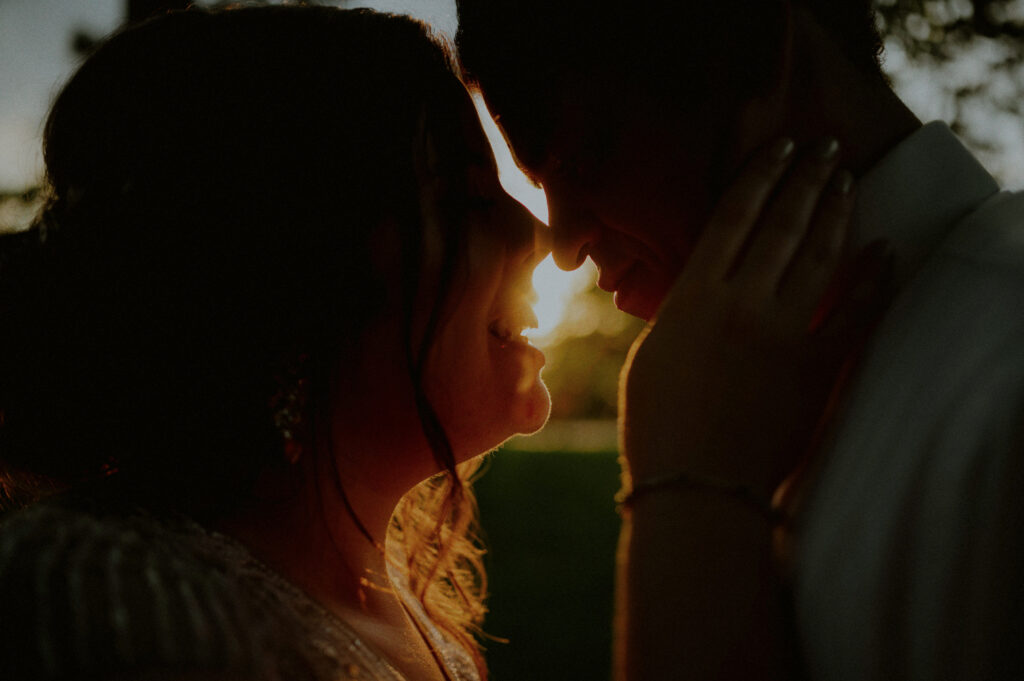 Ninety Acres at Natirar
Ninety Acres at Natirar has become well-renowned among New Jersey and New York visitors for it's exquisite farm-to-table style cuisine. The 12-acre sustainable farm is a unique feature that sets Natirar apart from other culinary destinations, directly providing the seasonal ingredients for the restaurant. Sustainably growing, harvesting, preparing, and enjoying food on-site are the values that really make people enjoy dining at Natirar. Ninety Acres is a wonderful destination for a date or anniversary, or even a pre-wedding rehearsal dinner, if your wedding is taking place at the mansion, however the restaurant can also be bought out for a more intimate restaurant wedding as well. There is a second floor suite above the restaurant where brides use to get their wedding dress on, and can act as a bridal suite on site.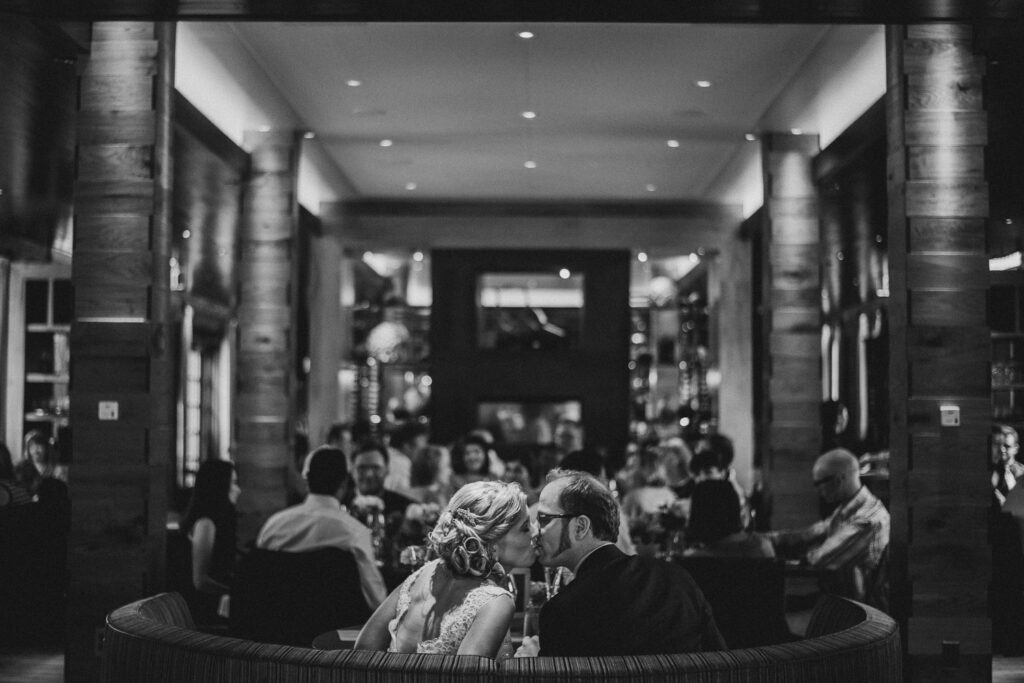 Ninety Acres Cuisine
Ninety Acres has some of the best cuisine in New Jersey. Its farm-to-table style dining is unique for a wedding venue in New Jersey. For those who prioritize a culinary experience for their wedding guests, Ninety Acres will provide exceptional cuisine for your wedding. Whether you are marrying at the mansion, at the cellar, on in the restaurant, the on-site catering options will be top-notch and always seasonal.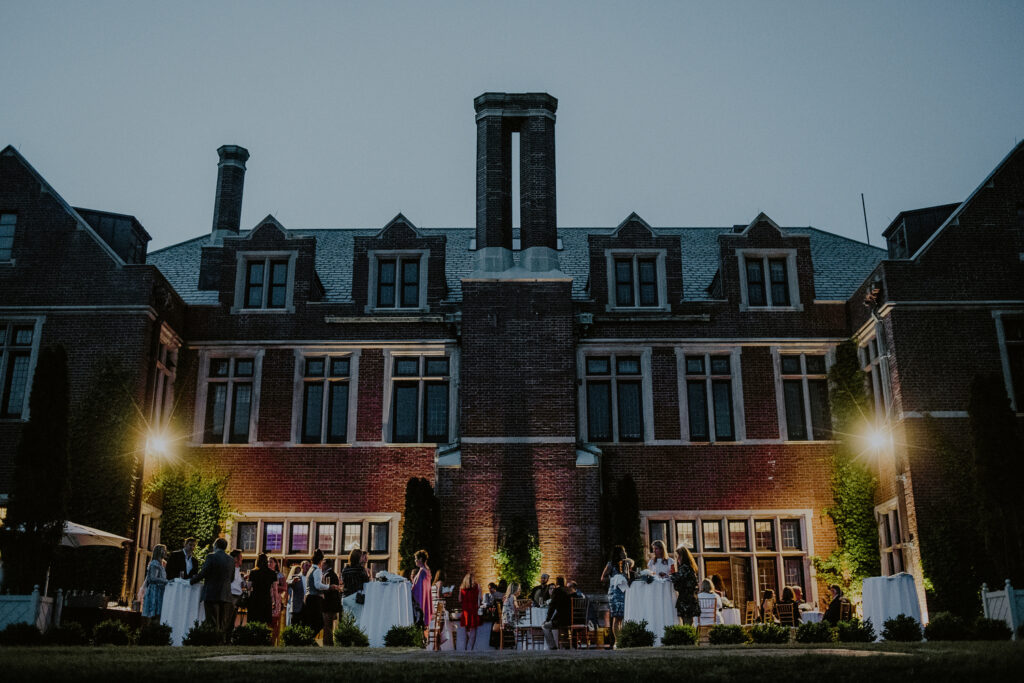 Natirar Park Wedding Portraits
The Mansion has an exquisite view overlooking Natirar Park, where many locals like to enjoy quiet walks, picnics, and hikes. While it's a popular spot for locals, you'll never find it completely crowded like many other parks, because of it's spread-out nature, which is quite nice because you still feel a sense of privacy. There are many locations to take your wedding portraits both at the top of the mountain near the mansion, as well as at the bottom, near the park. From open fields, to towering trees, hidden creeks, intimate forests, hiking trails, to rustic barn structures, the possibilities for outdoor wedding photos at Natirar Park abound. Even if it rains, the indoor locations on site, such as the mansion (if your wedding is taking place there) or the restaurant, and the wine cellar, will give you plenty of opportunities to hide from the rain to take your wedding portraits indoors.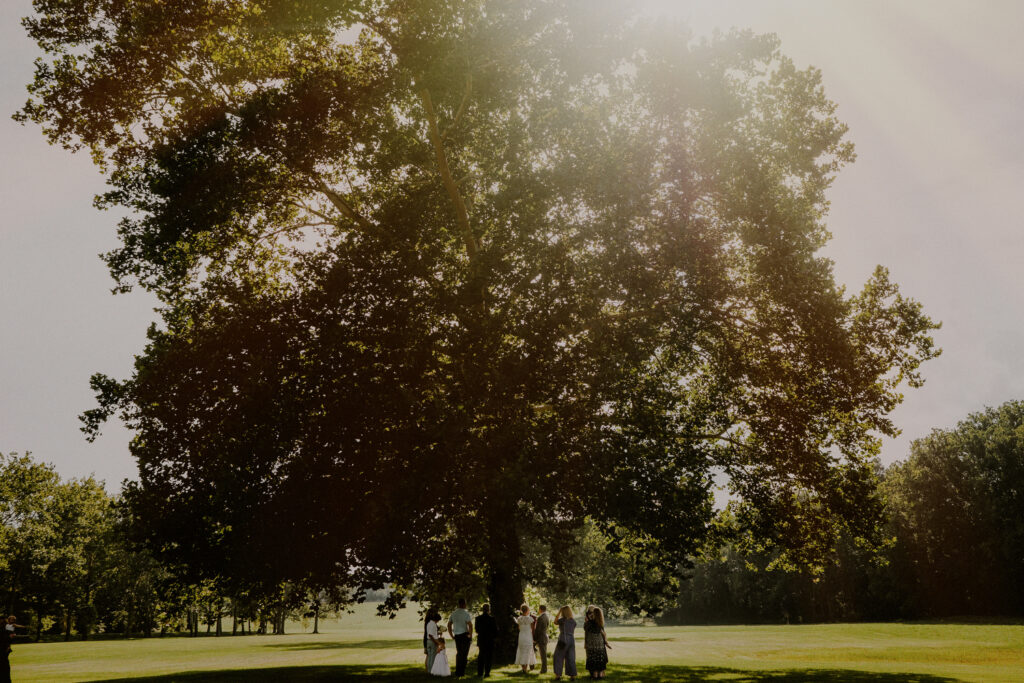 Getting Ready at The Mansion at Natirar
Getting ready at the Mansion at Natirar is like getting ready at a luxurious 19th-century French estate. The facilities on the grounds are absolute perfection, and for photos, they exude elegance and grace as you slip into your wedding dress. On site, the mansion has several rooms where you can choose to get ready and accommodations for your guests.
There is also a 2nd floor bridal suite in the restaurant at 90 Acres, for those getting married in the restaurant or wine cellar building.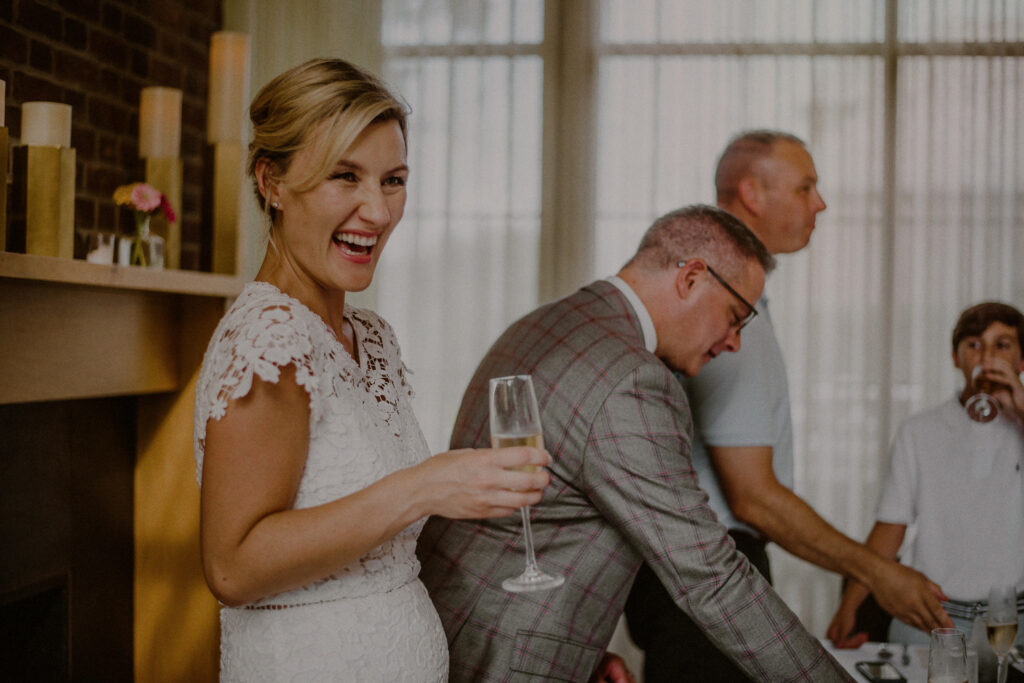 Outdoor Ceremony at The Mansion at Natirar
One of the best qualities of the outdoor ceremony at the Mansion at Natirar is the breathtaking view of the park below the mansion. From above, you can see the entirety of the park, as if on a cliff, and be surrounded by nature. This is one of the selling points of this beautiful mansion's outdoor space! Even if it rains, the indoor spaces for a wedding ceremony at Natirar are plentiful, and you will not be disappointed.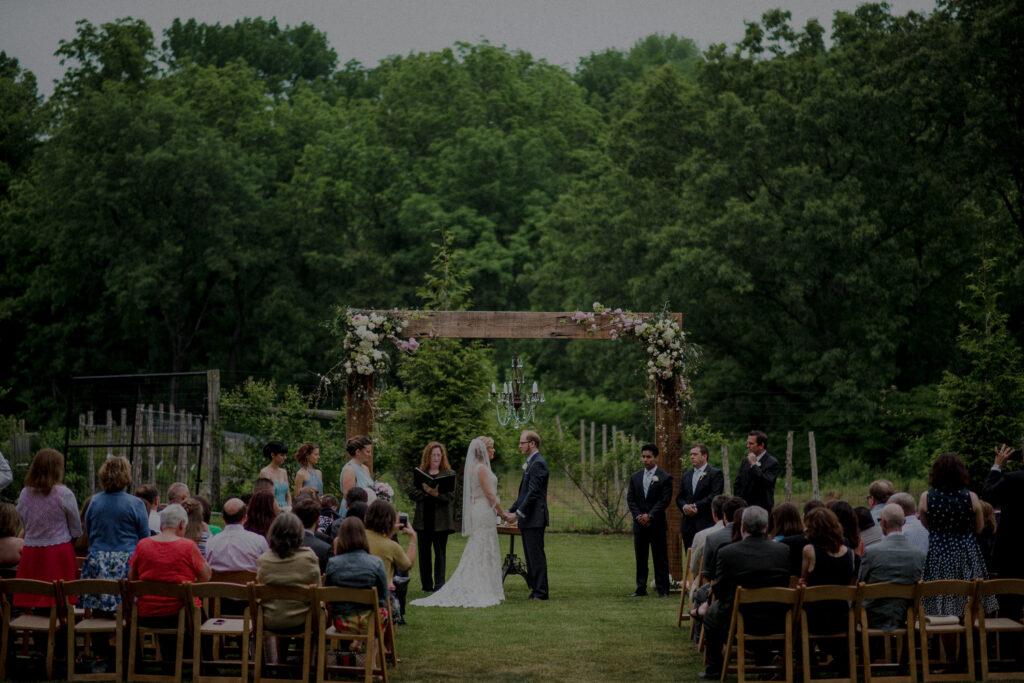 Intimate Wedding Celebrations at 90 Acres Wine Cellar
For couples wanting the same elegance as the Mansion at Natirar, but with a smaller guest list, 90 Acres offers a much more intimate wedding space perfect for small wedding celebrations. With an outdoor ceremony space right on site next to the cellar, overlooking the farm that provides the nourishment for the meal, and a patio that can be covered or open for cocktail hour, the intimate scene has just enough space for mingling and a little bit of dancing. Indoors, adjacent to the patio, is the Wine Cellar, which holds a smaller area for about 40 people to dine in elegance and coziness, perfect for a smaller wedding celebration or a rehearsal dinner.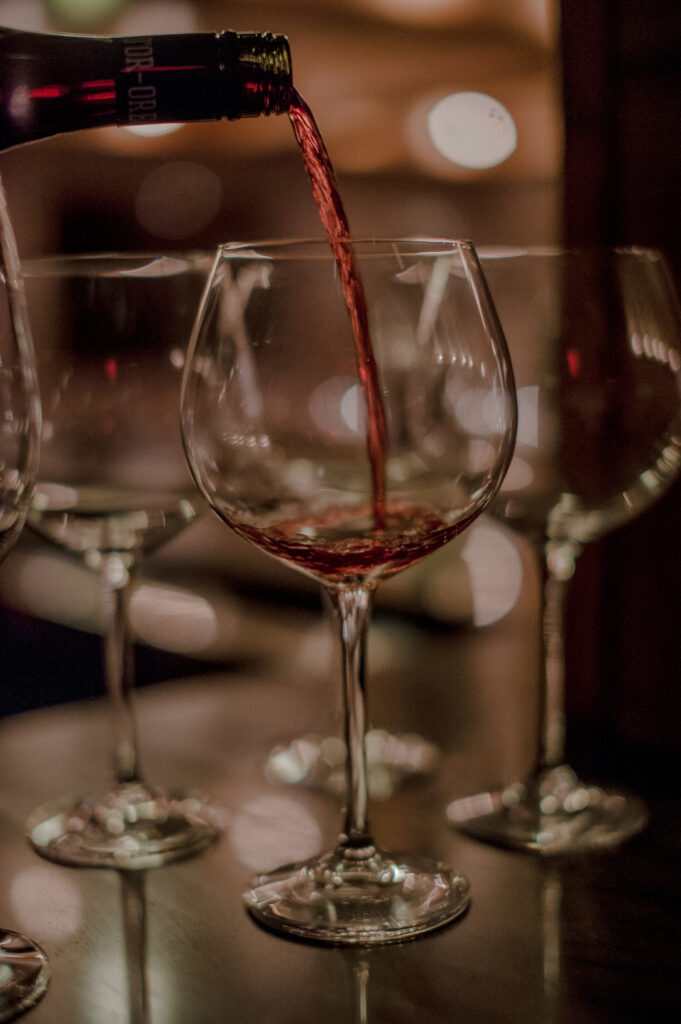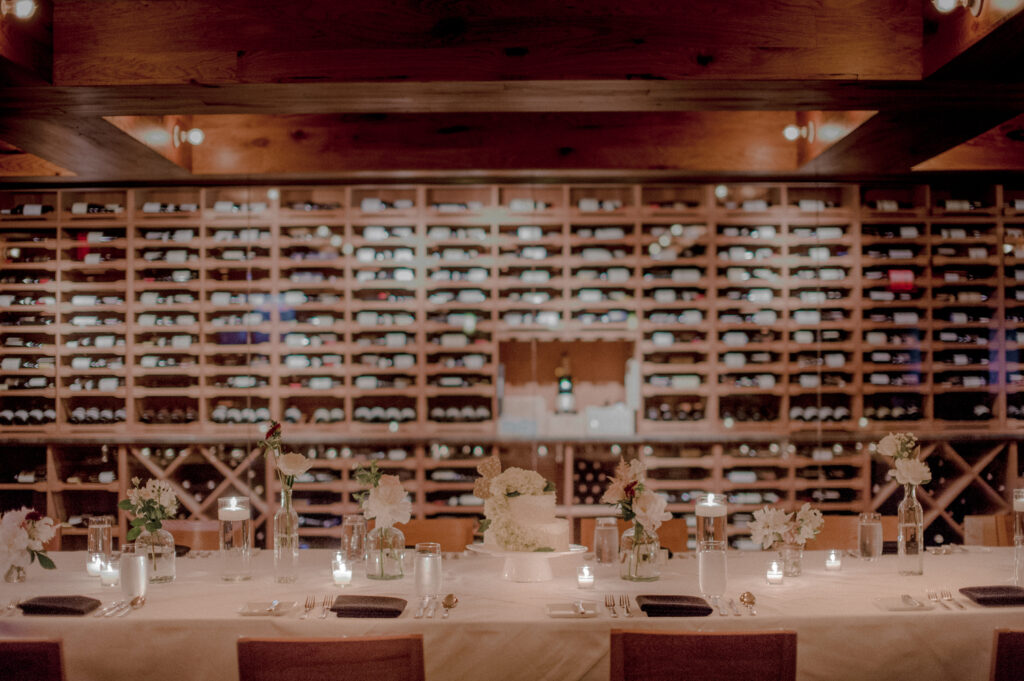 Elopements and Proposals at Natirar Park
Because of its vast openness and private nature, set in the tranquility of Somerset County, many couples like to have smaller elopement-style ceremonies at the park or perhaps plan a surprise proposal as well. Because the park offers such a variety of locations, you can choose what type of scene you'd like your ceremony or proposal set against and even go for a stroll and take some portraits on site after. Many times I've seen my couples go right up to the restaurant where their families and friends await them with dinner reservations at 90 Acres or perhaps even a private room reservation for a larger dining group to celebrate.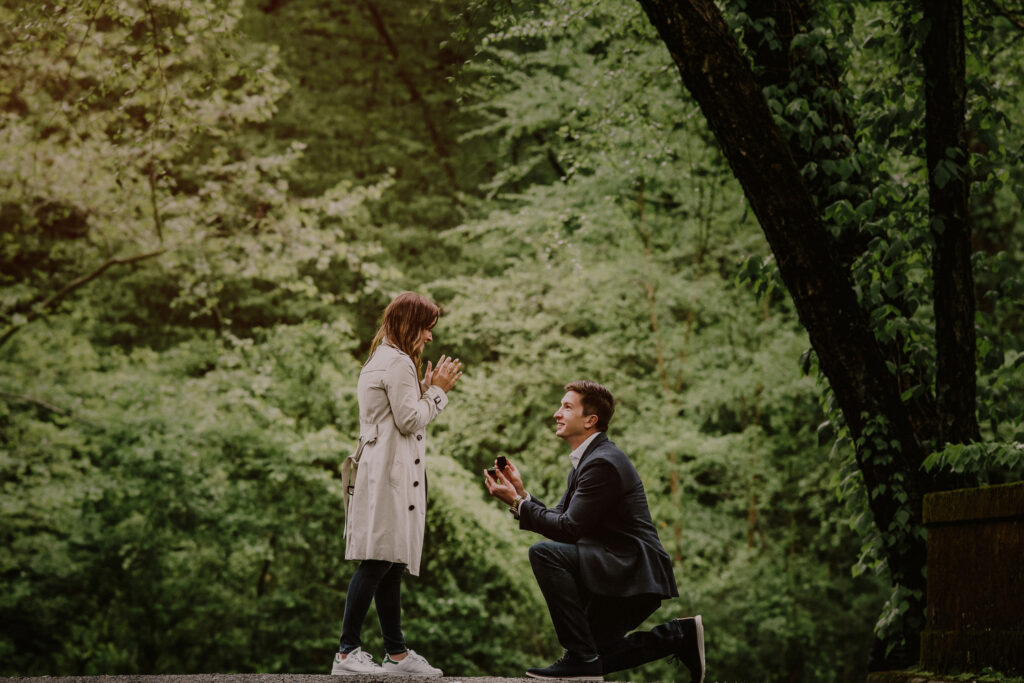 For wedding photos from real weddings at Natirar, check out Dan & Denise Wedding, Kasia & Michael Intimate Natirar Wedding, and Jenn and Matt 90 Acres Wedding.
For more beautiful venues or photo locations in New Jersey, check out my other posts: