First of all, a wedding at Rat's Restaurant… let's get the name off our chest, because it took me a while to get over a restaurant being named "Rats" (for obvious reasons! 🤣), and it's an absolutely unique and amazing wedding venue! Rat's is the on-site restaurant located right inside of the gorgeous Grounds for Sculpture in Hamilton, NJ.
Bianca and Anthony's November wedding was the perfect mix of intimacy and art that they both appreciate. Bianca, is a micro-biologist and also an artist, merging the her two passions into bacterial and microbial art (yes that's a thing and I was amazed when I found out!). Anthony is a musician who also appreciates art and architecture. Bianca and Anthony's love for each other culminates into one tiny being, their chihuahua "Chewy". As a chihuahua-lover myself, this was definitely one way to get me hooked on them, so much so that we incorporated Chewy into their engagement session!
Needless to say, Grounds for Sculpture was the perfect venue for these two non-traditional lovers and artists, and I was all for it! Their "first look" location was a sculpture piece they chose particularly for it's peculiarity, called "Radiant Disc". It was a secluded spot amongst Rat's Woodlands that provided just the right amount of privacy for their intimate and emotional first look (cue the waterworks!) Their outdoor ceremony at the "Nine Muses" Installation was like being in the middle of a a painting, and as night fell, guests made their way through the gardens, and past the sculptures into the intimacy of Rats Restaurant, where dinner was served first, and then dancing in the adjacent pavilion. The weather was perfect throughout the day and evening, even for a November wedding, we got plenty of sunshine and warmth for our outdoor portraits.
Without a doubt, as a wedding photographer who's been through many of the typical wedding venues, Grounds for Sculpture is one of my favorite NJ venues as I'm constantly inspired by being surrounded by art and interesting light. Thank you for giving me that trust to create magic for you!!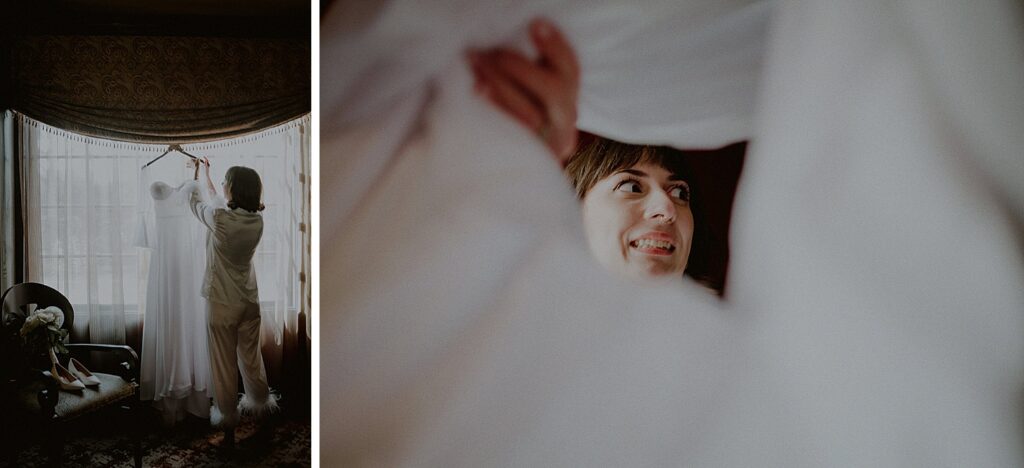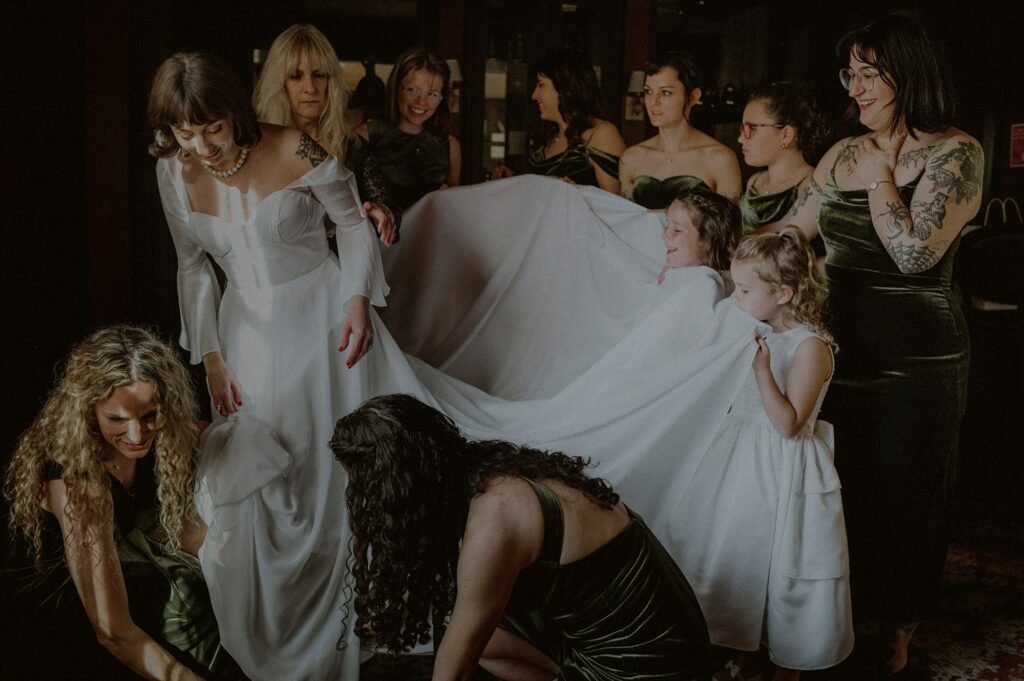 Wedding Vendors
More Grounds for Sculpture Weddings