Well, your wedding day came and went just like that – it goes by so quickly, doesn't it? You've already invested in your most important aspect of that day: the photography. It's the one thing you are left with – so bravo to you for acknowledging the importance that photography plays in your day!
So now I want to ask you this: what are you going to do with those 100's or 1000's of amazing photos sitting on your computer right now?
If building an heirloom album to house those amazing memories is not on your list, I urge you to reconsider, and this is why:
Printed photos last (if properly archived and printed through professional services) and stand the test of time. Technology doesn't. It's bound to crash at some point, or be the last fading trend (ever notice computer's don't even make dvd slots anymore?).

Printing your photos assures that they are constant reminders on your walls or in your laps, of what's important to you. When you're having a bad day, just look up. Or sit down in your living room and pick up the book. When you have guests over, they will instantly surrounded by the love that you exude in your photos and feel the warm environment.

There is nothing like a printed book, touching your fingertips, images popping off the page, arranged in a storybook format that will bring you back to the way the day played out, the same way you have it engraved in your memory. I know it's hard to narrow down your favorites for the album, but once you do, it's so worth it, because you'll see a curated selection of images that tell the story of your day, in an emotional and impactful way, rather than being distracted by the other moments throughout the day.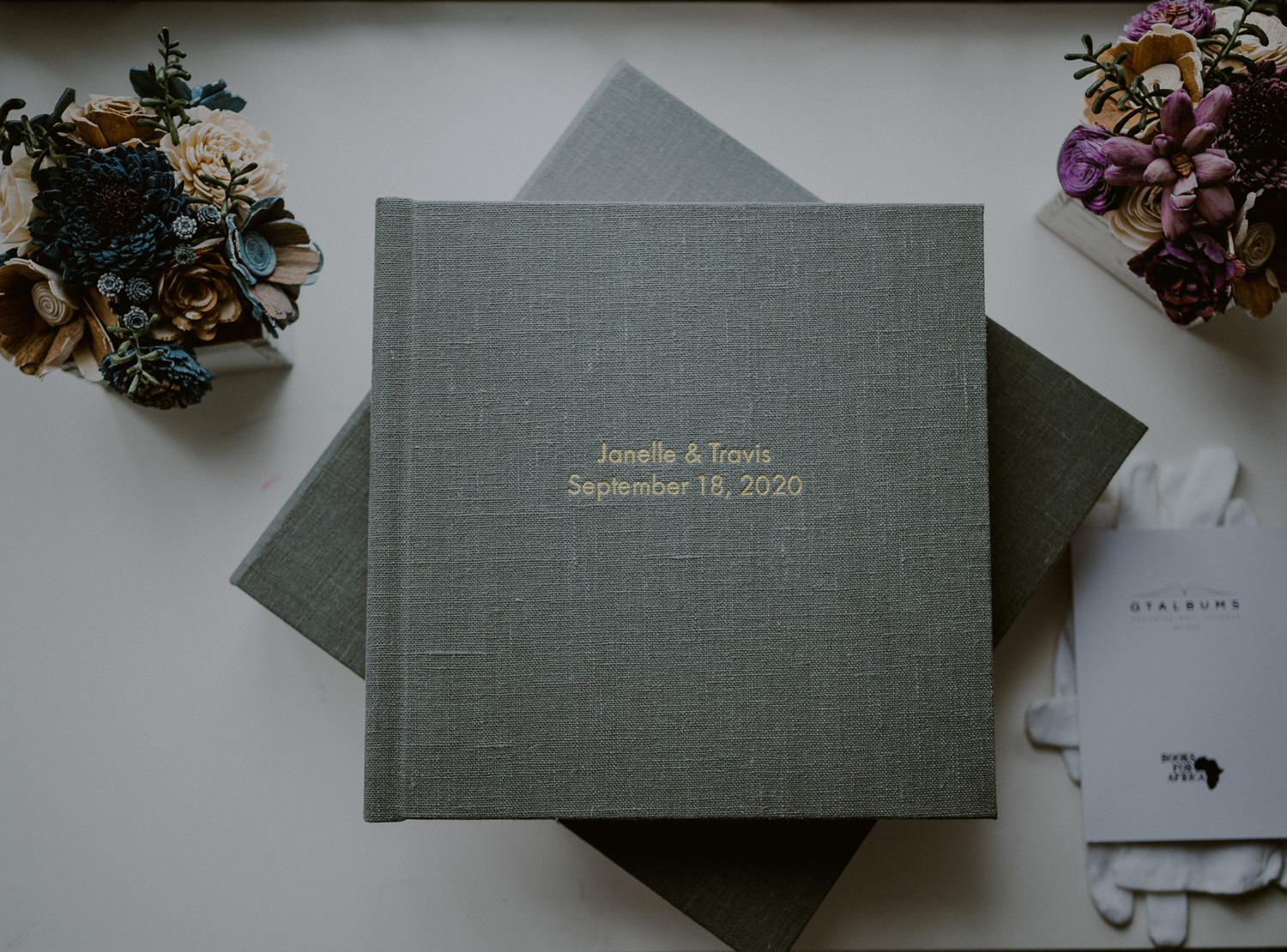 If I've managed to sway your thoughts on the importance of albums, or perhaps you have an album included already in your collection, and are just looking for inspiration to create your perfect album, I'd love to get you excited about the options that I offer!
Every album that I offer has been hand picked by me, and withstands the rigorous quality check that I have in place when I am choosing an album company to work with.
HEIRLOOM WEDDING ALBUMS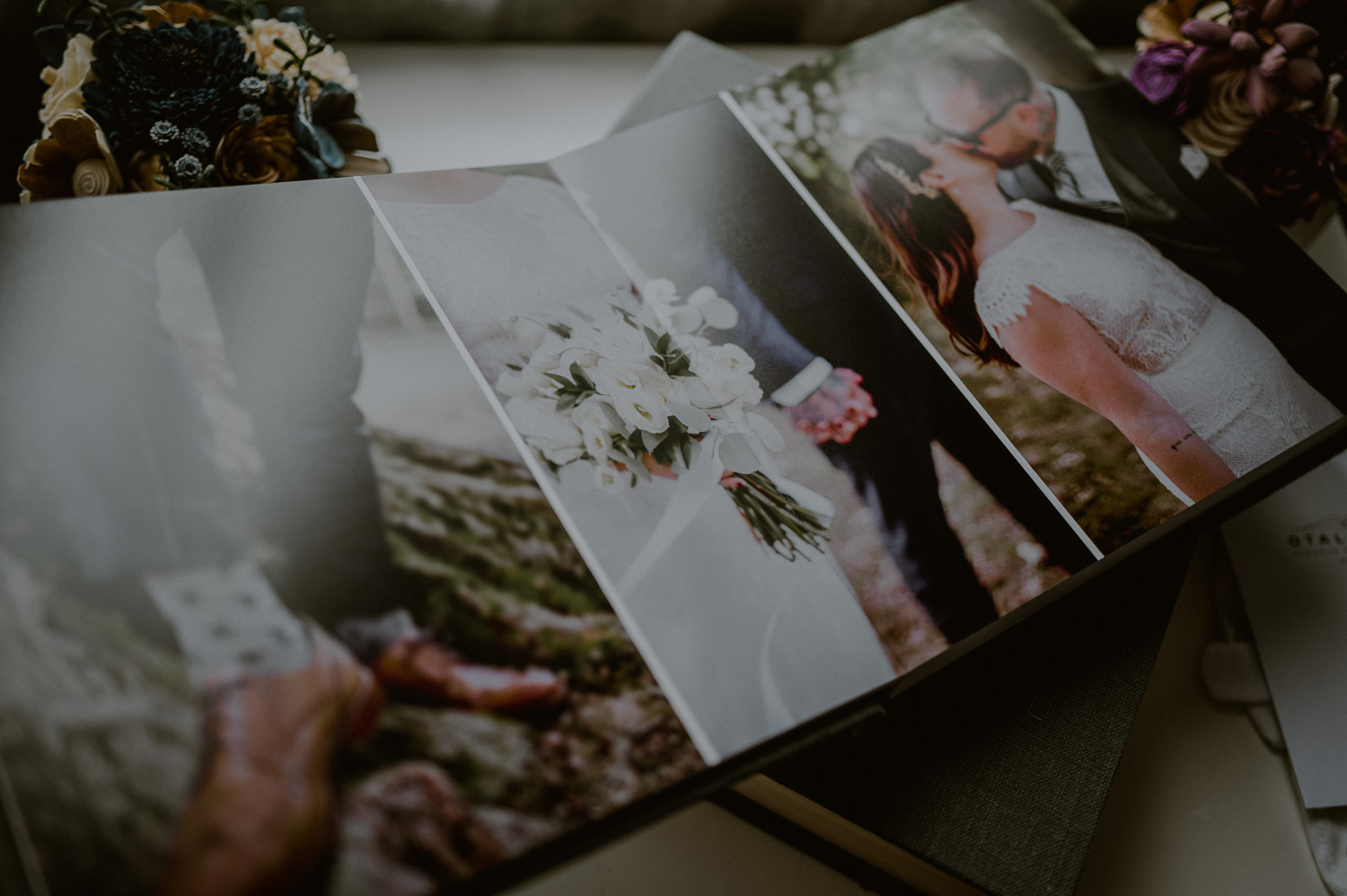 The flushmount heirloom wedding album is crafted by hand with archival materials. This classic heirloom features thick, layflat pages printed on photographic paper. Choose a cover from our genuine Italian leathers, European linens, or Japanese fabrics. A full spread includes the left and right side when laying open. Our spreads are creased in the center for a seamless layflat design. Choose any number of spreads between 10 and 50. A la carte wedding album pricing begins at $1350 for a 10×10 album.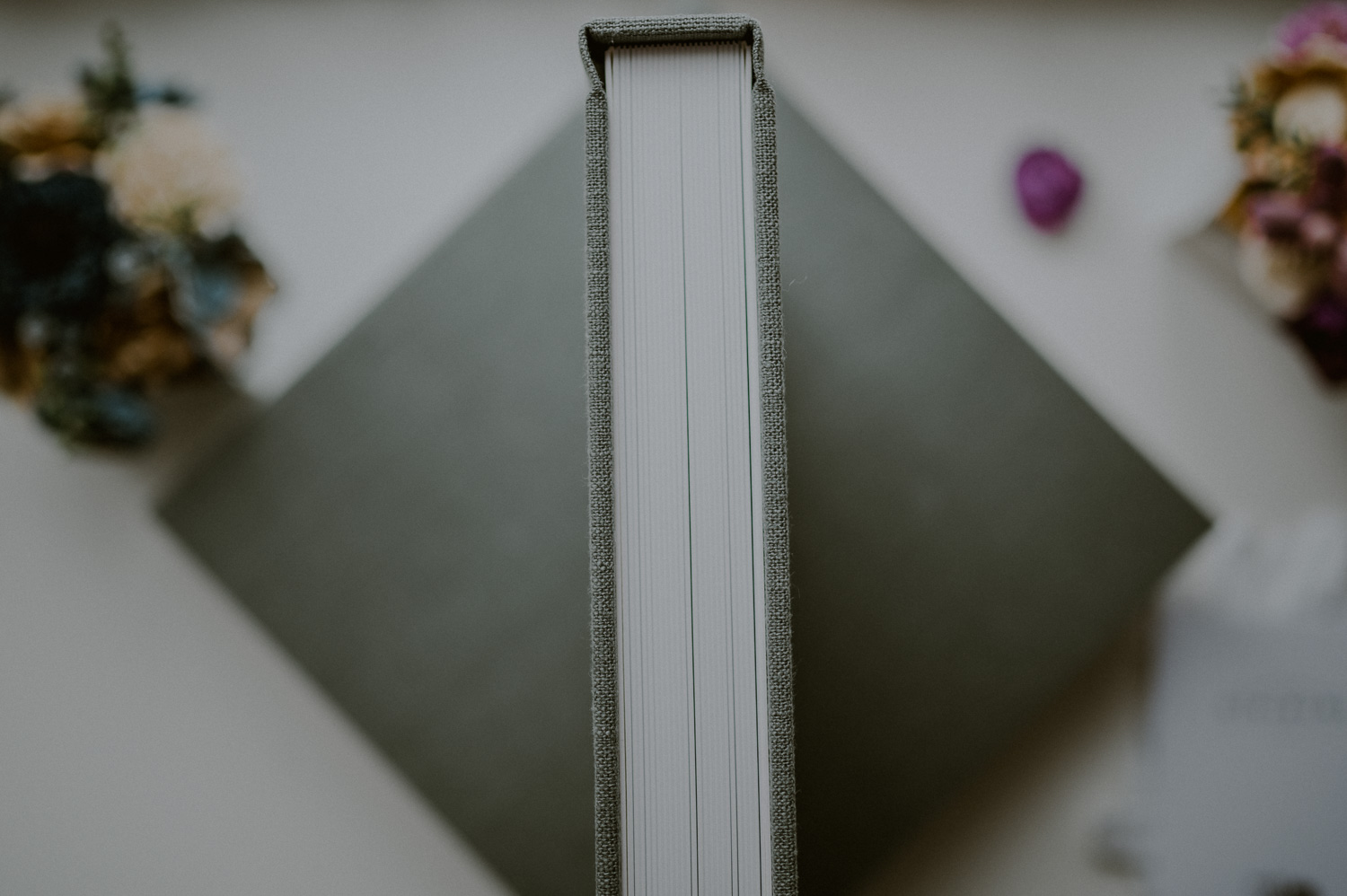 If you've chosen a Wedding Collection for your wedding photography coverage, we've already got you started off with a base 30 page album. Many clients choose to tell their stories with an average of 40-80 pages. Additional spreads in your album are $50 each. Also, bonus-alert: once you reach 60 pages (30 spreads), you will receive an automatic upgrade to a 12×12 album! I will take care of the design process for you, and you can just lay back and enjoy the pictures!
ALBUM BOXES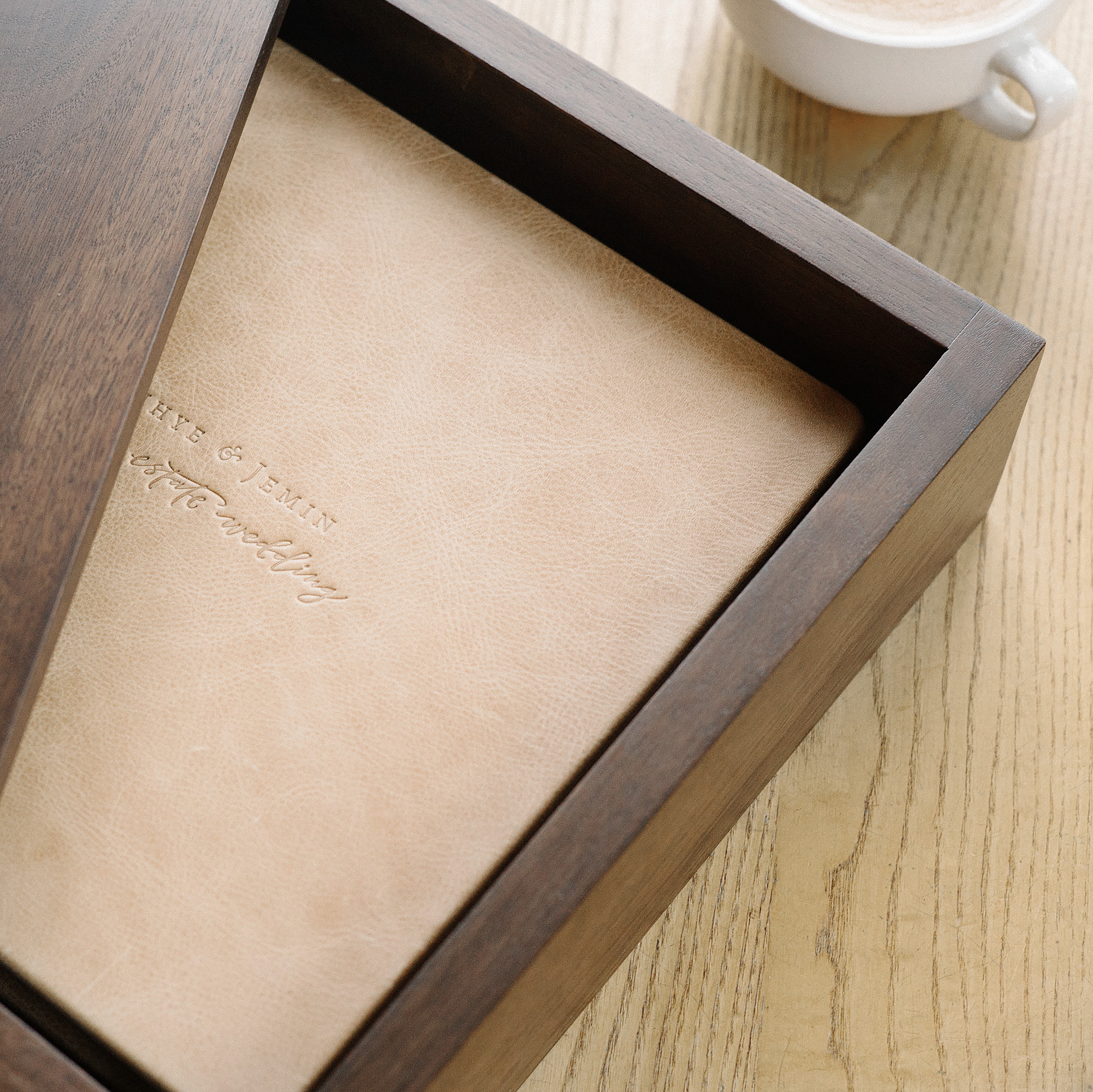 Adding a beautiful album box to house your album in not only will protect it from dirty fingers and dust, but also will elevate the presentation of your album to the next level, and give it the importance it deserves on your living room table or book shelf. Add a linen album box for $300 or a thick wooden box for $500.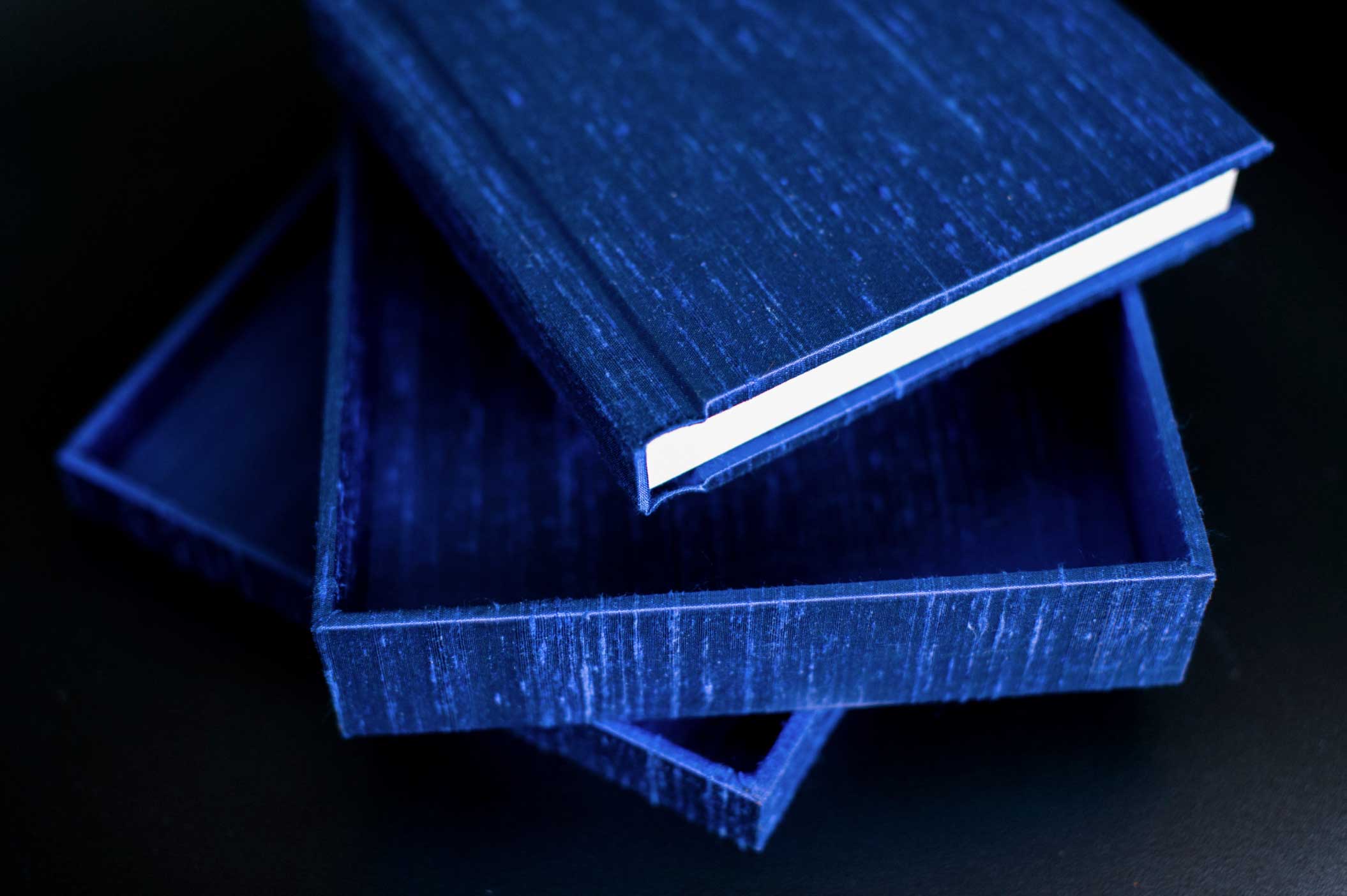 PARENT ALBUMS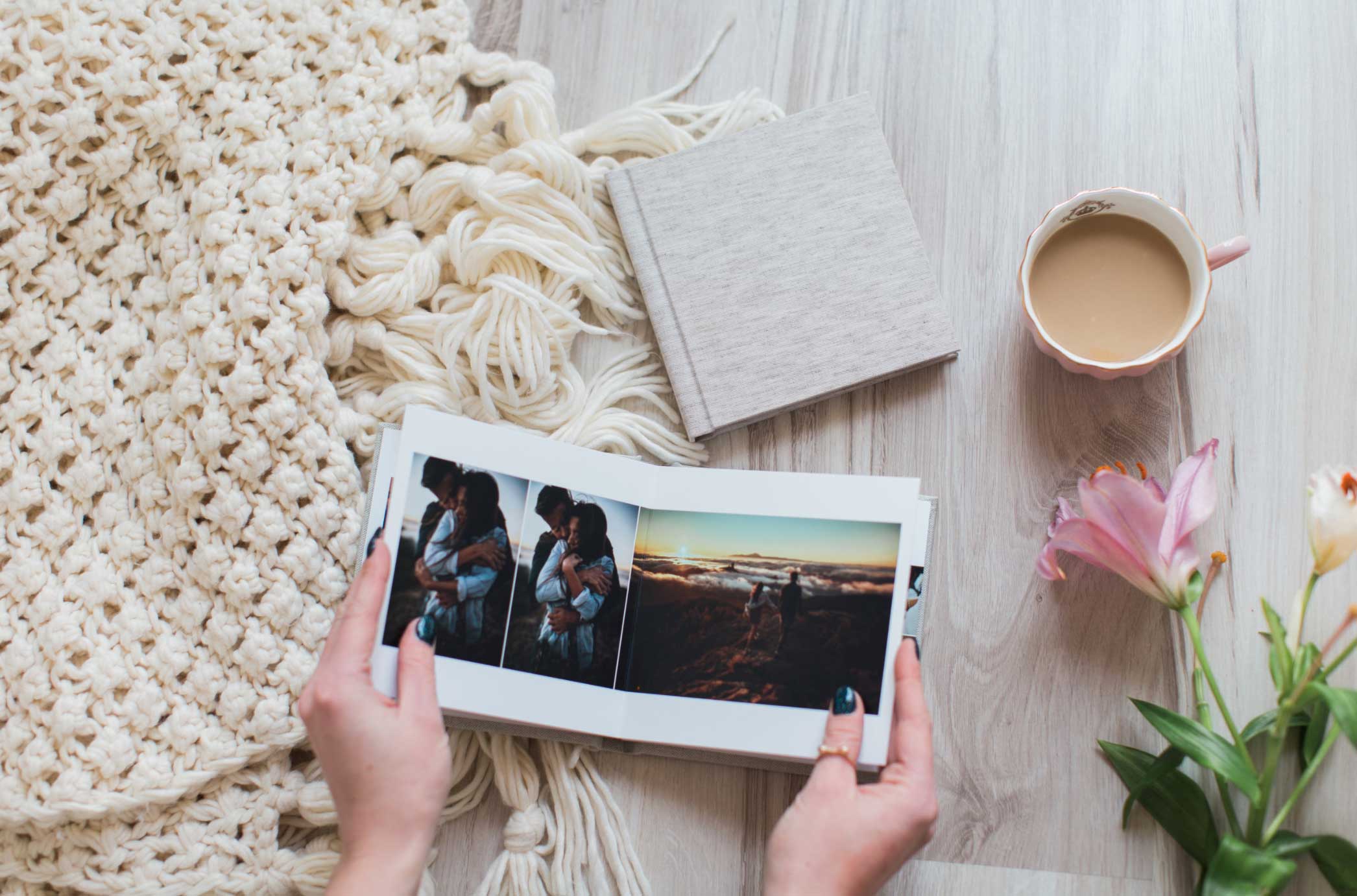 Your parents are likely on the edges of their seat waiting to see their childrens' wedding photos! Why not surprise them with a special gift and get a duplicate copy of your own wedding album for them!? Mini duplicate albums are only $450 each or 2 for $600. Do you think your parents might want to choose their own pictures instead? No problem, we keep the album designs for parents pretty simple with a bordered image per page. They can choose their own 20-40 images for their own 8×8 album, enclosed in an included matching box, starting at $450.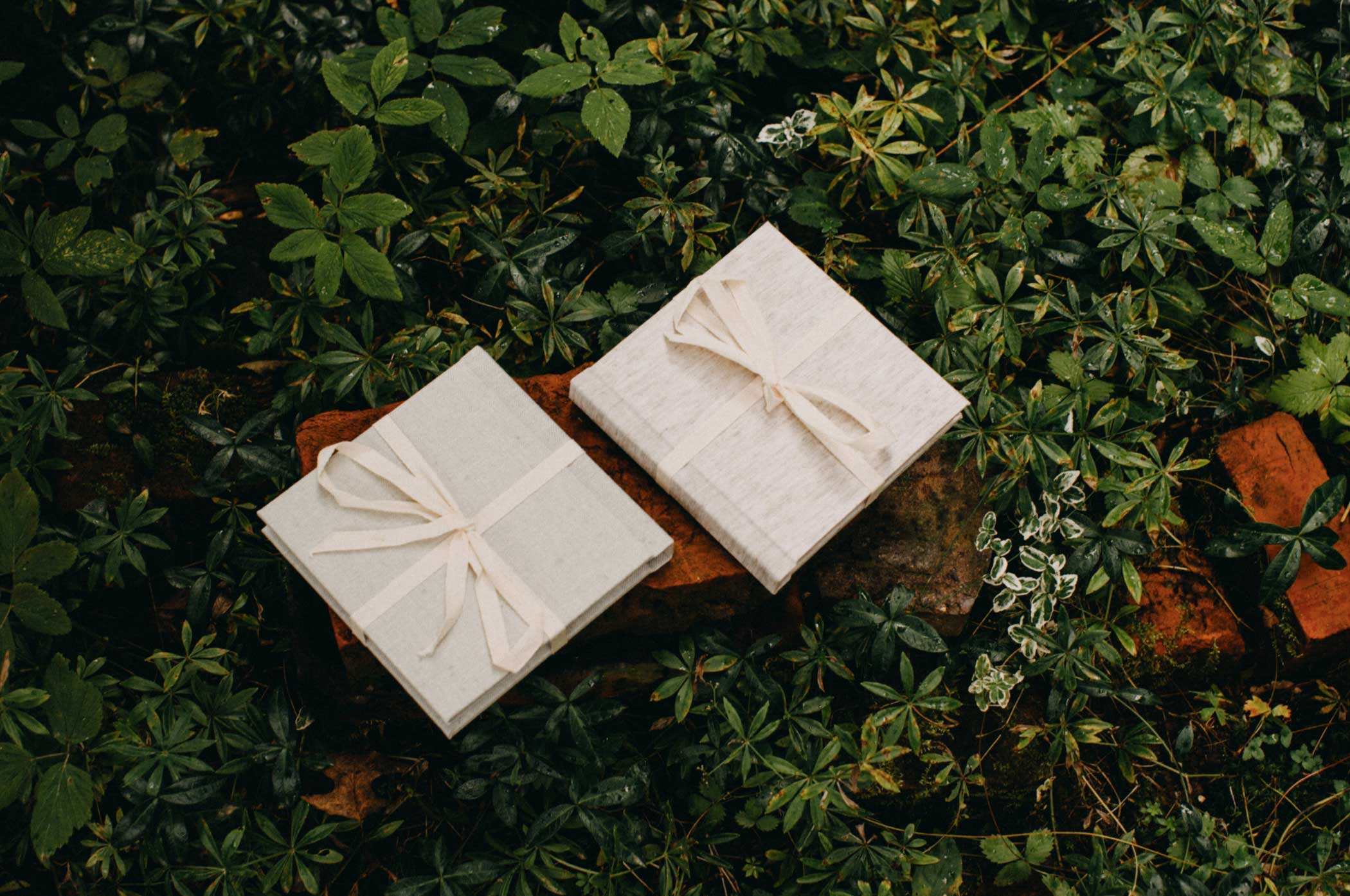 (above photos are sample photos from QT albums)
HARDCOVER BOOKS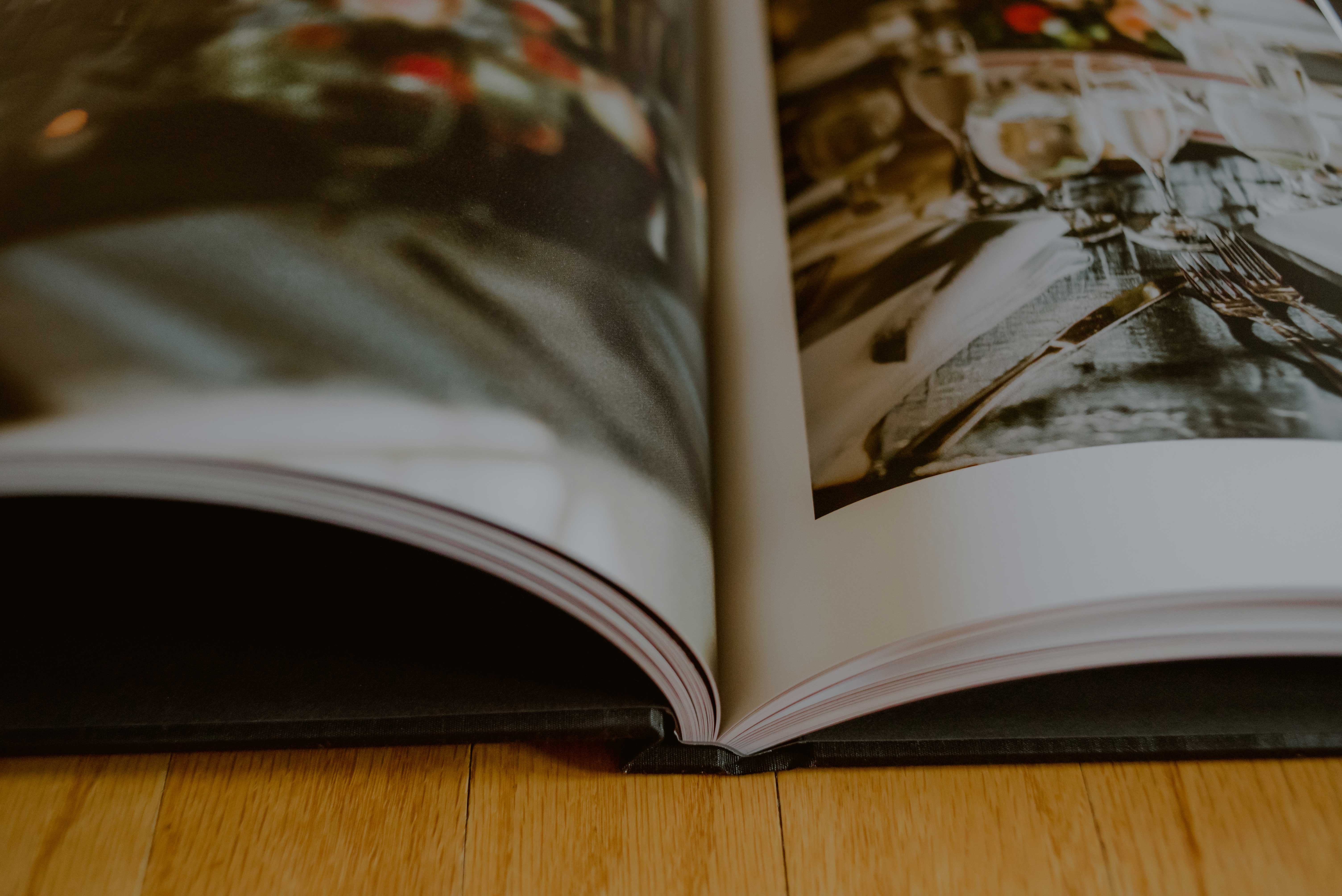 Contrary to popular belief, hardcover books, with the thin pages are NOT equivalent to lower in quality. I only choose hardcover book makers that have exceptional printing processes and high quality papers, so that your images shine, and you are not just ordering something that looks like it could've been slapped together in Shutterfly. Hardcover books are a great way to have a different, perhaps more casual style to your photos, to add to your collection of art books in your library. If not as an alternative to your wedding album when printed large (think: big, thick coffeetable book of your favorite artist), they also make great supplements to your wedding album for printing your engagement photos or family photos. I personally love to print these books up for my own personal photos of our travels and family photo sessions and I like to stack them up for my kids to search through and believe me when I say, they have so much fun looking through all the memories! Hardcover books start at $600 for a 40 page album.
WEDDING ALBUM ALTERNATIVES
Photo Box
I love a good photo box. It makes me feel like I'm rummaging through my grandma's old box of prints. I love being able to take the pictures, put them out of order, revel at the stories that each one might hold, and having something tangible that I can feel through my fingers. Photo boxes are a great alternative or supplement to wedding albums, whether for yourselves, from a wedding, engagement or family session, or as a gift. They come in your choice of wooden, linen, or glass and can be customized as well to include your names or favorite quote on the lid. Photo boxes are $600.
Matted Folios
Matted folios are my favorite way to give a little gift to parents, bridal party, or for the holidays. It's a great little finished piece that you can include on your table, or mantle with a finished look. While smaller than a full album, you can choose your 2 or 3 favorite images and really highlight them through the stand alone mats and choose your linen cover to compliment your home decor also. Folios start at $200.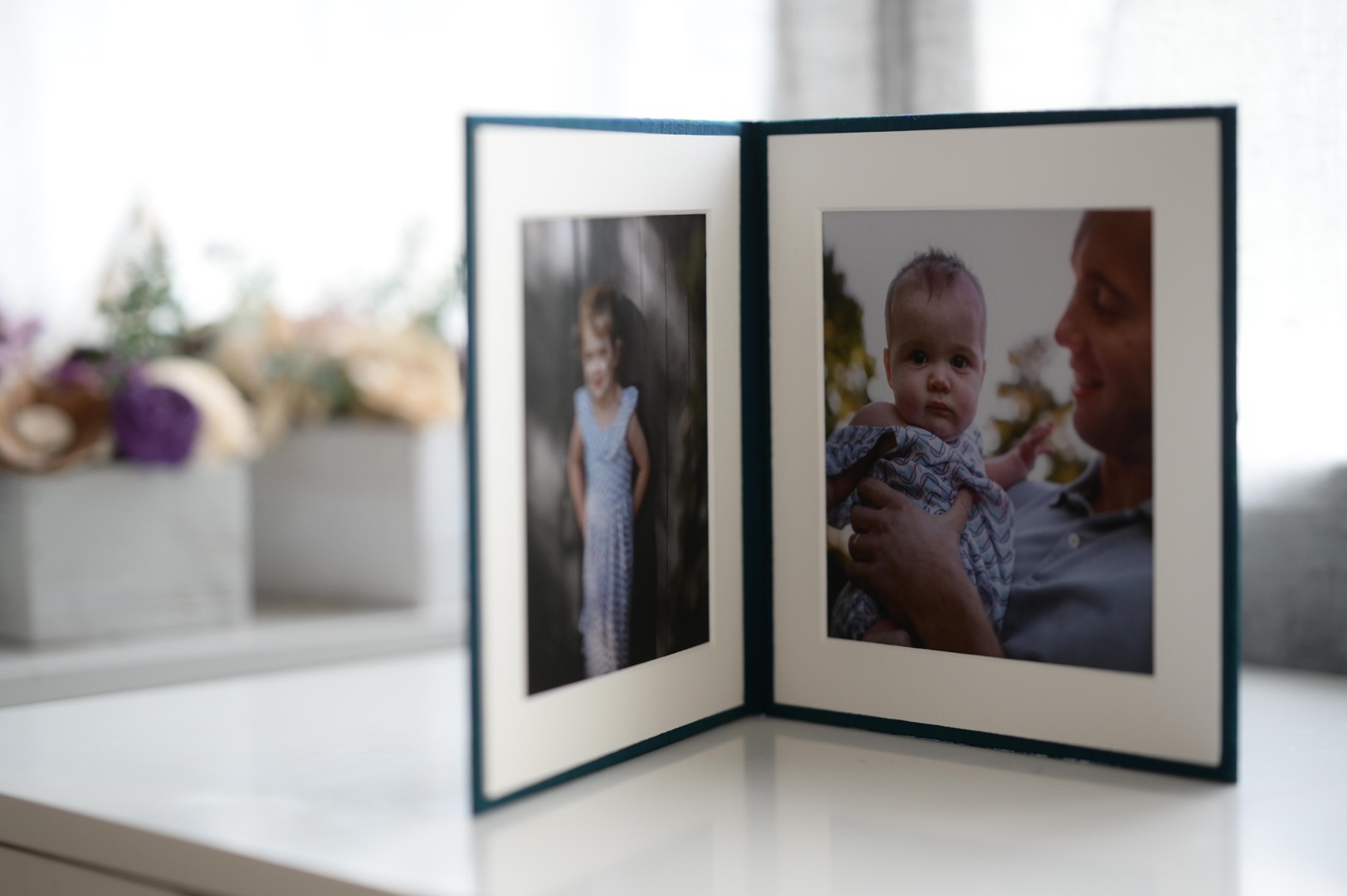 Whatever you end up choosing to house your beautiful photos, just make sure you PRINT your memories!