What do I wear for my fall family photo session? This is probably the most popular question that I start getting right around now – when the trees start beautifully turning their leaves into bold reds and yellows, and the air has just a slight chill to it, enough to put on that cute scarf that was waiting for you in your closet. So since this seems like such a popular question, I decided to put together a quick Fall Family Photos Styling Guide to get you on the right track.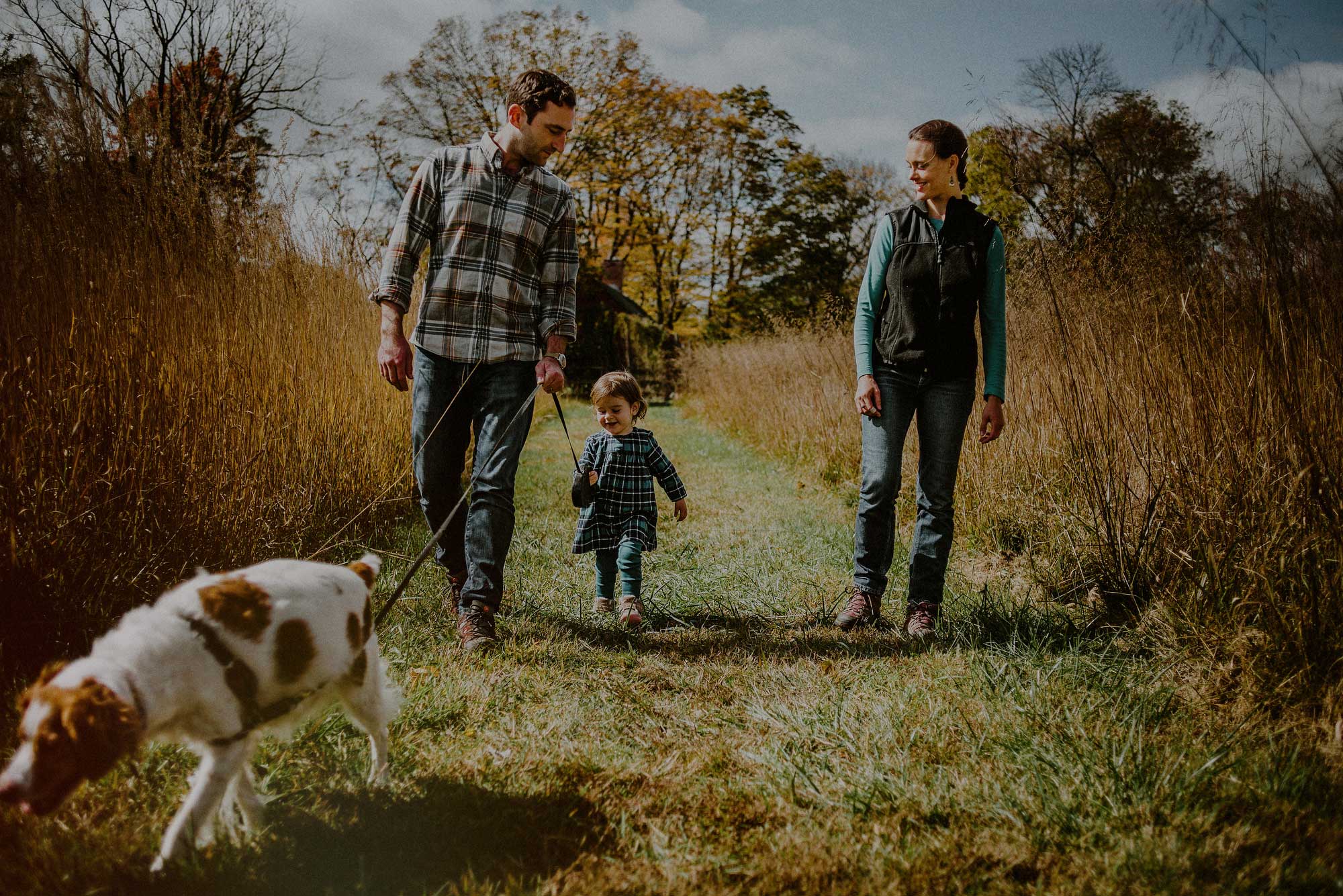 Let me tell you first that Fall is my favorite season of the whole entire year. First off, my birthday is smack in the middle of it, in October, and a lot of my favorite family holidays are during this season as well. For photographing families and couples though, Autumn is really up there on my list because of the amazing colors that Hunterdon County has to offer. It really is like magic, seeing the trees slowly turning from greens to reds and yellows, to browns, and then slowly falling off.
Many families love to choose the Fall for their family photos also! Not only are the colors gorgeous, and the temperatures are just right for walking around your favorite park, or going apple and pumpkin picking, but also the proximity to Christmas and other holidays, makes it a prime time to capture your family all together, just in time to send out your End of the Year and Holiday cards.
With so much inspiration already with the colors of nature, it's pretty easy to combine some of your favorite colors and look pinterest-ready for your Fall family photo shoot!
So let's get right to it!
Here are 4 quick tips to follow for building your perfect coordinating fall family outfits for your photo session.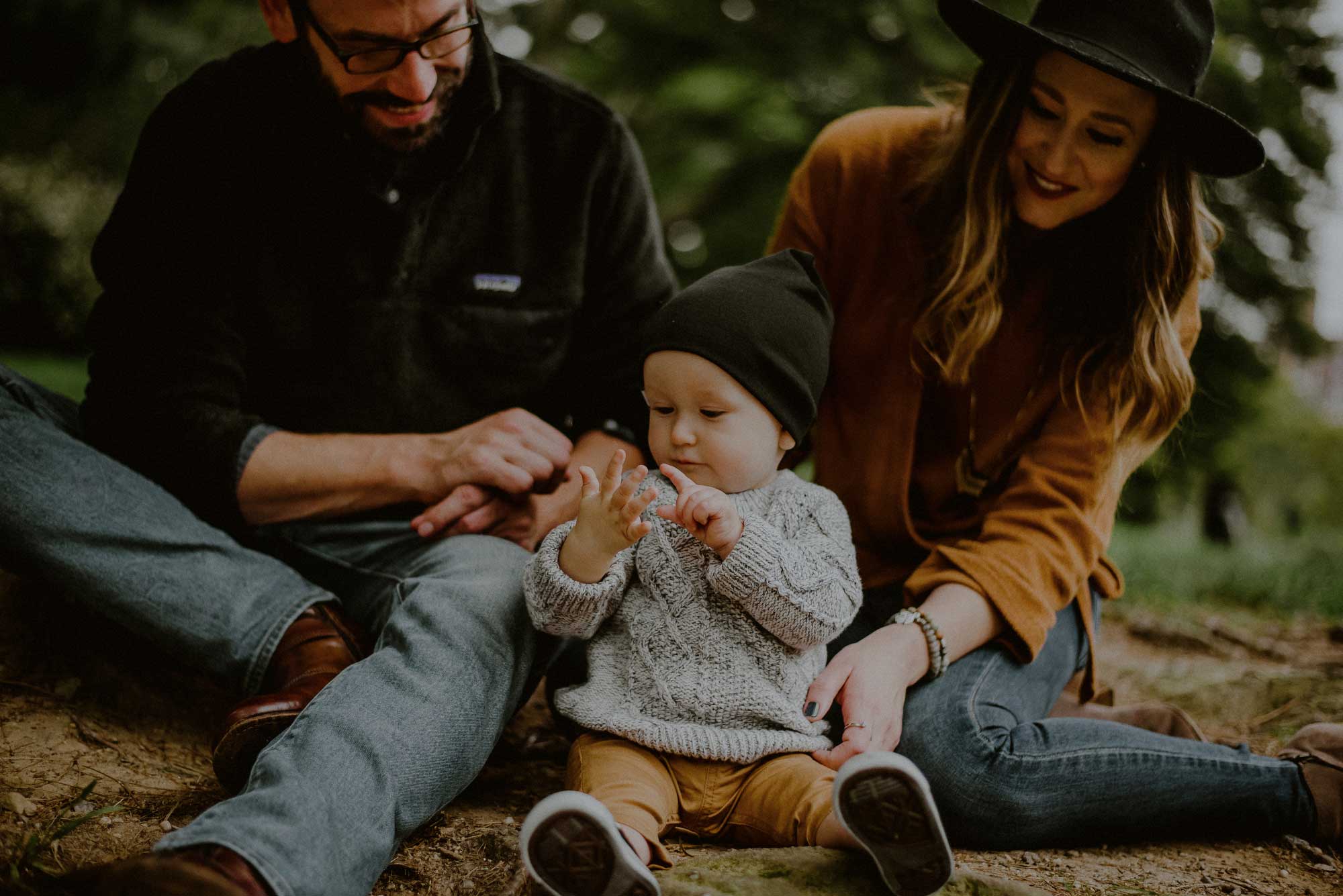 1) Build Your Outfit Base
Starting with a neutral color palette (browns, creams, beiges, greys, denim and whites), start with the basic items of clothing like pants, shoes, tops. This should take up the largest portion of your family's wardrobe, and everyone should have at least one item of clothing in a neutral color, so as to start building the common thread together from individual to individual in the group. Keep in mind, you do not need to match each other. There is no need for everyone to be wearing the same color pants (ie. all khakhis) or the same color tops – in fact, I discourage it – because it starts to look very robotic and a little too planned out. We want everyone's personalities to come out, and we want everyone to feel as an individual! So keep this in mind!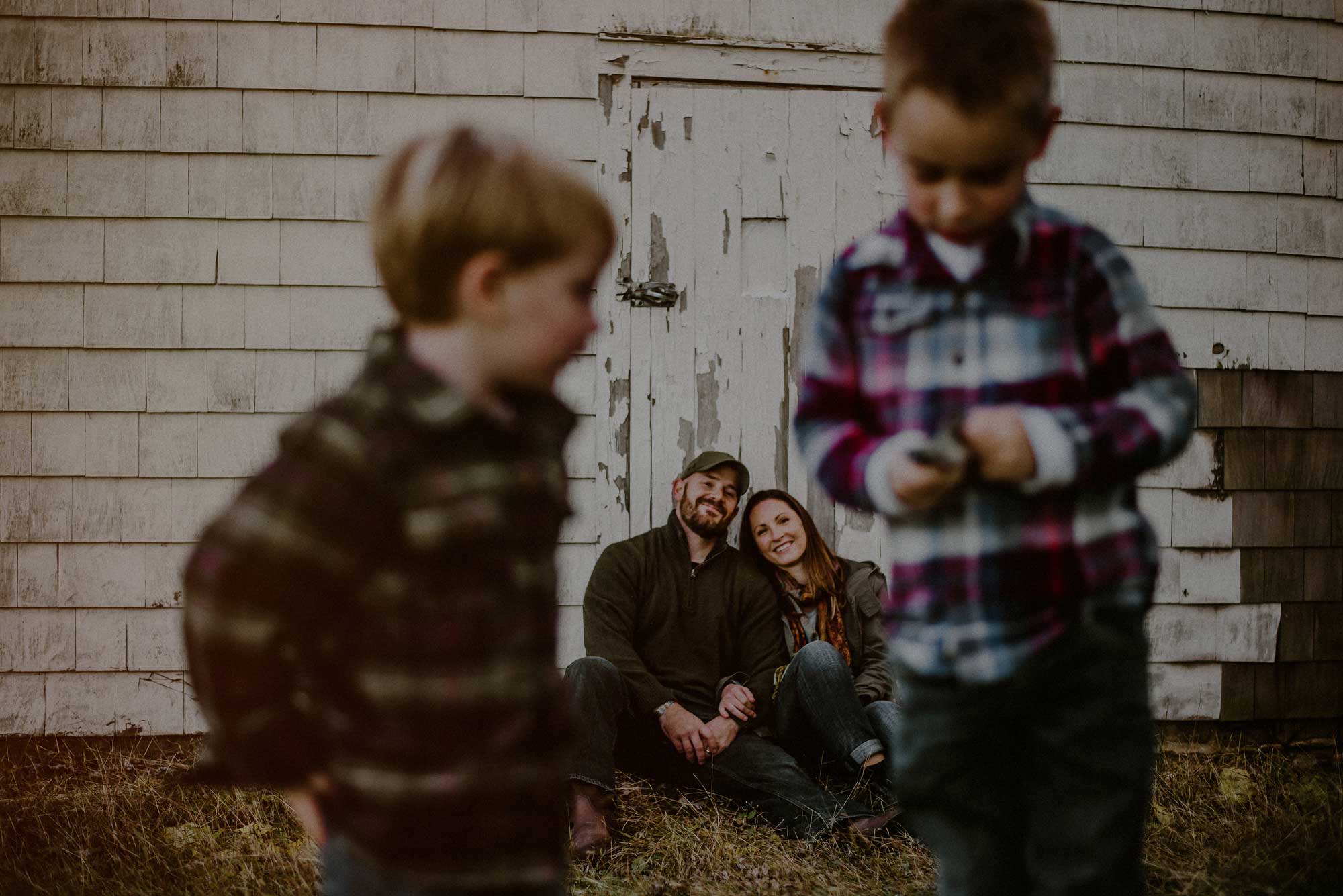 2) Start Adding Pops of Color
The beauty of Fall is in the beautiful warm colors, and we will definitely be incorporating them into your photo session! Burgundies, olive greens, mustardy yellows, and deep oranges – these are all wonderful colors to start to incorporate slowly. Remember, a little goes a long way with bold colors! Add them slowly, one by one (not everyone has to have a pop of color in their outfit) and try not to mix more than a couple of colors within the session, or your eye will start to bounce around from color to color, and detract from the main focus of the session – which is YOU guys!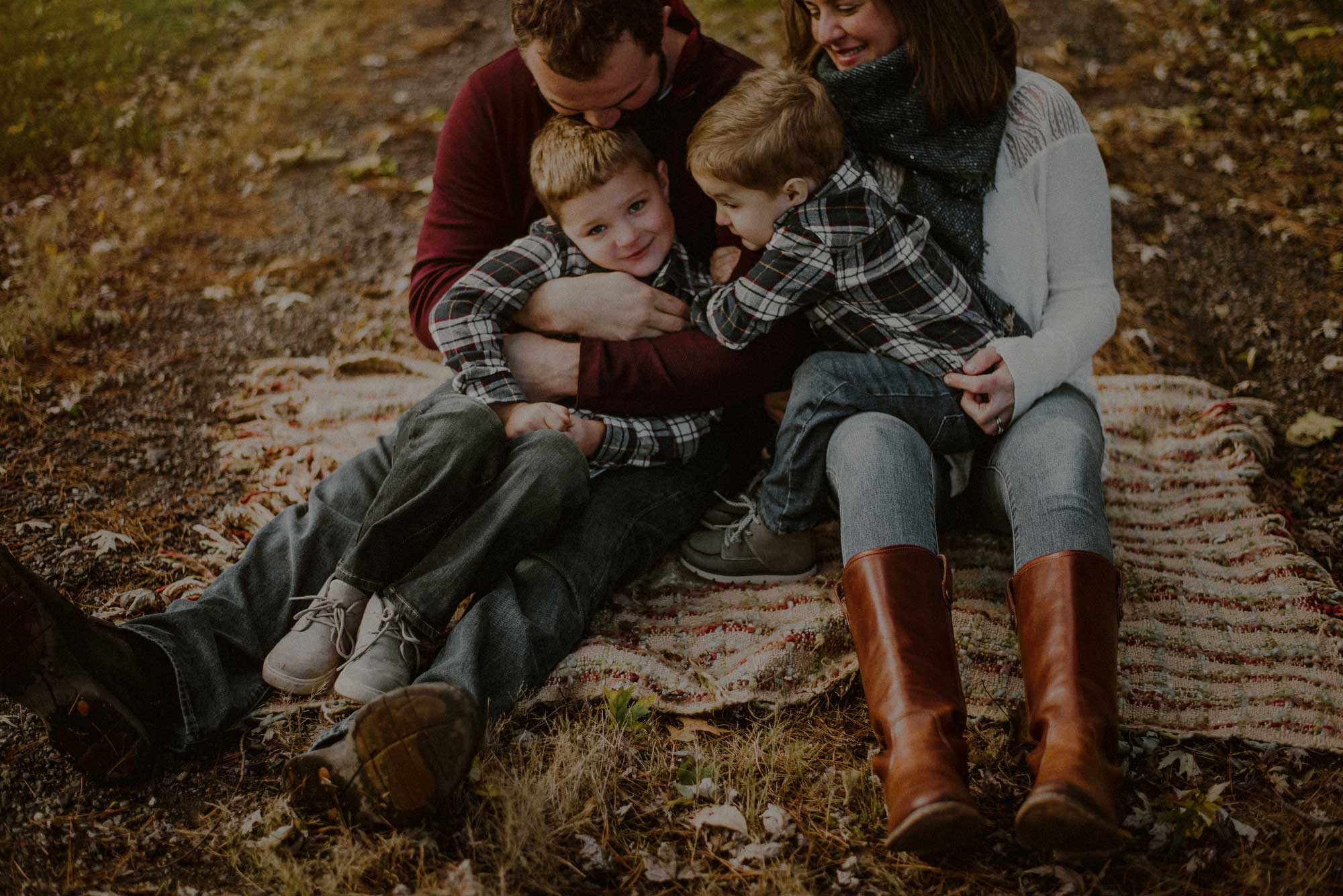 3) Layer in Patterns and Textures
This is a great way of incorporating some differences between you that doesn't detract the eye too much. Consider 1-2 patterns or textures, such as flowers and a jean accessory, or a chunky sweater and plaid – but not on the same person – change it up from person to person. Again, just like colors, a little goes a long way. Patterns, textures, and pops of colors, are all just ways to bring out each individual's style, while still staying coordinated with the group.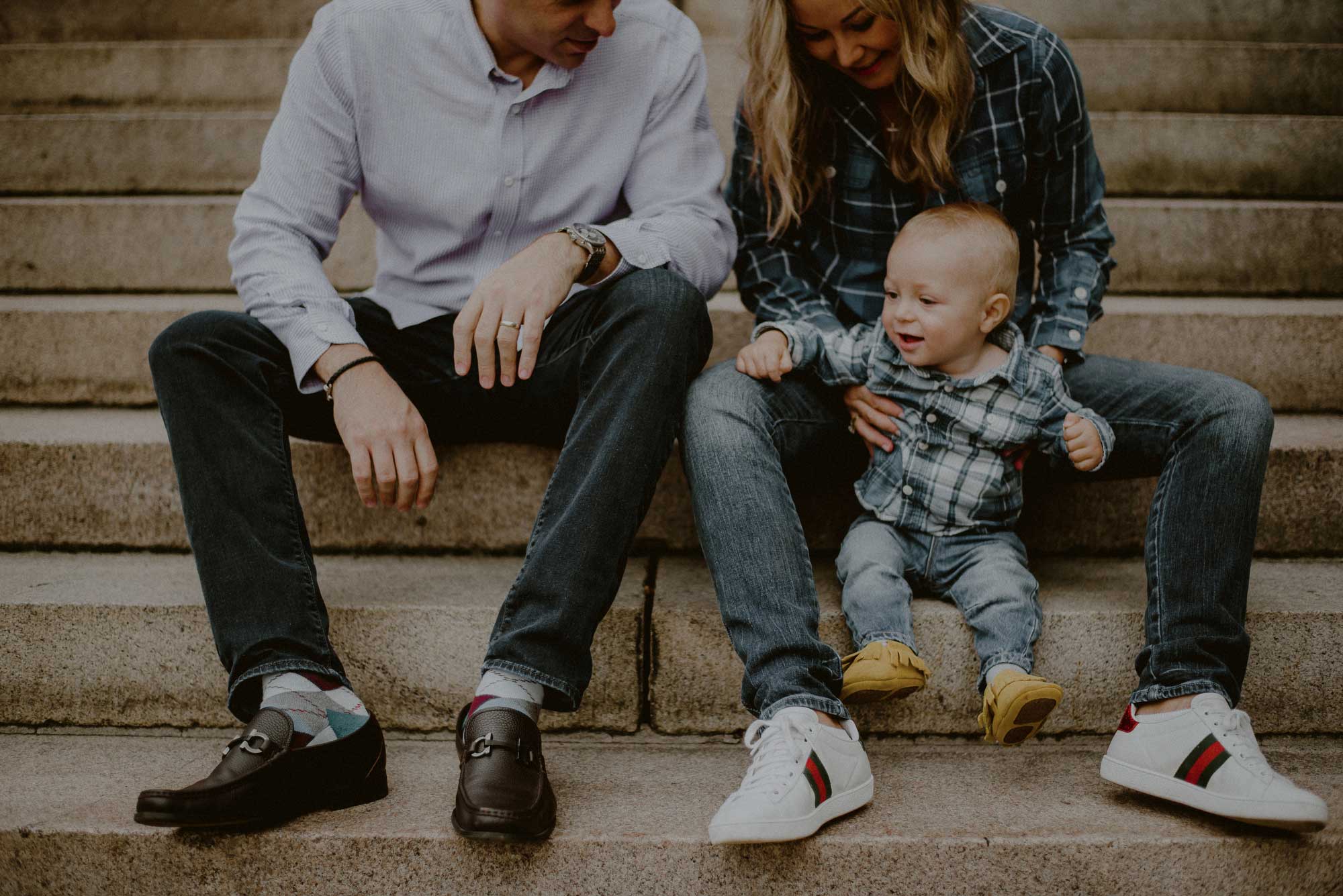 4) Finally, Accessorize
Accessories are always last, and the most fun. They help tie in the final outfits all together. It's like the final strokes of paint by the artist, to help blend the colors together and bring the group together, keeping it fun. Hats, scarves, shoes, jewelry – are all fun ways to bring out the individuality of each person. But keep them simple. Everyone doesn't have to be accessorized. This is why we add accessories at the end – because we want to see what the whole selection looks like laid out, and then add to taste.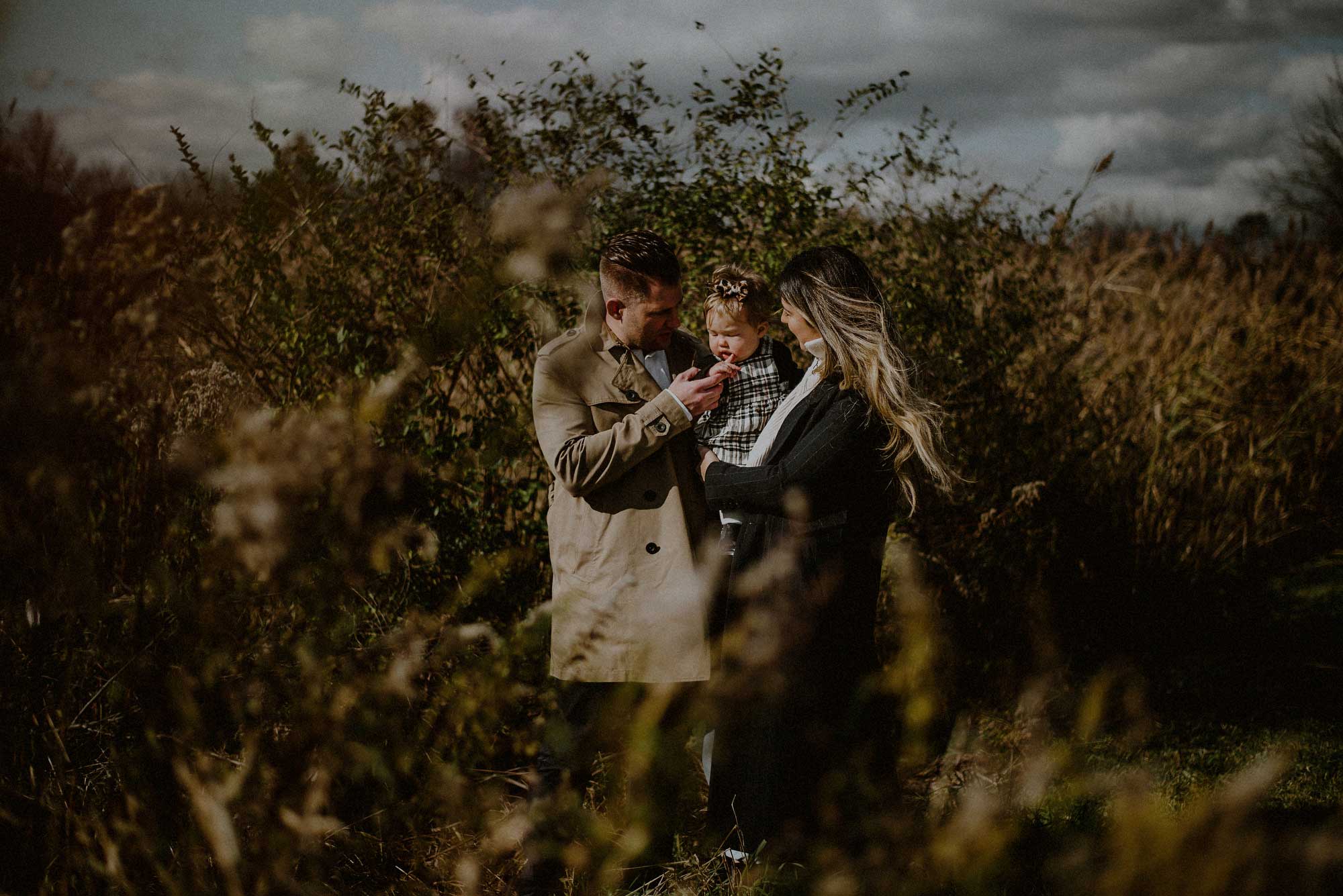 Some final points to remember when coordinating your Fall Family Photo Outfits:
*Pick a color palette to work with, and have everyone in the group match the color palette, but not necessarily match each other. Let everyone's style speak out in the group and don't try to match everyone to the same outfit or exact color.
*Styling should be an afterthought. The main idea is to have everyone's expressions and interactions come out in the session. At the end of the day, family photos are about you and your family. You can put some thought into the clothing styling, but don't drive yourself nuts over it. If you're unsure, keep it simple and neutral!
*When in doubt, lay it out! Lay out the clothes on your bed, or on a Pinterest board. Where does your eye go? Take away pieces that are too distracting. Add pieces that might help tie everything together. Do your eyes feel harmonious looking at the pieces all together, or does it feel too busy? You'll know! And most importantly – do YOU like it?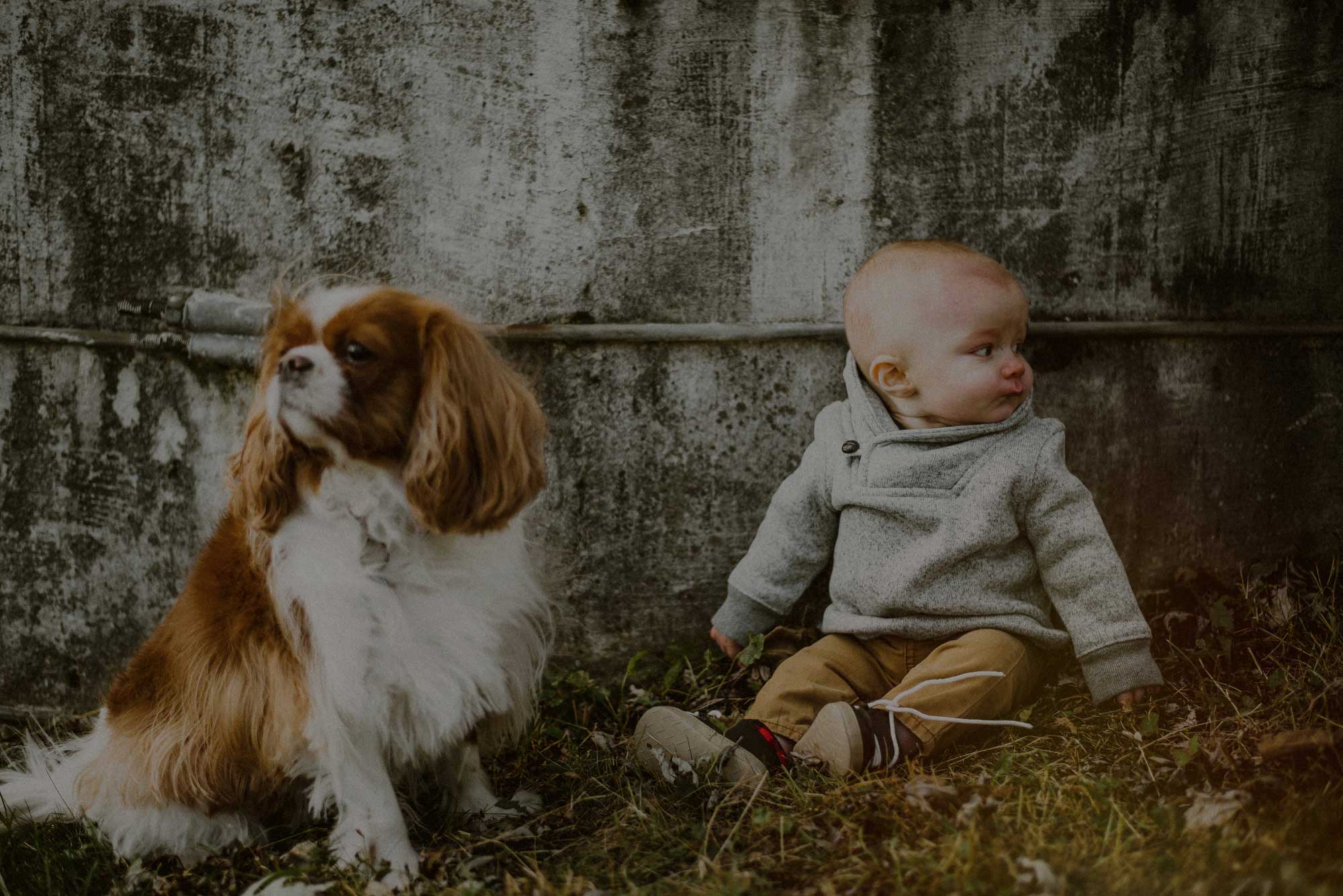 Hope you have a wonderful photo shoot and enjoy some of these tips from my Fall Family Styling Guide to help style your family photo session this Autumn. Oh, and by the way Fall books up quickly – so if you haven't scheduled your Fall Family Portraits yet, reach out asap to get on the calendar! If you want to delve a little deeper into the black hole of the internet, check out my Pinterest board with some fall outfit ideas for families.
And p.s. if you're looking for tips on styling your Engagement Session, this also applies, but it's a little easier even because you are only working with coordinating 2 looks! There are also a few other tips to keep in mind, so if you're looking for more tips on Engagement Session Styling, check out this article I wrote on Styling Your Engagement Session.