When I was contacted by Kirk's mom about her son's soon-to-be engagement I was secretly screaming inside when she mentioned she had been looking into capturing it and had been looking into Surprise Proposal Photography. It's not often you get parents that are so giddy and excited with this that they are doing all the research to make sure that this memorable moment stays memorable for everyone! Surprise Proposal Photography is something that is definitely catching on – and a lot of people are finding new and creative ways to hide in the bushes, or pop out of the trees ("surprise! you're on camera!")… so you probably want to hear how I did it?….
I'll start by setting the scene… it was a dreary, rainy day, and it had been drizzling all day long. We weren't quite sure if it would be too rainy to surprise Ali on an unexpected walk at her favorite park, Natirar, in Gladstone, NJ, so Kirk and I were secretly calling and texting each other to stay on track for the plan! I felt like a secret detective, it was great! So I took my trusty assistant with me (aka my mom) to pose as a stand-in model in an all-too-empty-but-beautiful park… and as I waited for Kirk and Ali to arrive at their predetermined spot, I was merely "practicing" my photo skills on my lovely model in the rain.
As they settled into their spot, with my close-up lens focused behind my model, I captured it all as it went down. It was absolutely a beautiful sight to witness! Of course, after the initial surprise was over and of course the answer was YES!, I then presented myself so she didn't think I was so weird for randomly taking pictures of strangers.
One of the most special parts of this whole session, was the fact that we got to immediately after, photograph some portraits of them together as part of their engagement session. Many people are used to having their engagement photos taken long after the actual proposal takes place, and it's planned out, down to the outfits, location, etc. so while this engagement session was more on a whim, the emotions that were captured, still heightened from the recent surprise proposal, is something that I think Ali and Kirk will never forget. To have a portrait session display feelings and evoke memories is exactly my goal when photographing any of my couples – this one happened to have a particularly special memory attached to it.
But the surprise didn't end there… after their portrait session, I followed them up to 90 Acres, the restaurant above Natirar, where their entire families were waiting for them outside to greet them and congratulate them – a final surprise for the evening that Ali wasn't expecting and evoked even more emotion!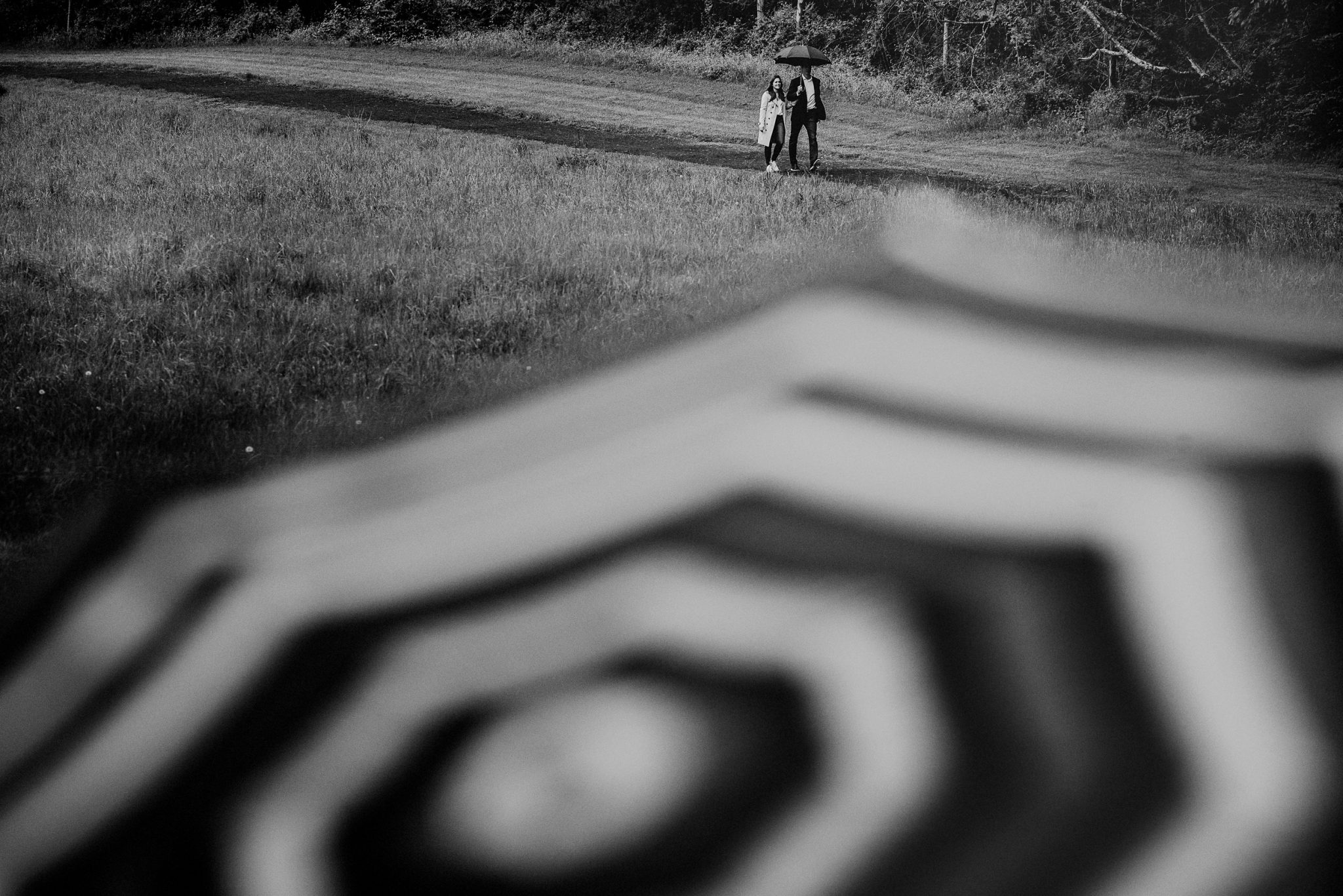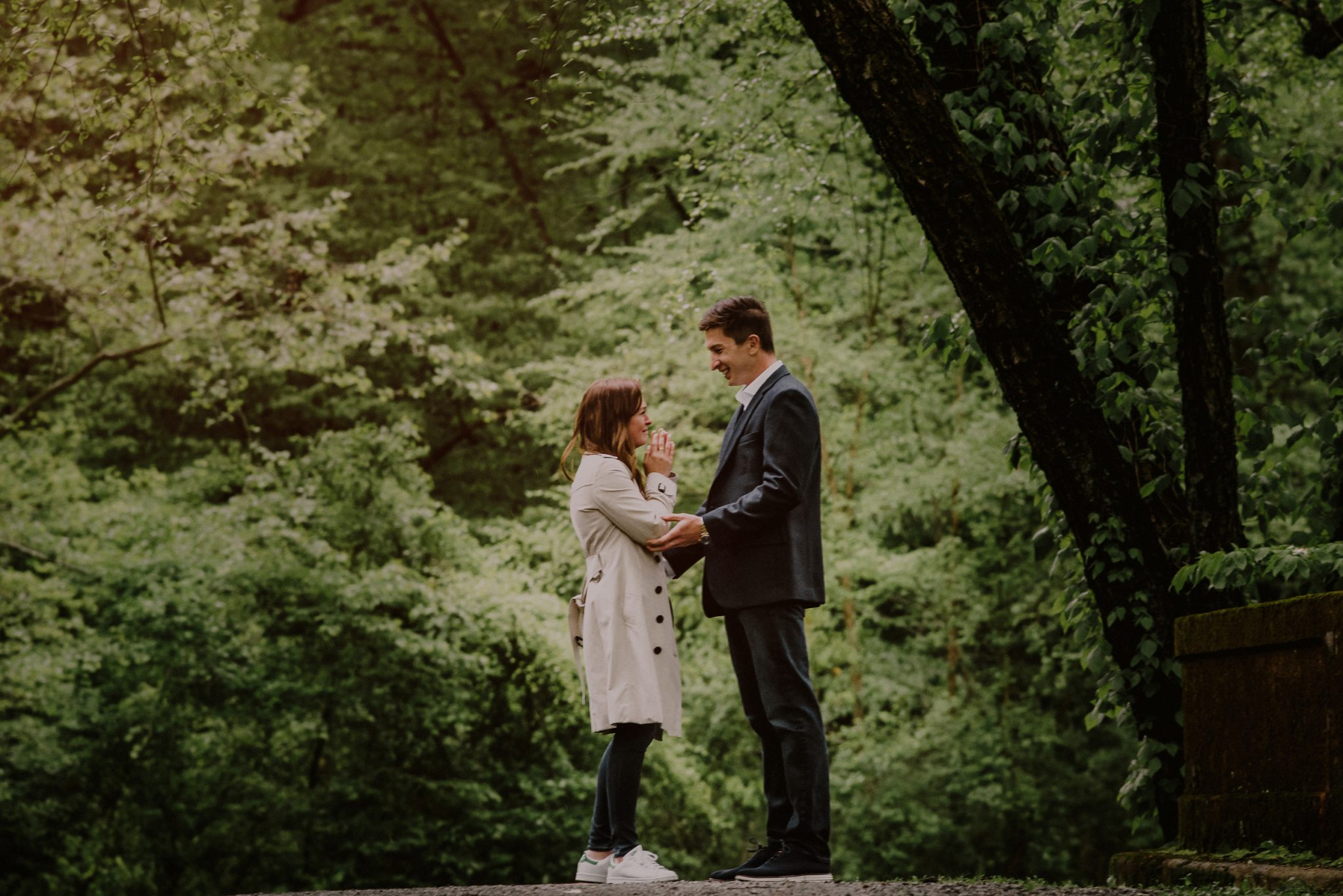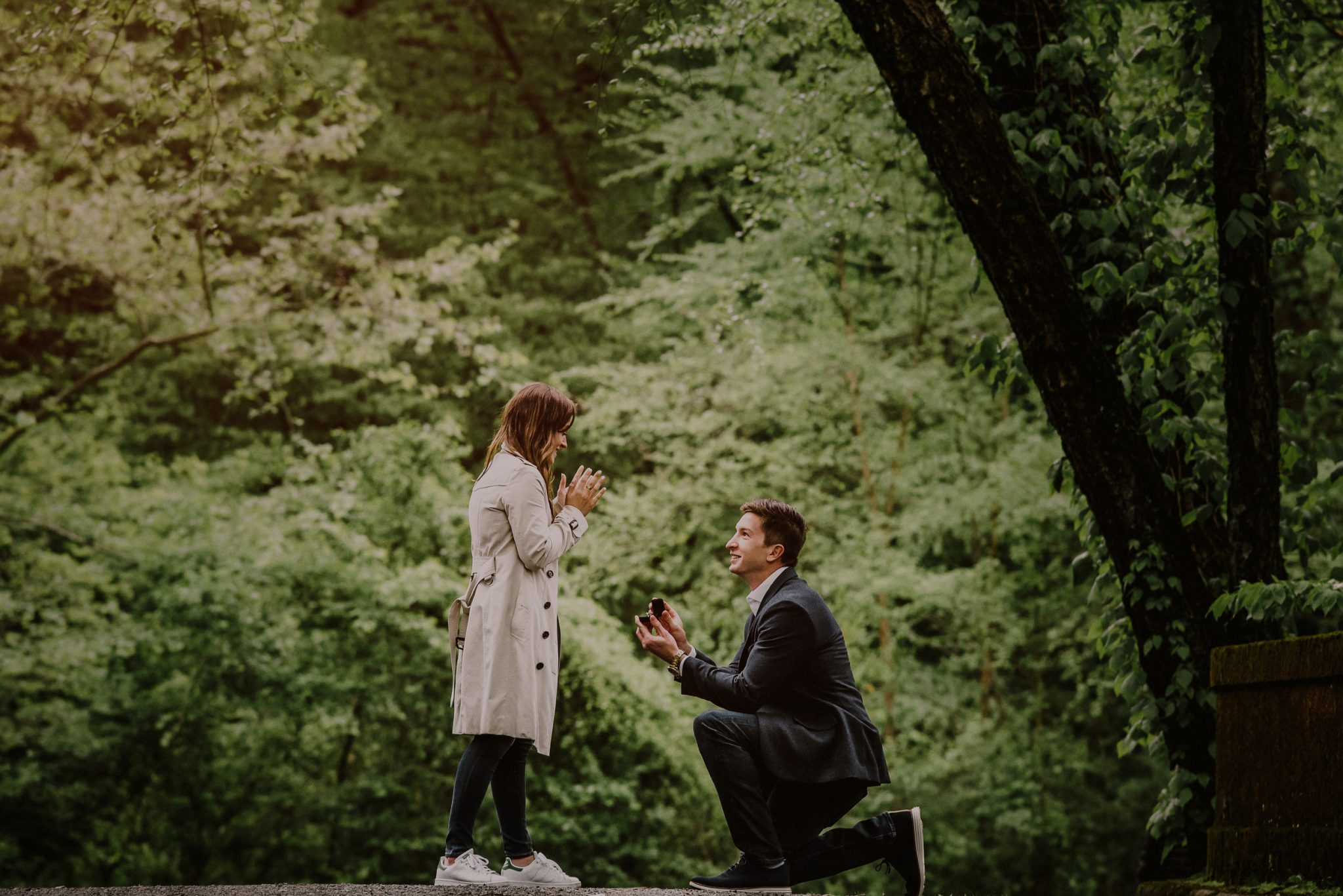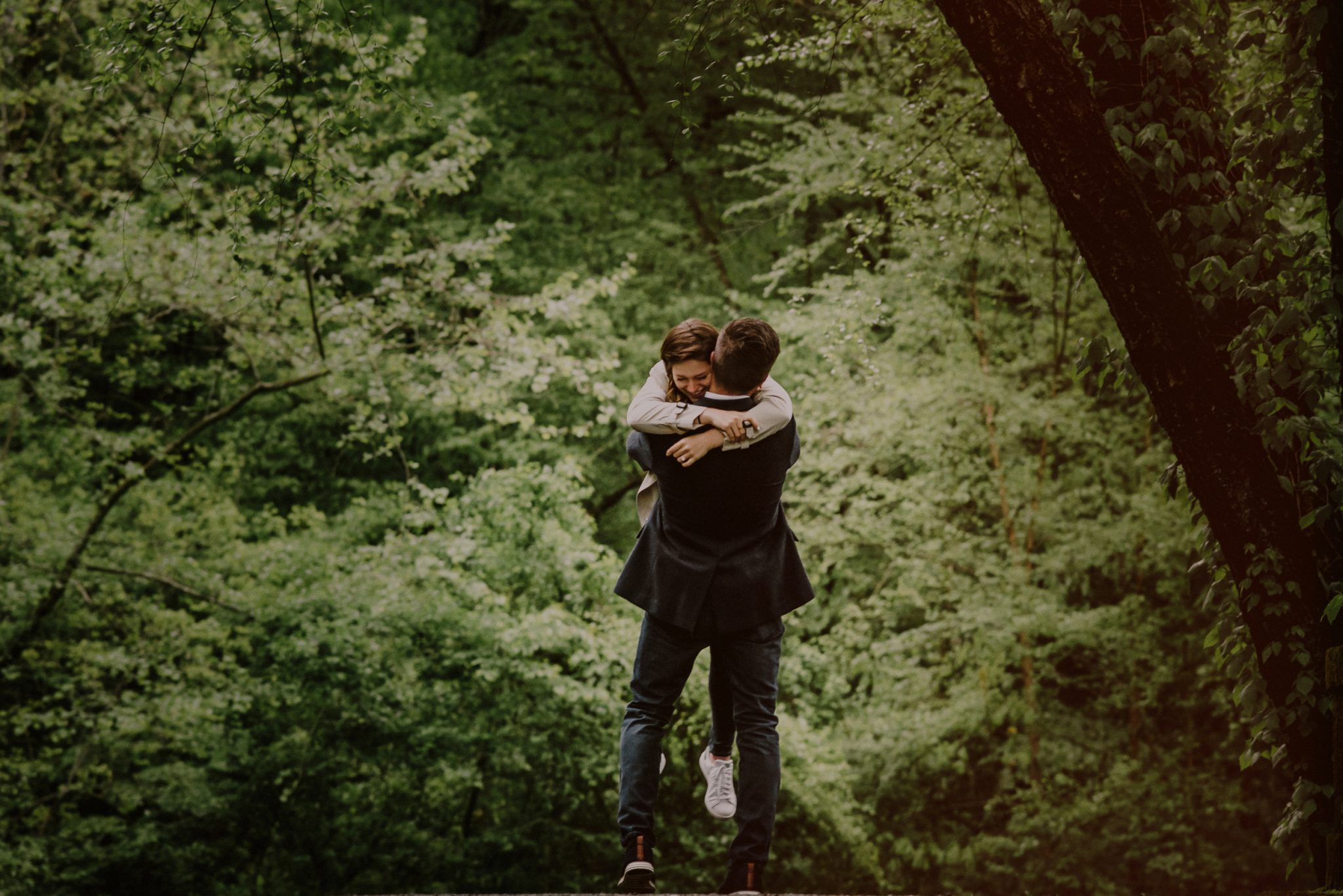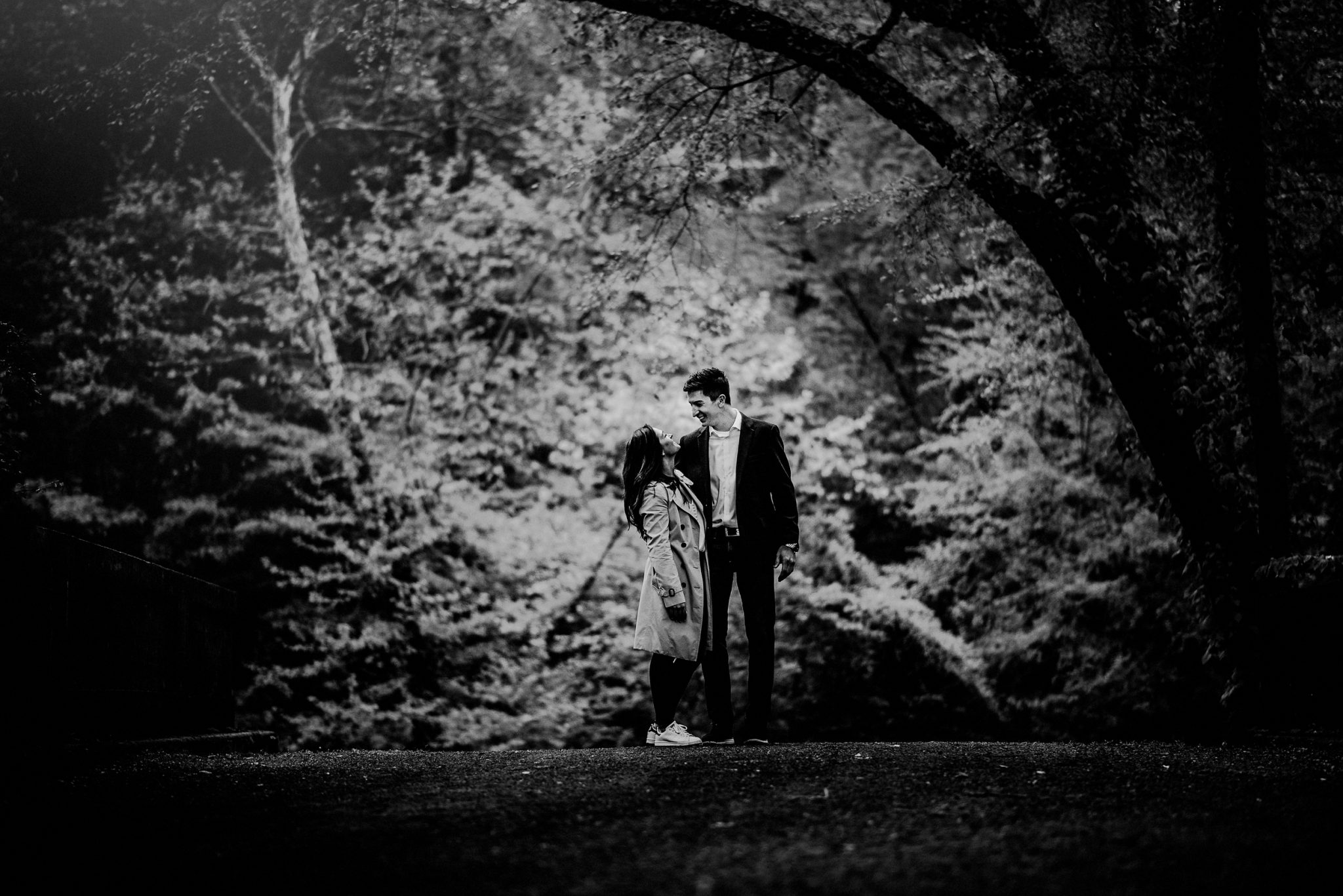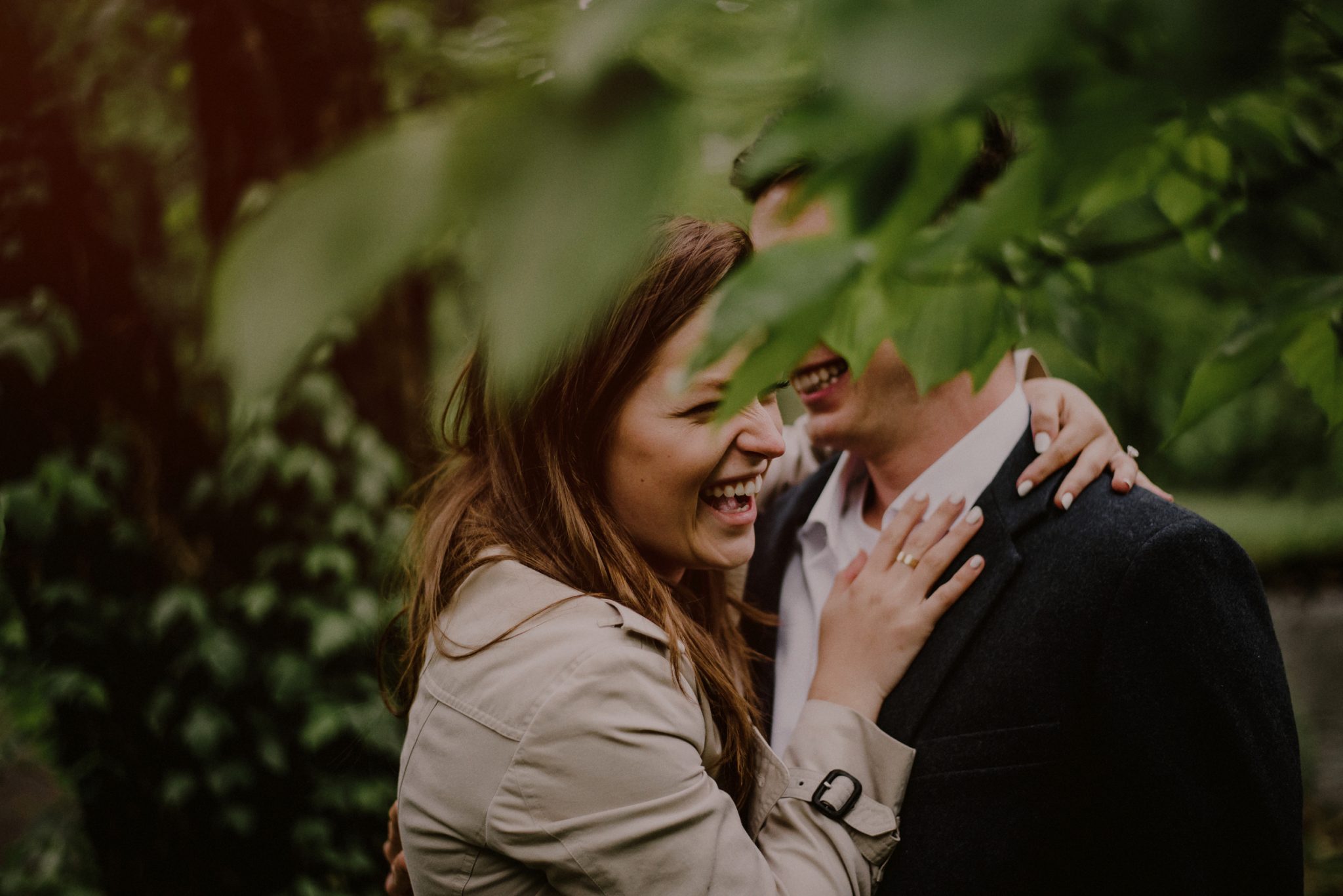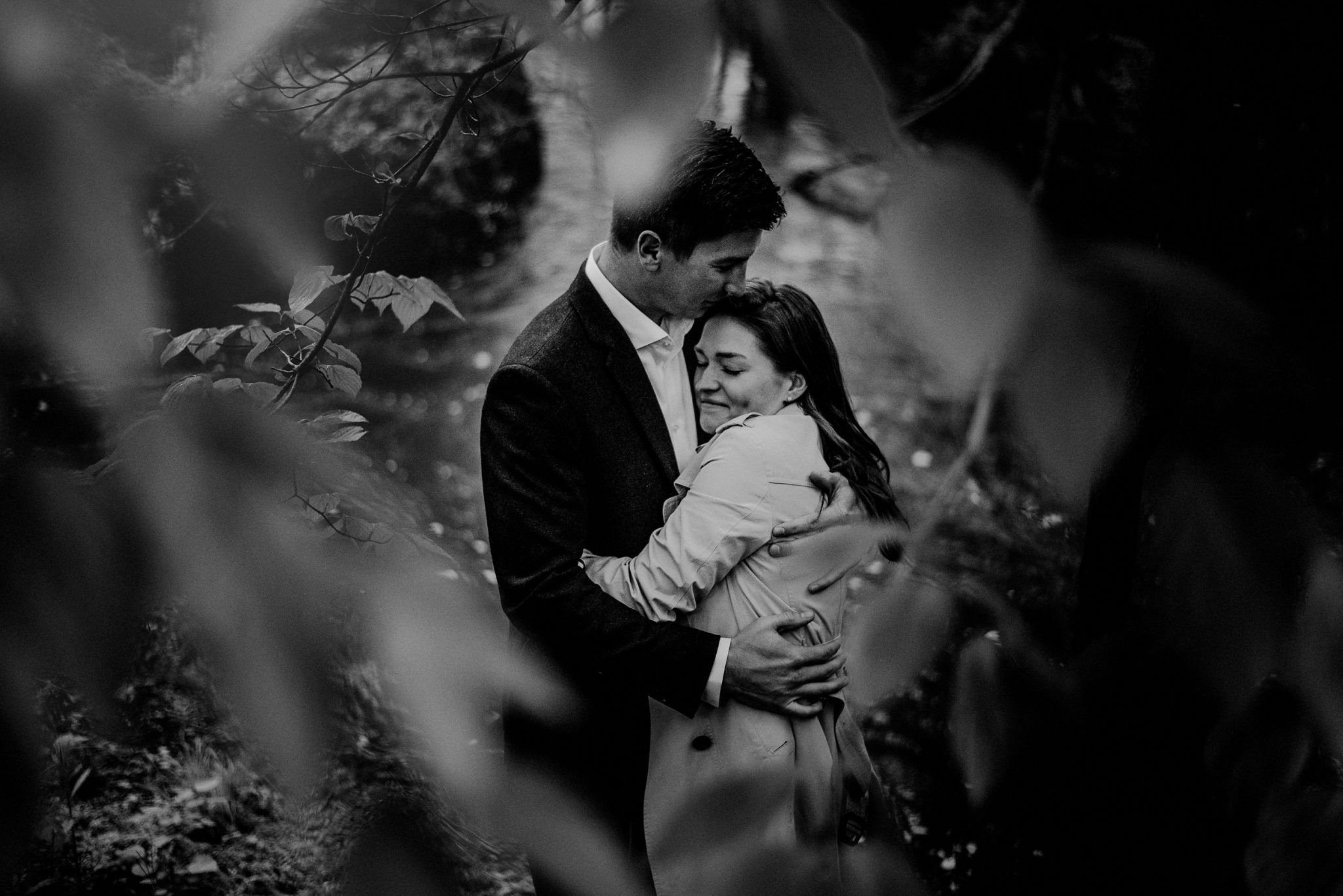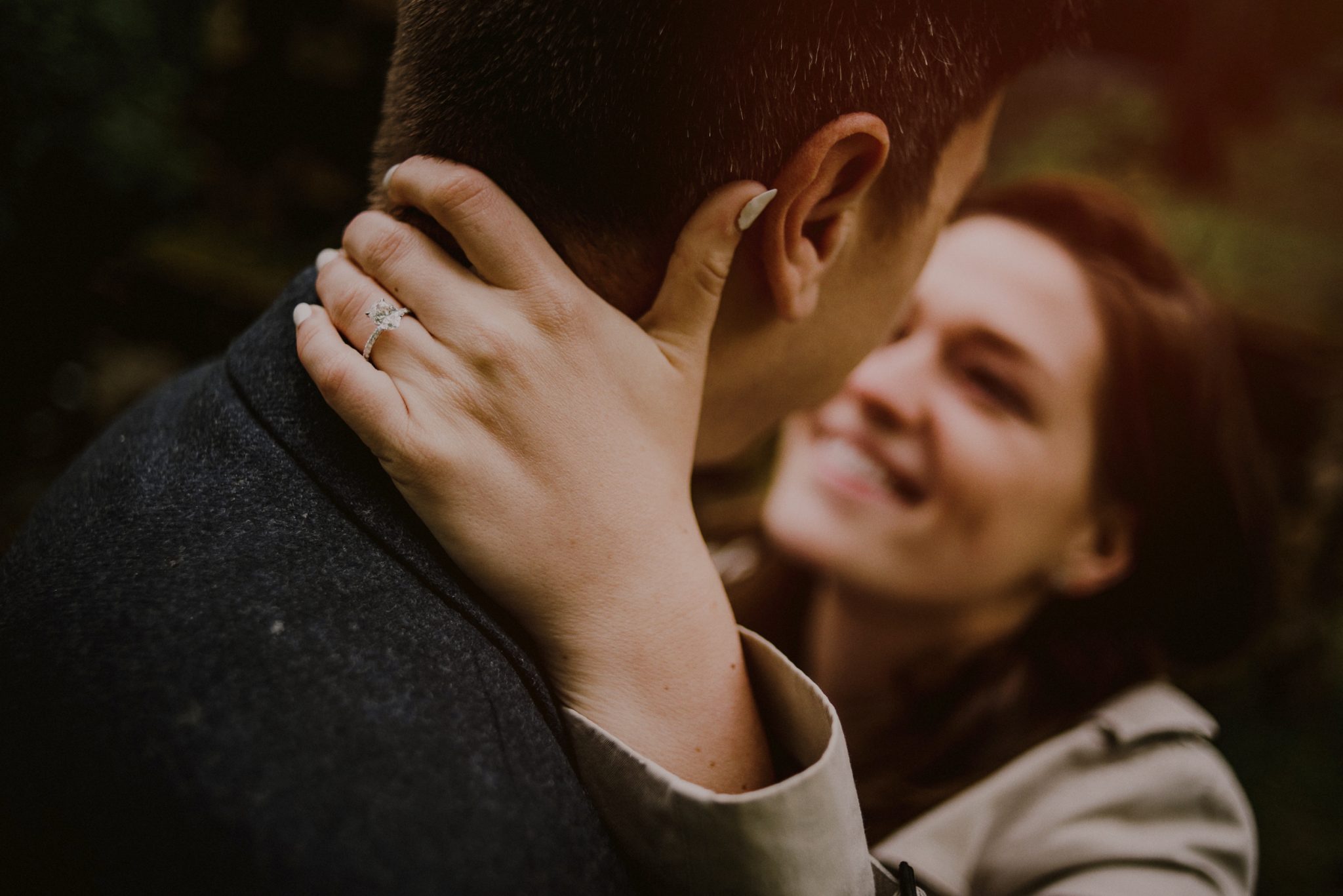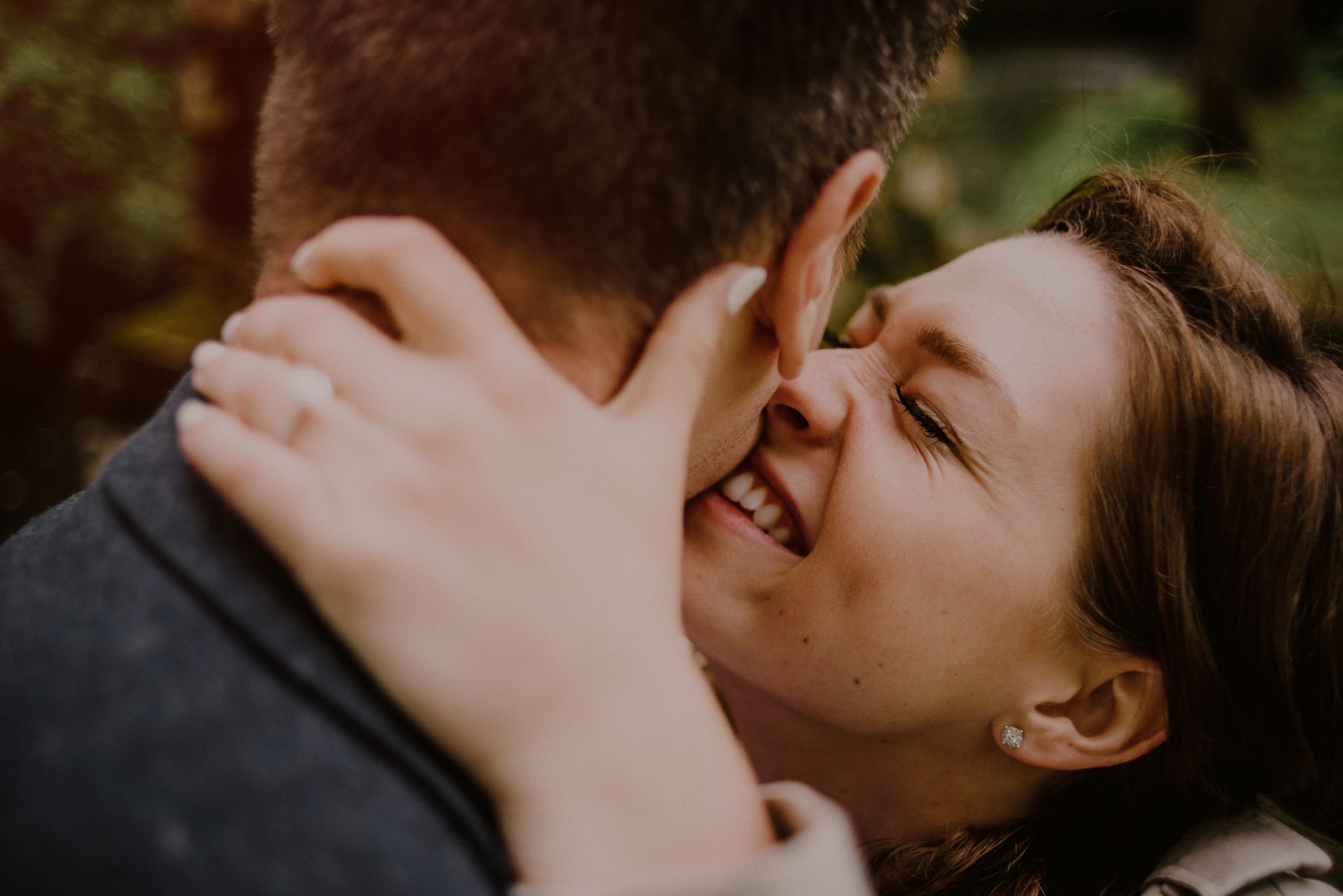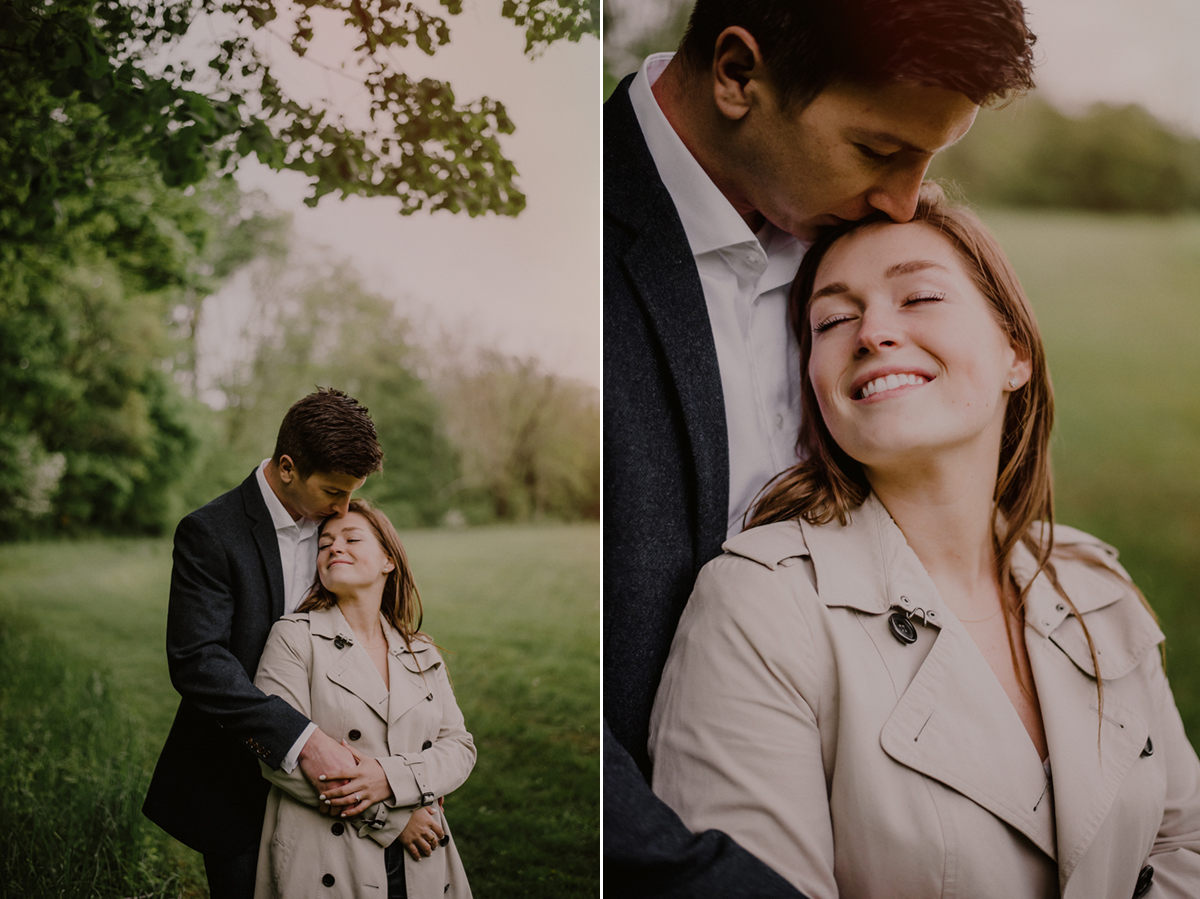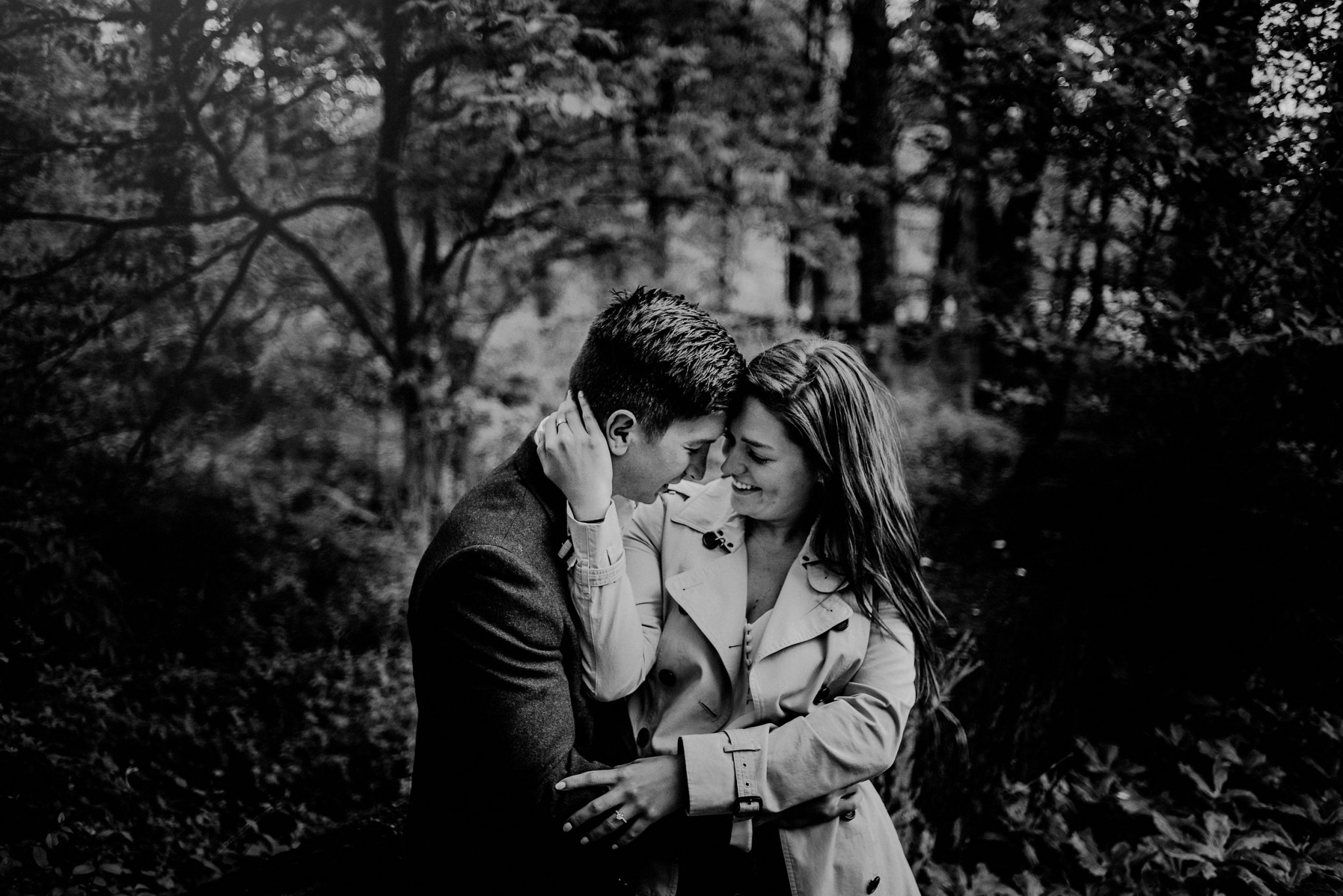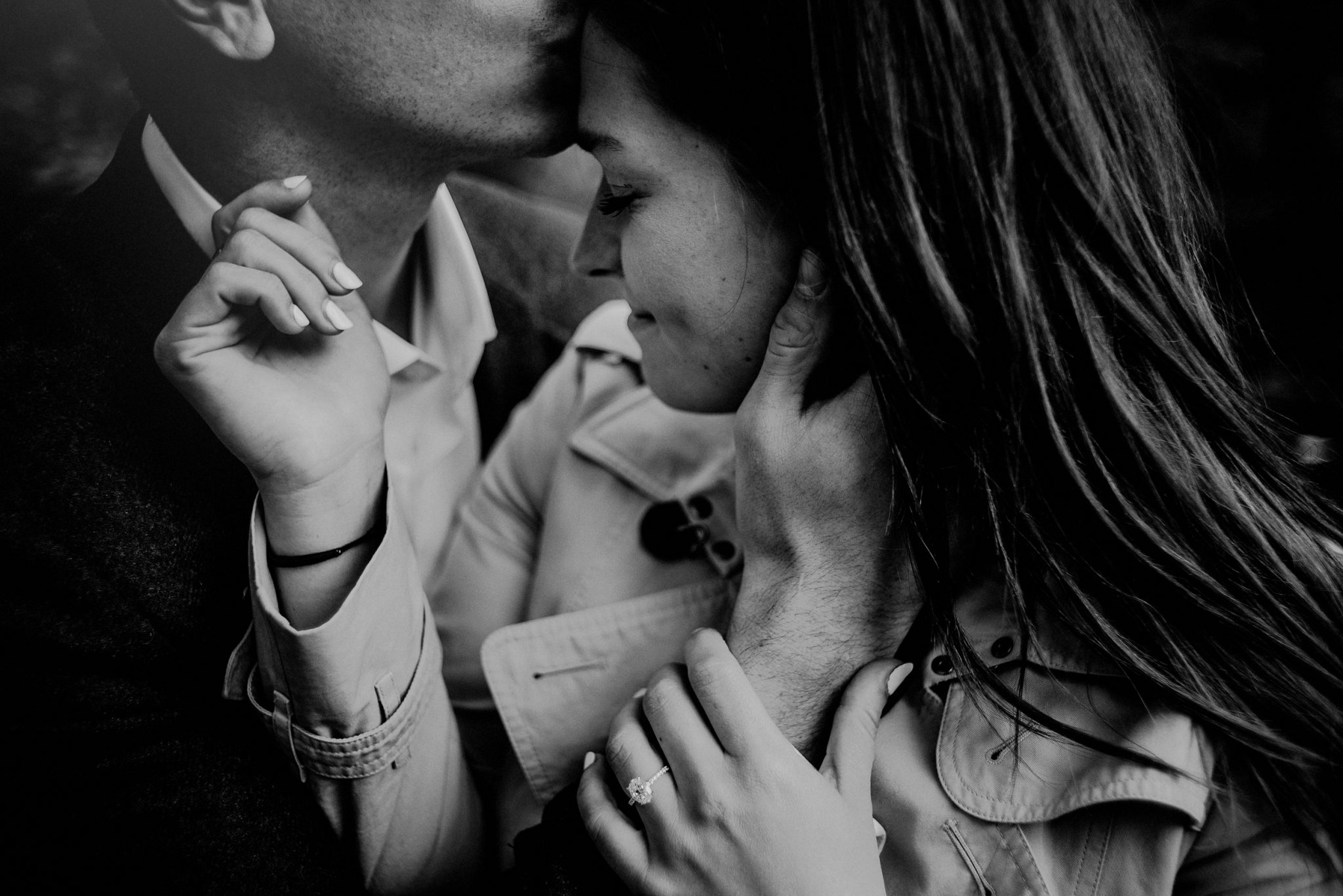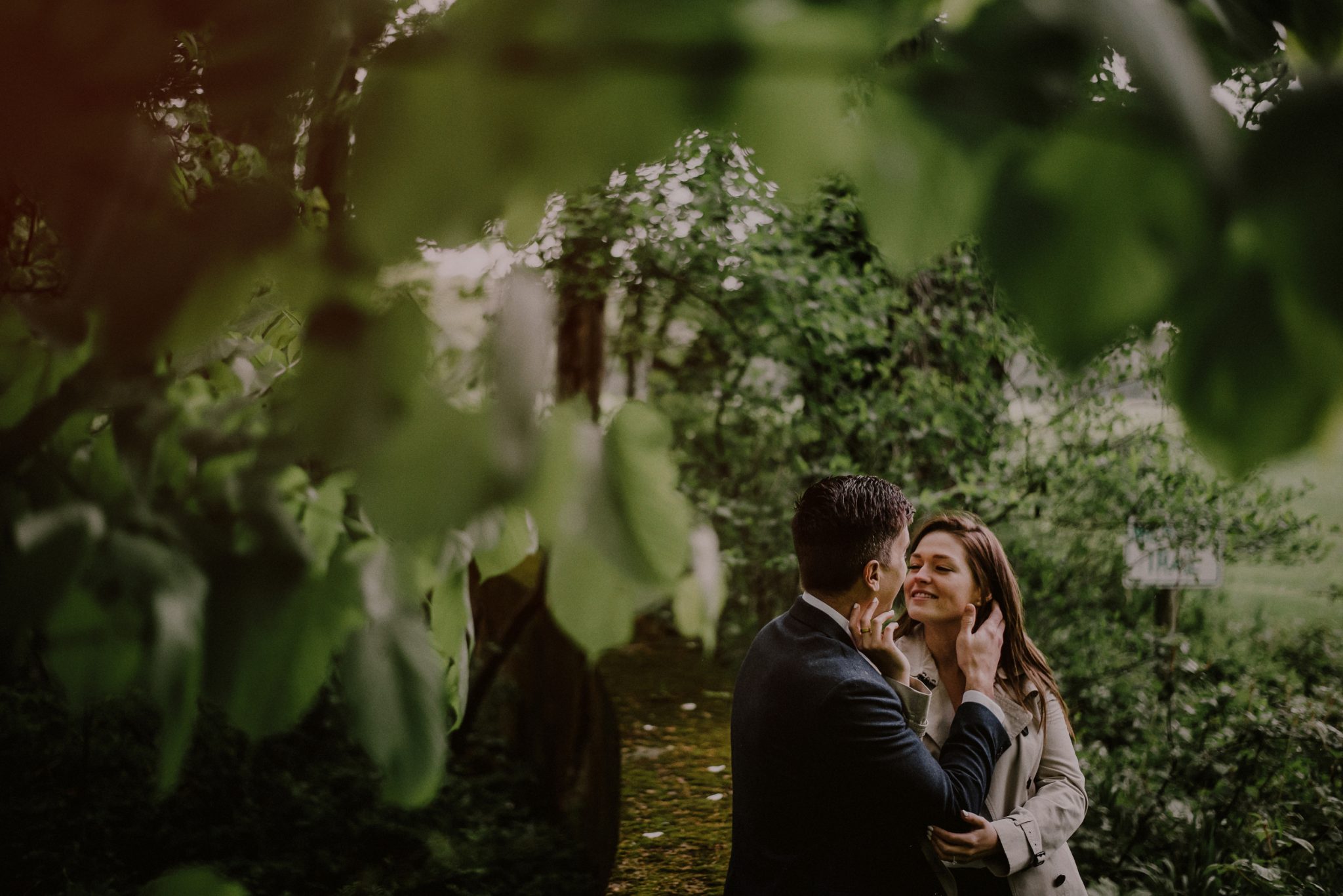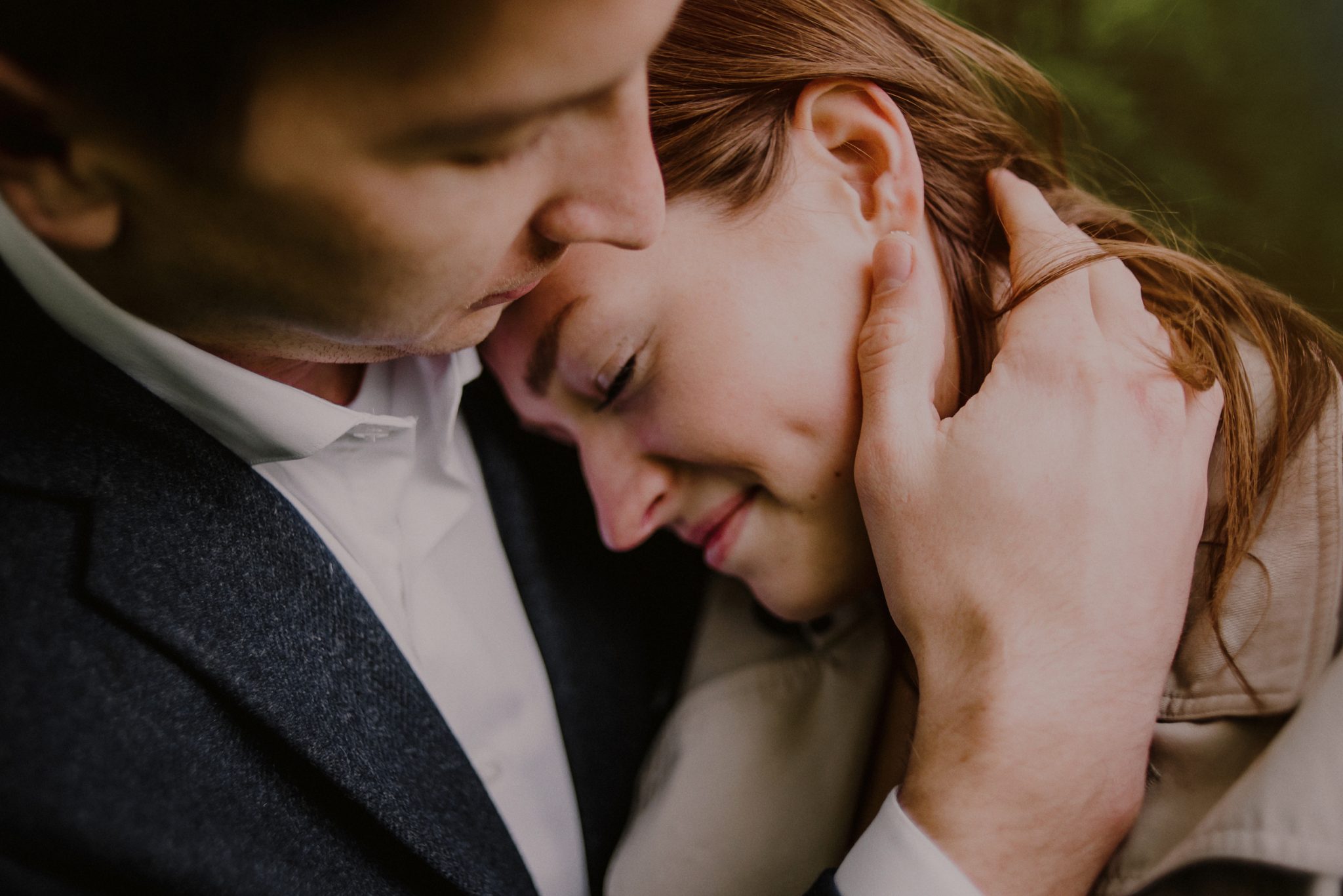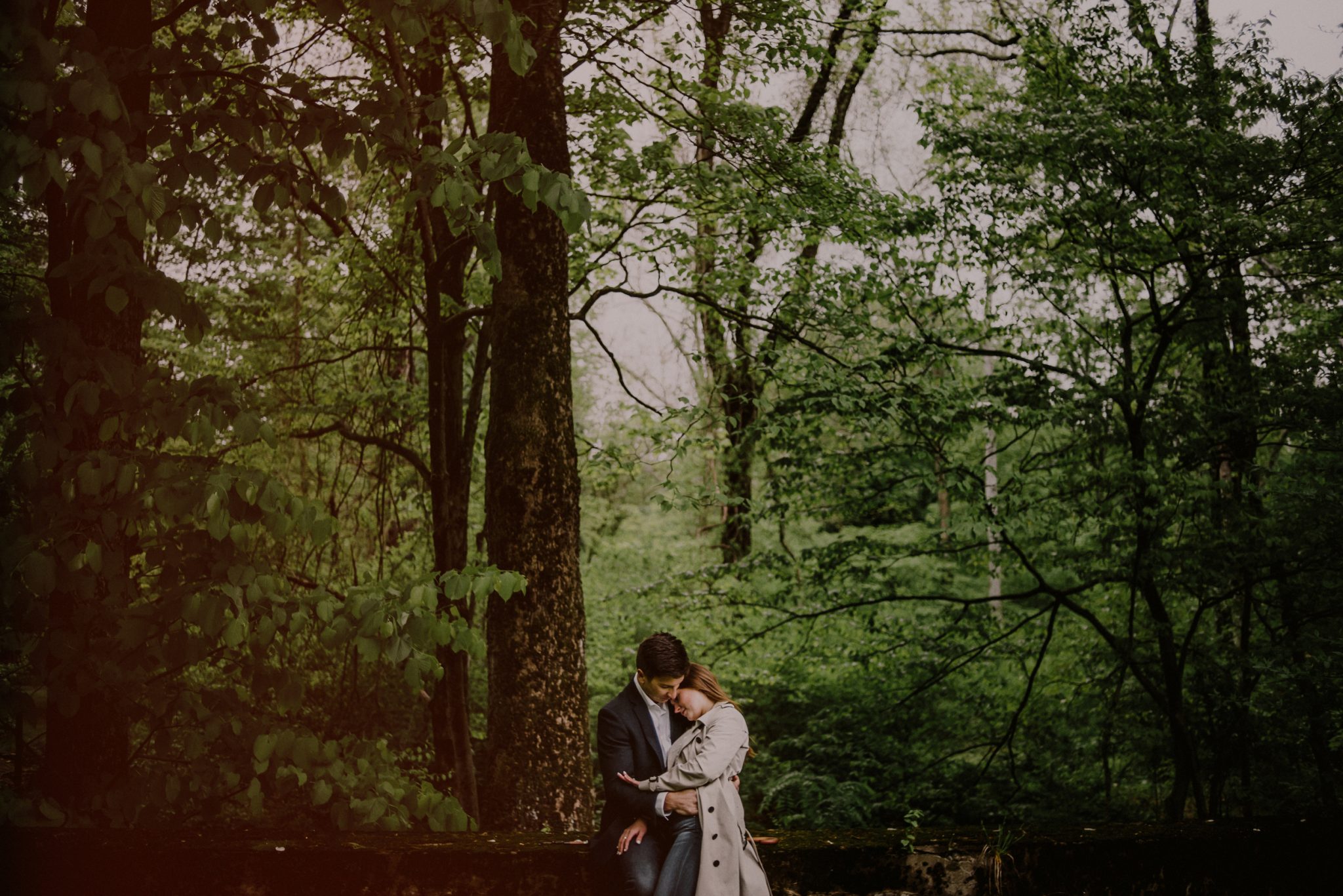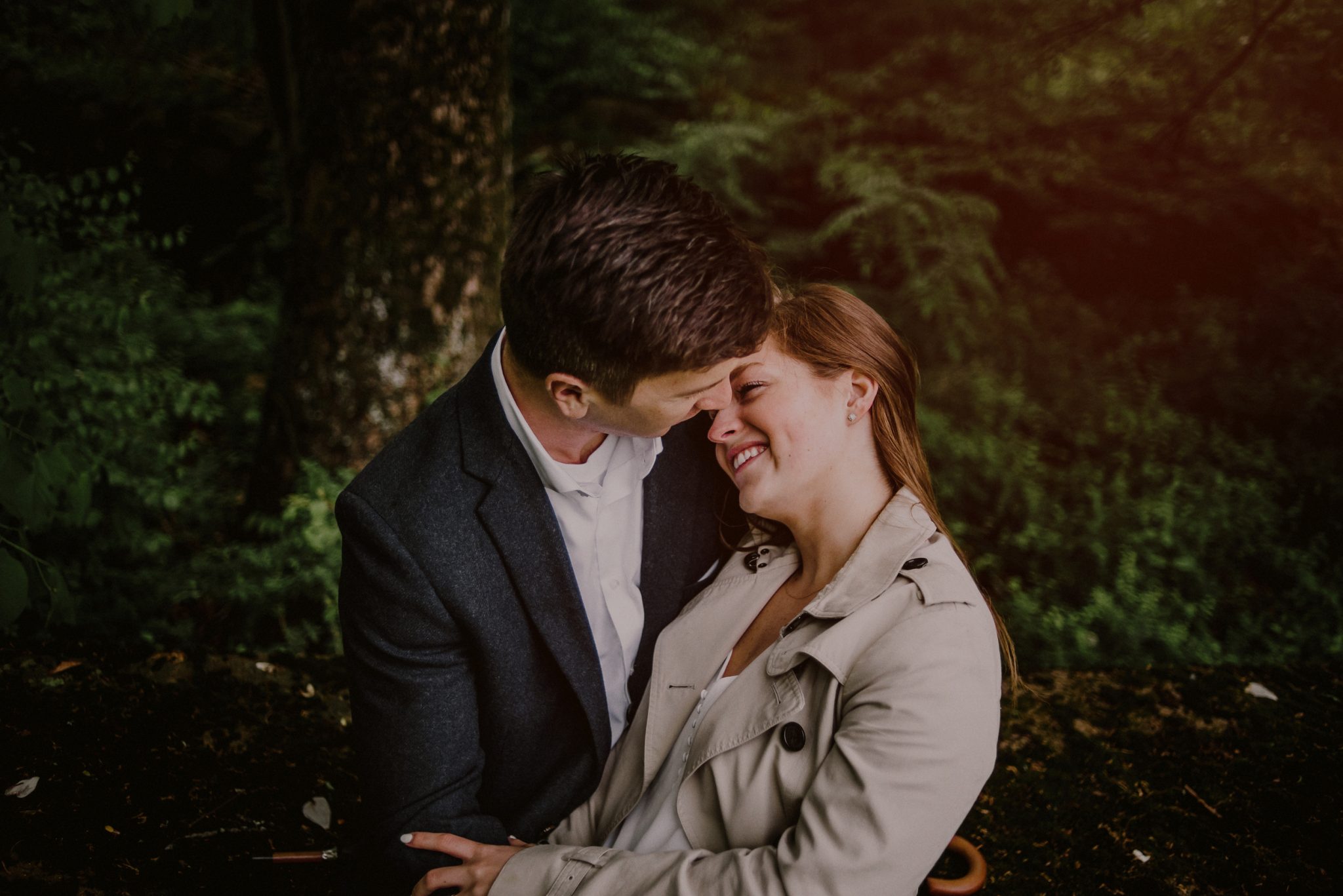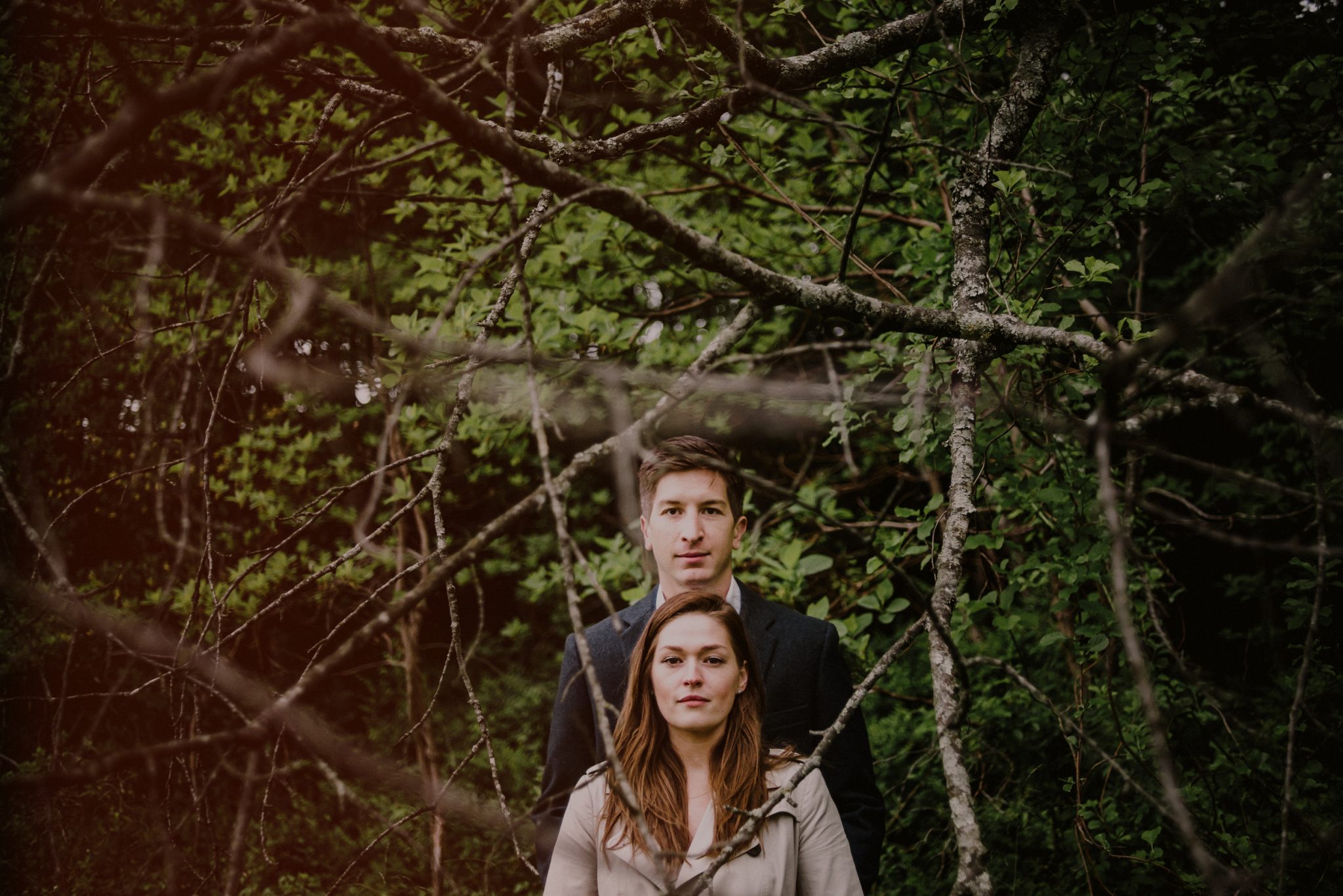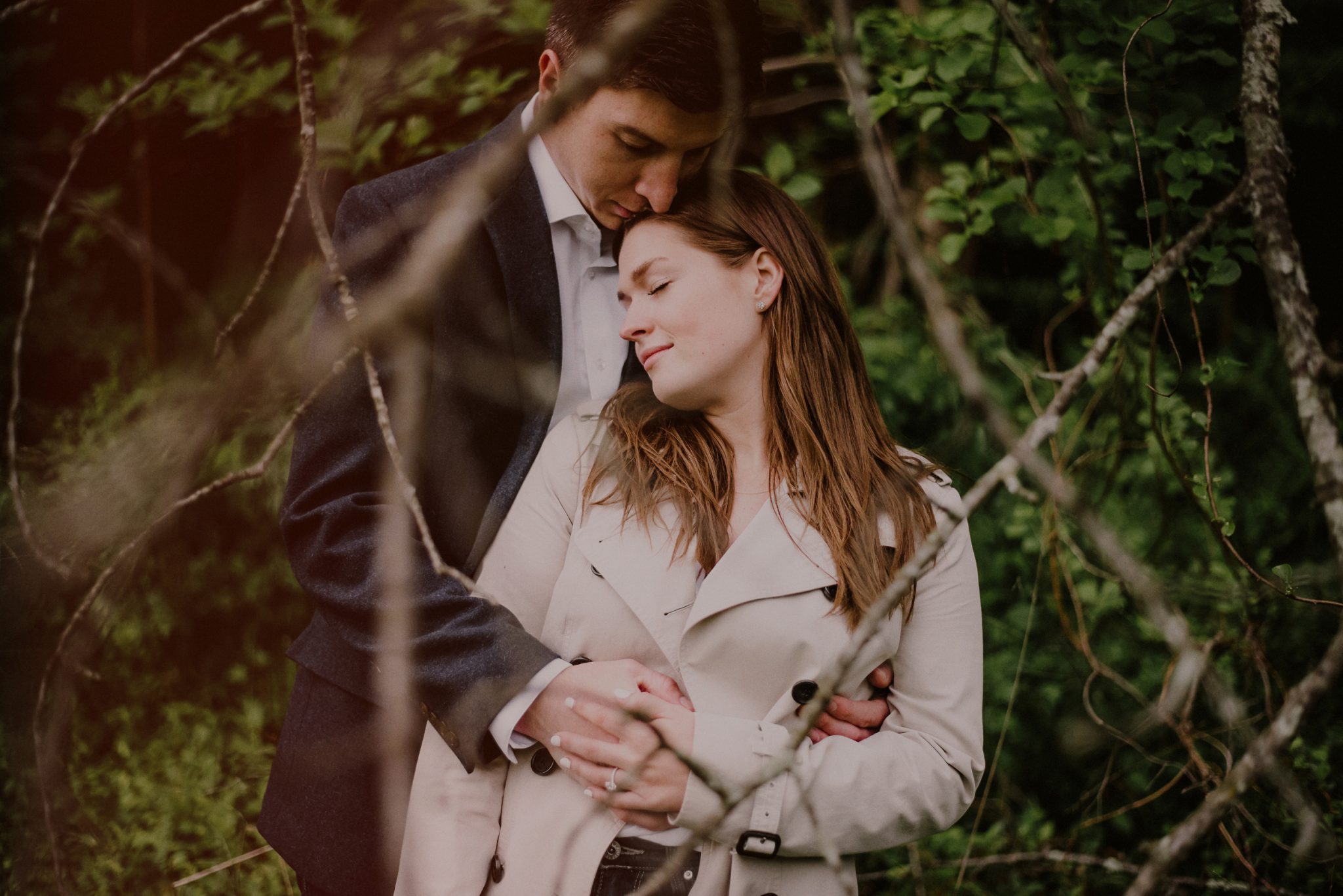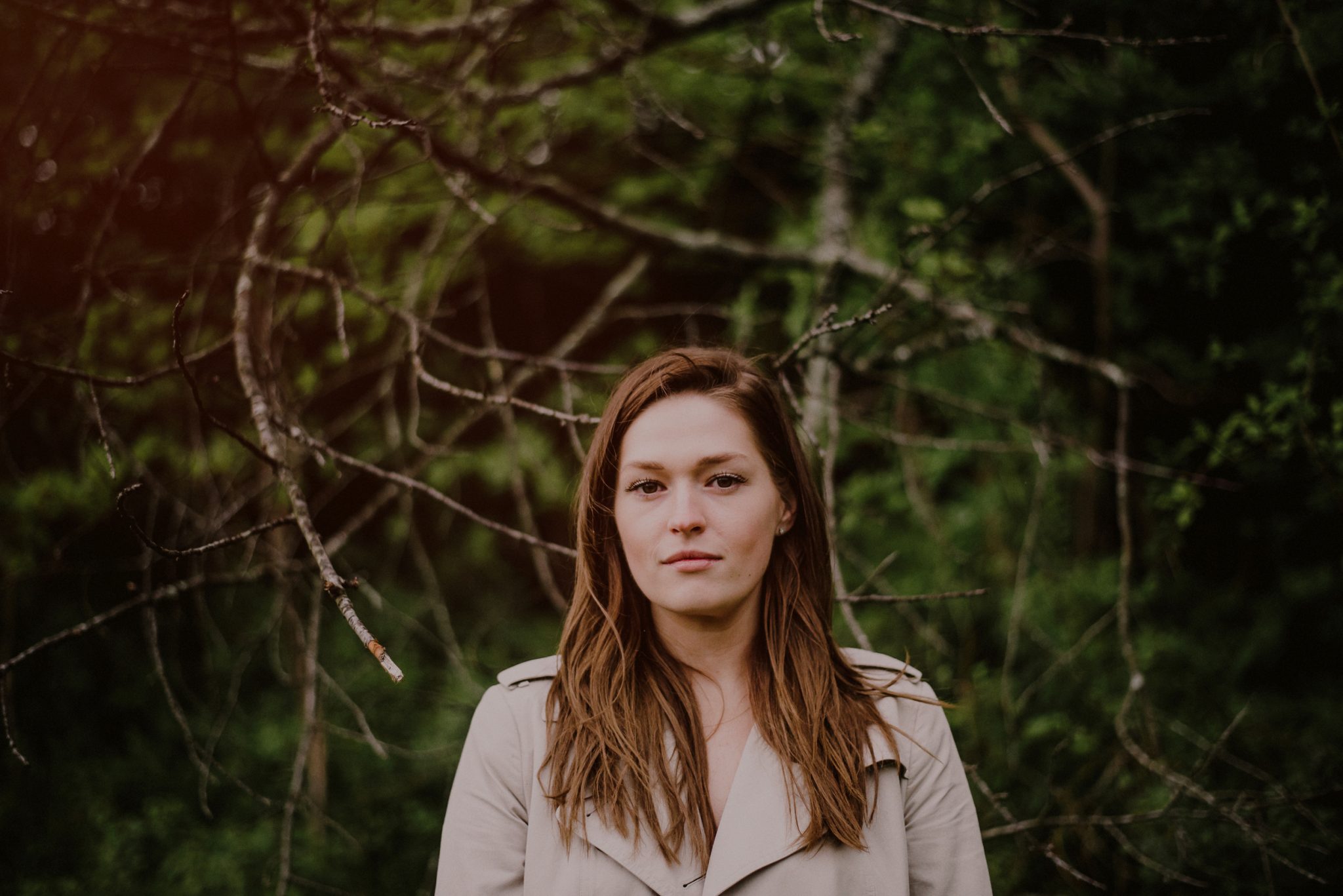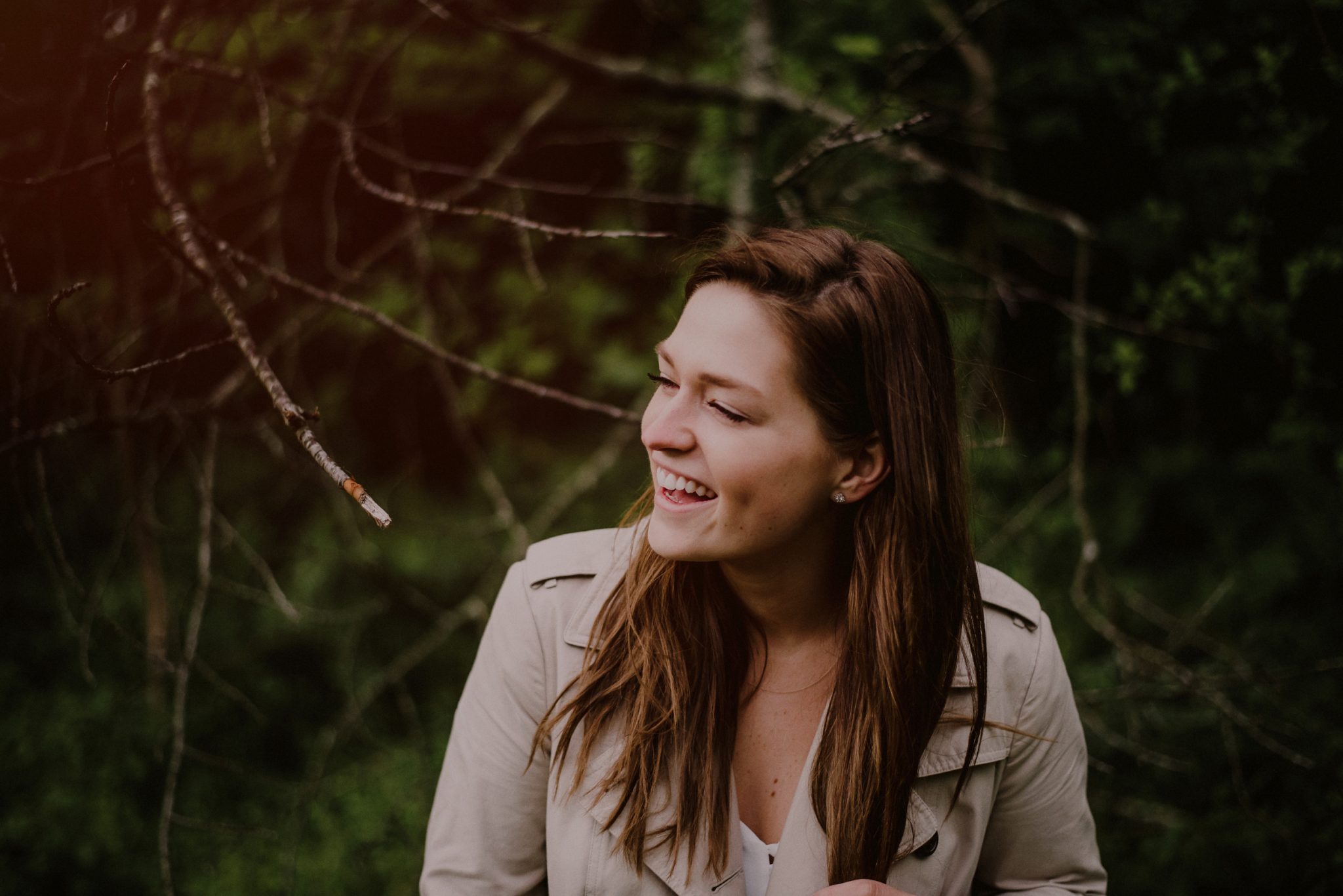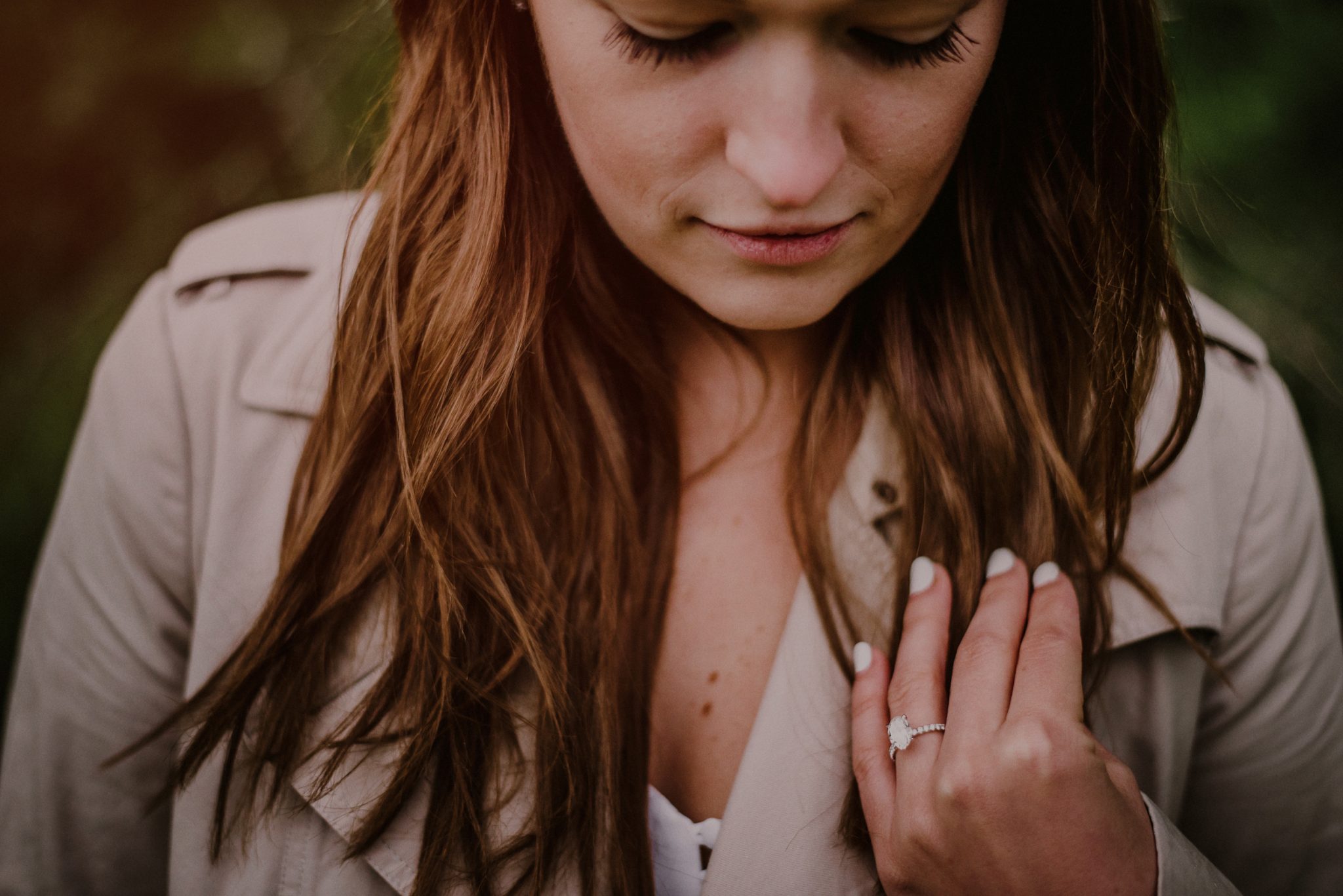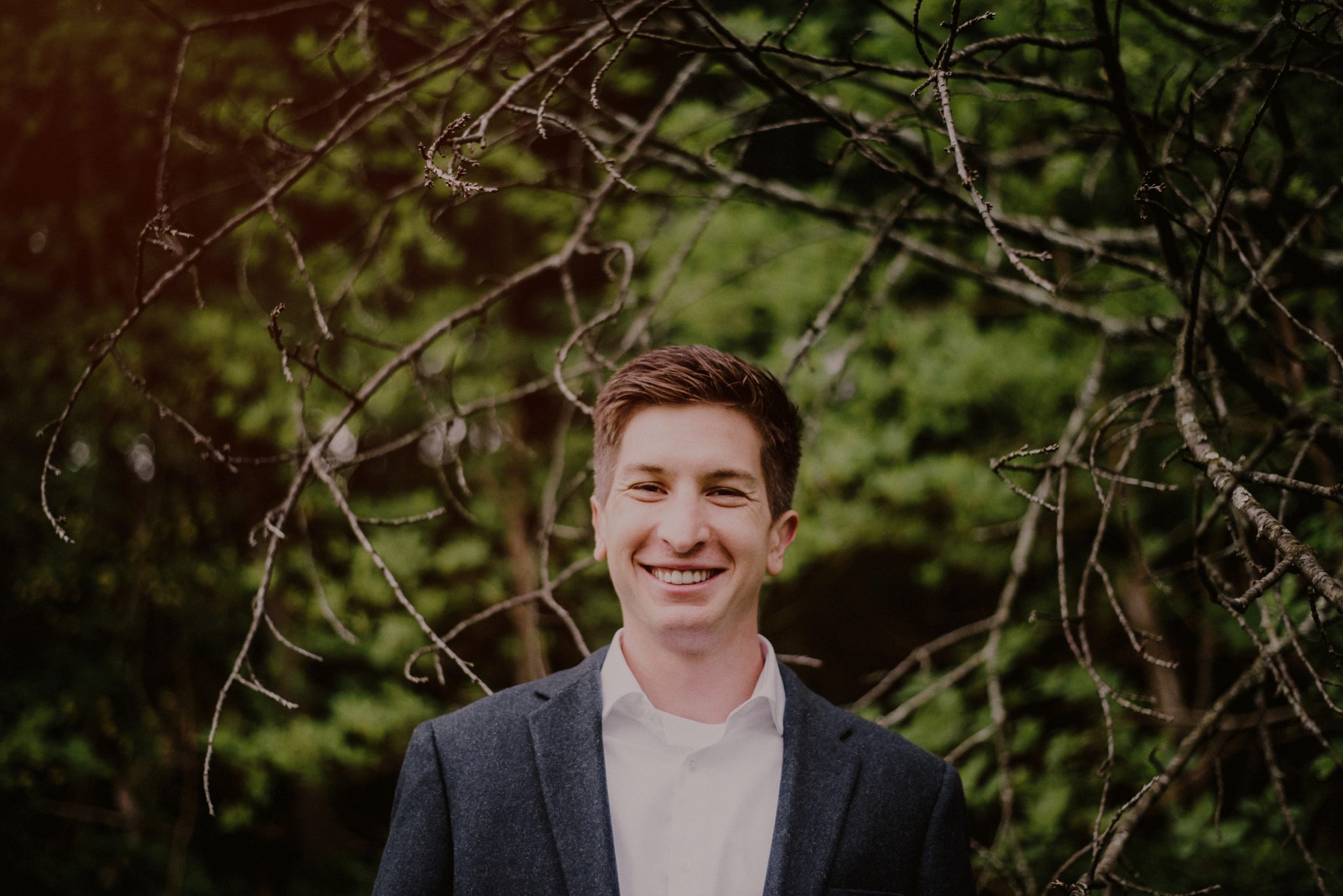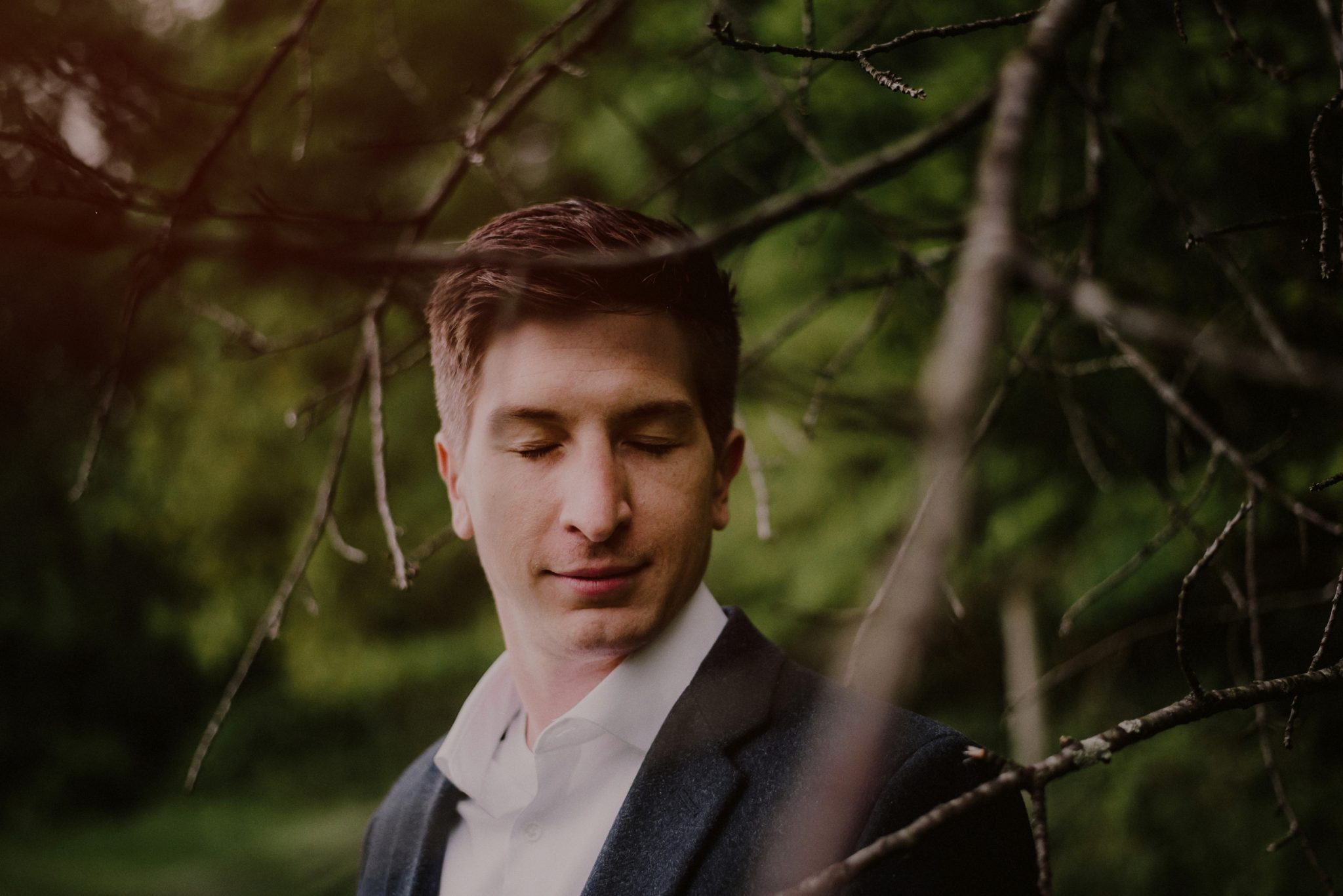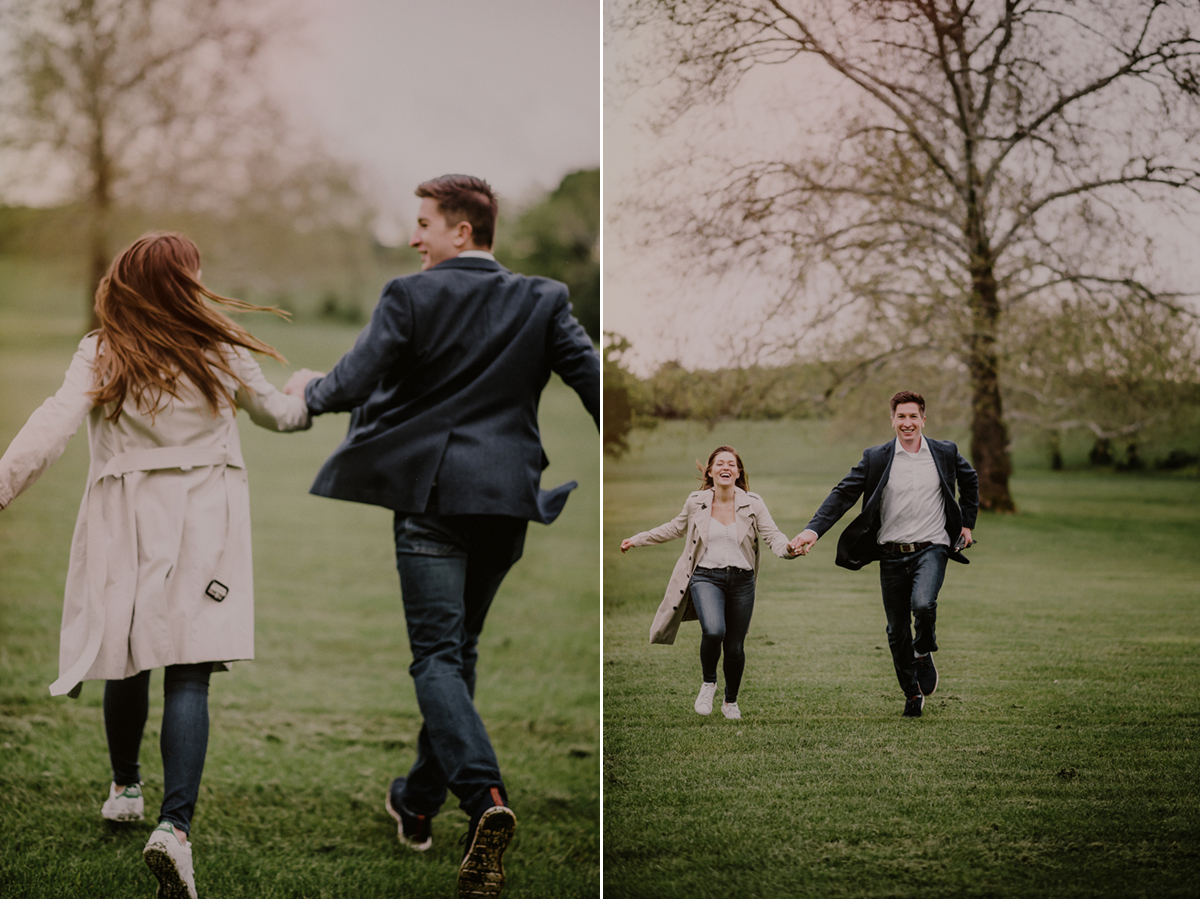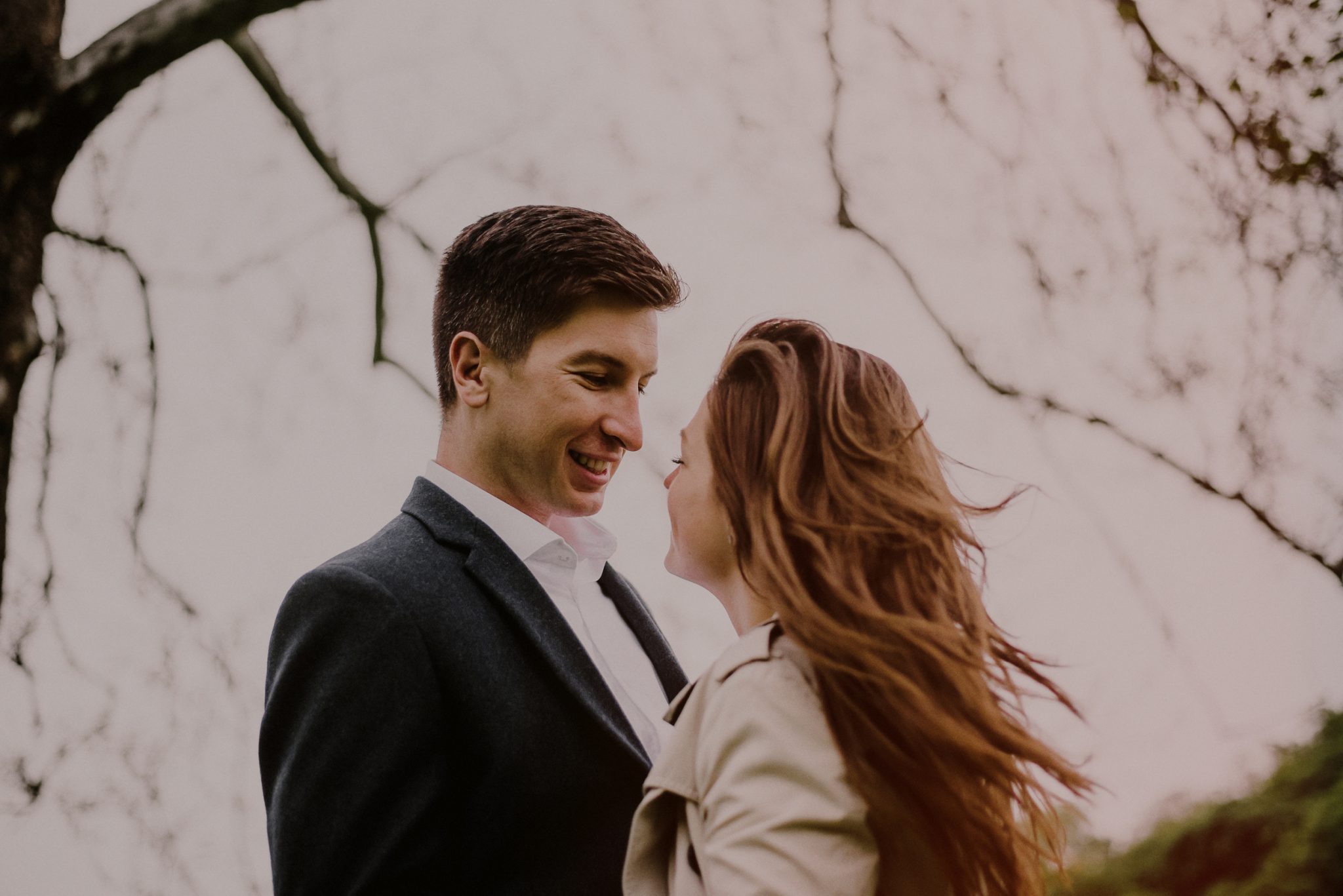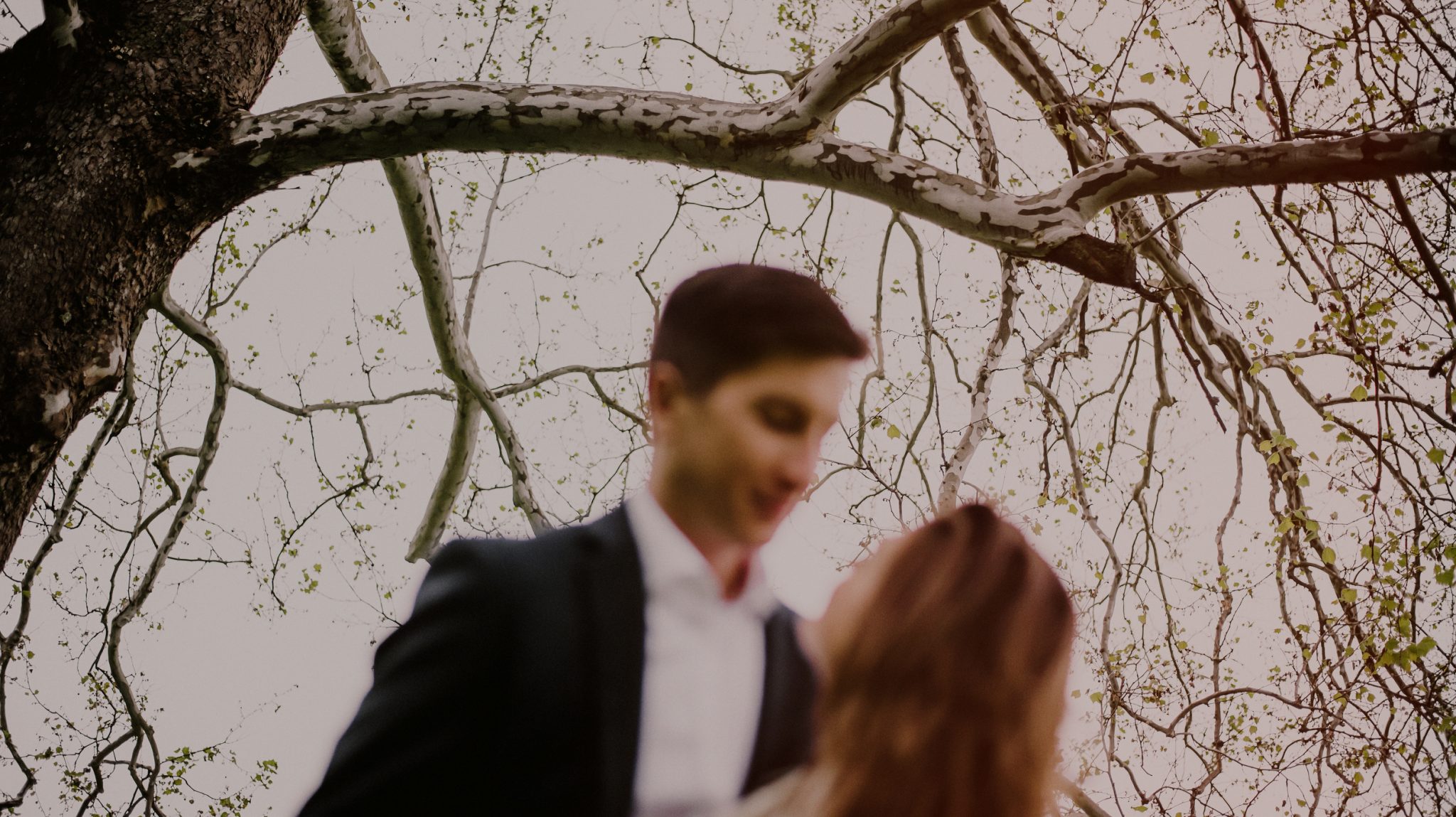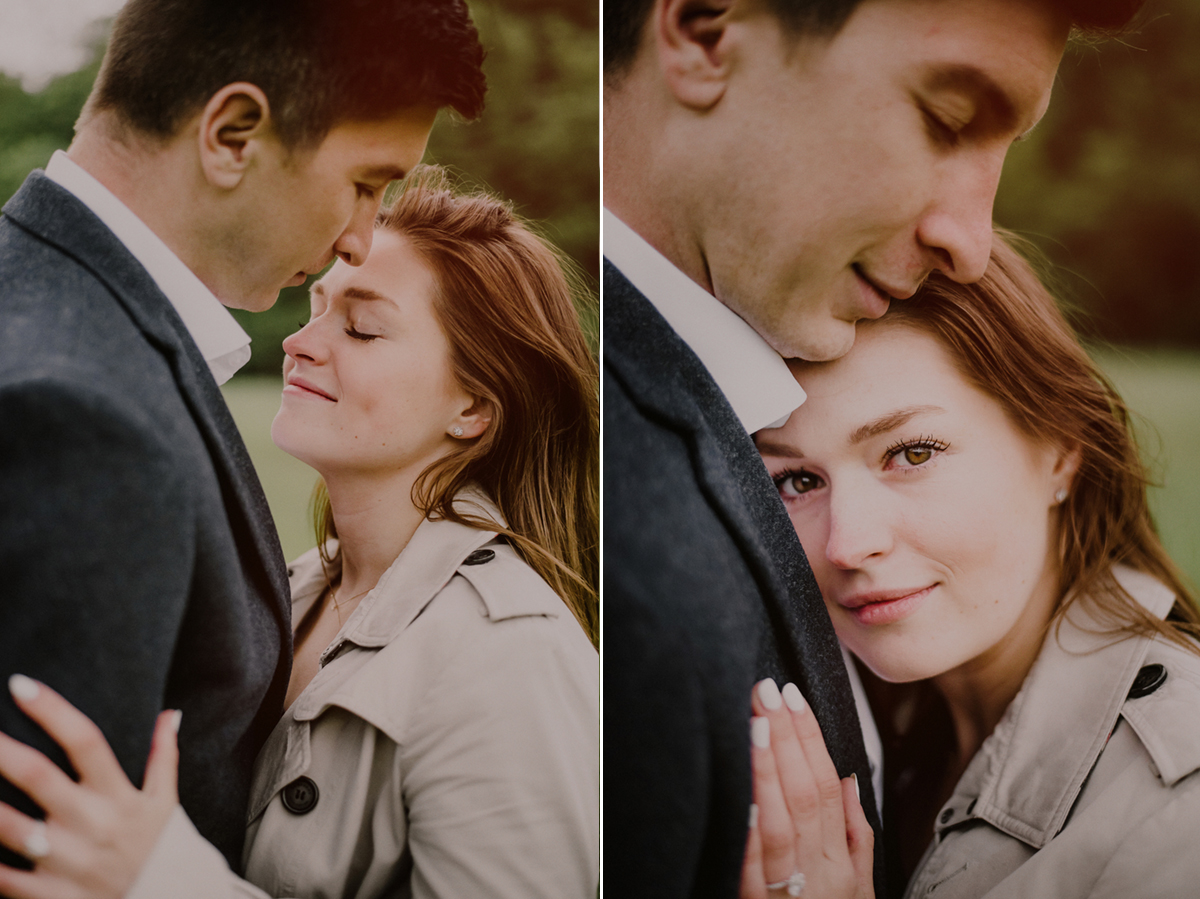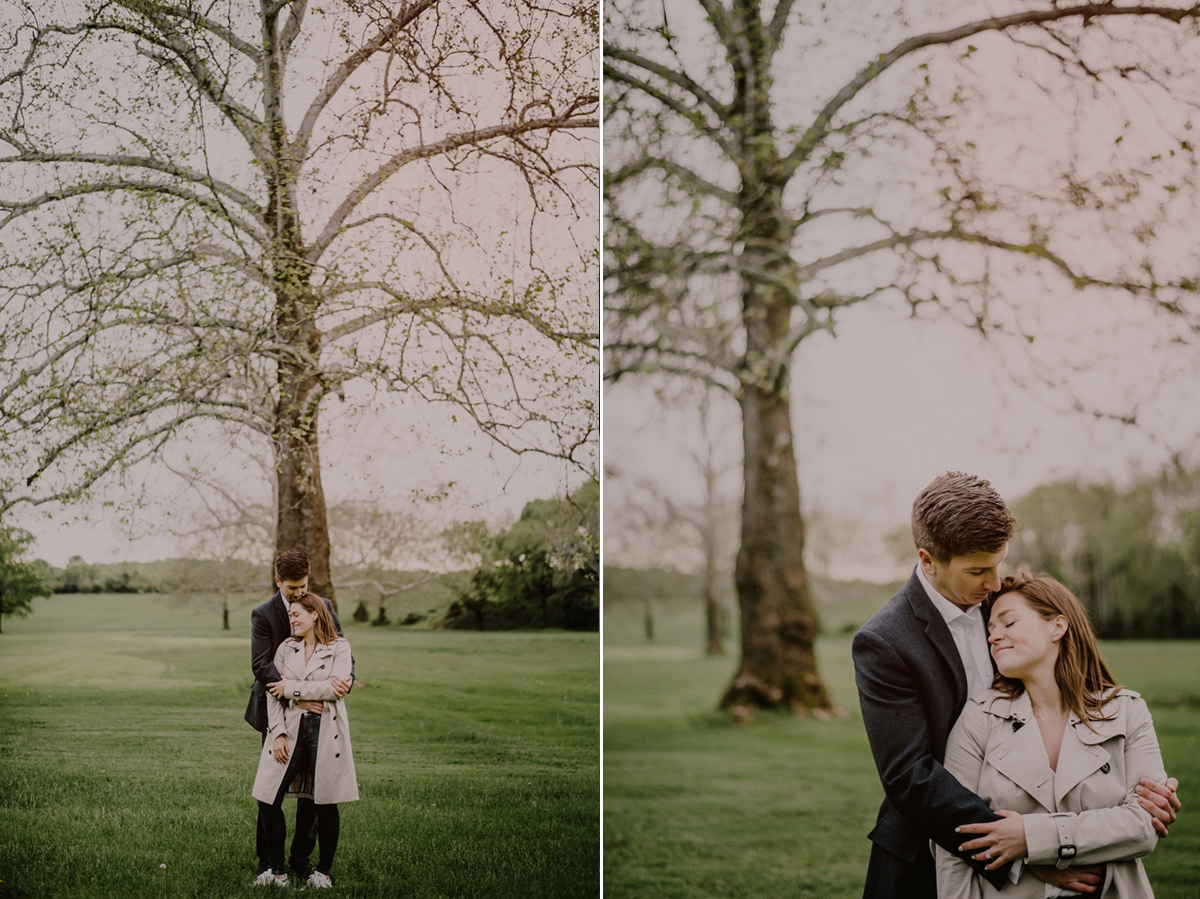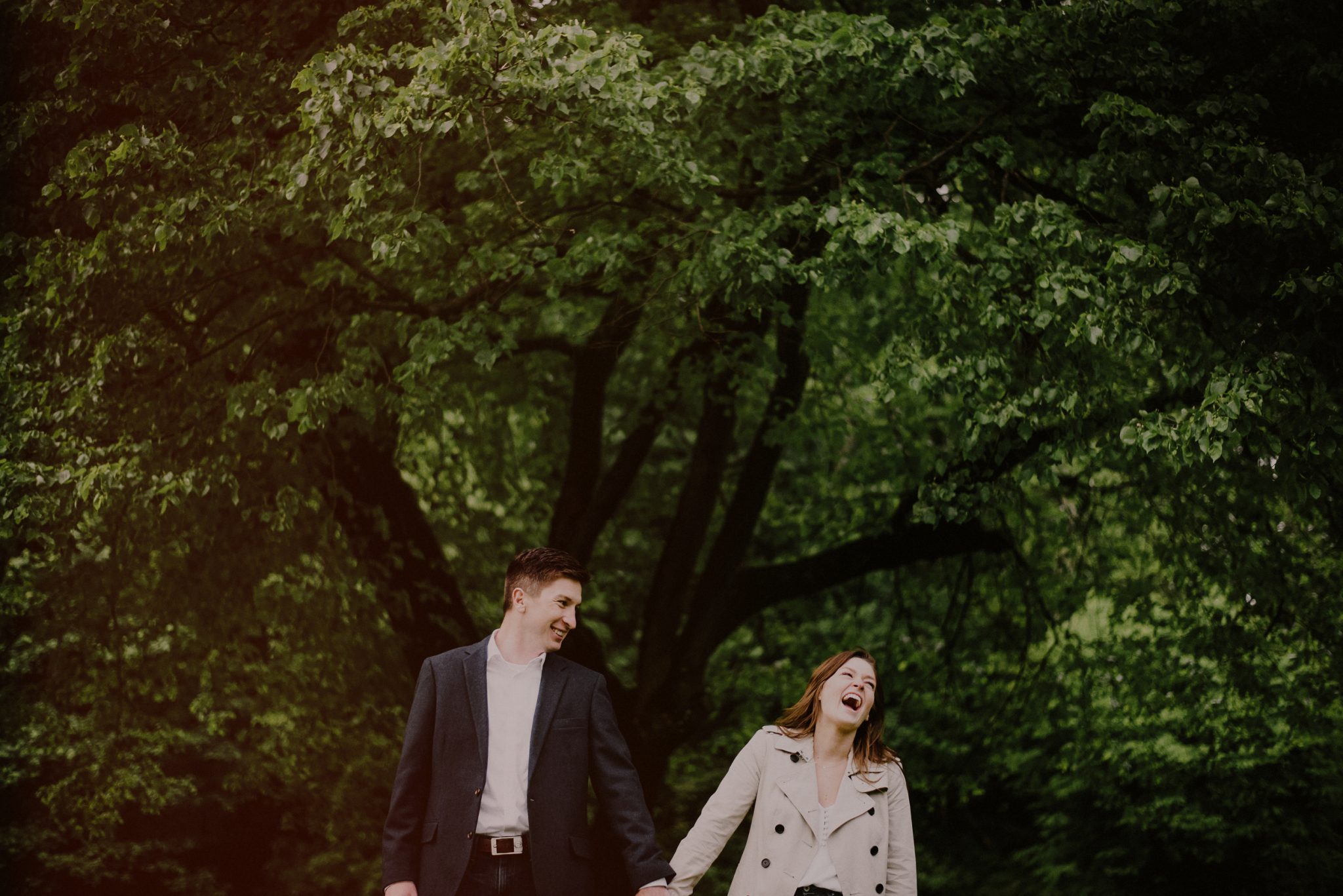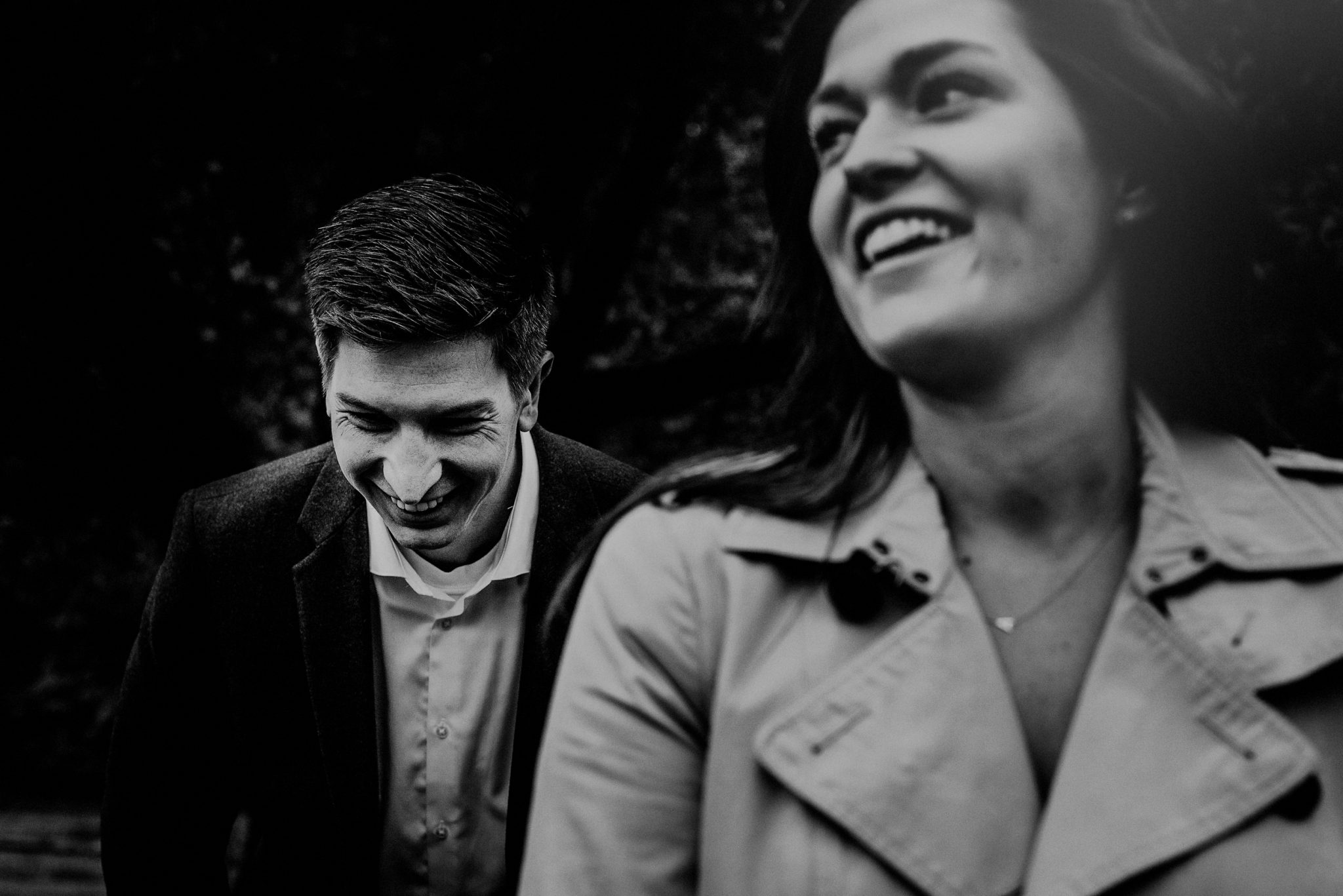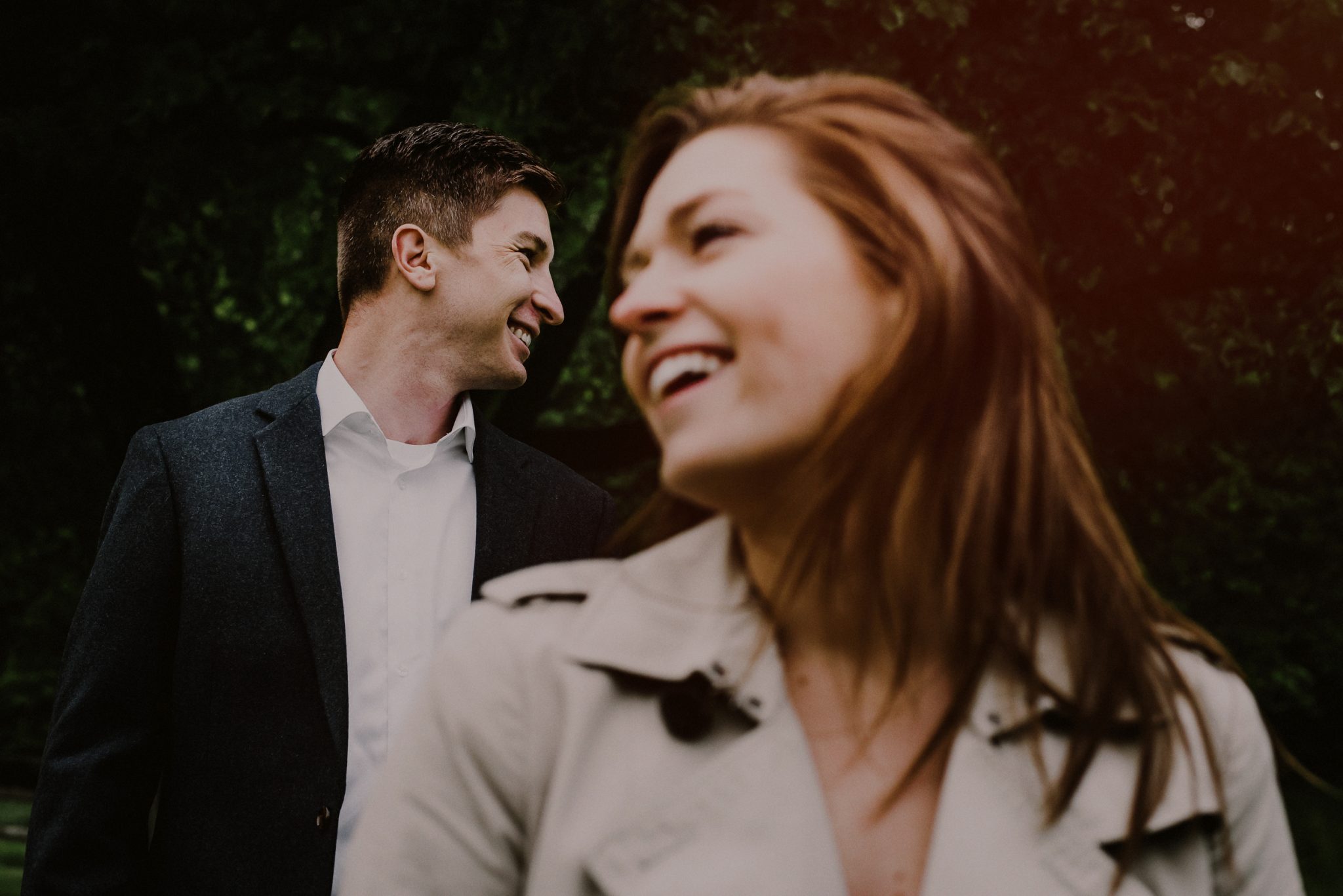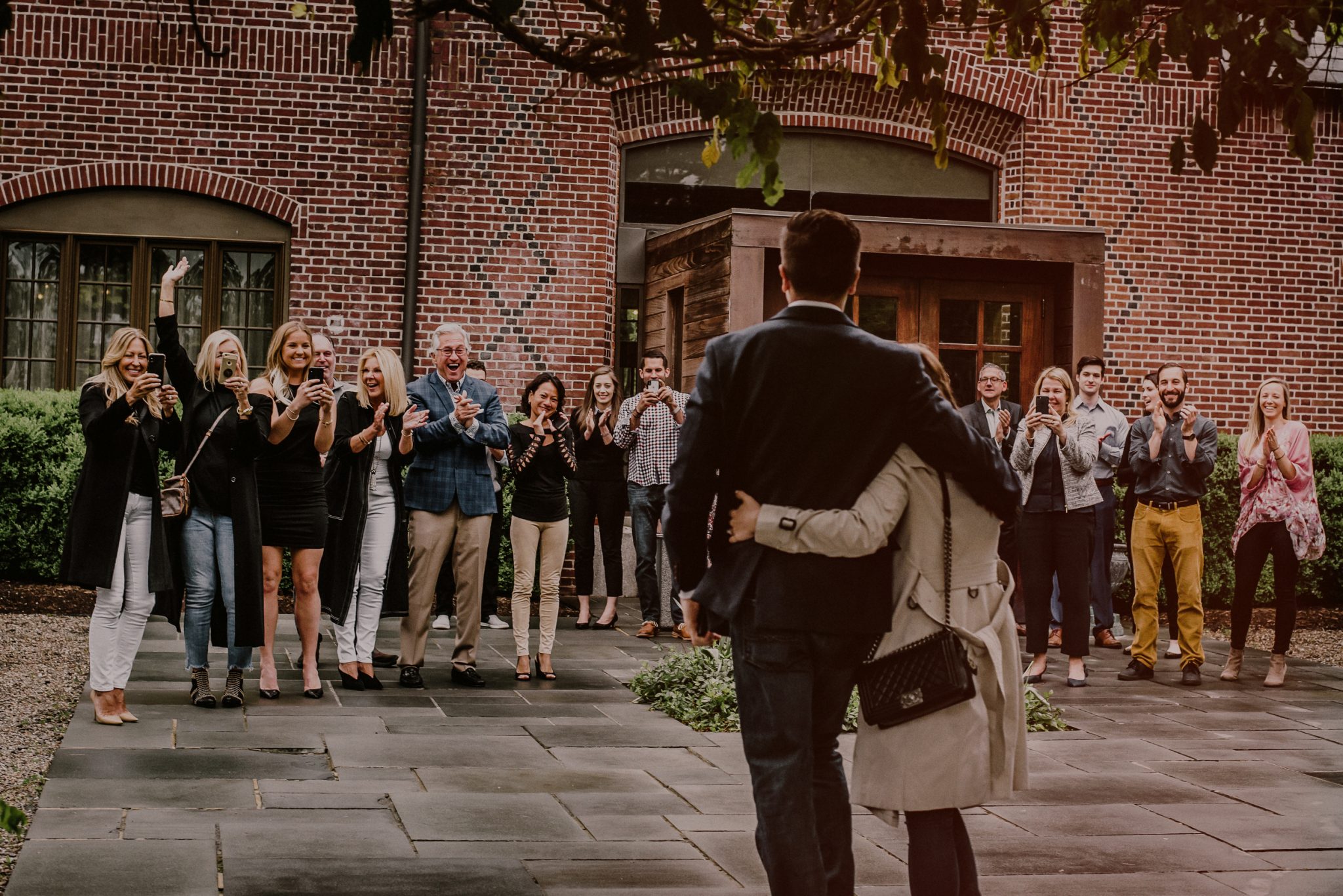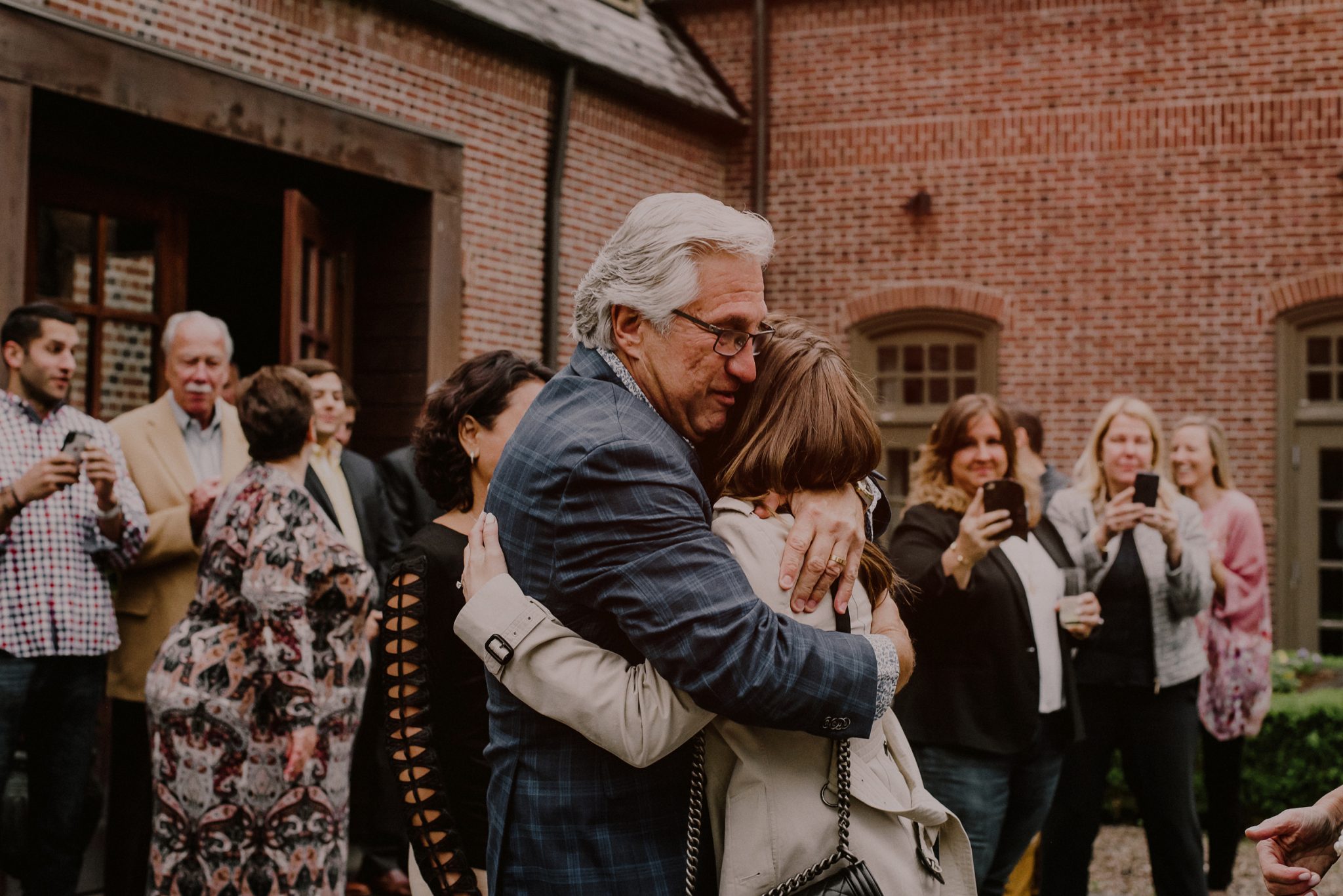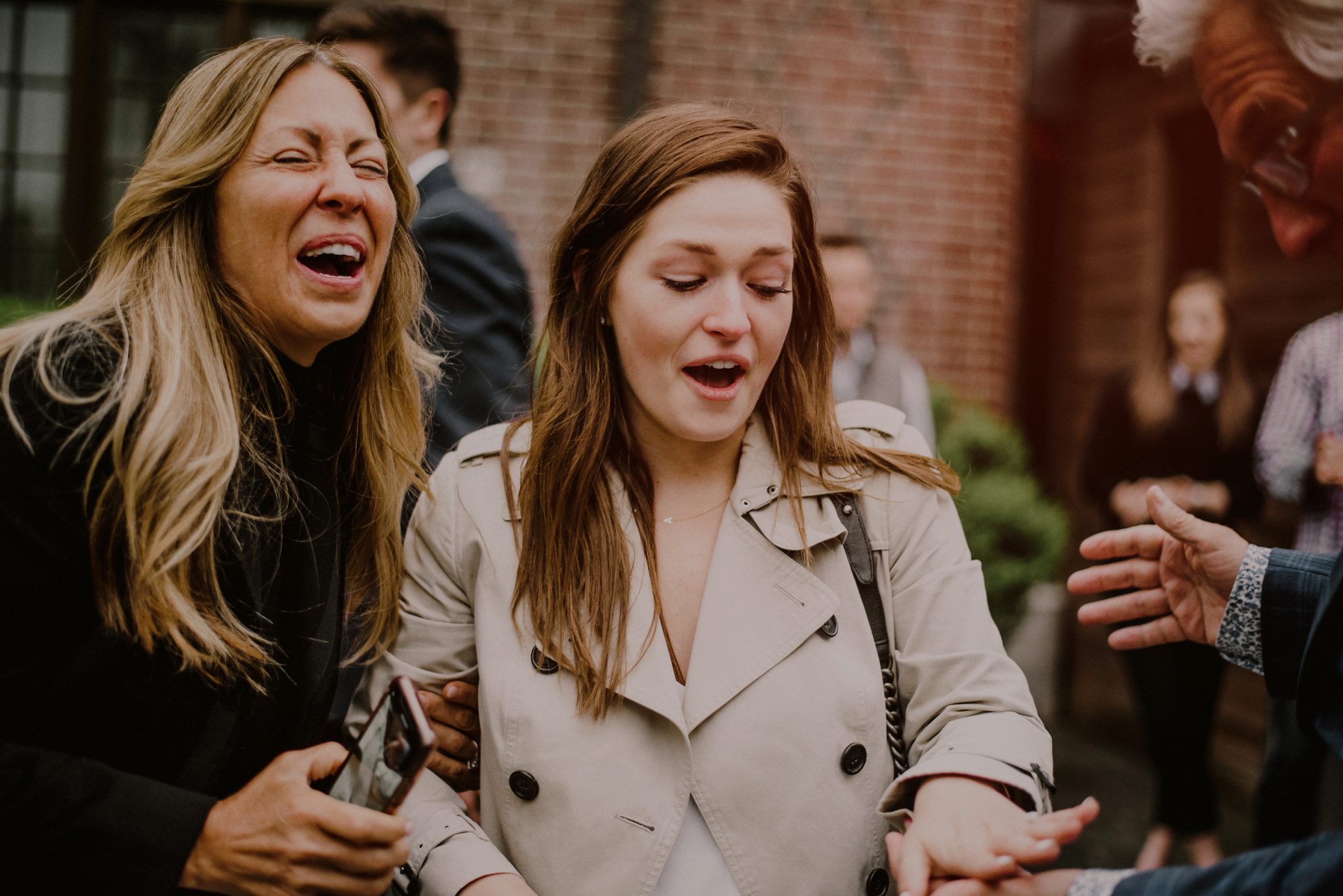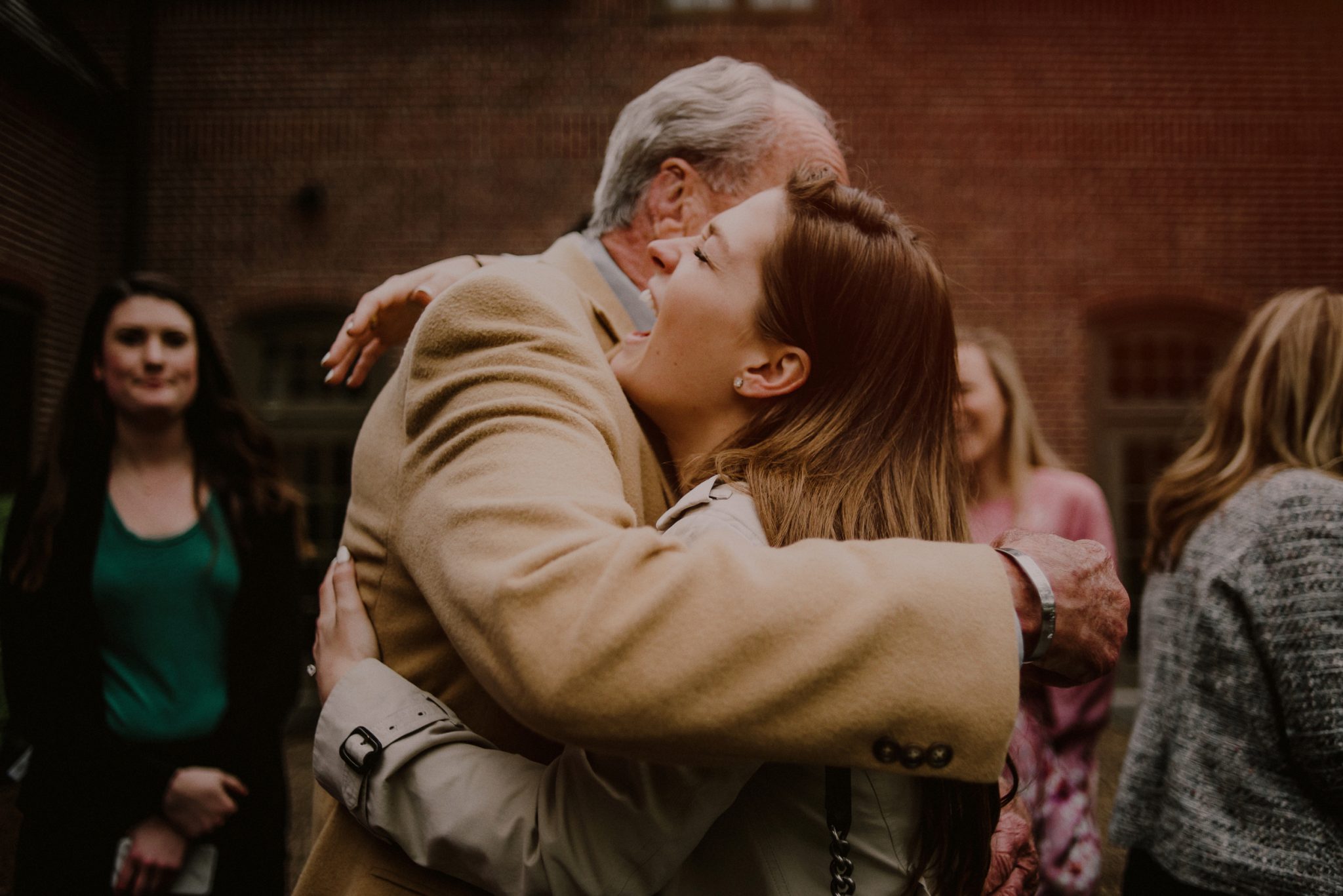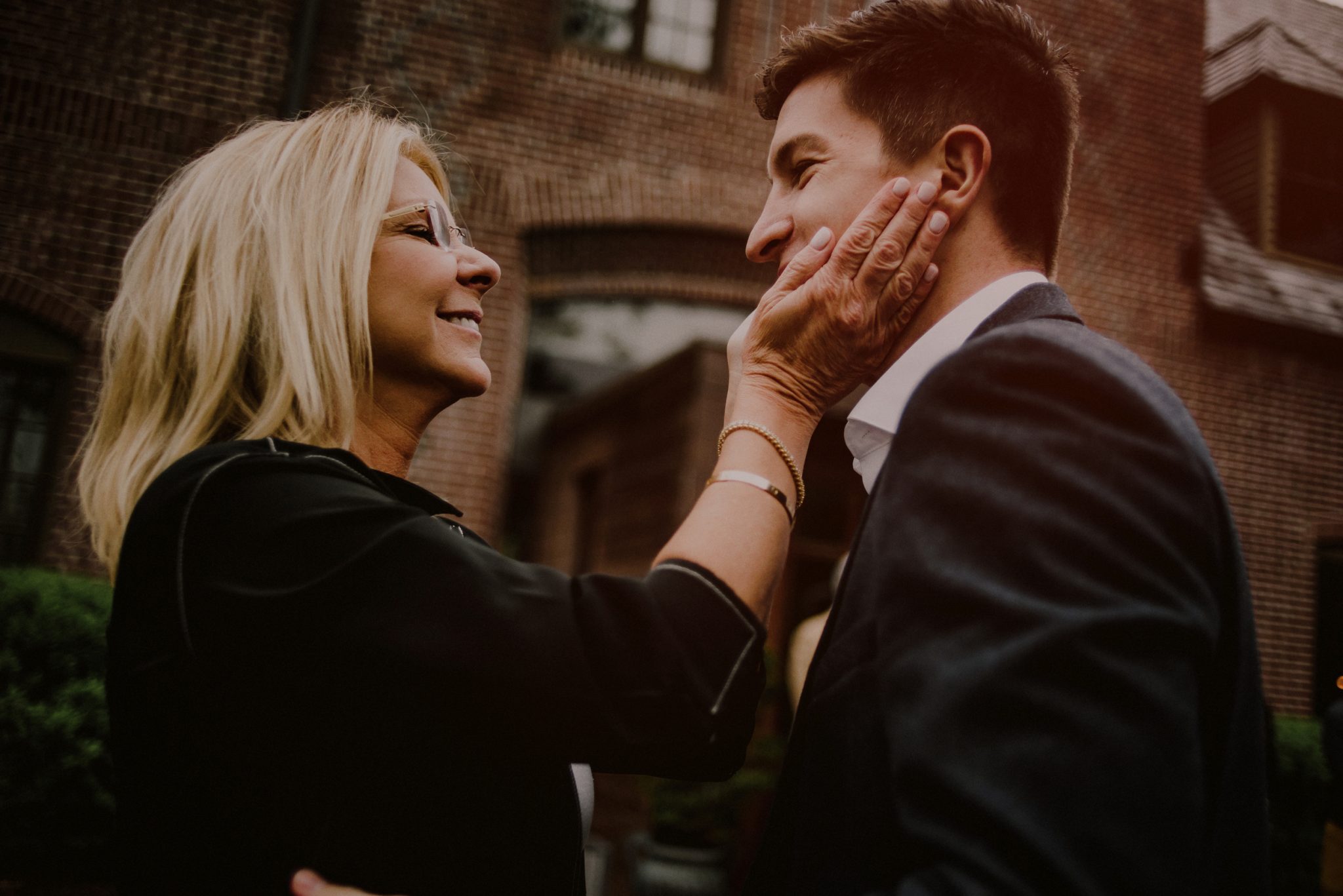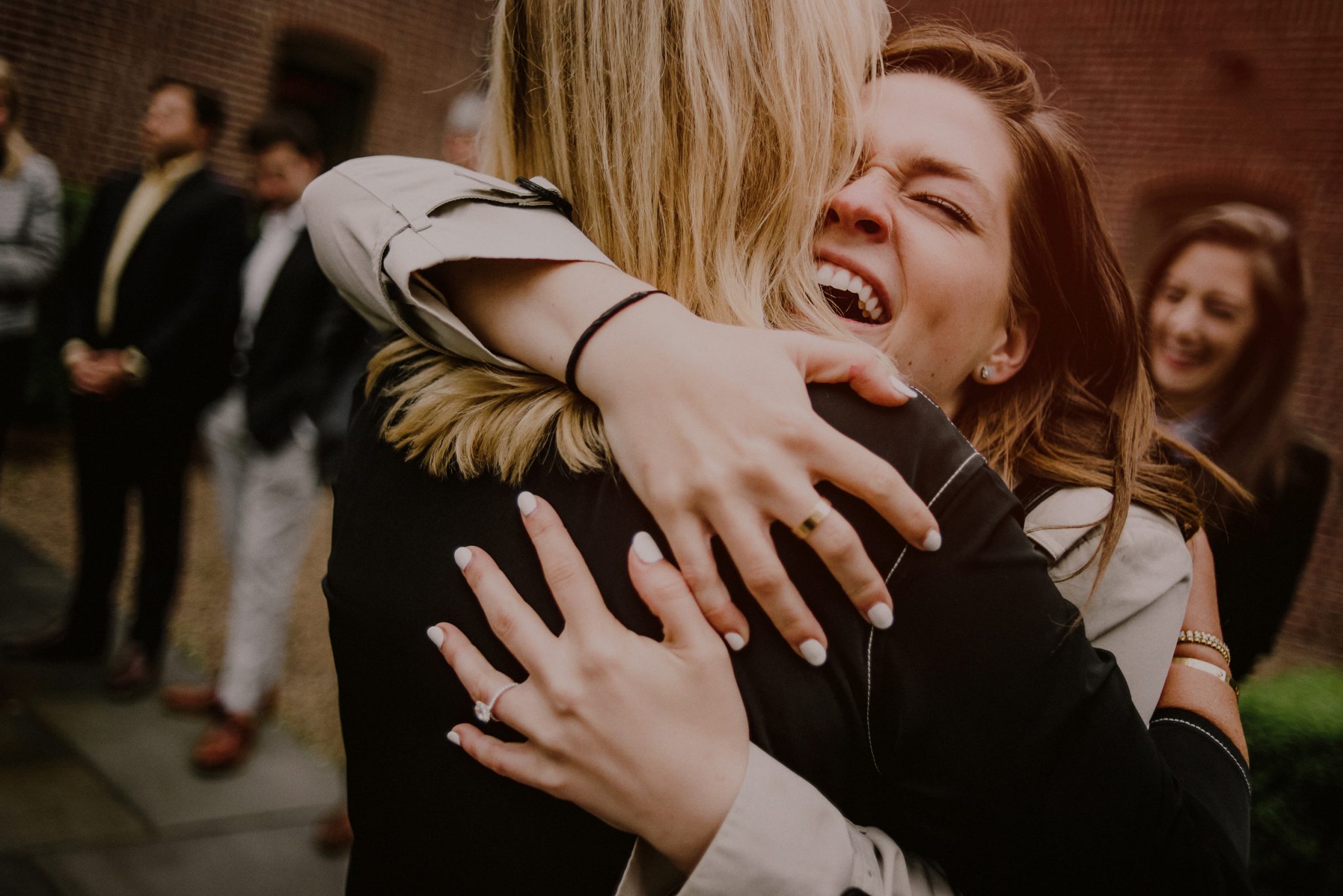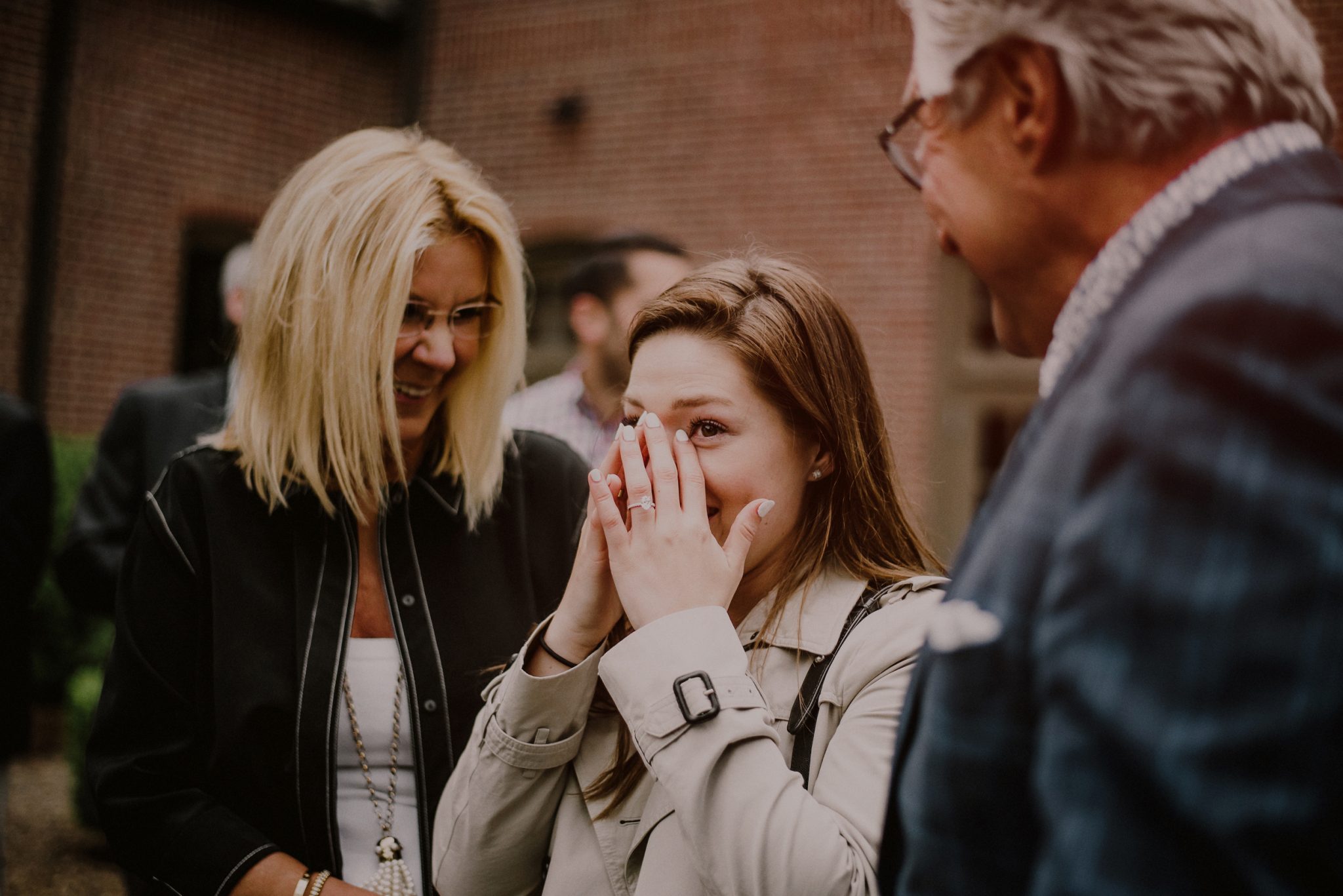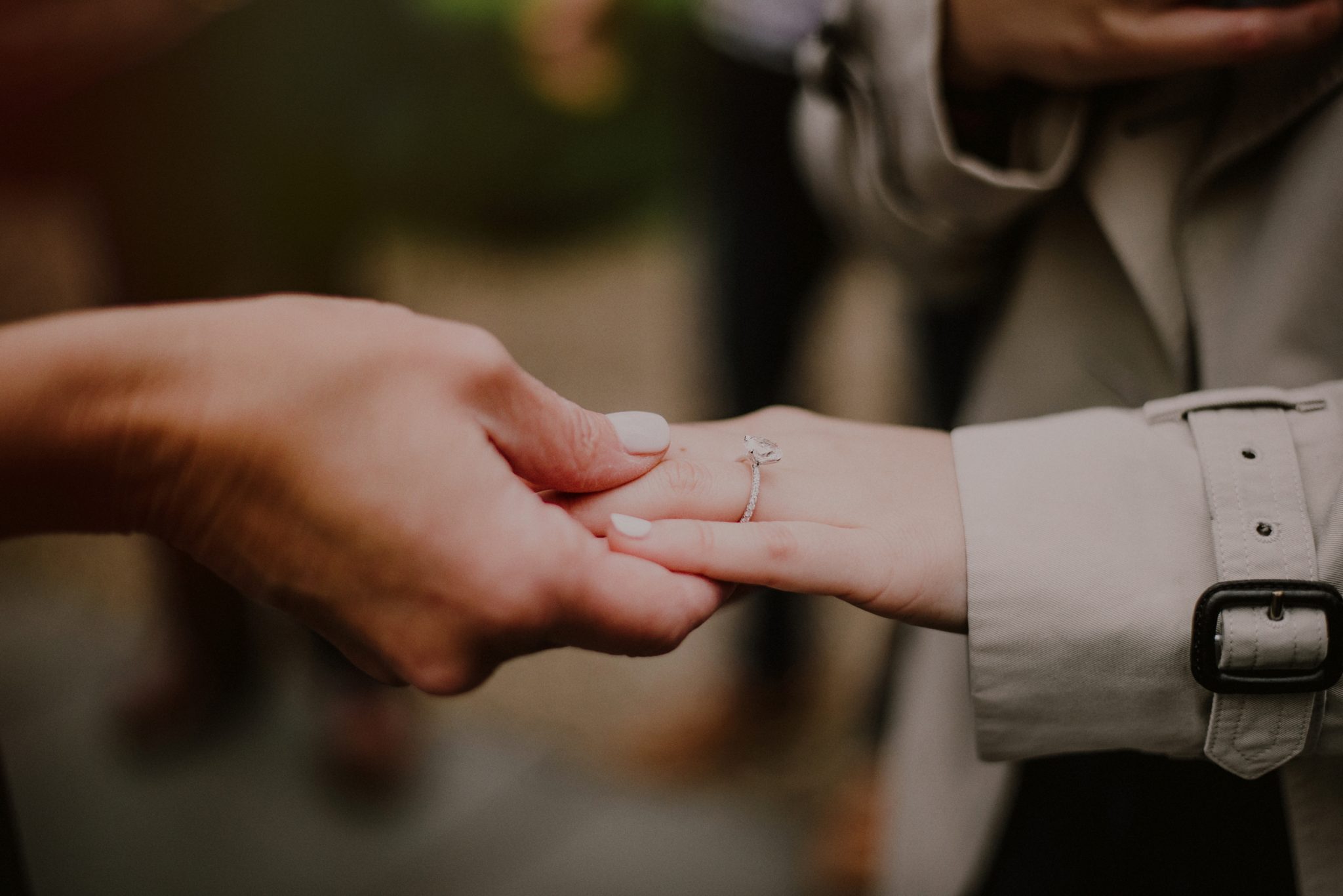 Are you planning a surprise proposal for your significant other? Have you considered making it even more memorable by capturing it in photos and video? I absolutely love helping to plan these, so don't be shy to reach out if you'd like my help to make it a moment you'll never forget, and more importantly that your friends, family, and future kids will get to relive also! Follow your proposal with a true engagement session, and it'll truly mark your day with the emotions you felt after you/he/she said yes!