Fiddler's Elbow | Country Club Wedding
Katie and Joe had a lovely and elegant Country Club wedding at Fiddler's Elbow in Bedminster, NJ where their families joined together for a beautiful classic evening.
We started the day off at Katie's and Joe's childhood homes where they held so many of their memories up to this date. One of my favorite parts about doing the "getting ready" portion of the day at home is the fact that we get to incorporate all of these little details into their day, sprinkling memories of their childhood, and filling the house with all of the important people in their lives, up to the day they are now about to get married. Bringing meaning to the images you see on the screen, or printed in paper, is essential to bringing those strong and very special emotions that connect you to the day.
We continued the day at Katie's church, Assumption Church in Morristown, NJ, also a church with meaning as Katie's mom has been teaching for years there as well. They led a beautiful Catholic ceremony where their friends and family witnessed their vows to start their life together.
We later made it over to Fiddler's Elbow Country Club, where their wedding reception took place – an elegant mix of outdoor and indoor, with beautiful wedding details decorating the entire reception and an amazing band to keep the dance floor going all night (which is so essential to a great party!). These guys seriously hit the floor all night, but not without a little break for an evening photo with me, and to take it all in that "wow" this all really happened!
An amazing thank you to my 2nd photographer, Danilo, who helped out for the day, and to all those who made this day what it was! Here are some highlights of their beautiful love story!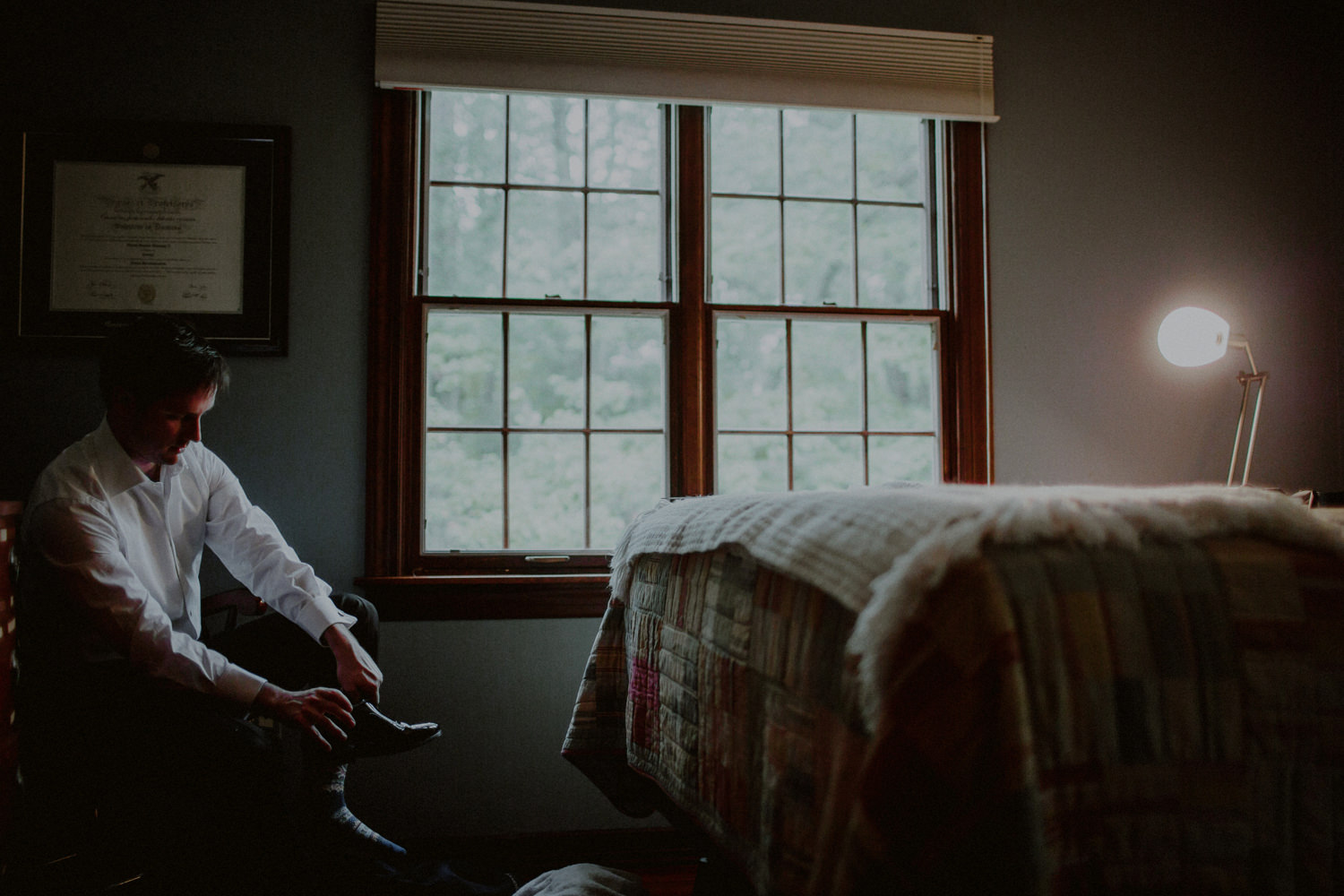 Wedding Venue: Fiddler's Elbow Country Club, Bedminster, NJ
Church: Assumption of the Blessed Virgin Mary, Morristown, NJ
Band: Jellyroll, BVT Live
Videographer: NST Pictures
Photography by: Carolina Rivera, New Jersey Wedding Photographer
If you loved this wedding venue, check out Arthur & Jessica's Fiddler's Elbow wedding. If you enjoy country club weddings, you can also check out Elli and Mike's Fairmount Country Club wedding.