Cape May Wedding // Beach Plum Farm // Cape May NJ
I love small weddings. Intimate weddings. The kind where you can shake everyone's hand, have an intimate conversation with each person, and an individual relationship with each guest brings a special warmth to the wedding. Jill and Craig's Cape May wedding at Beach Plum farm was just that. This was not your typical farm wedding, or your typical beach wedding.
Being their 2nd marriage, they knew what they wanted from the start, and that was to bring just their most intimate of friends and family to the table, under one (well, several) roofs – in one place, for an entire weekend event of gathering and good times, and celebrating with food and drinks all in one long table.
Beach Plum Farm is a farm open to the public, offering farm visits to their plant gardens and animals, walks through the woods, and fresh cooked food directly sourced. Jill and Craig came across this little gem in their search for wedding venues in Cape May, because they knew they wanted a special weekend getaway for their guests. So they rented out all 5 cottages for their guests to stay in, and enjoyed a weekend full of activities, beautiful weather, and golf carting to the nearby beaches of Cape May, New Jersey. When I arrived, I knew this was definitely a place I'd want to return to, because it was not your typical type of beach venue you'd think of when you think of having a beach wedding or a destination wedding. But it was just right, an intimate setting away from it all, enjoying each other's company, and basking in beautiful nature.
Jill and Craig had a backyard wedding ceremony in the lawn of the main cottage. It was a spectacular view of a handful of people under the shade of a single tree, in the hot spring day, sitting on their comfortable lawn chairs, with a mix of emotions from happy laughter, to moving tears. Jill and Craig were surrounded by their children on either side in the ceremony – a family to be united as one. Their love was so intense and palpable for each other that it was really a site to see and feel.
Once the I do's were said, after what was an emotional ceremony for everyone including guests, an immediate weight seemed to be lifted off of them as they could now celebrate what they had been wanting to celebrate for a long time. The rest of the evening was a blur of champagne toasts, blankets by the fire, good home cooked food, sourced directly from the plants that served as our backdrop, and good conversation, all happening within a long table, where hands reached across to share bowls, or a toast. If you were to close your eyes and step away, you'd hear voices chattering, kids and adults laughing, clinking of glasses, the rustling of the leaves, and finally a feel a crisp breeze on your cheek, from the late spring chill of the evening.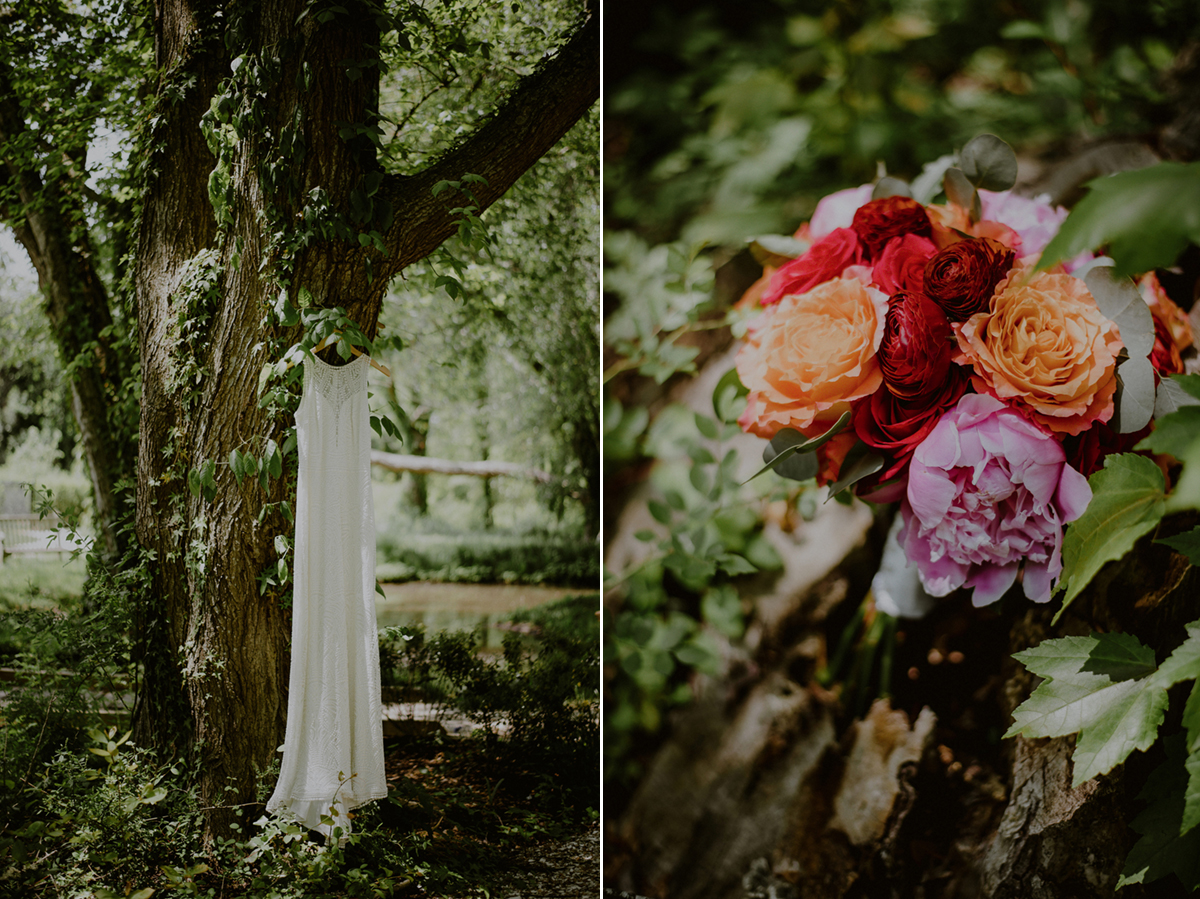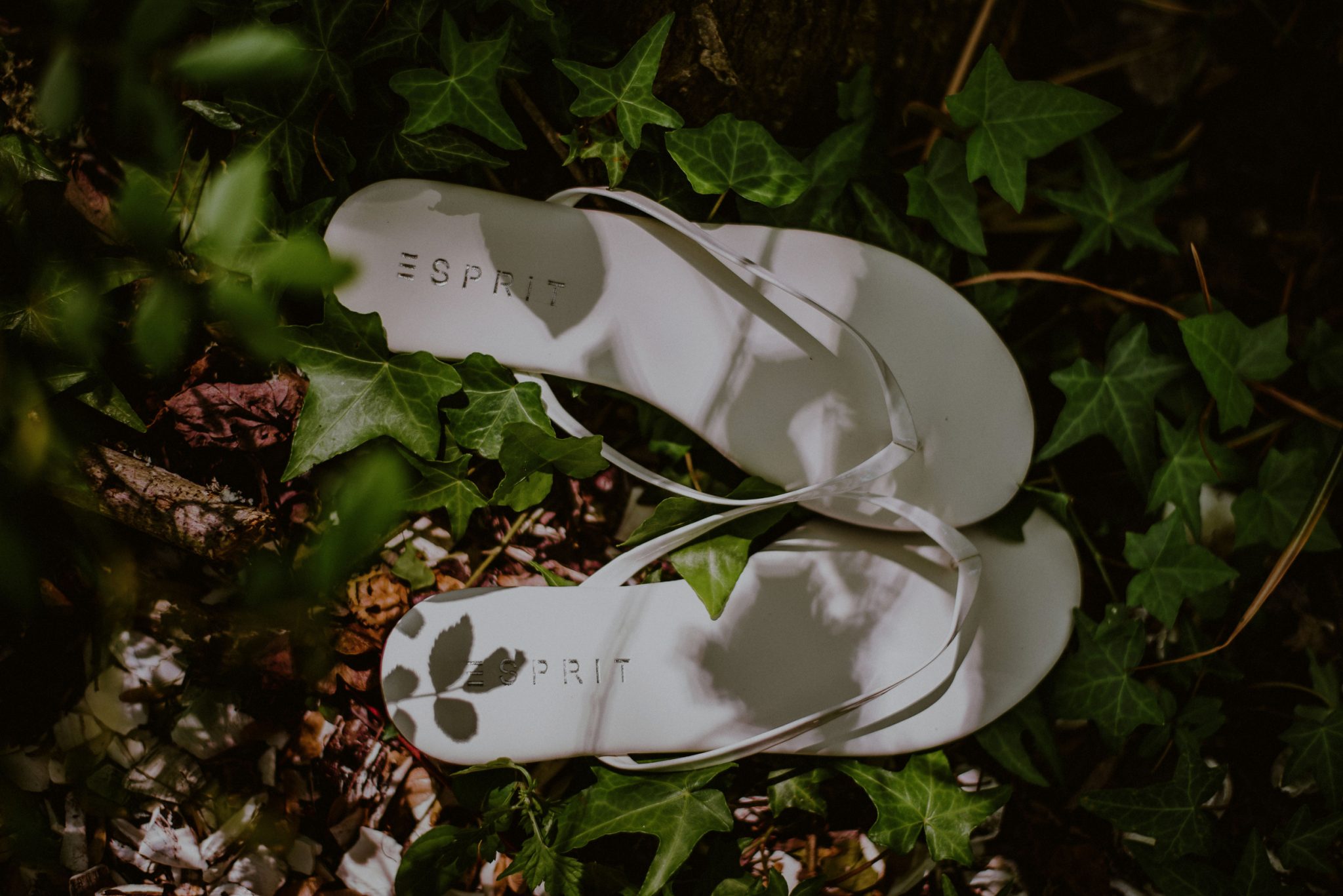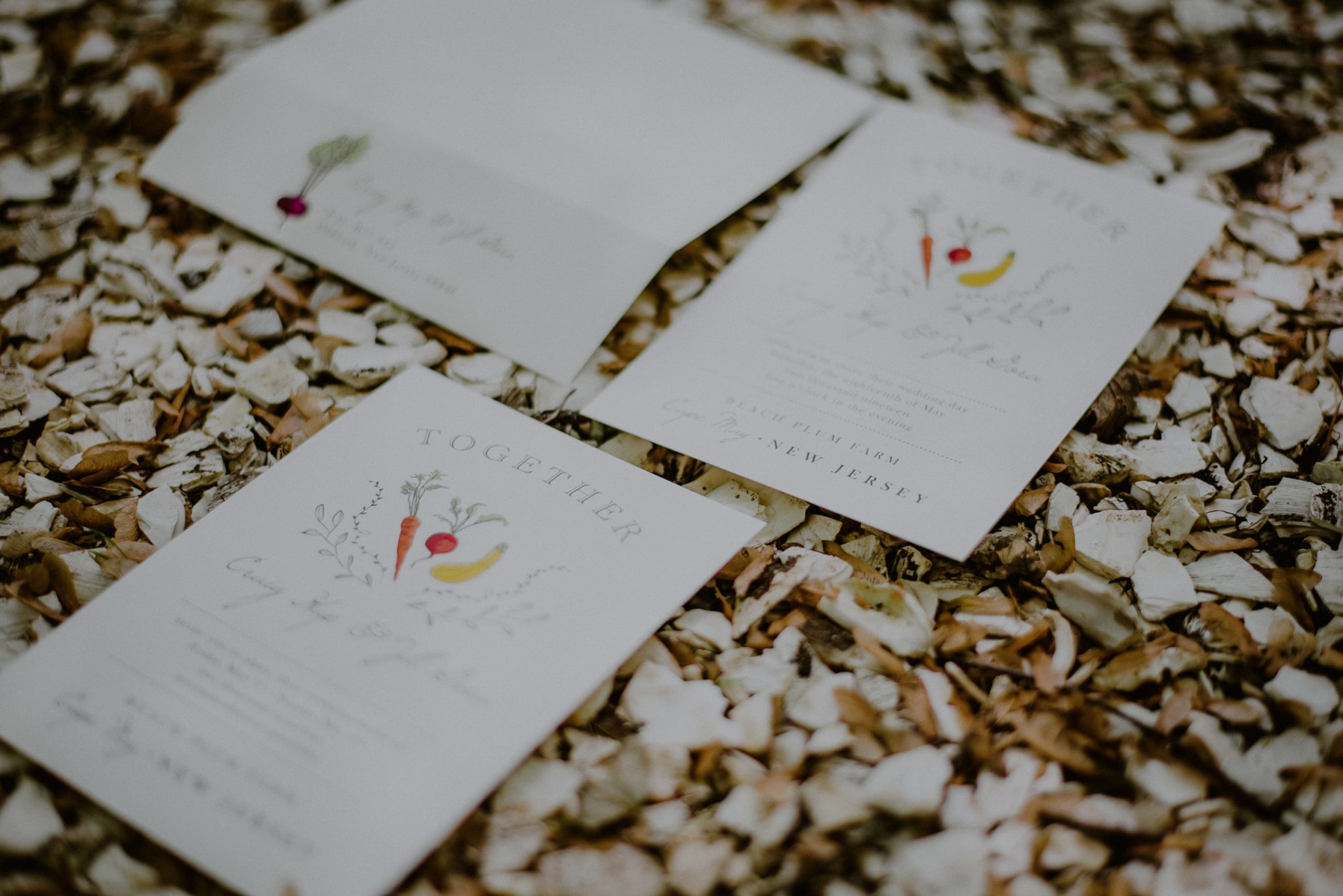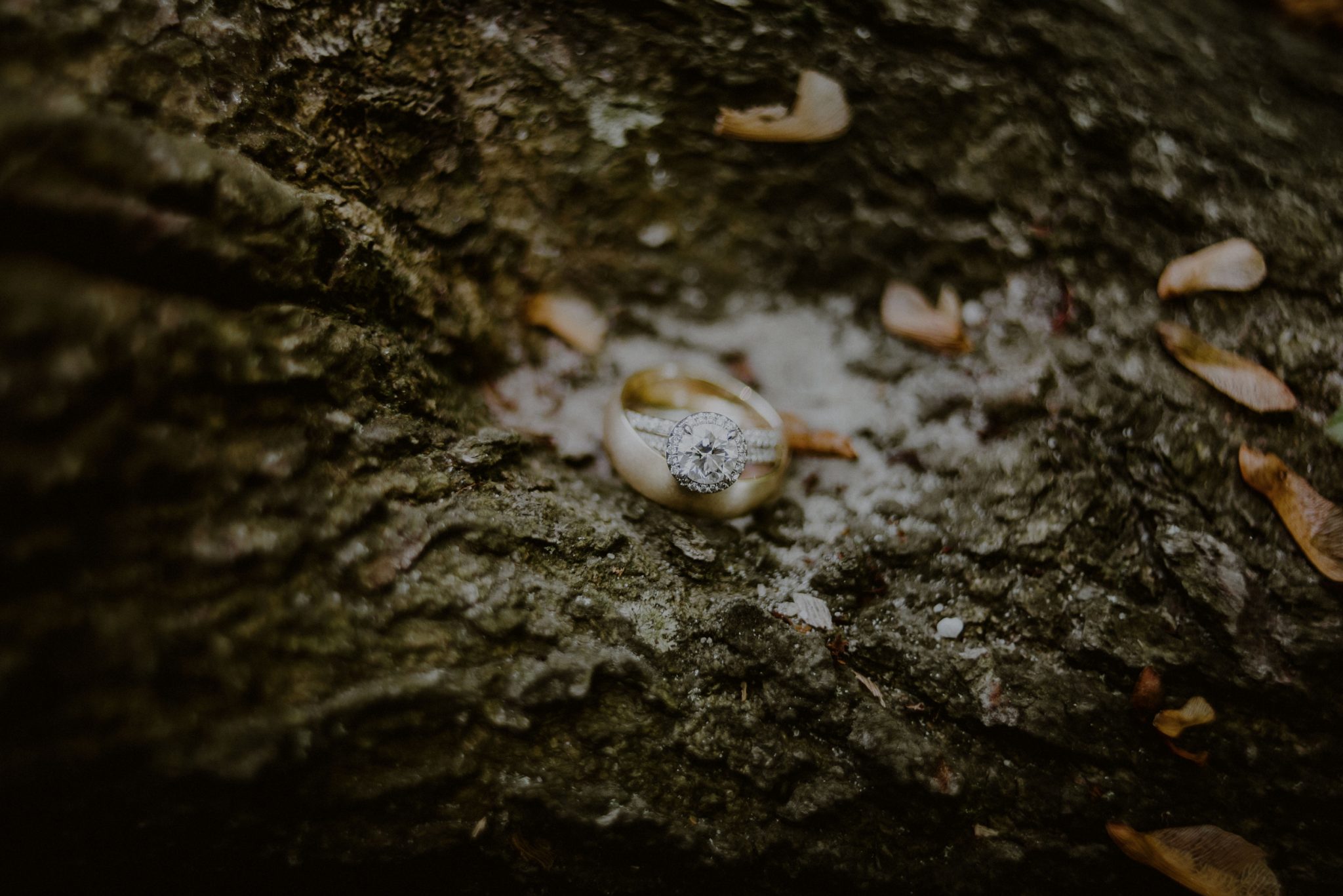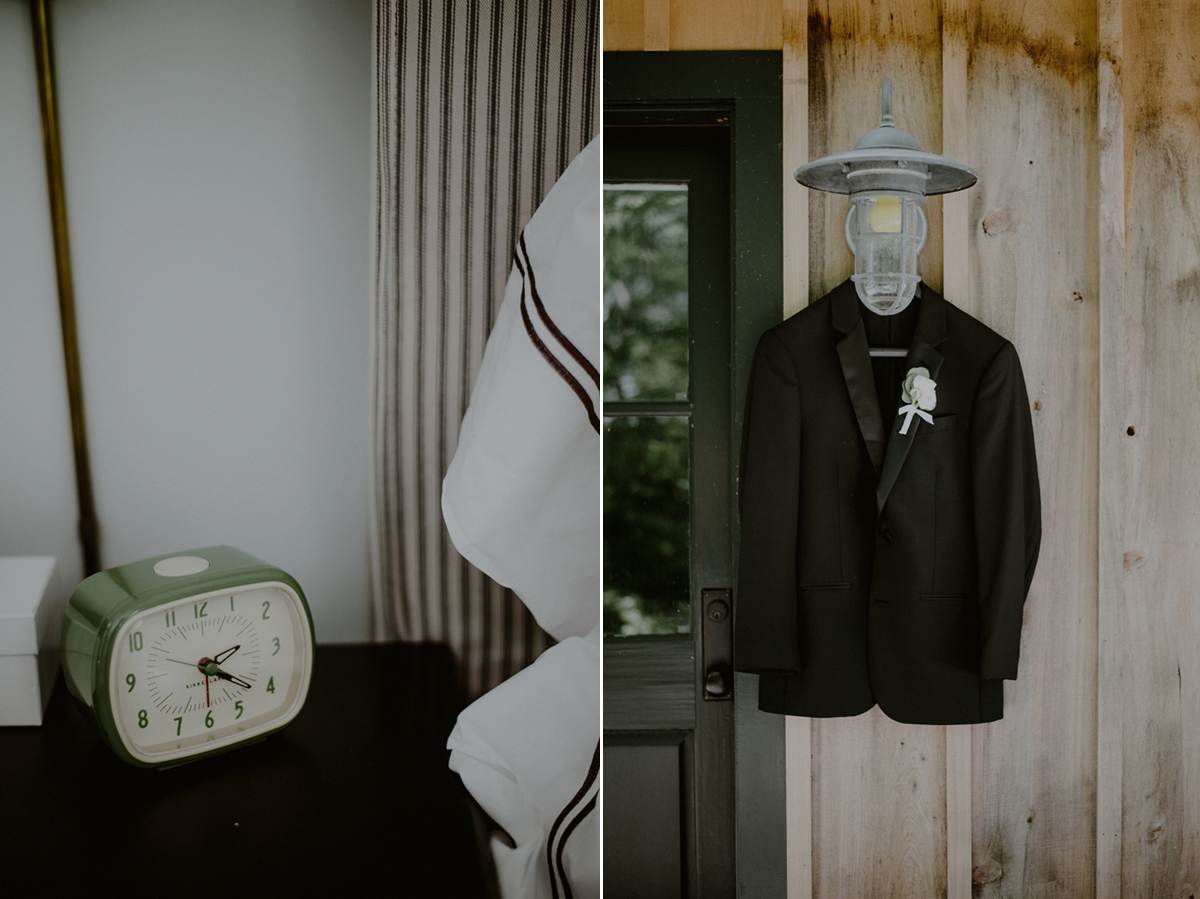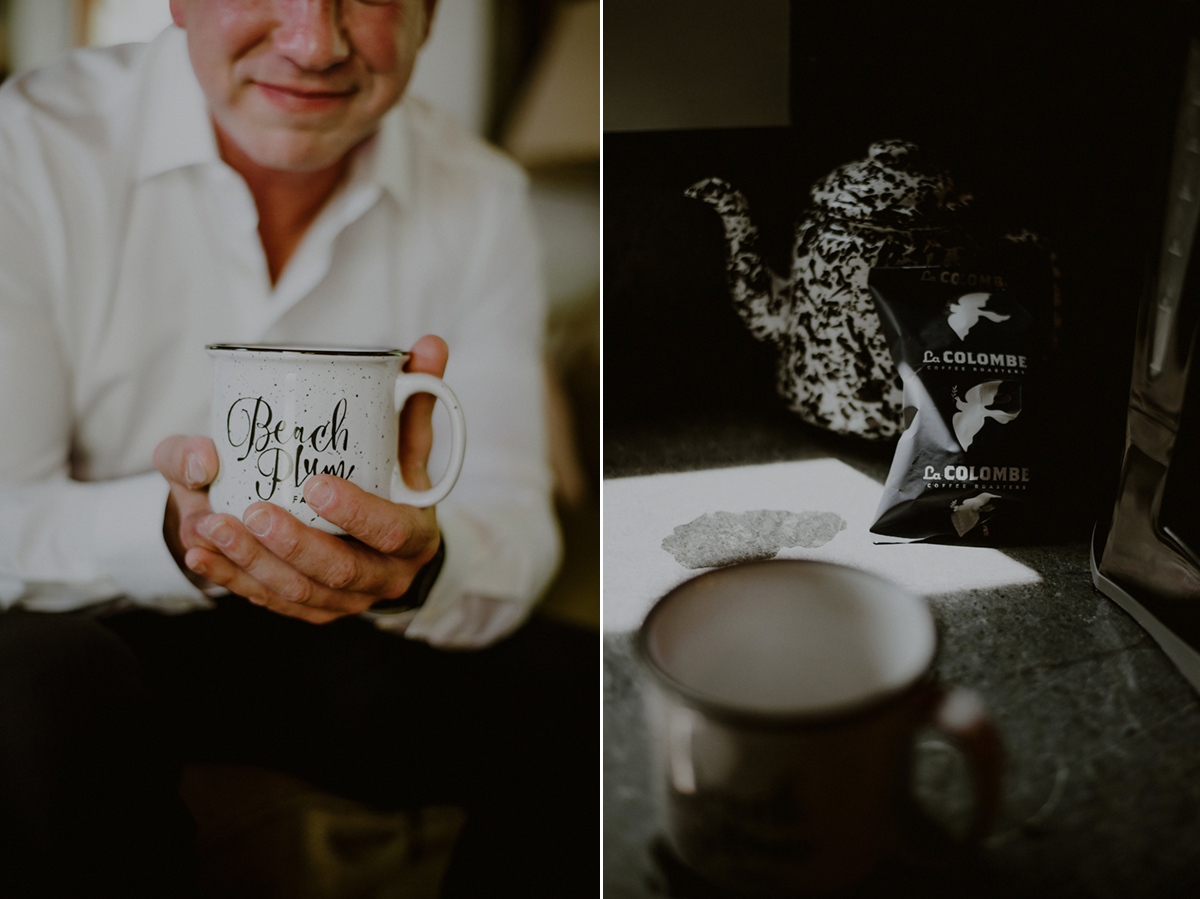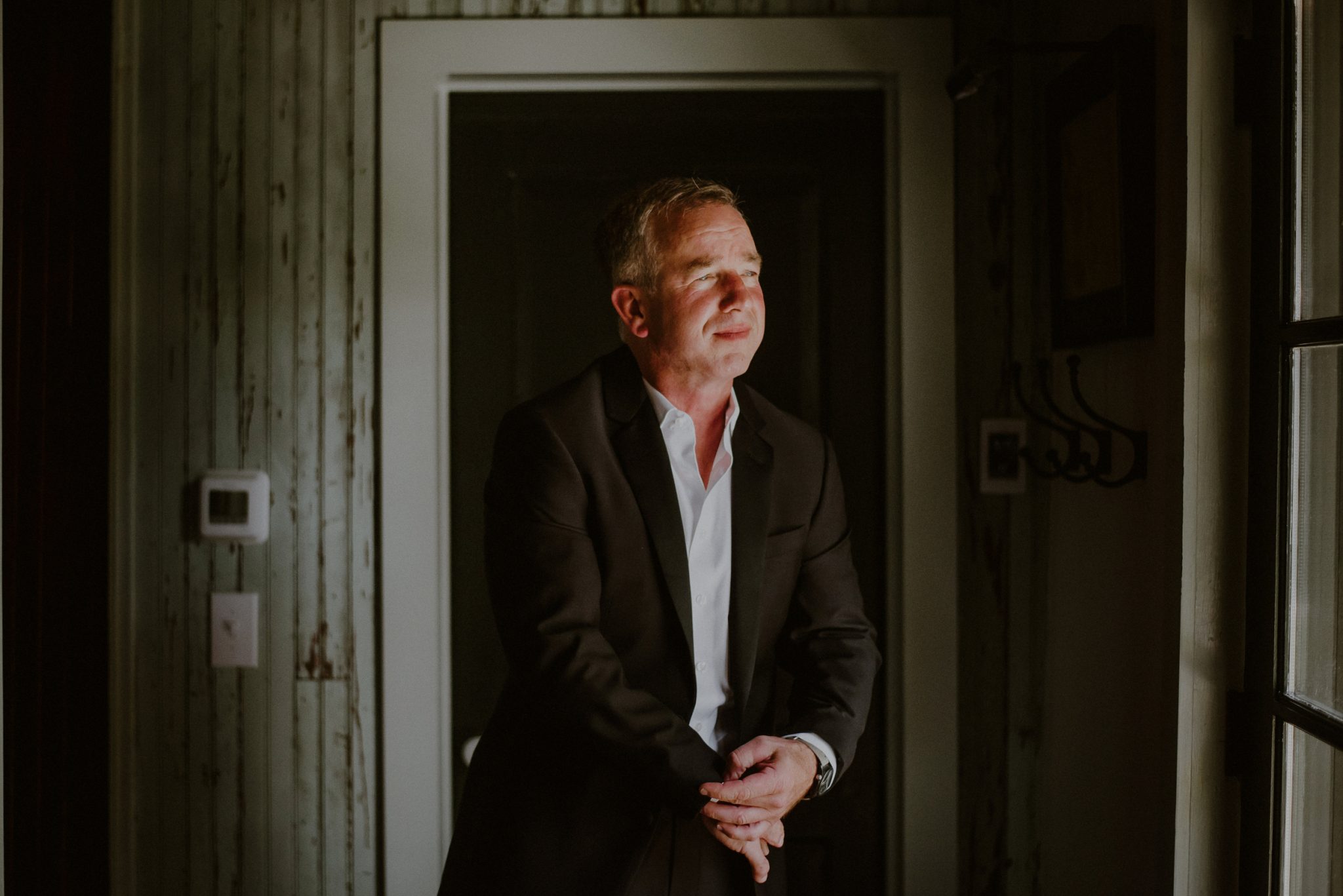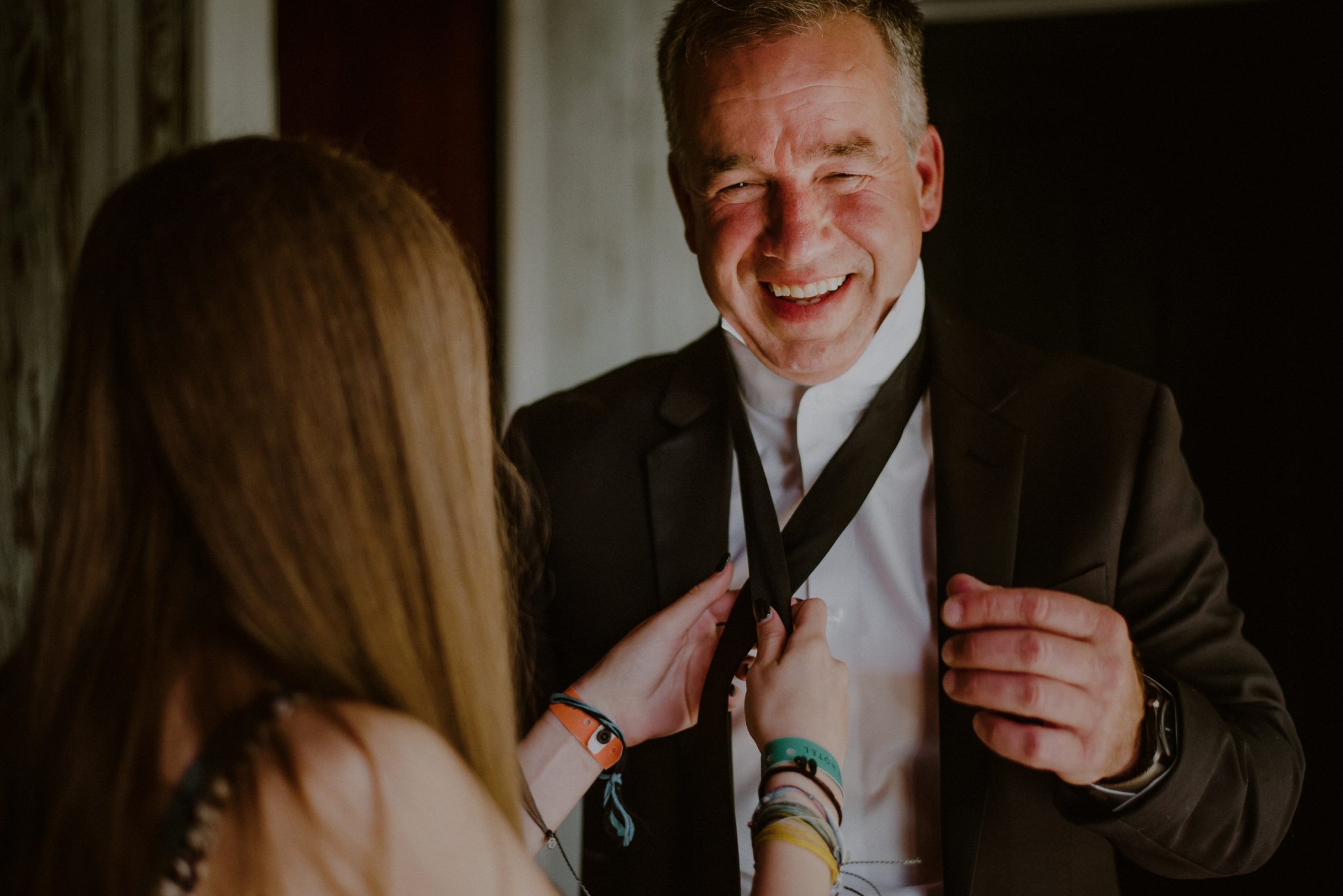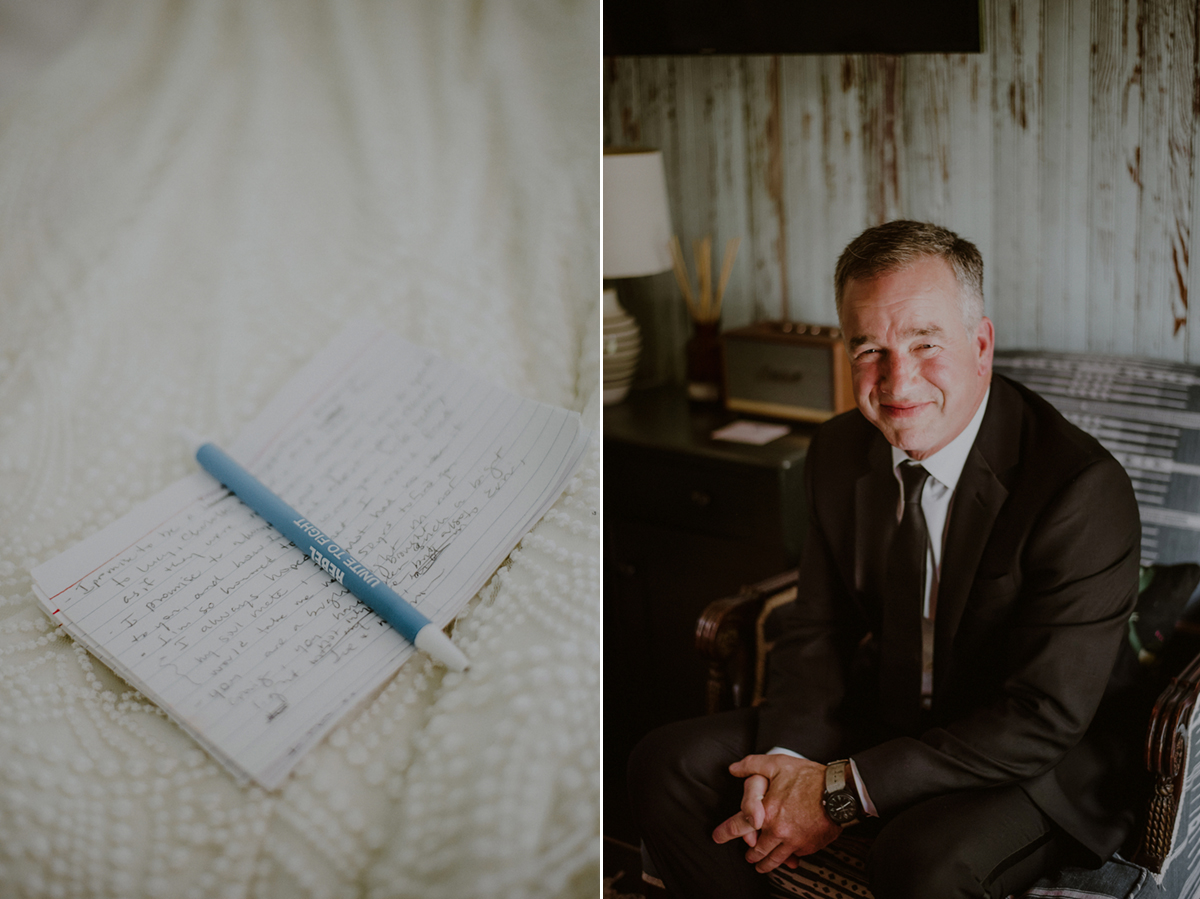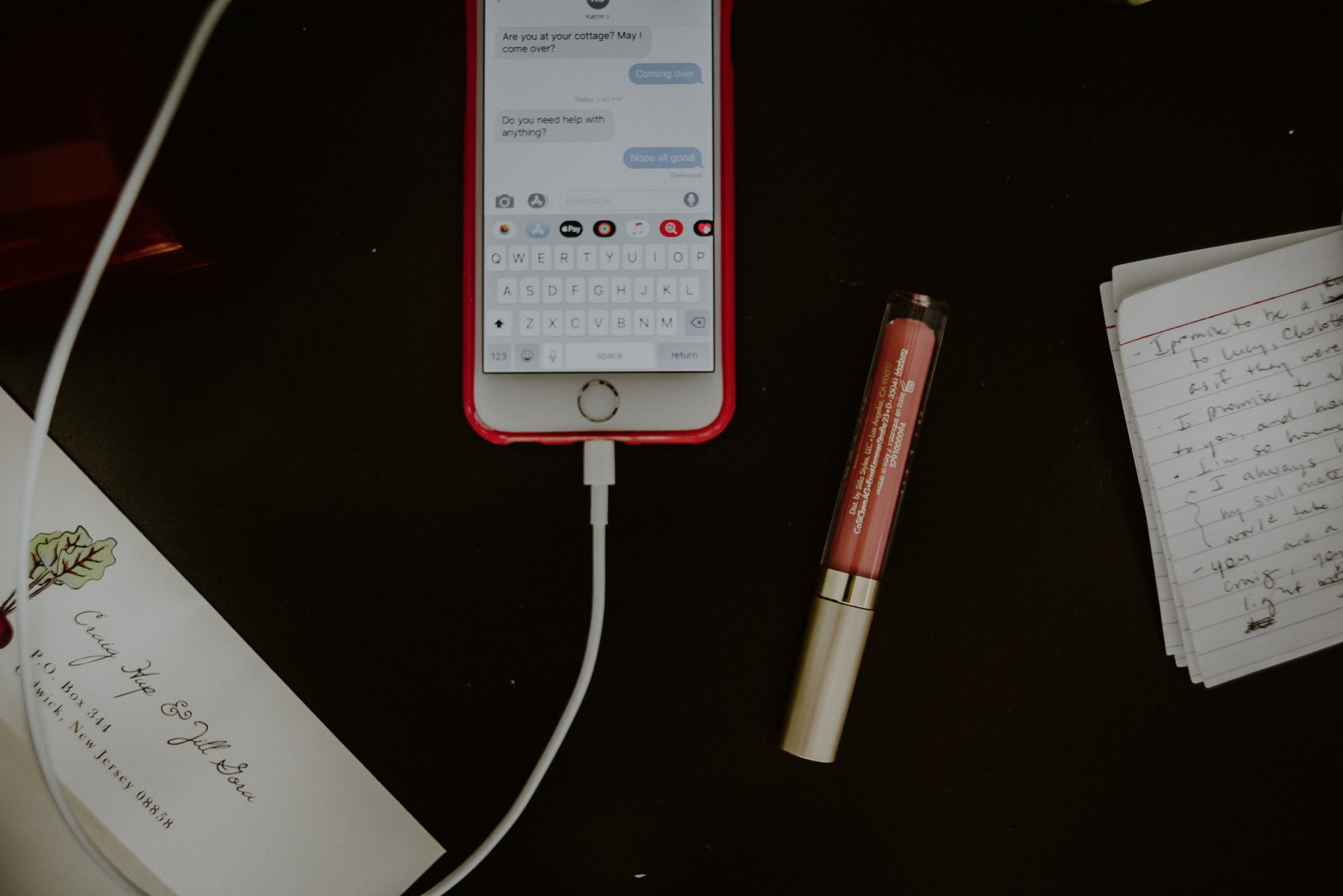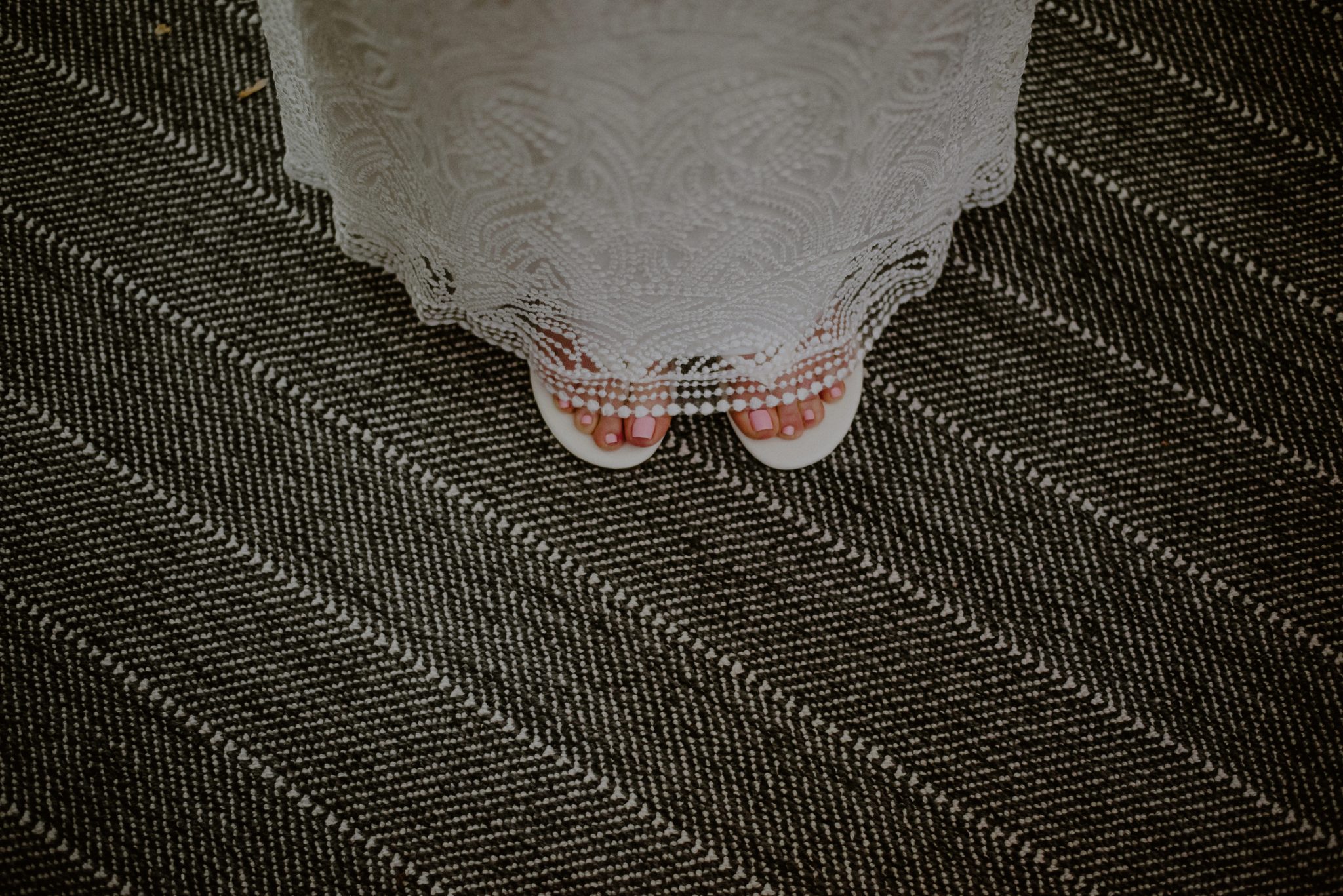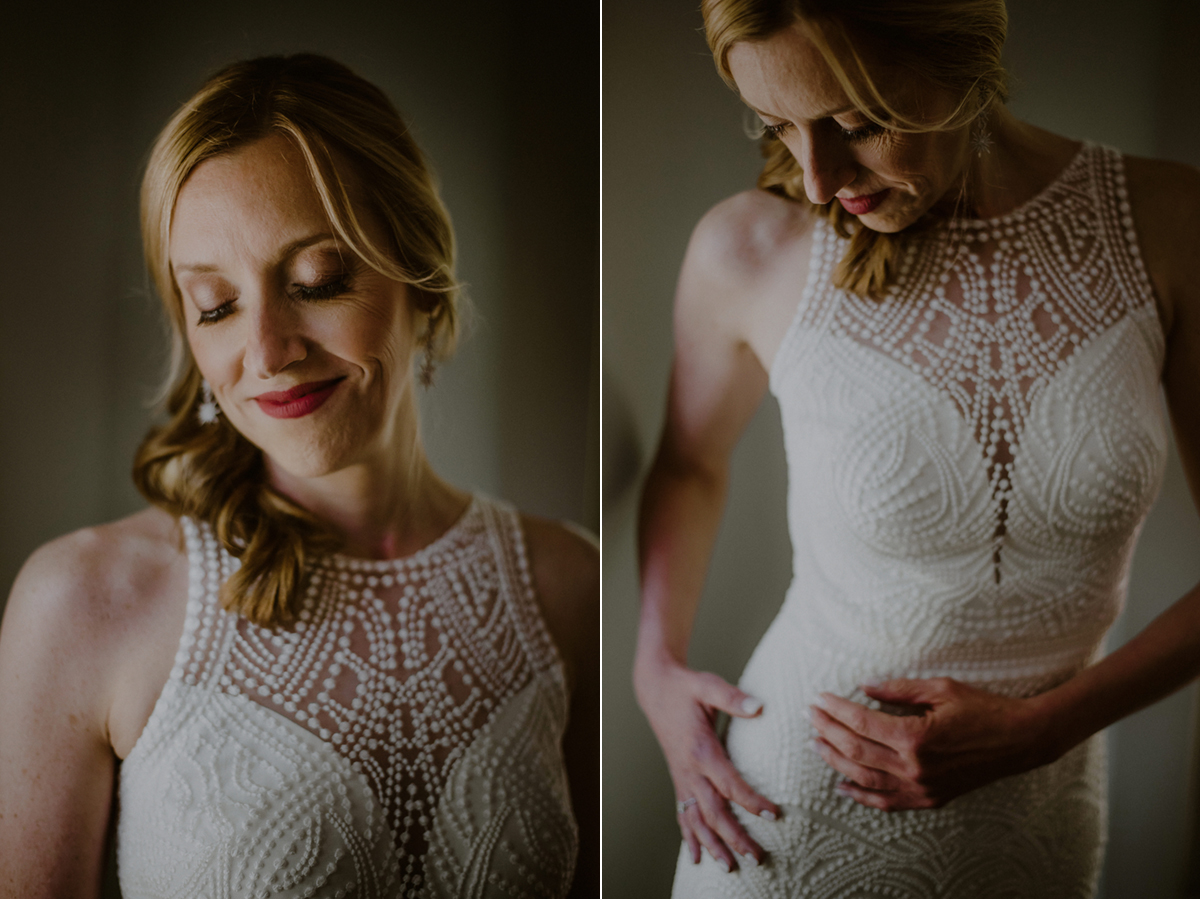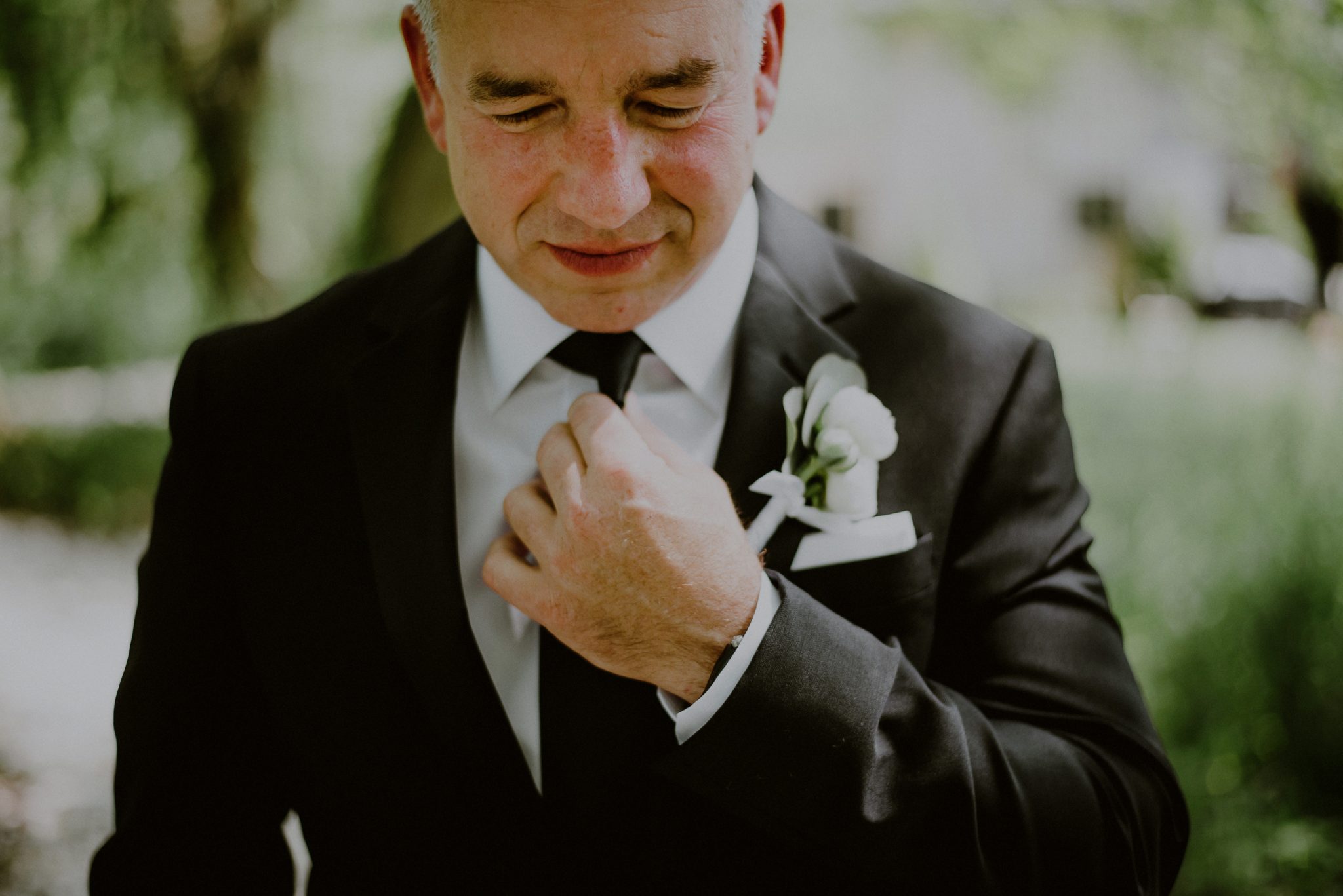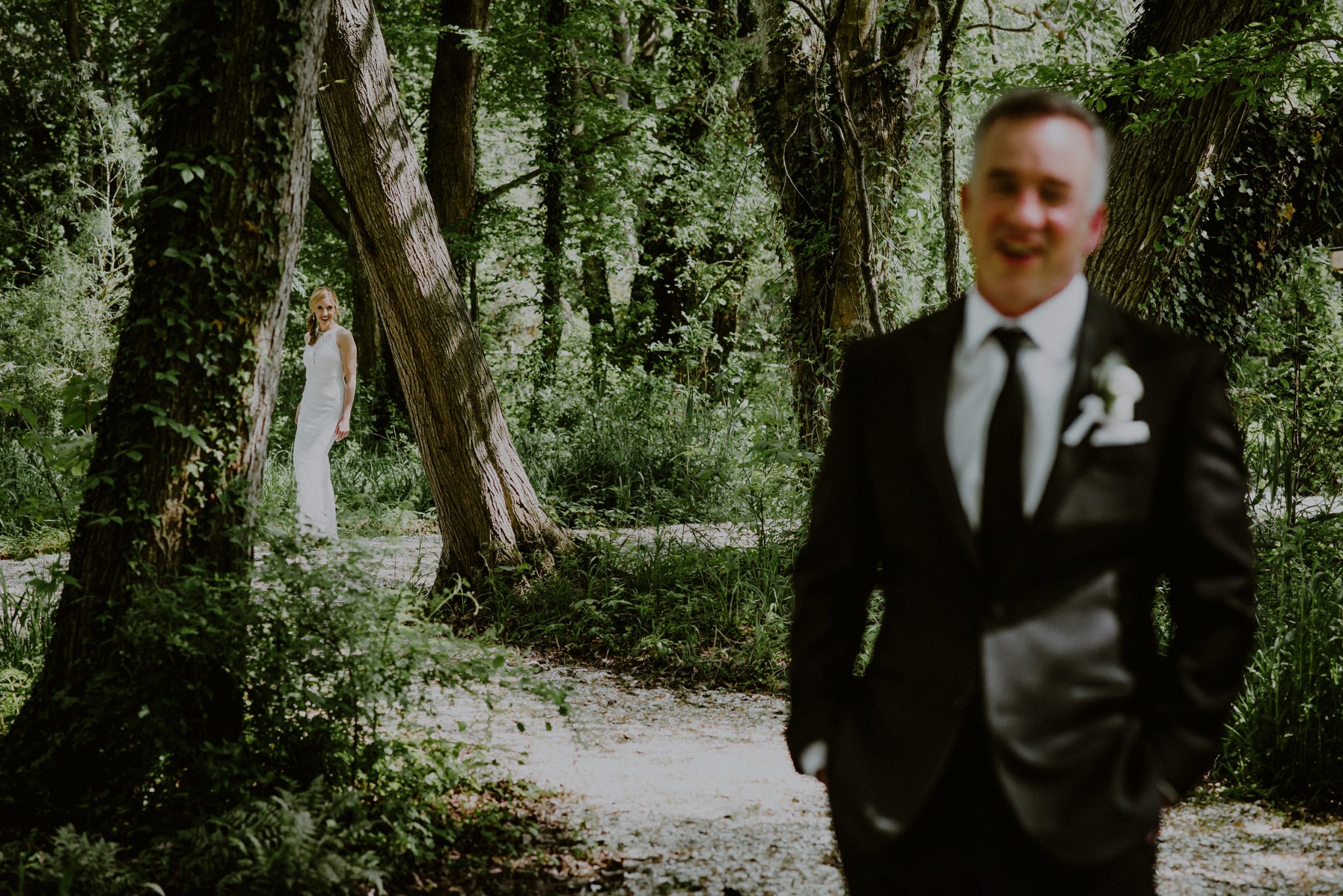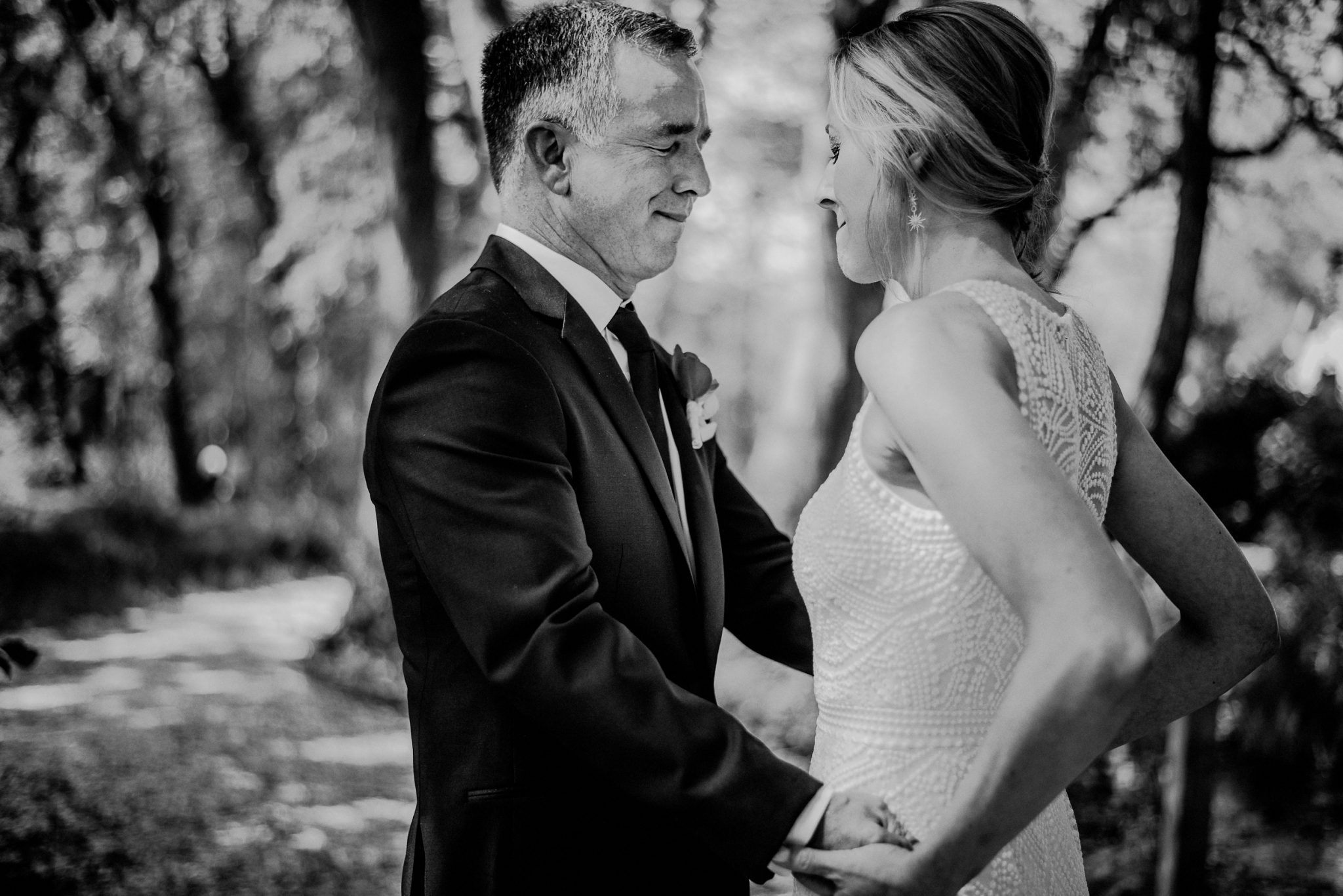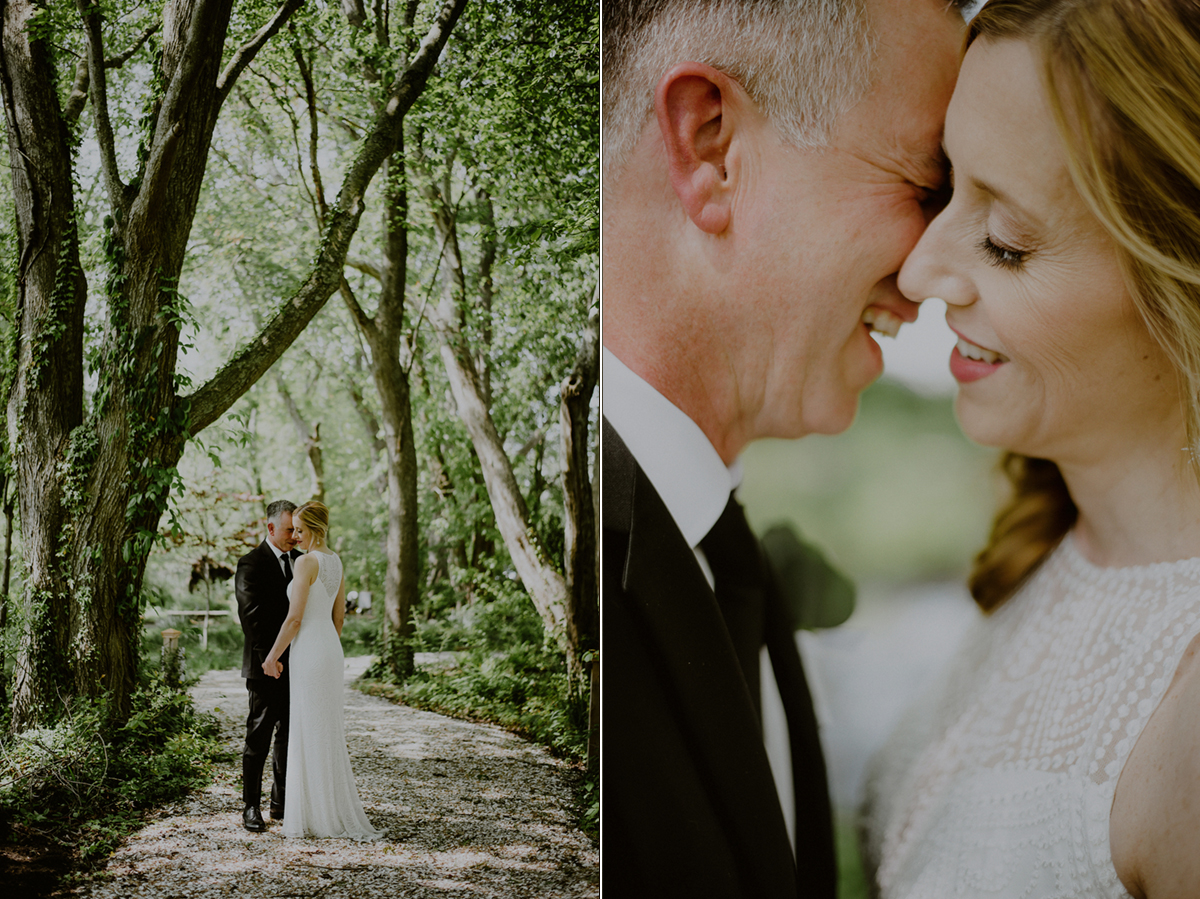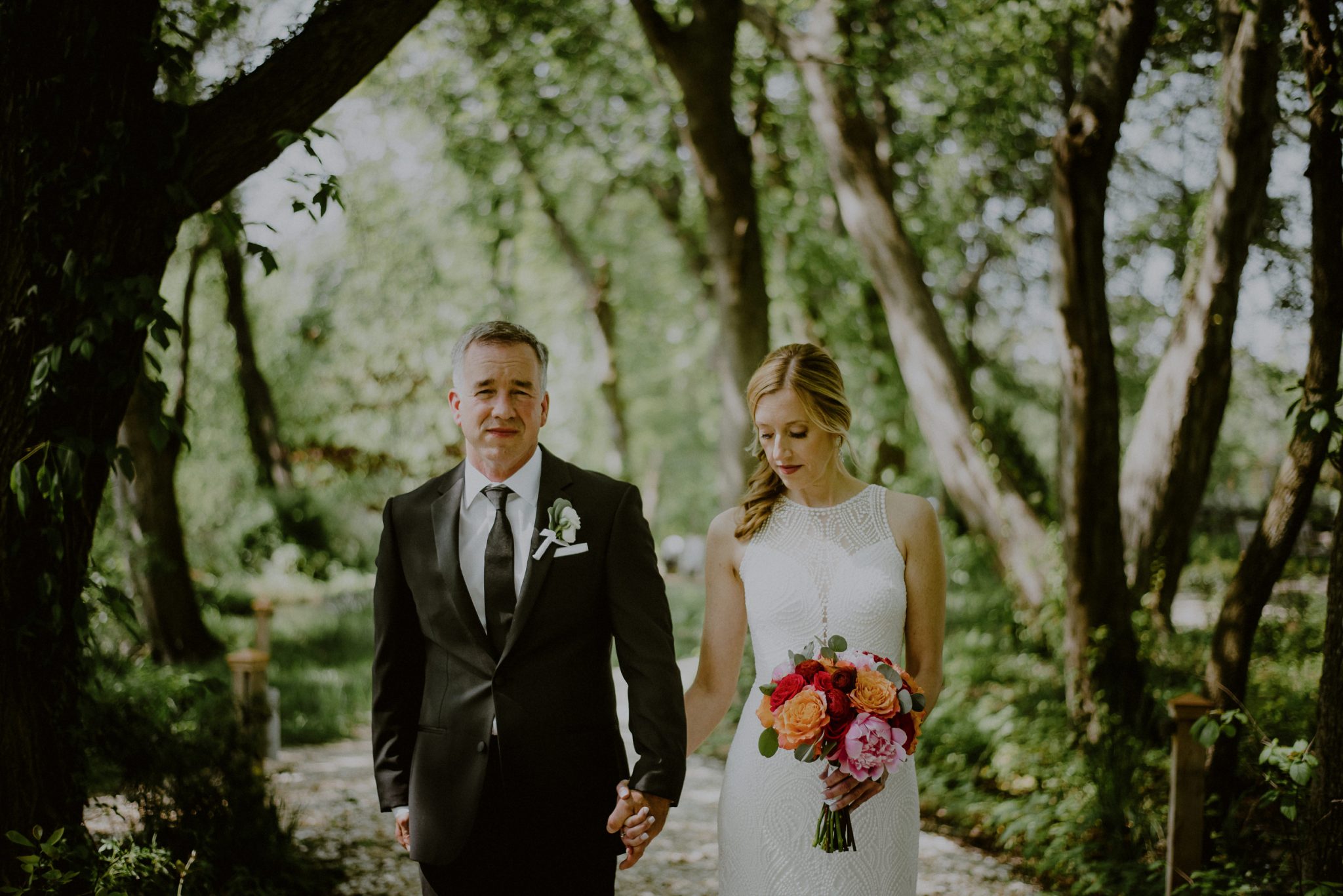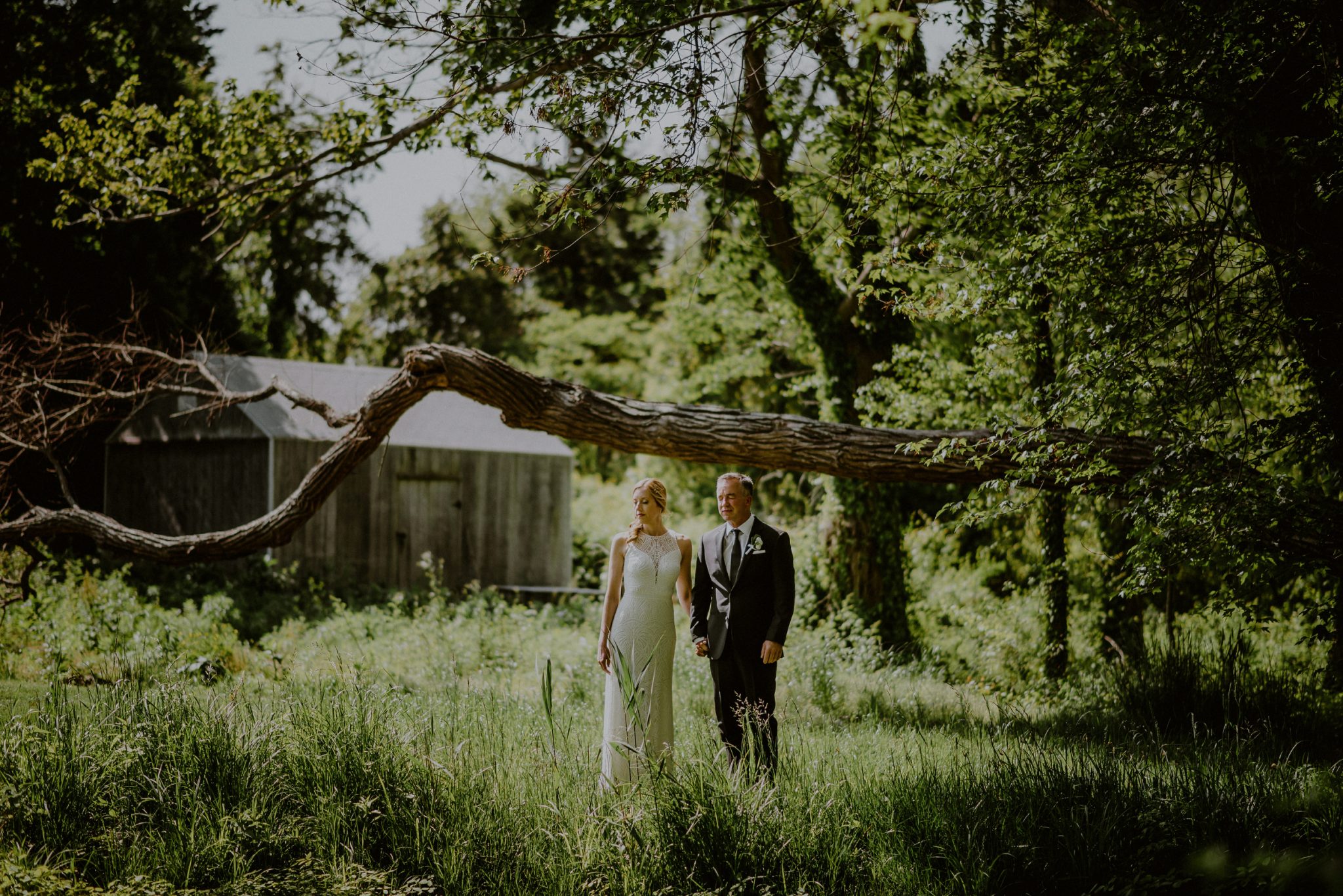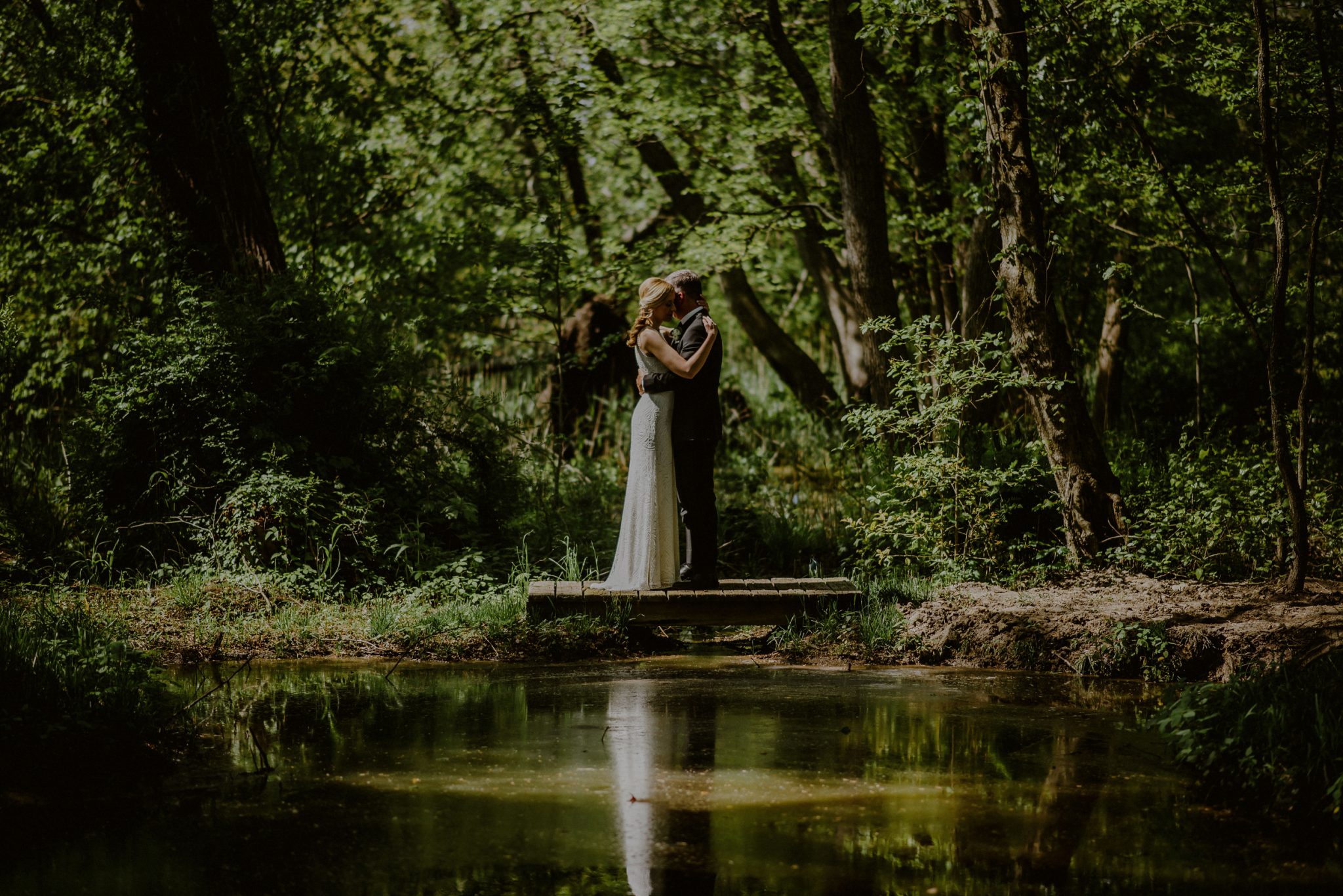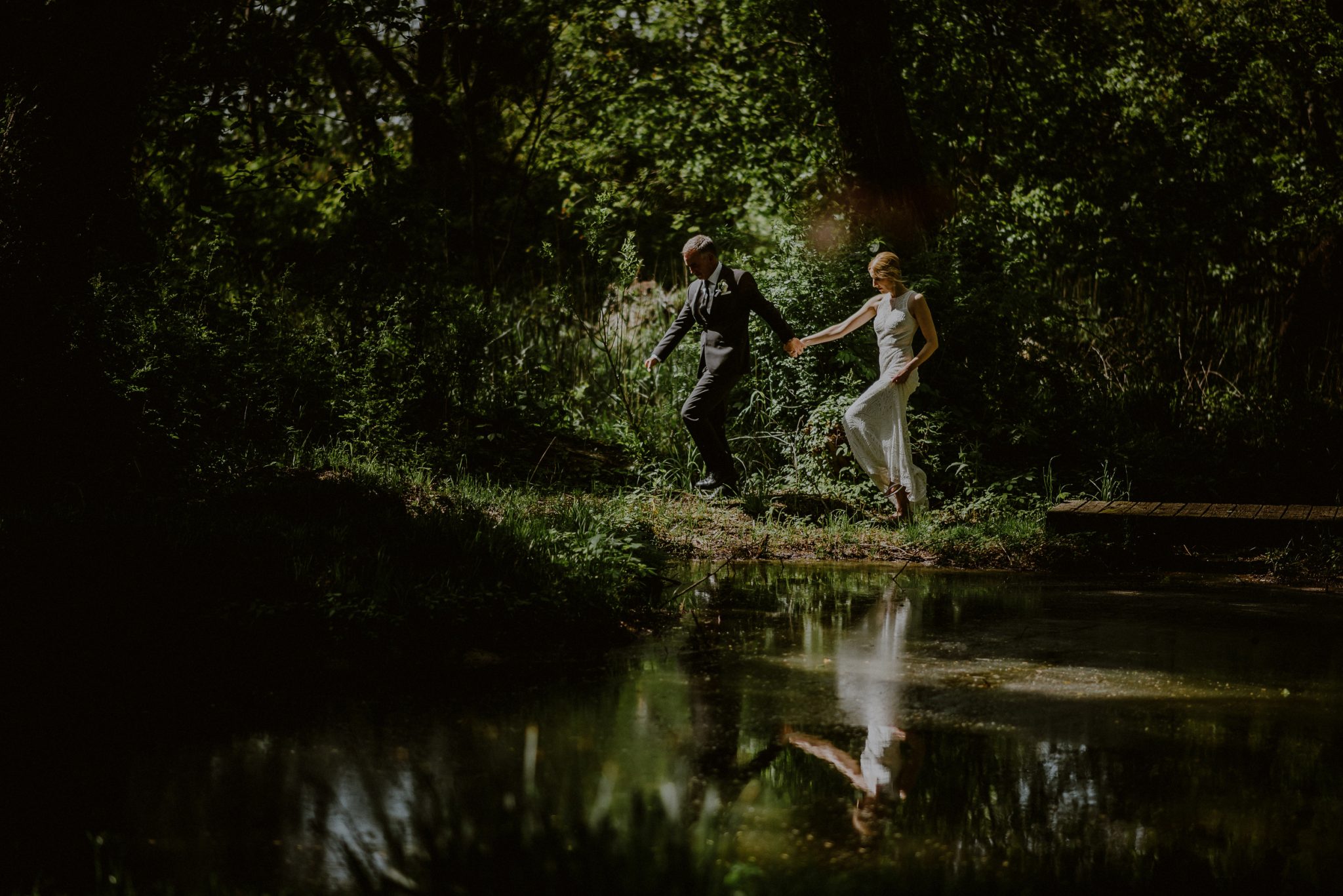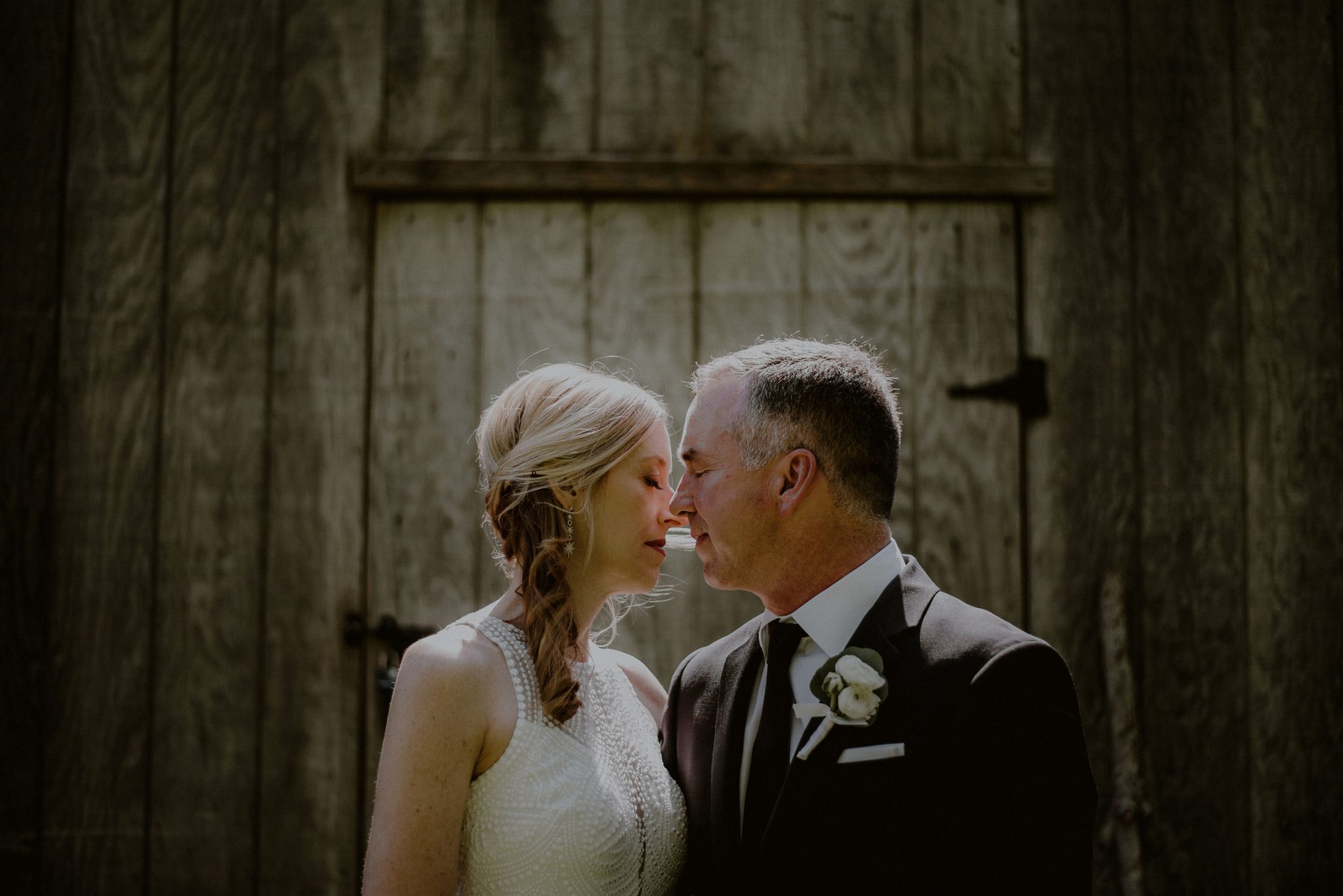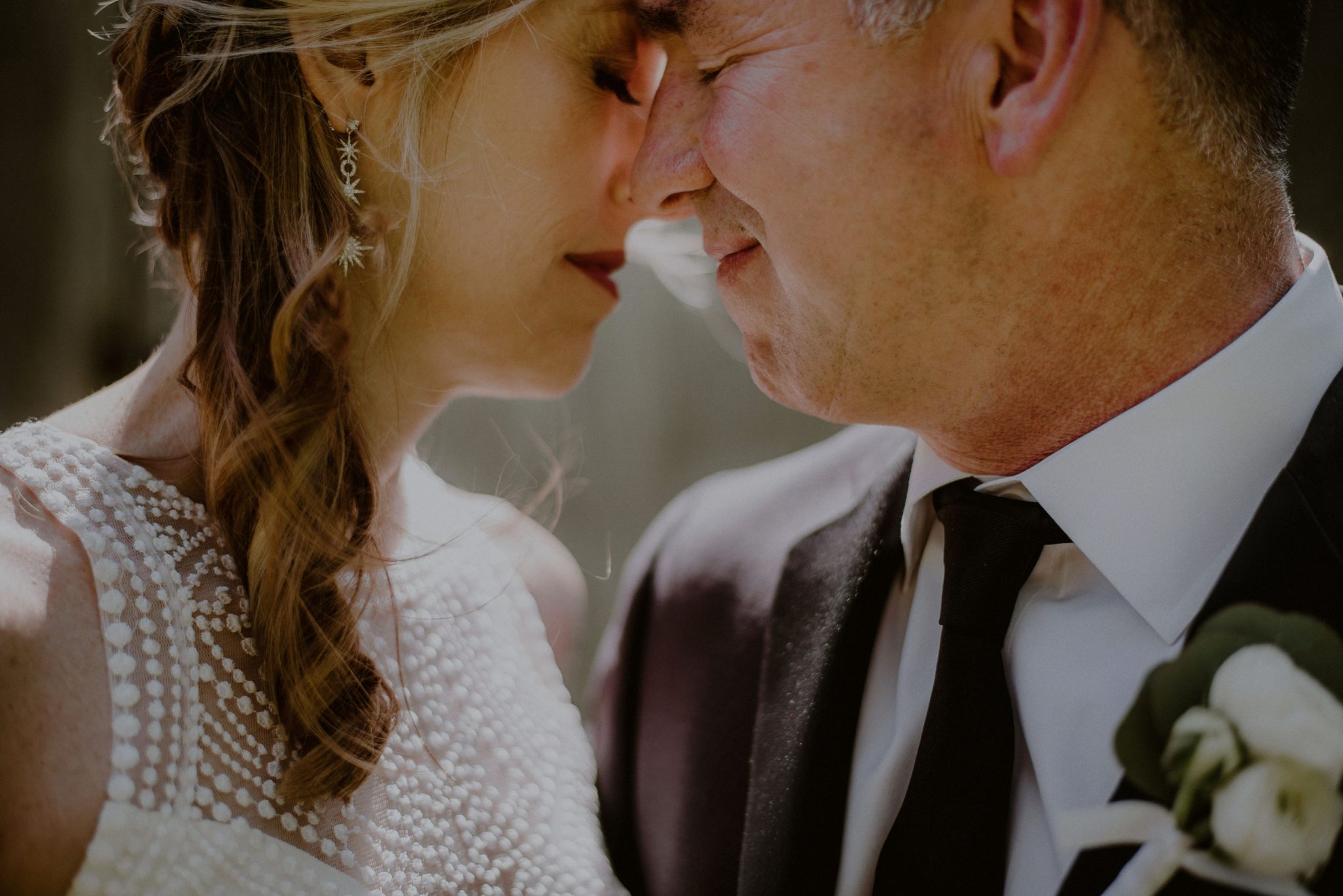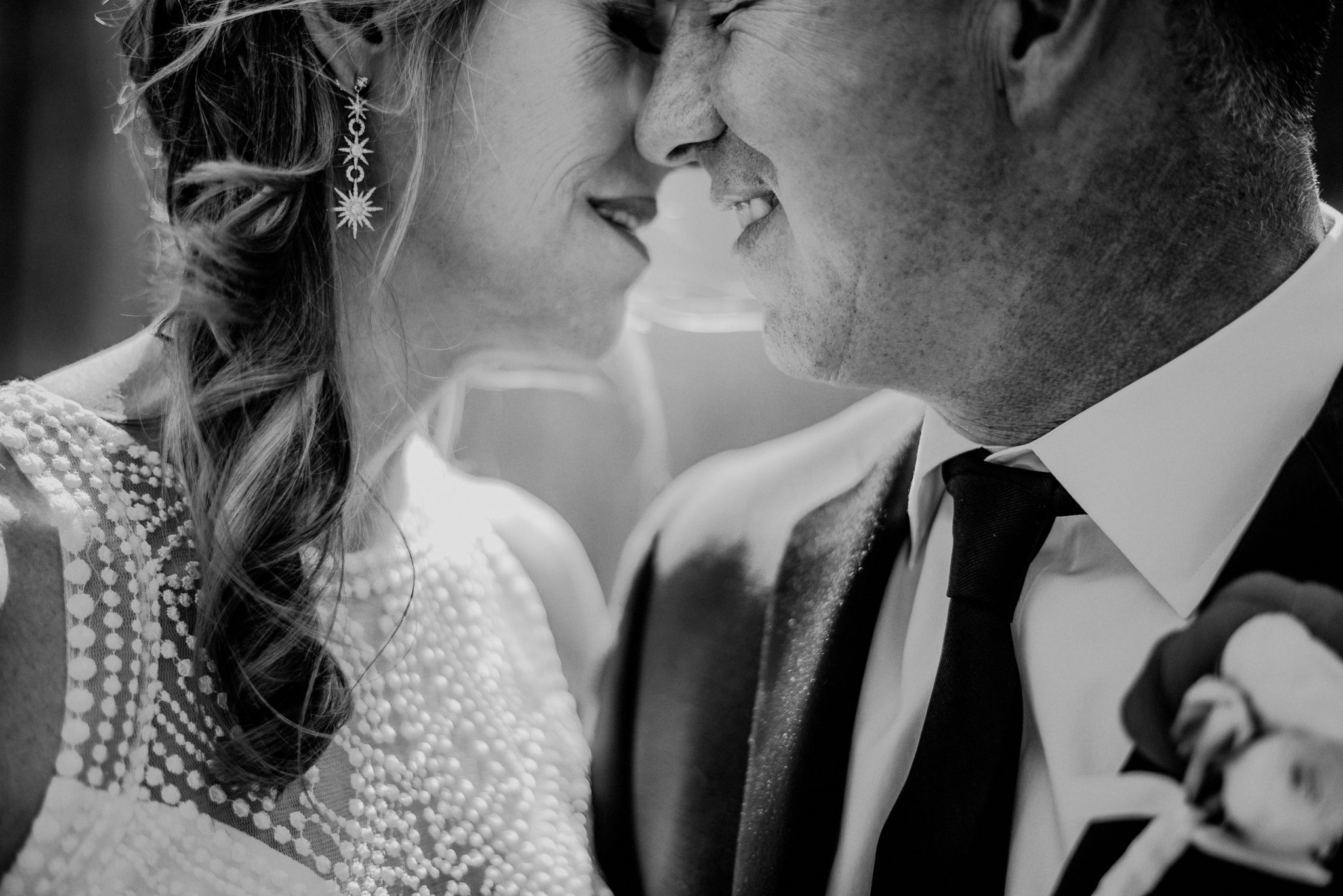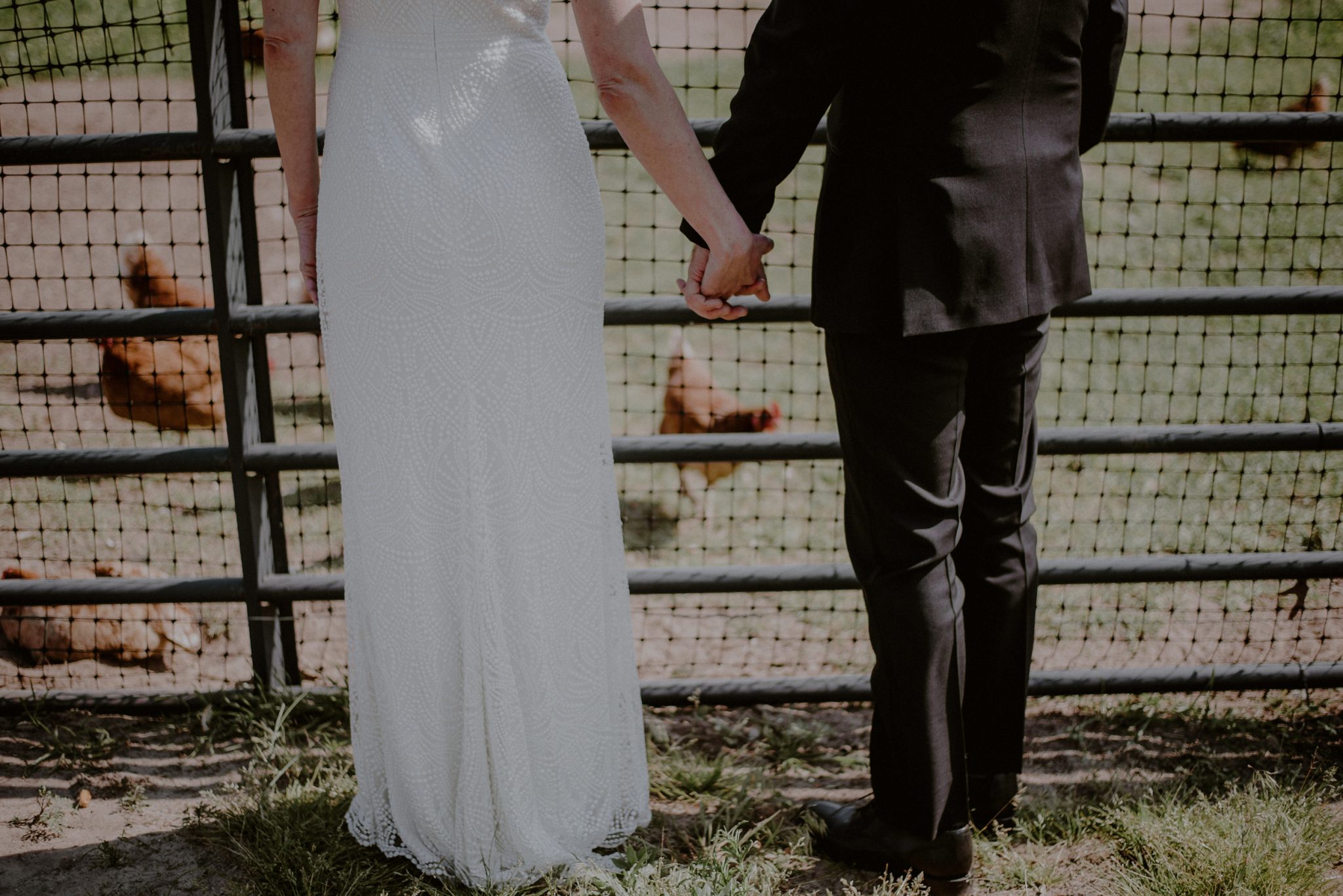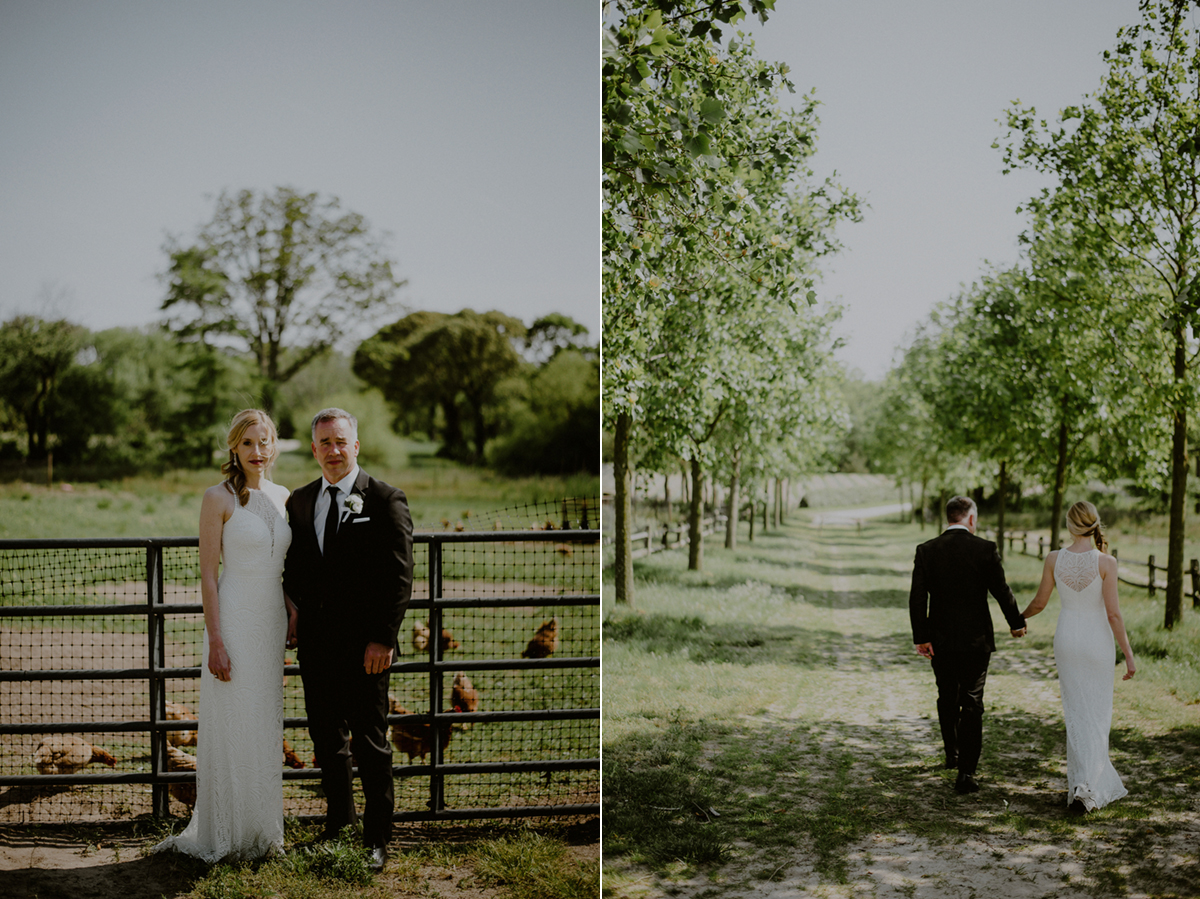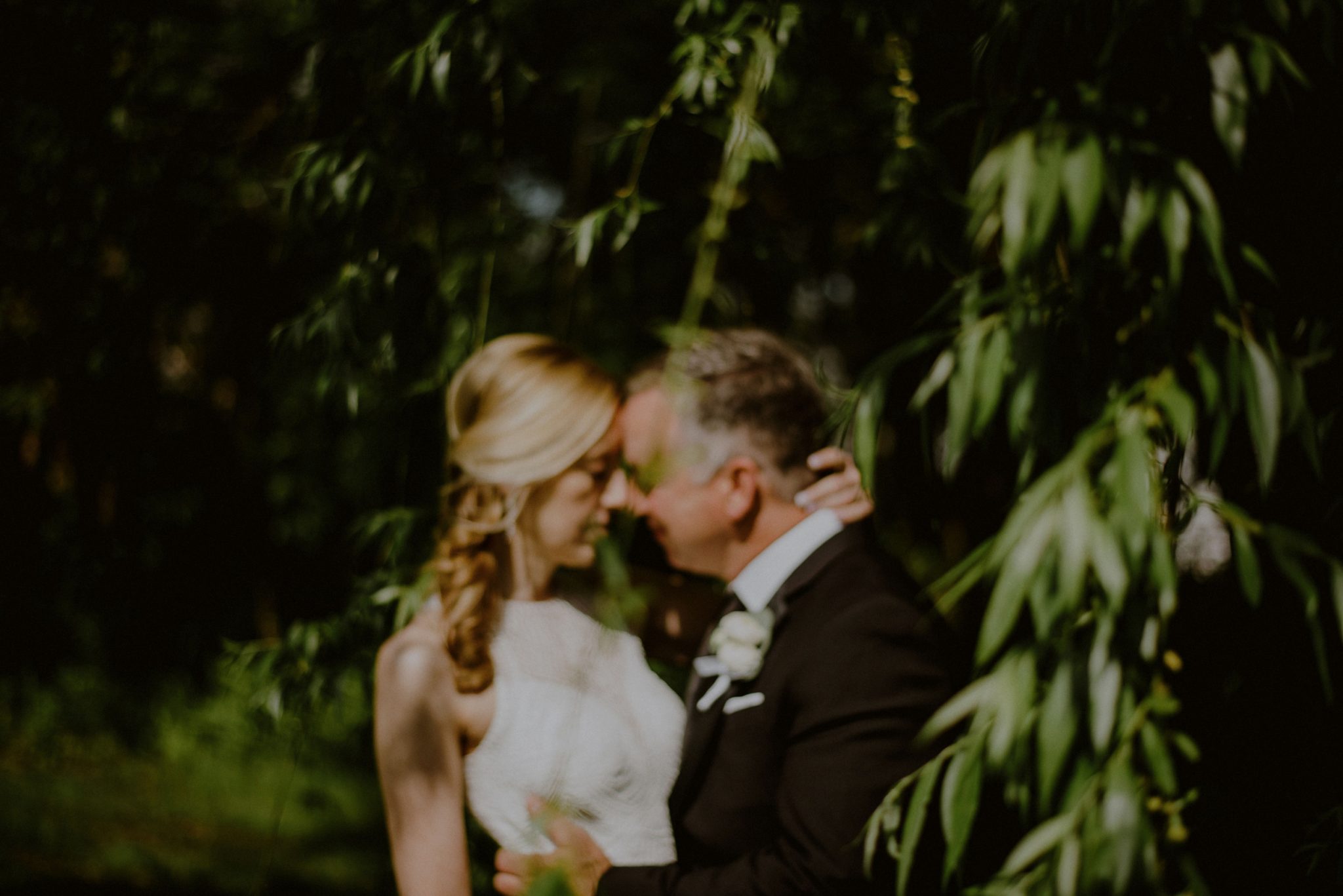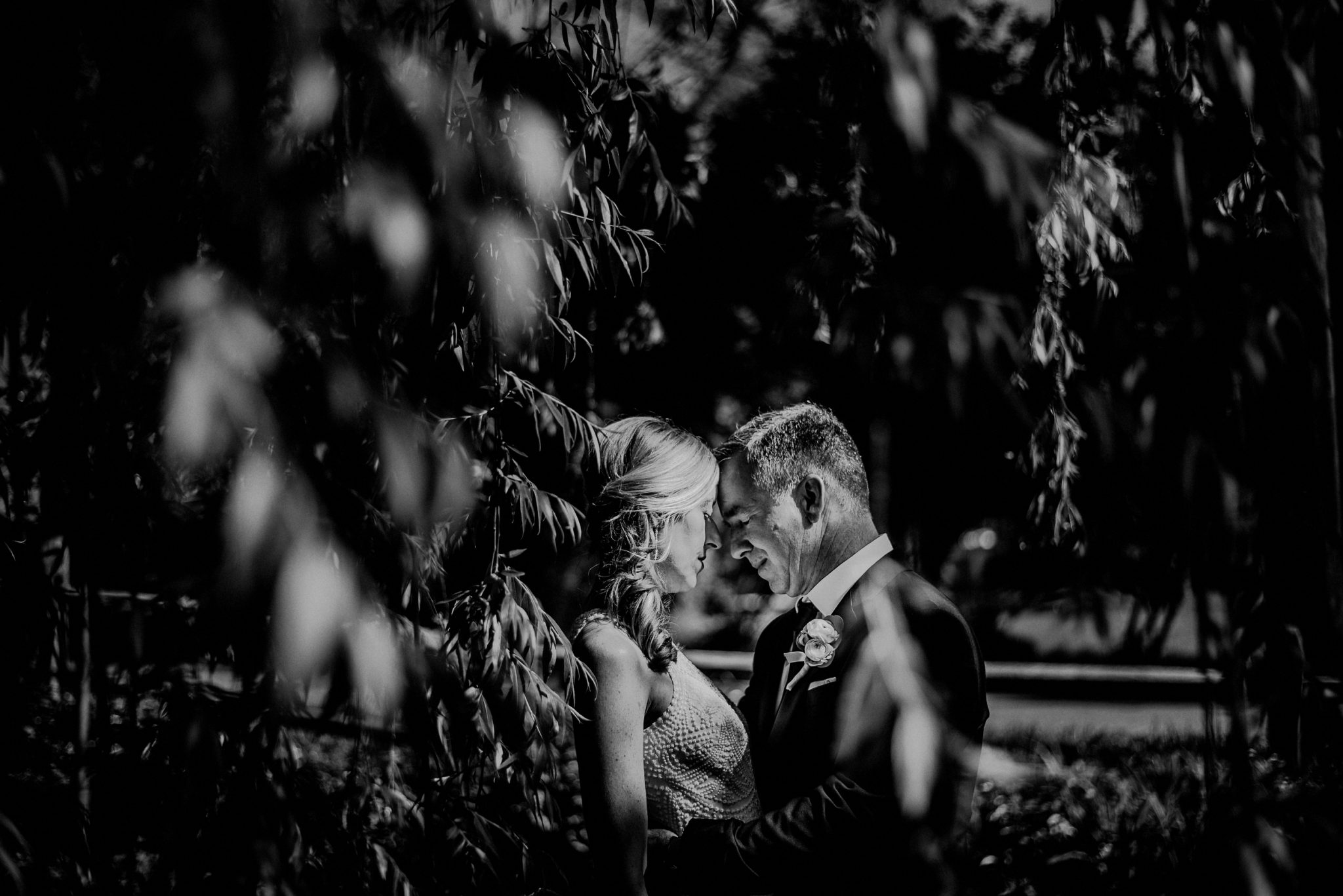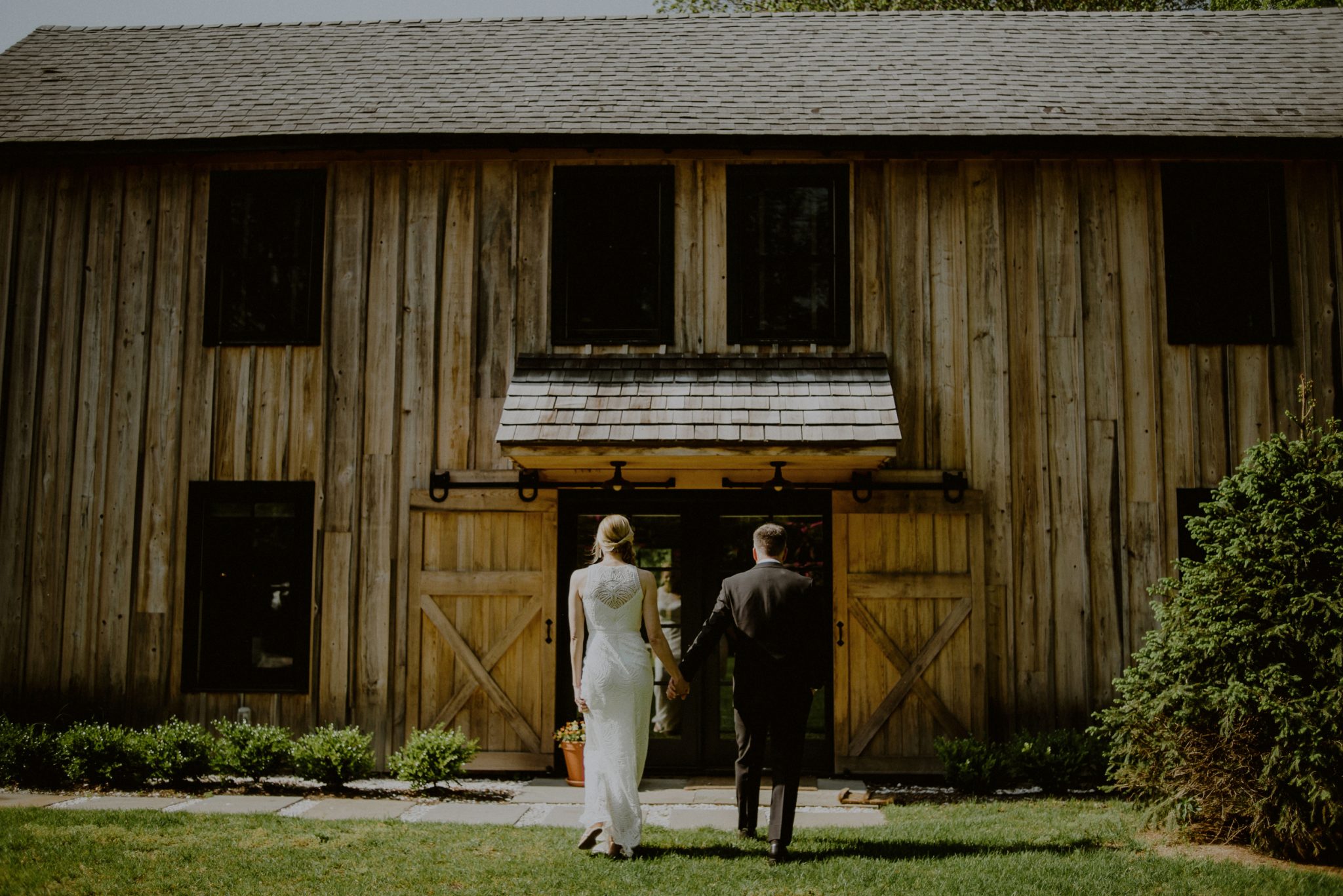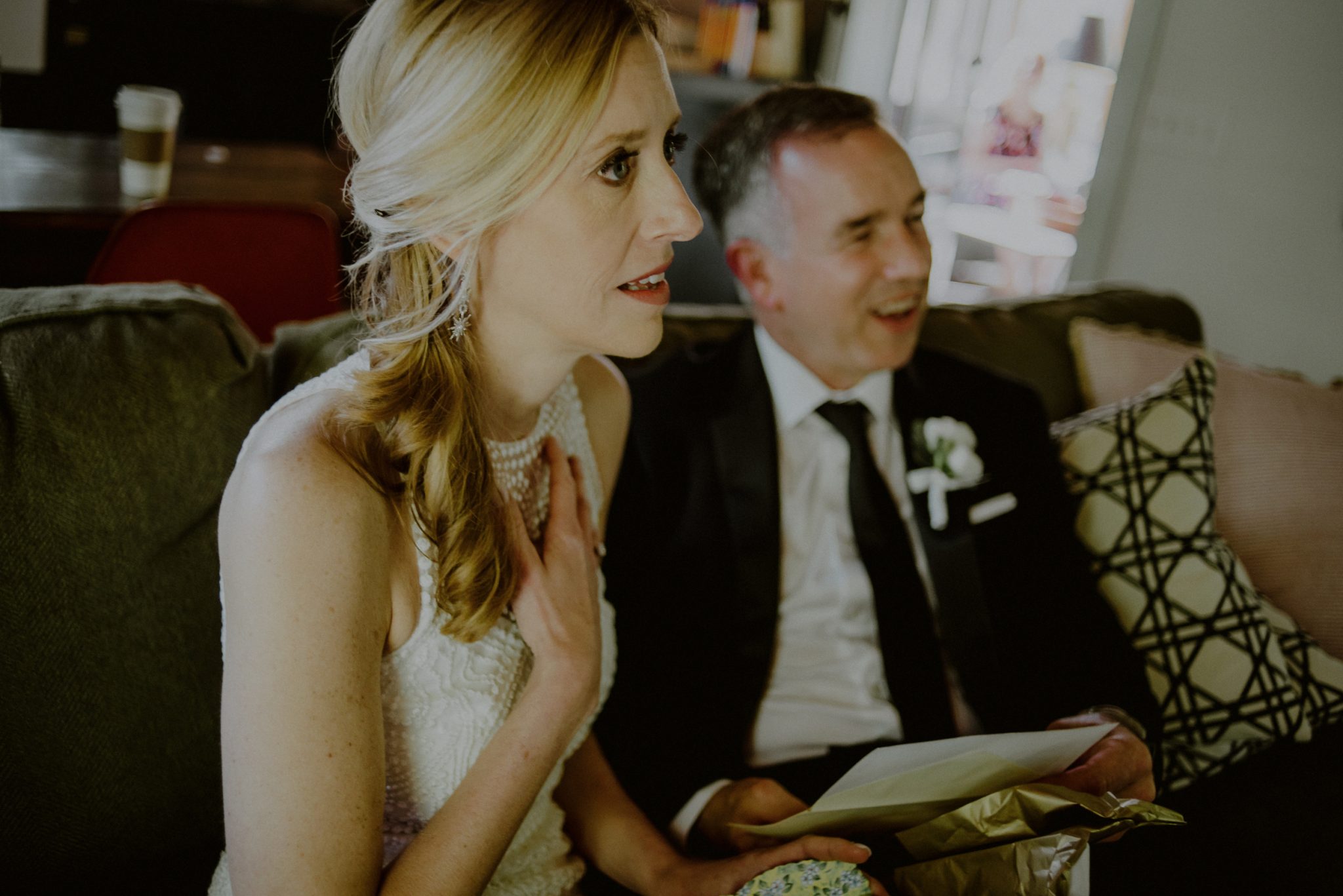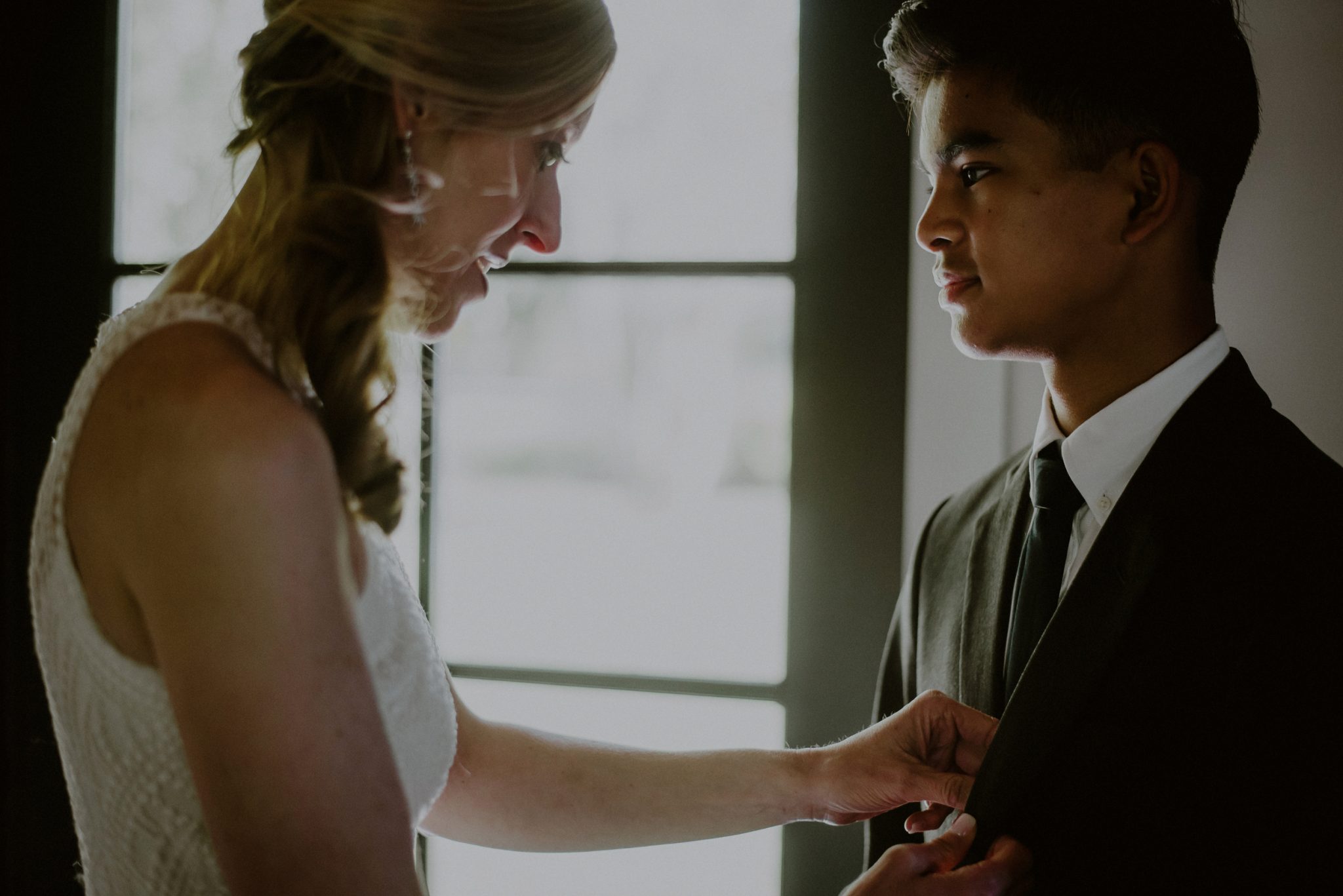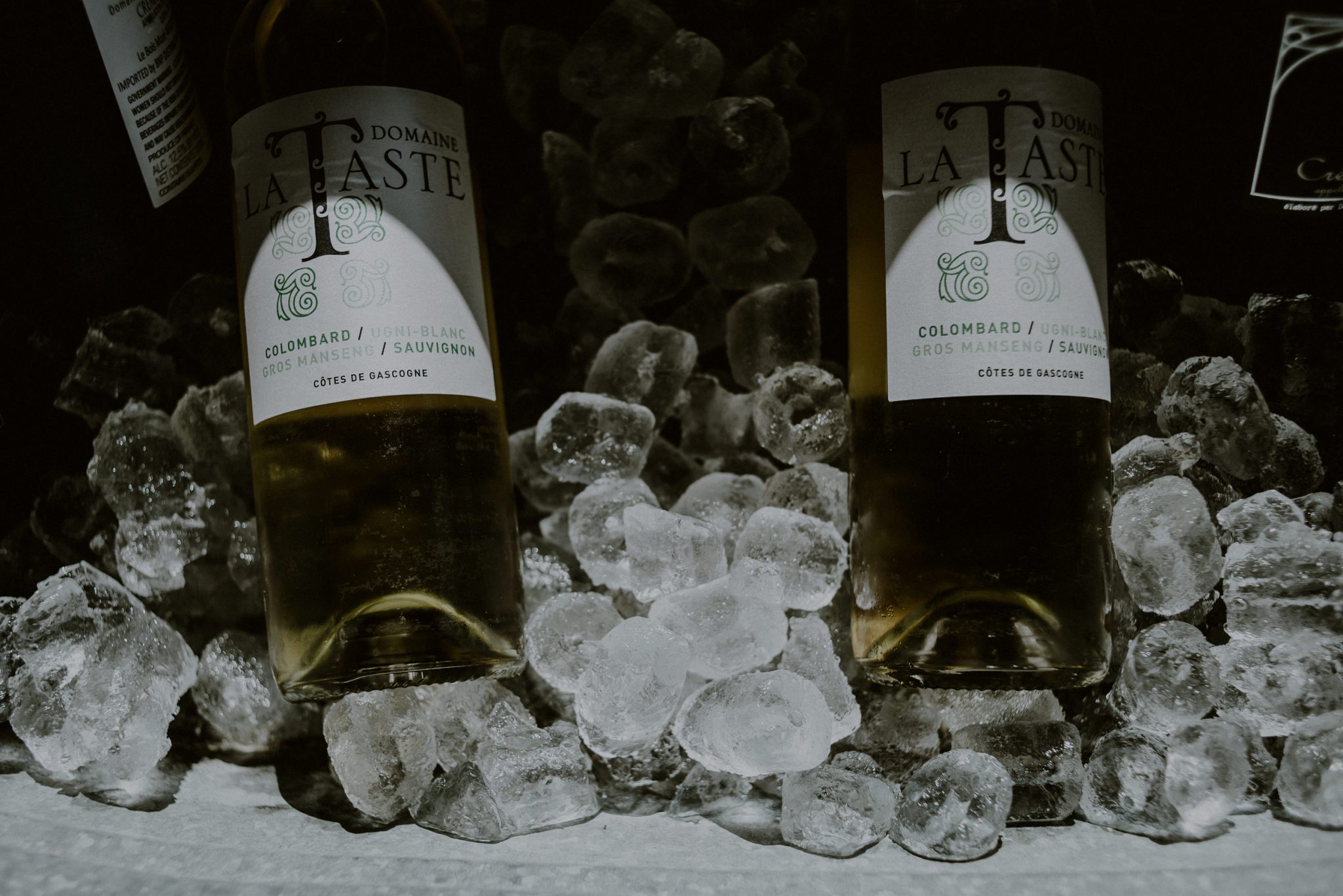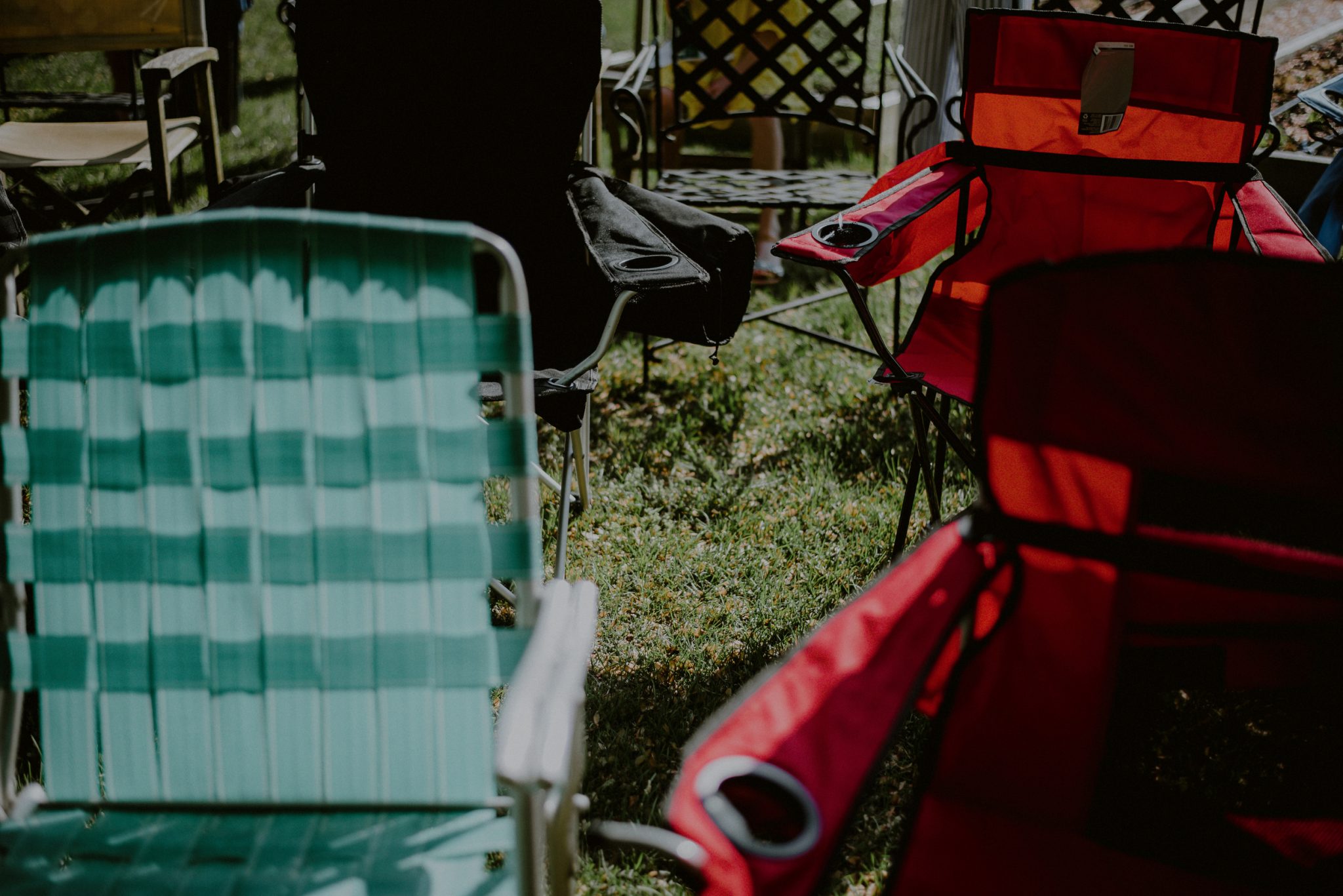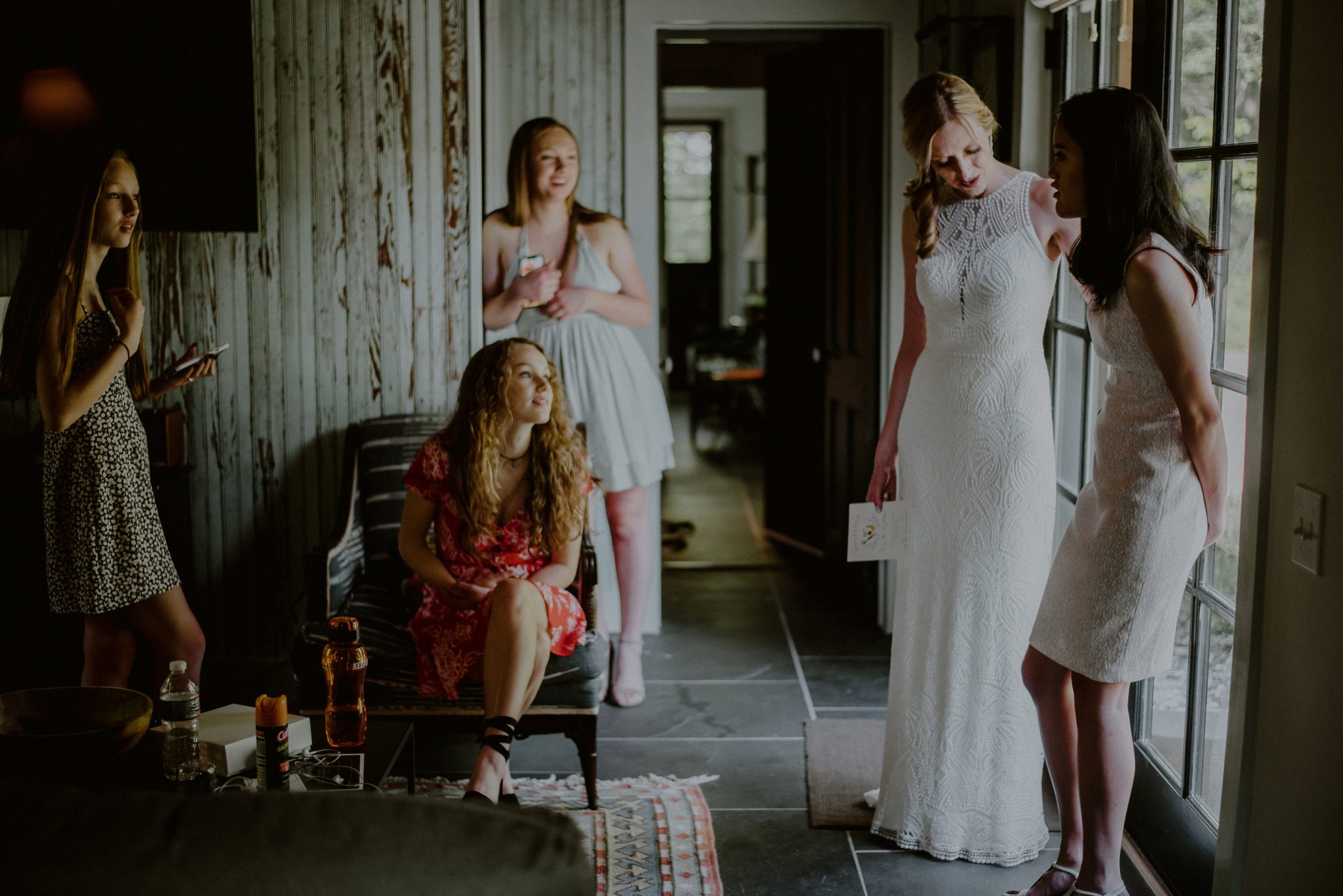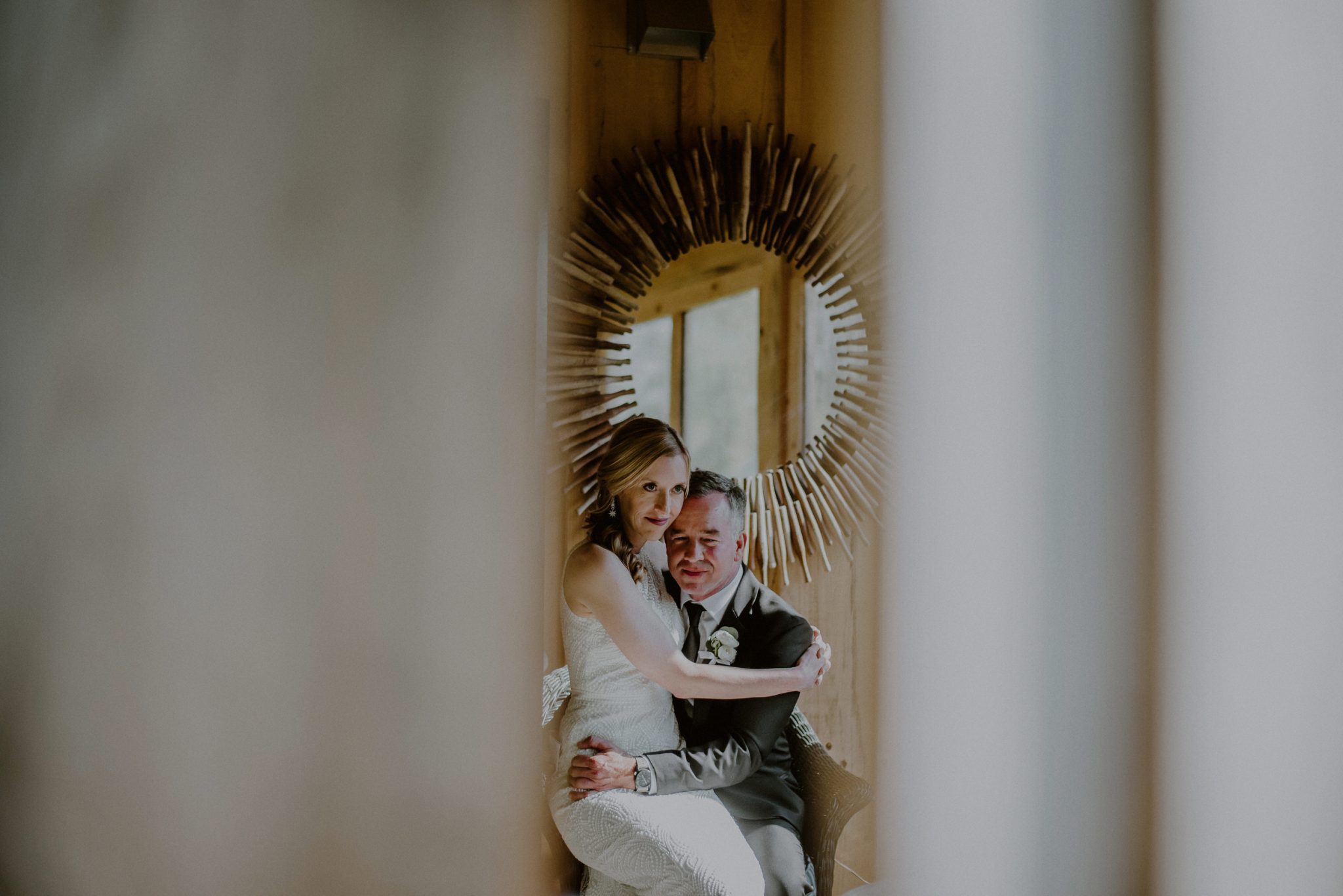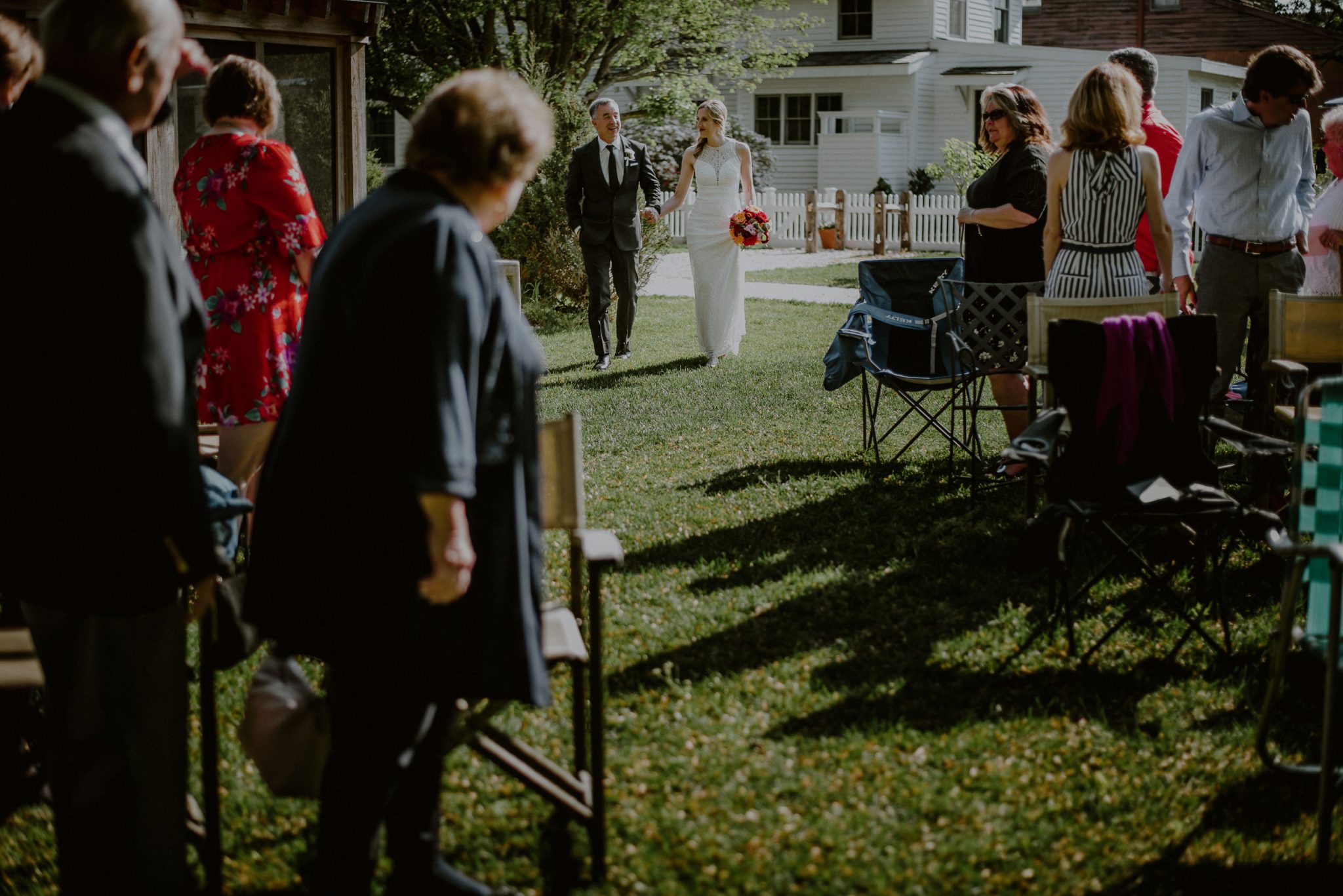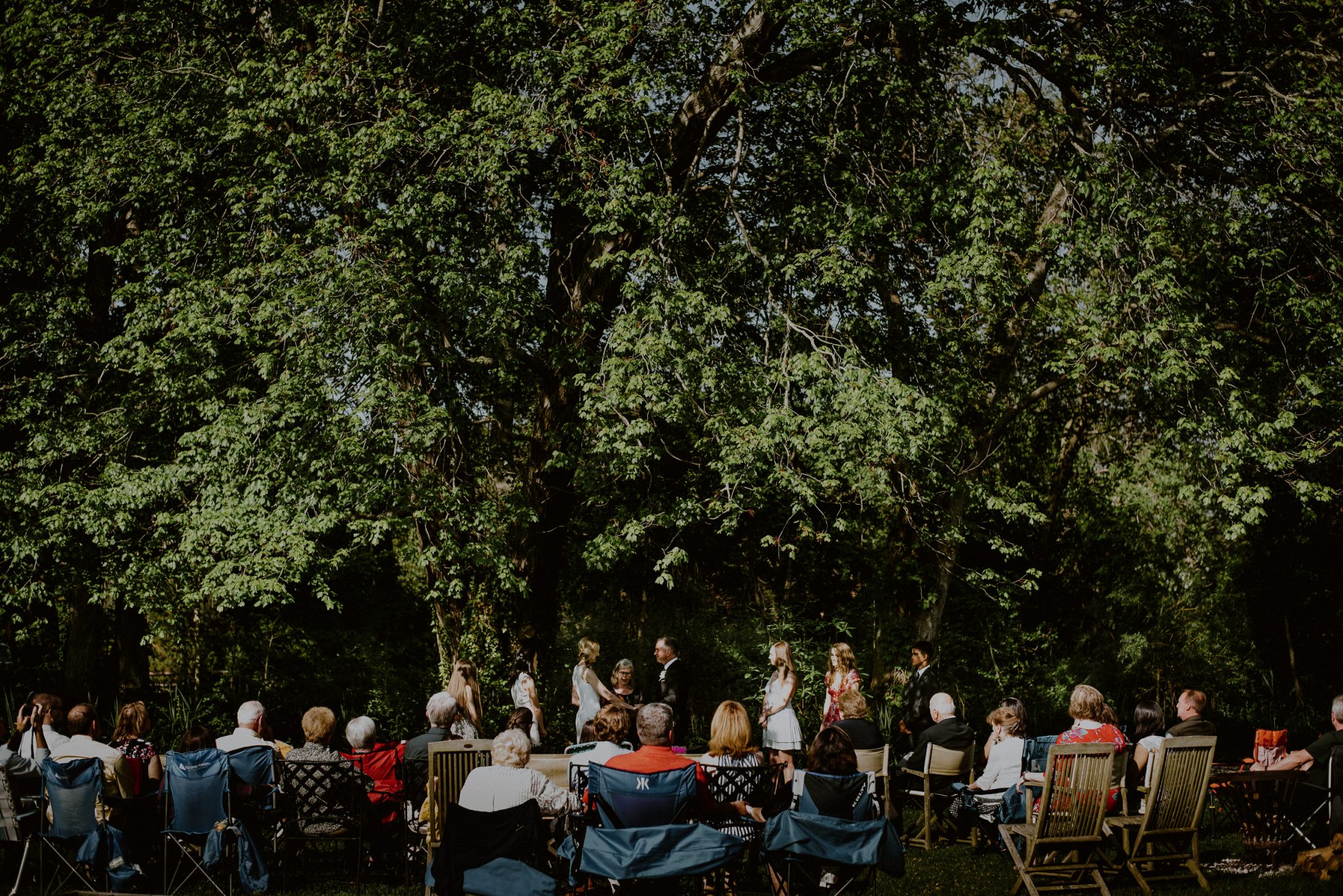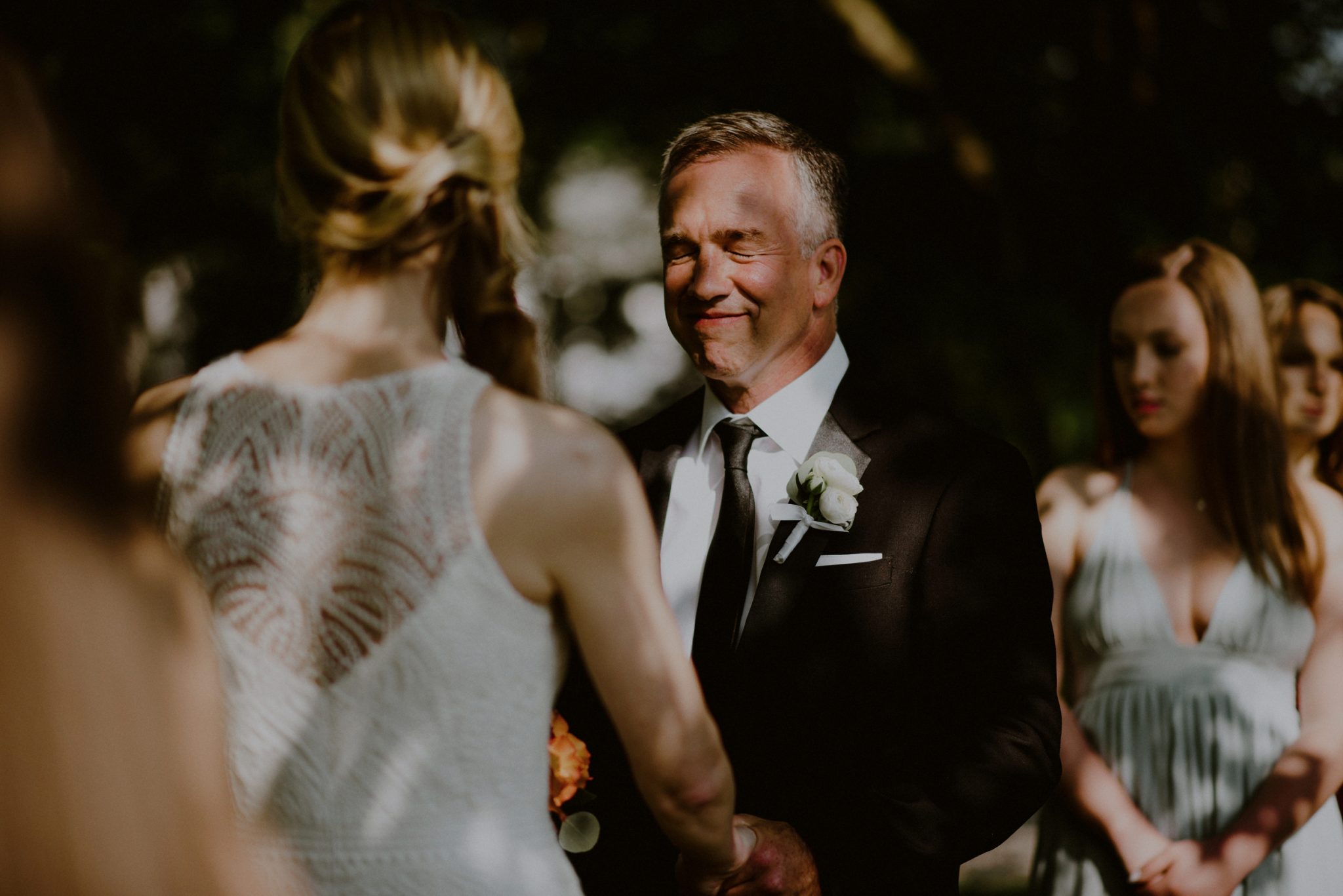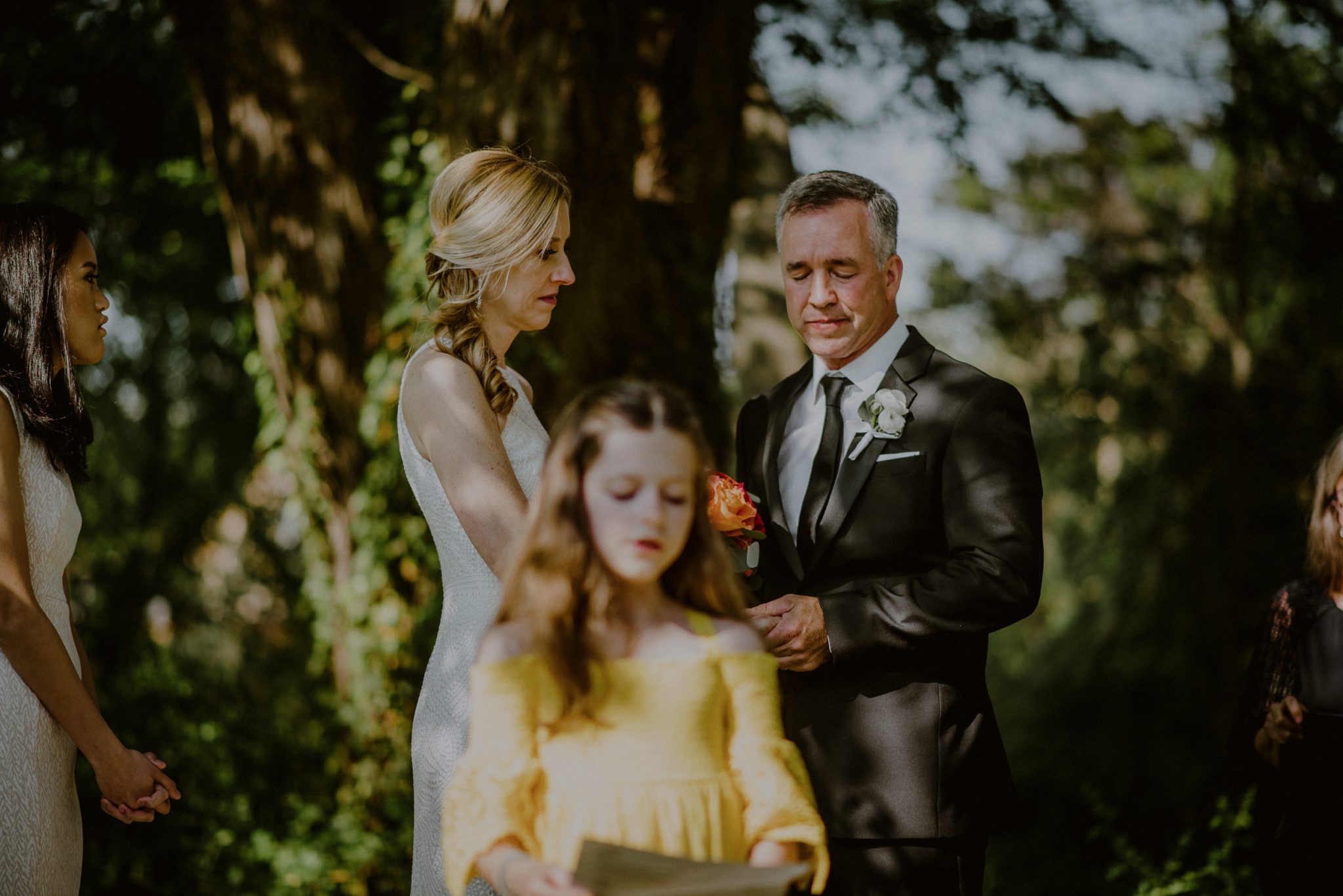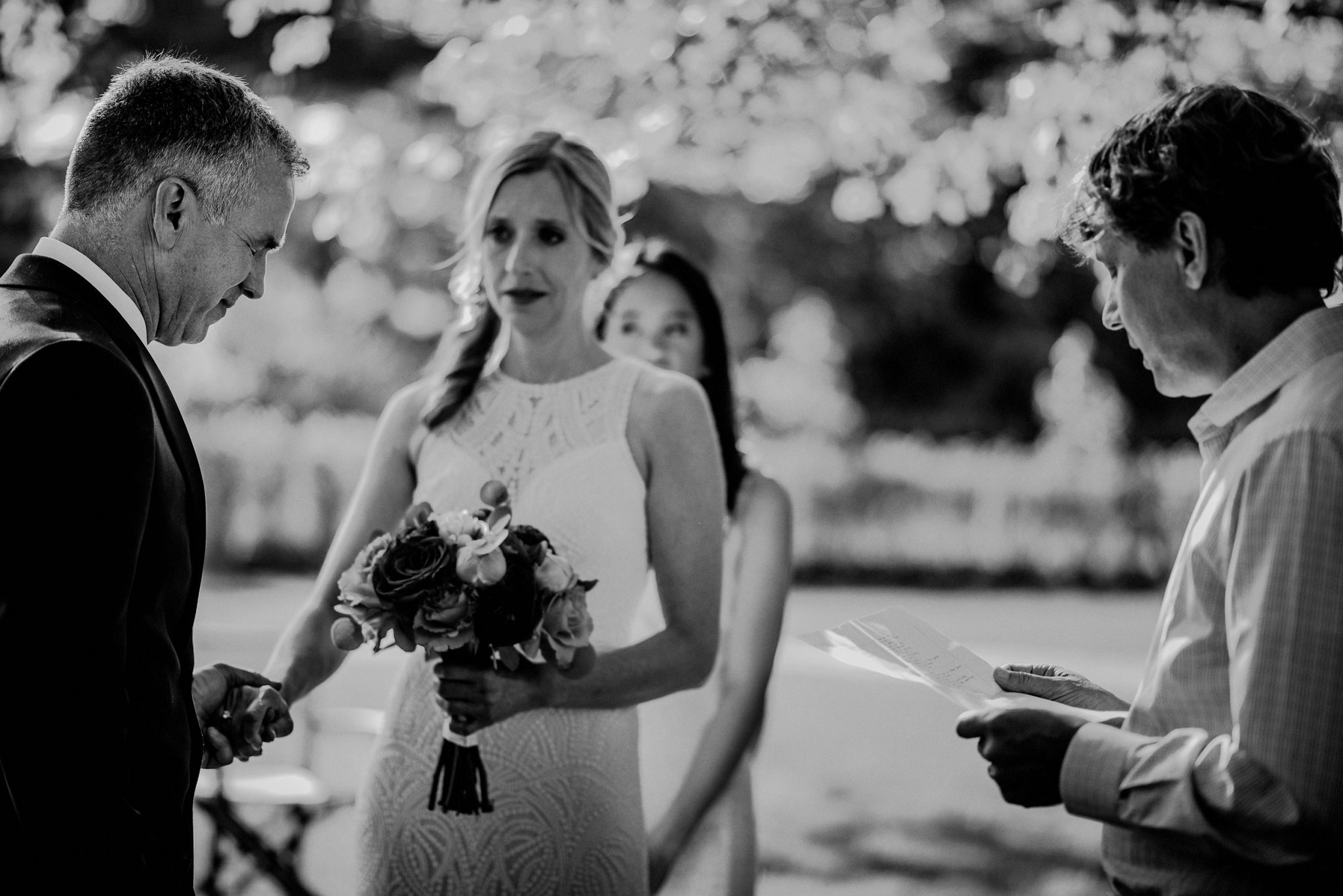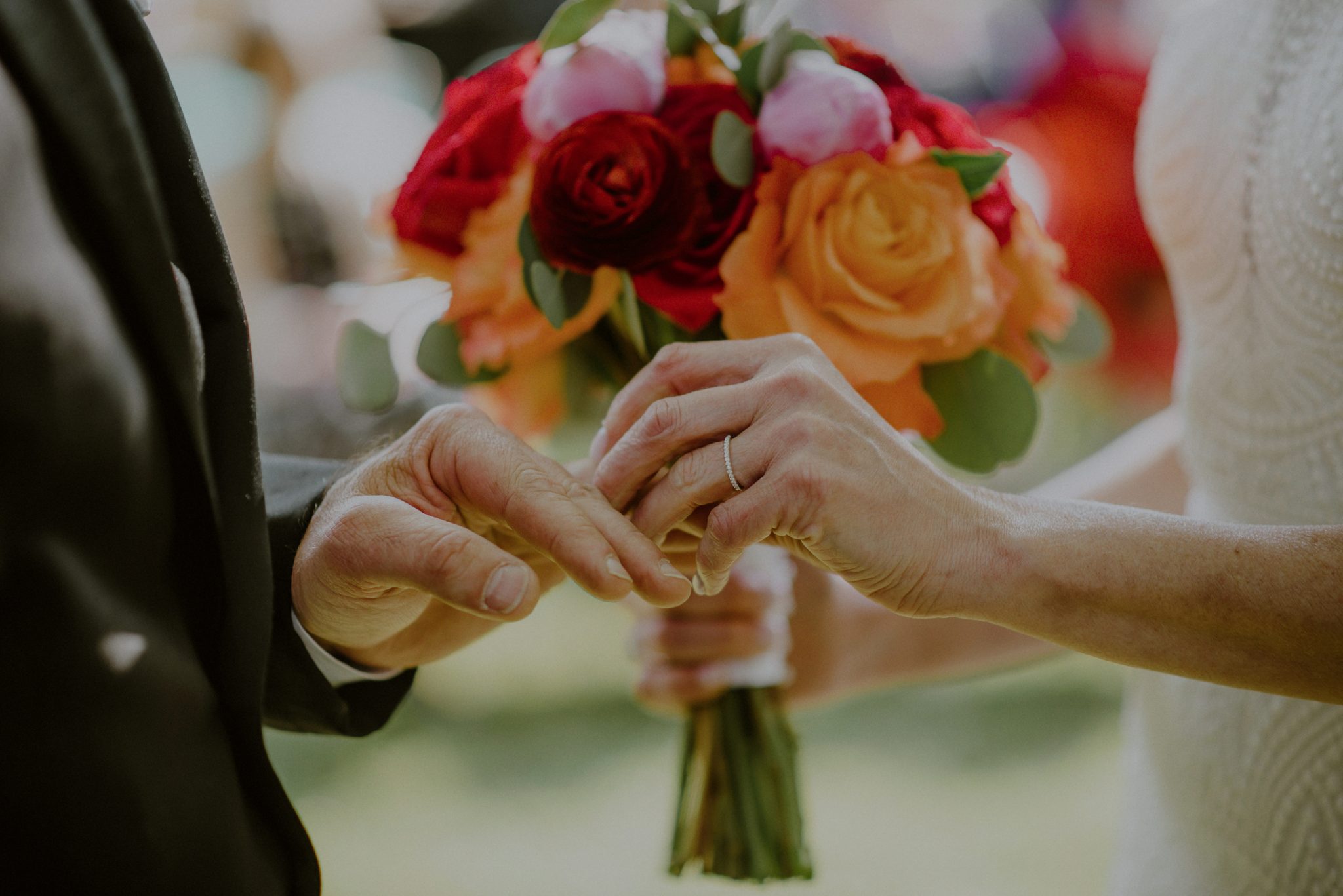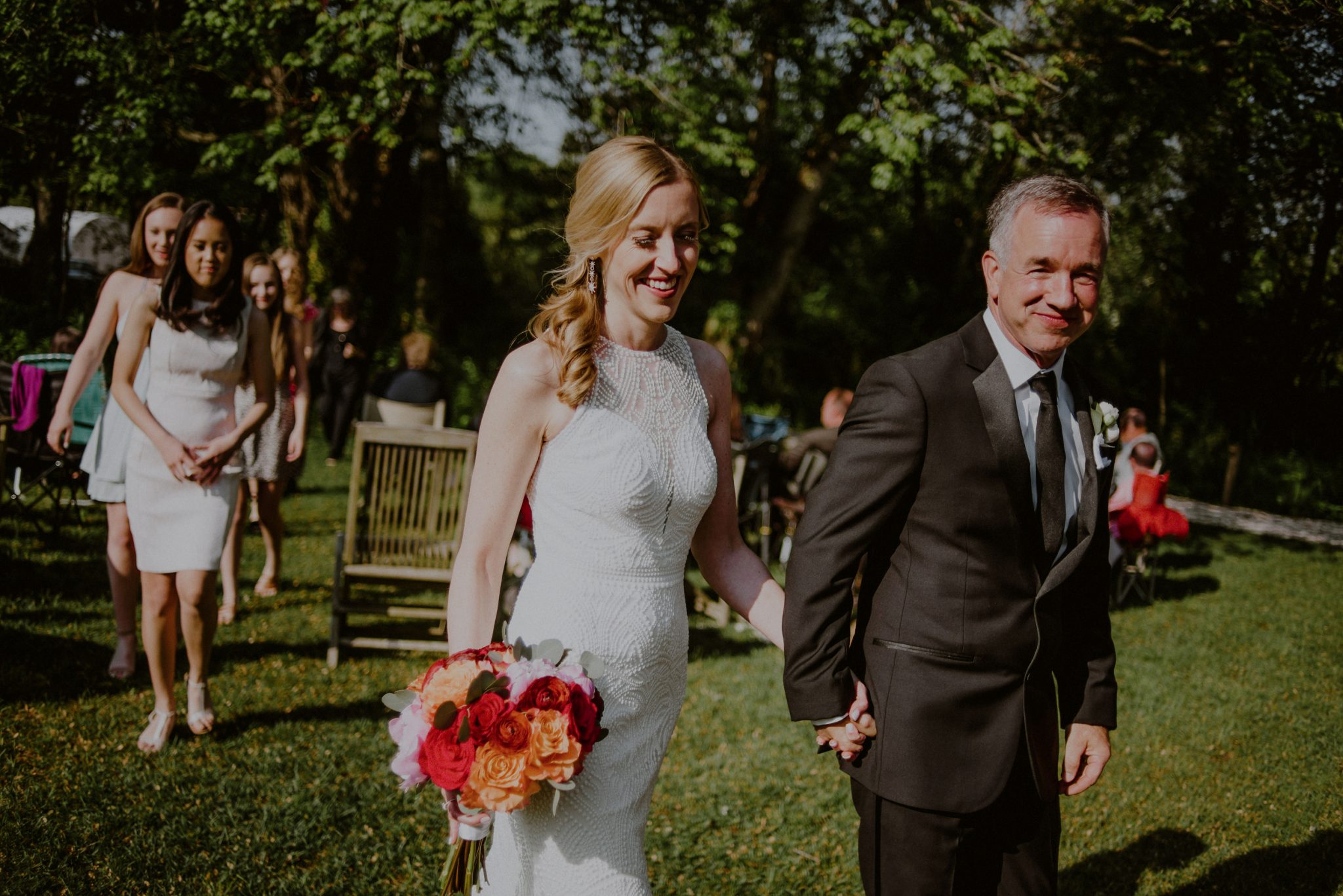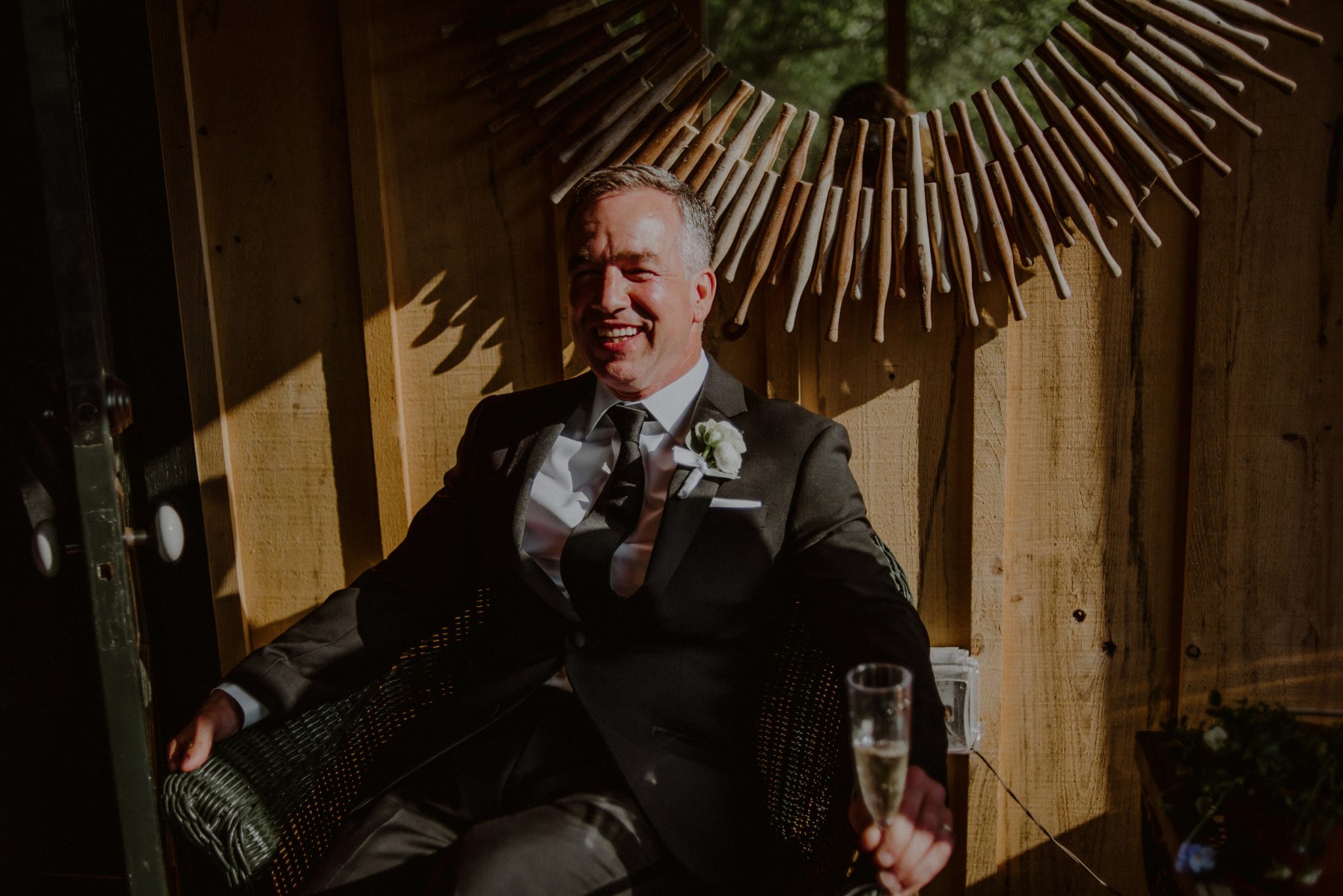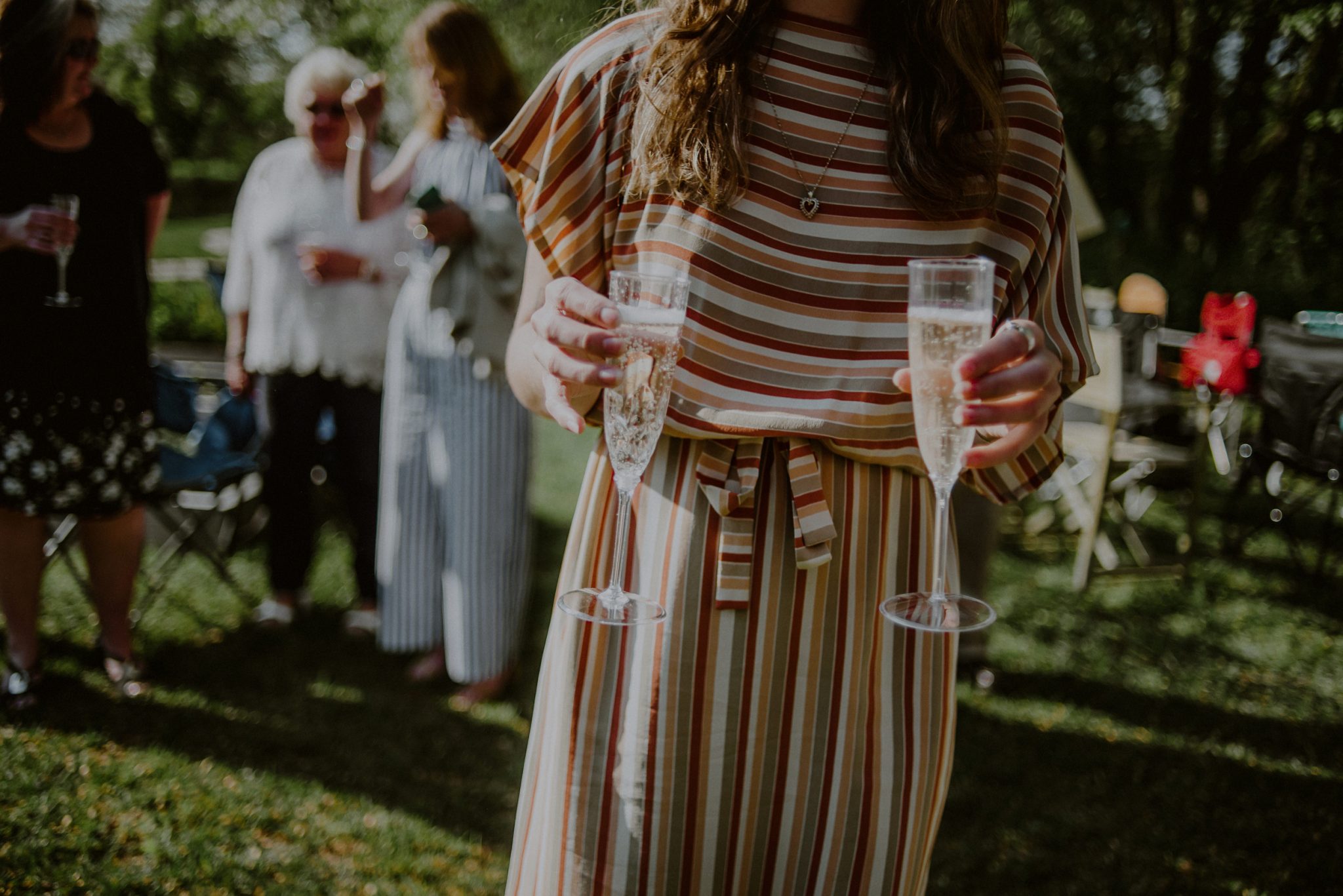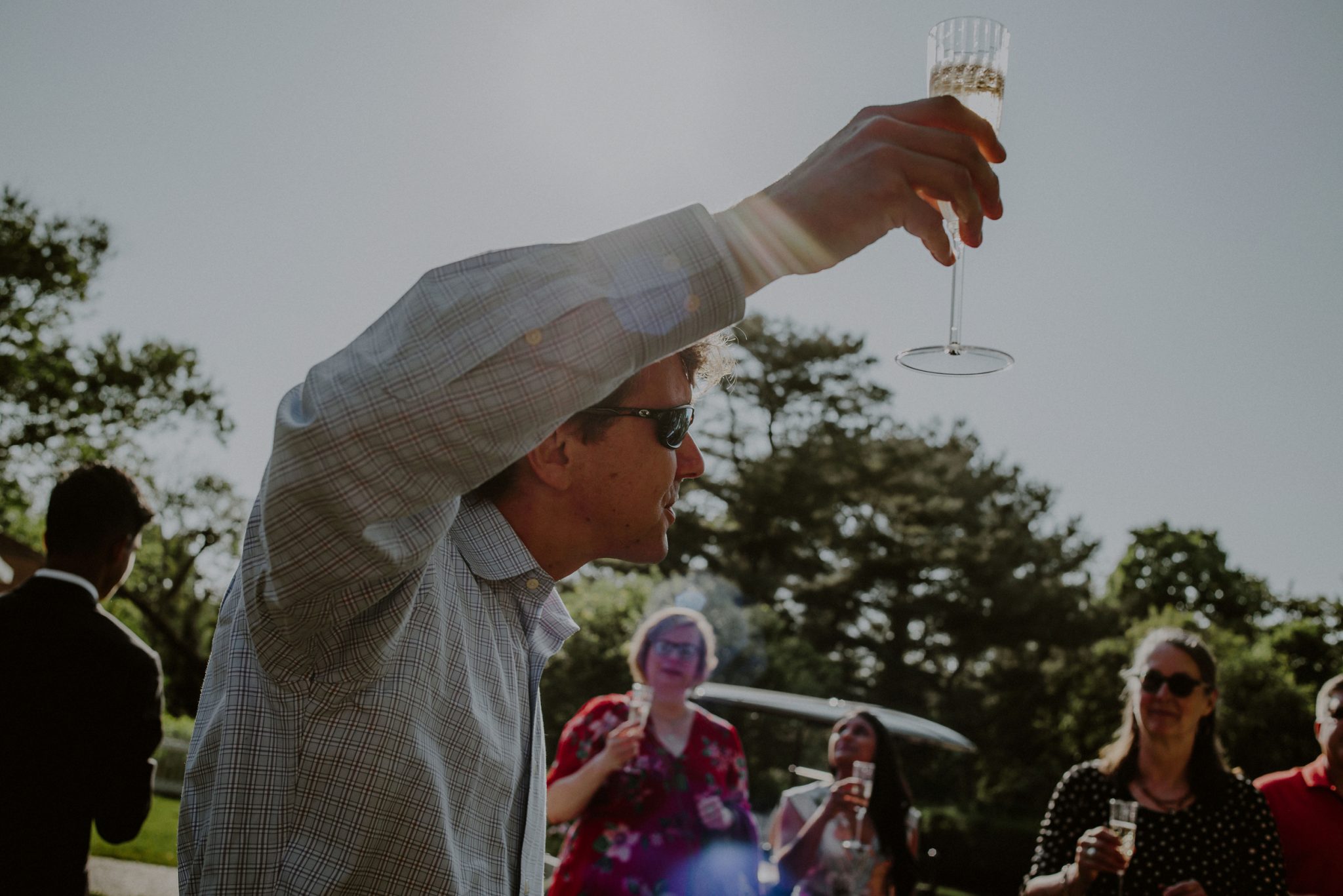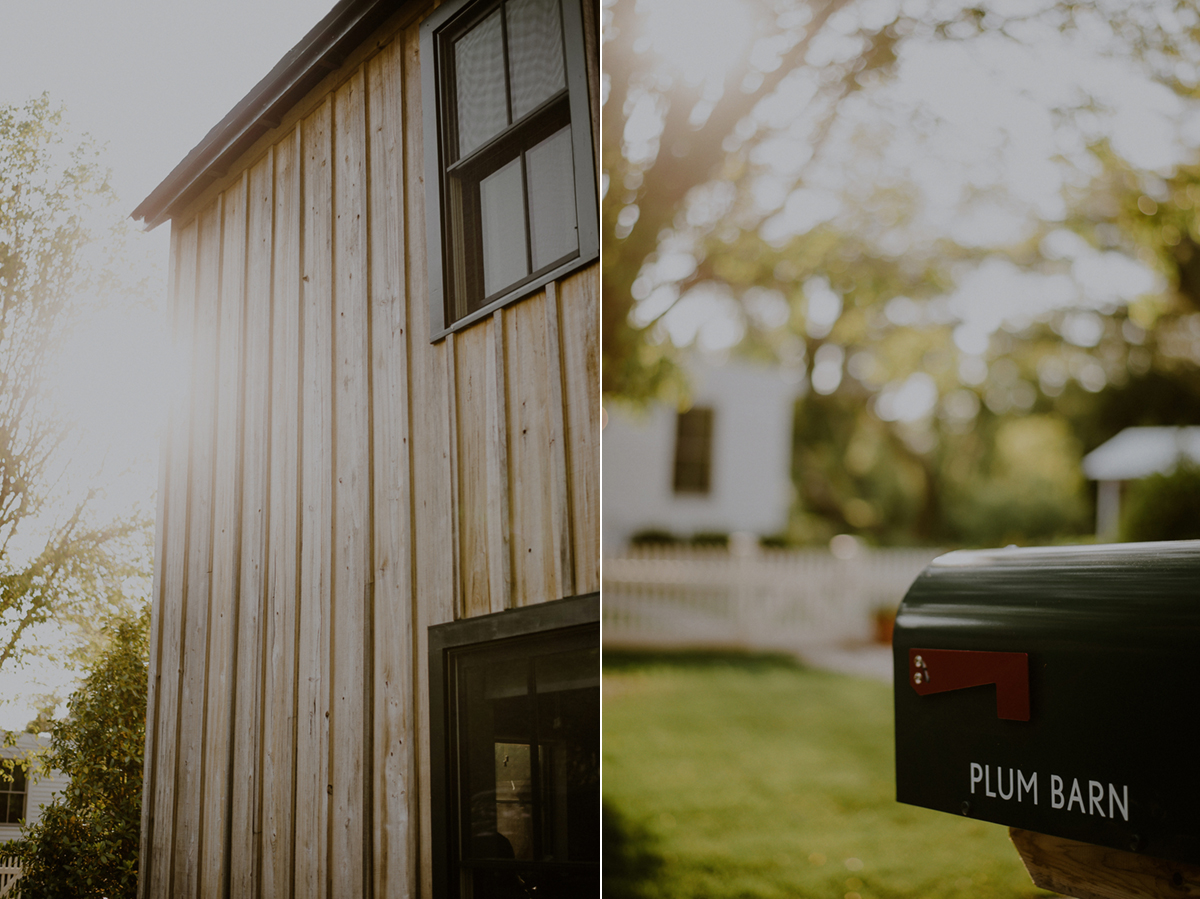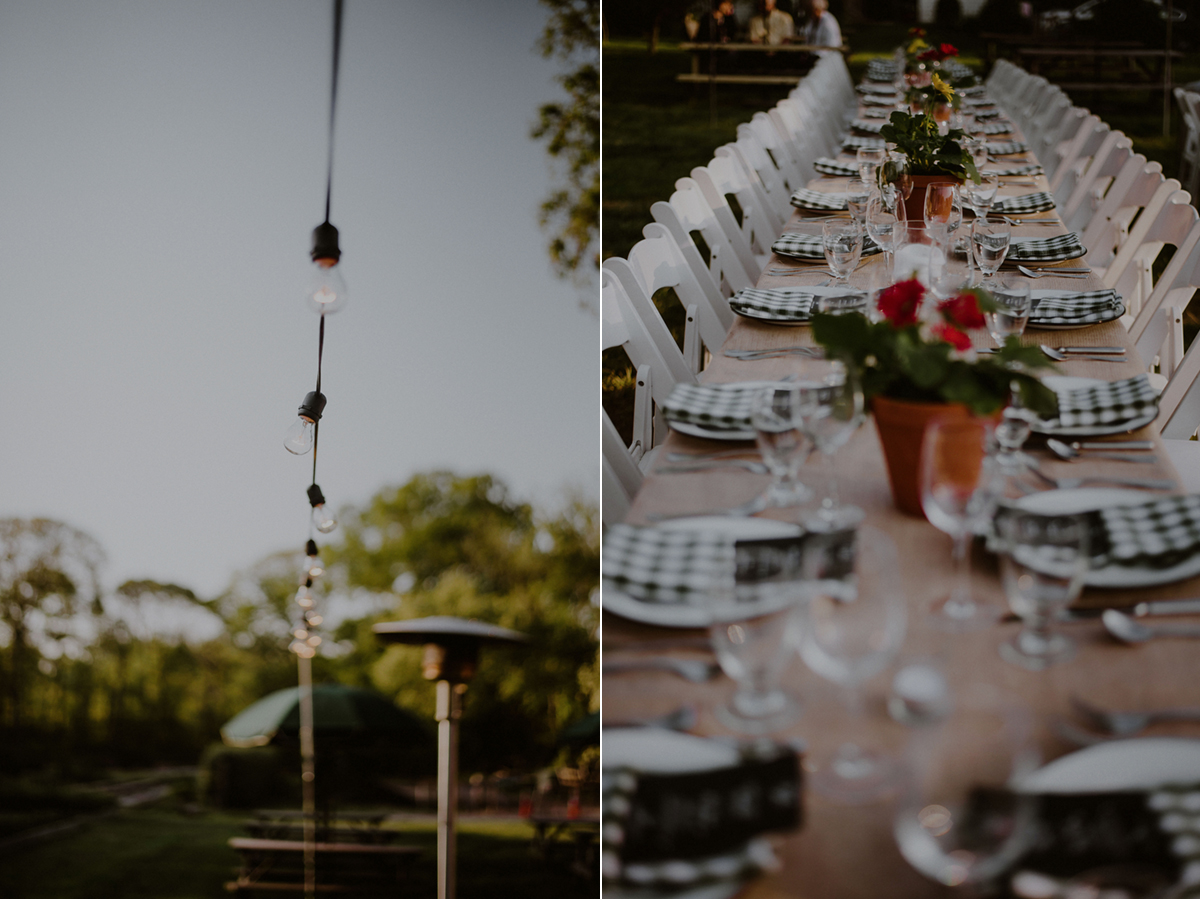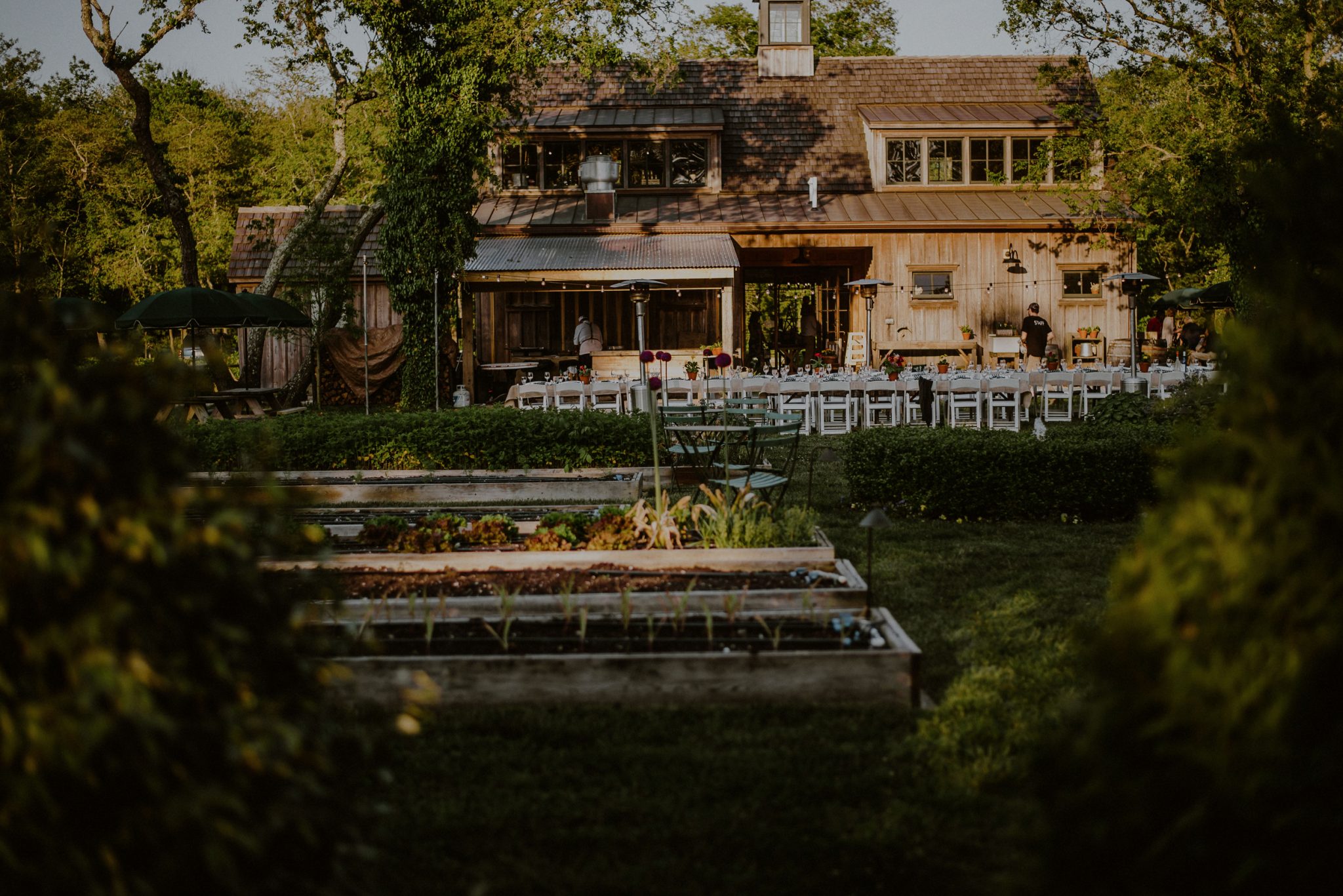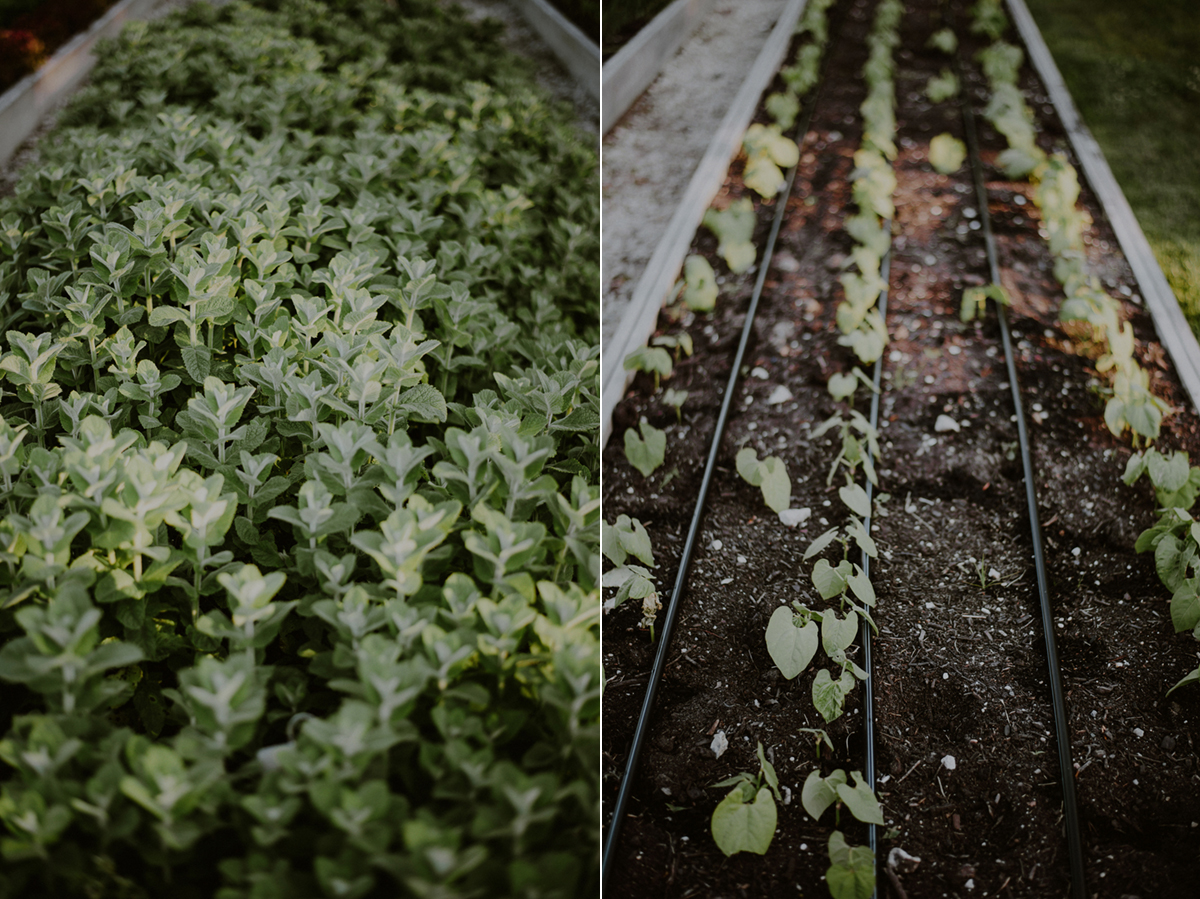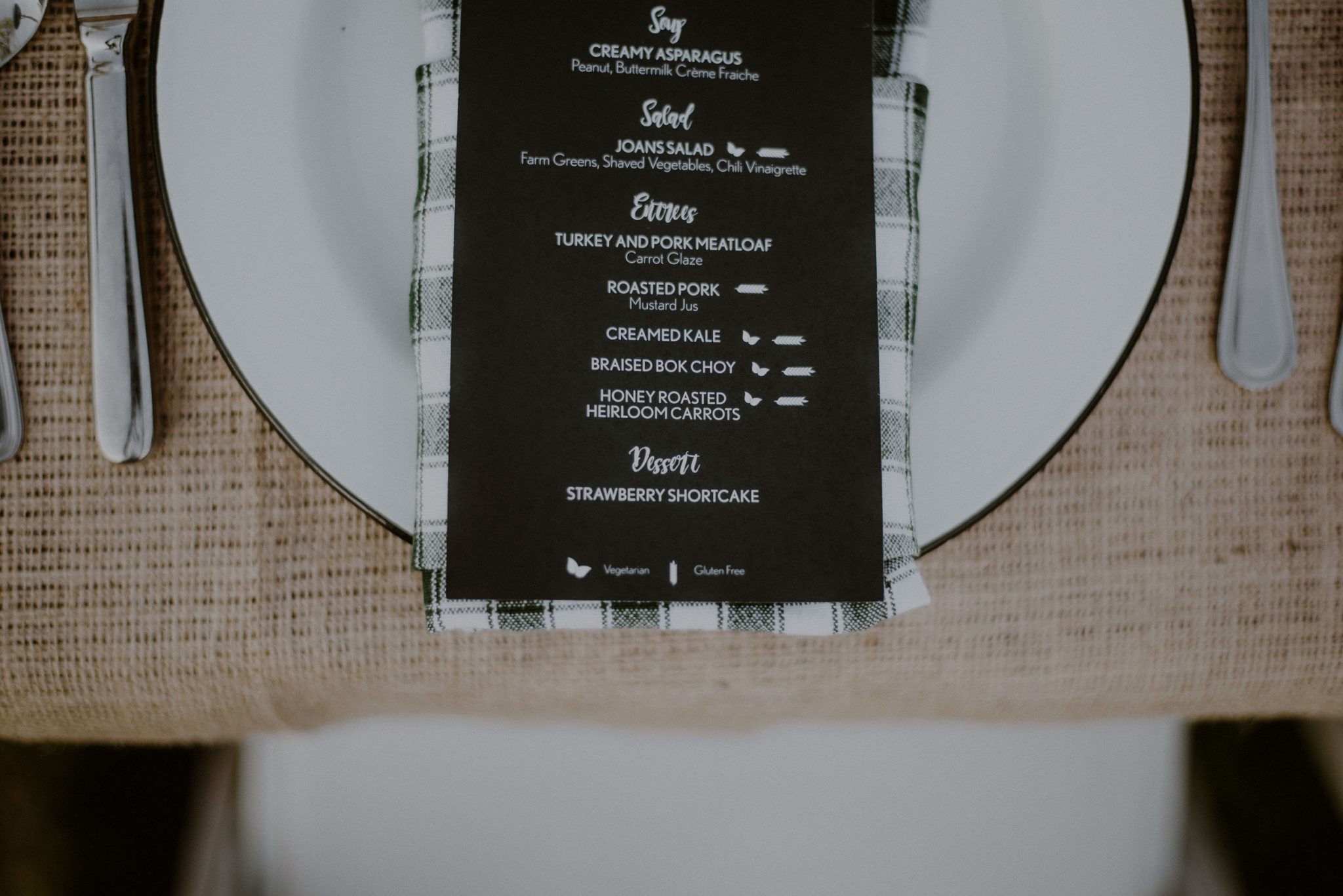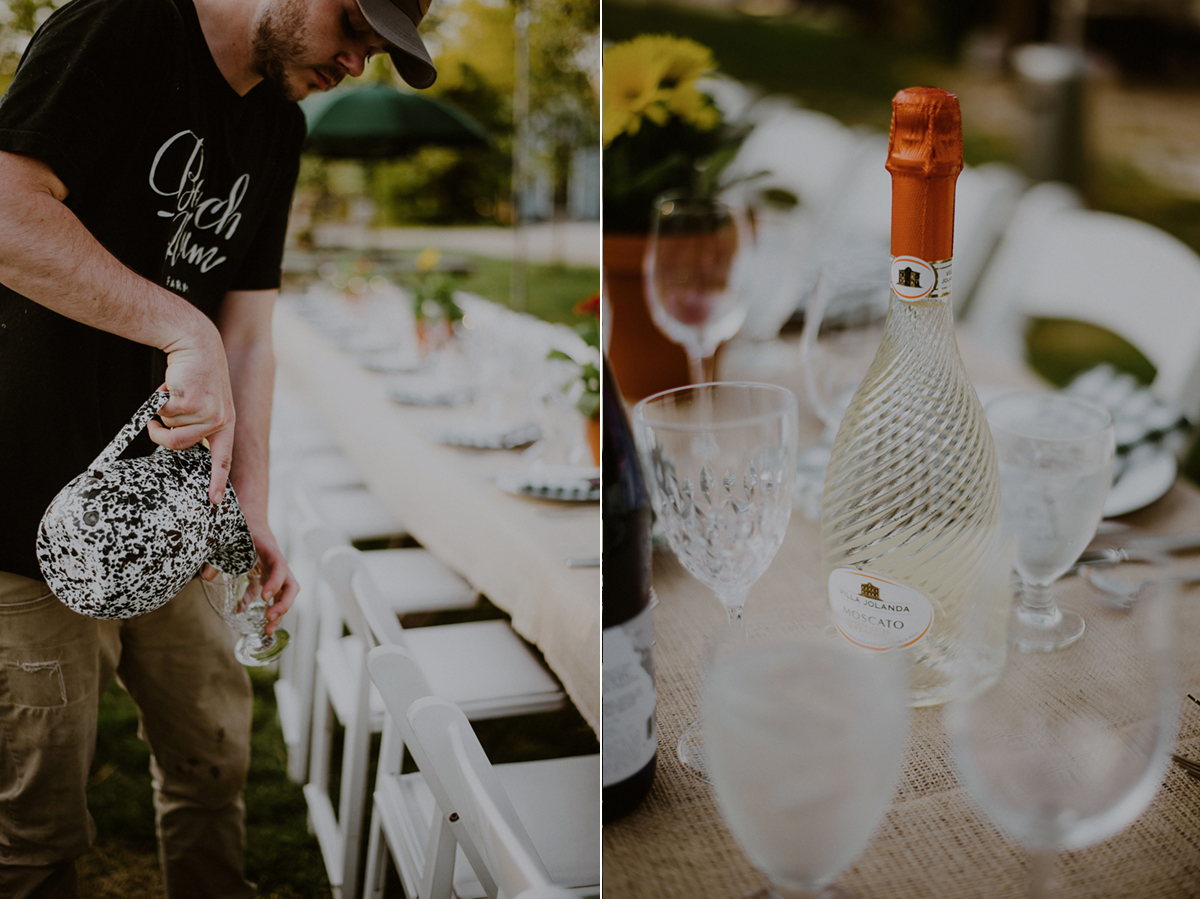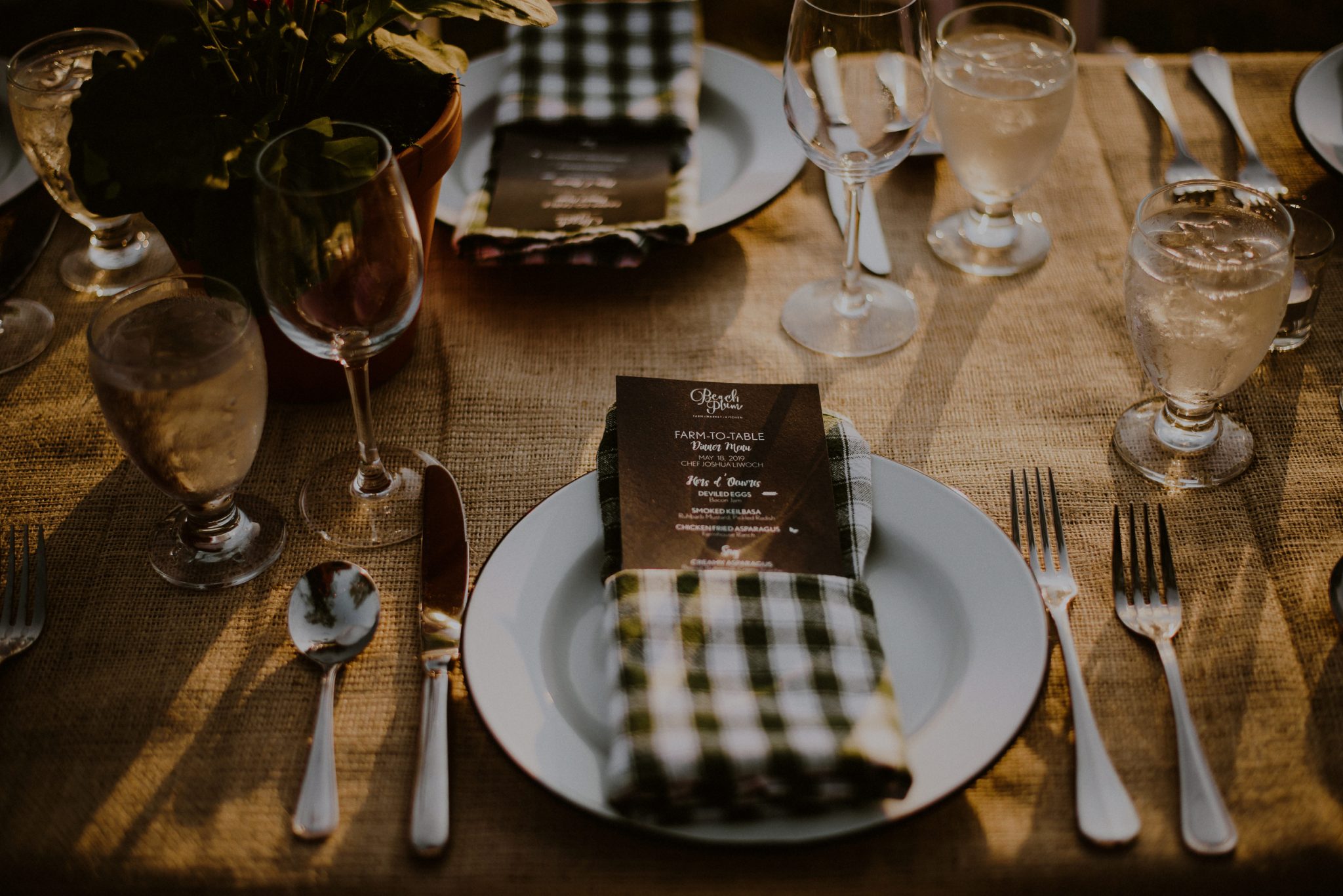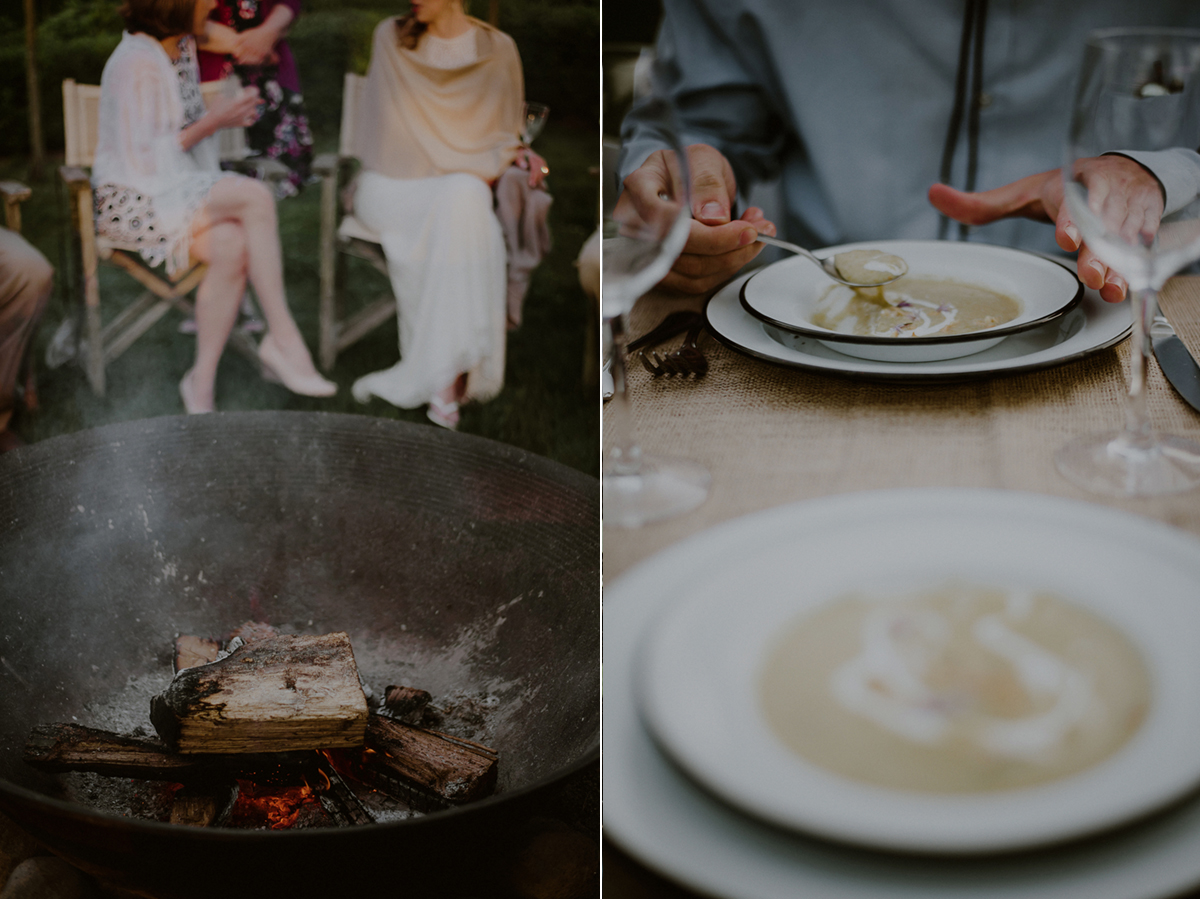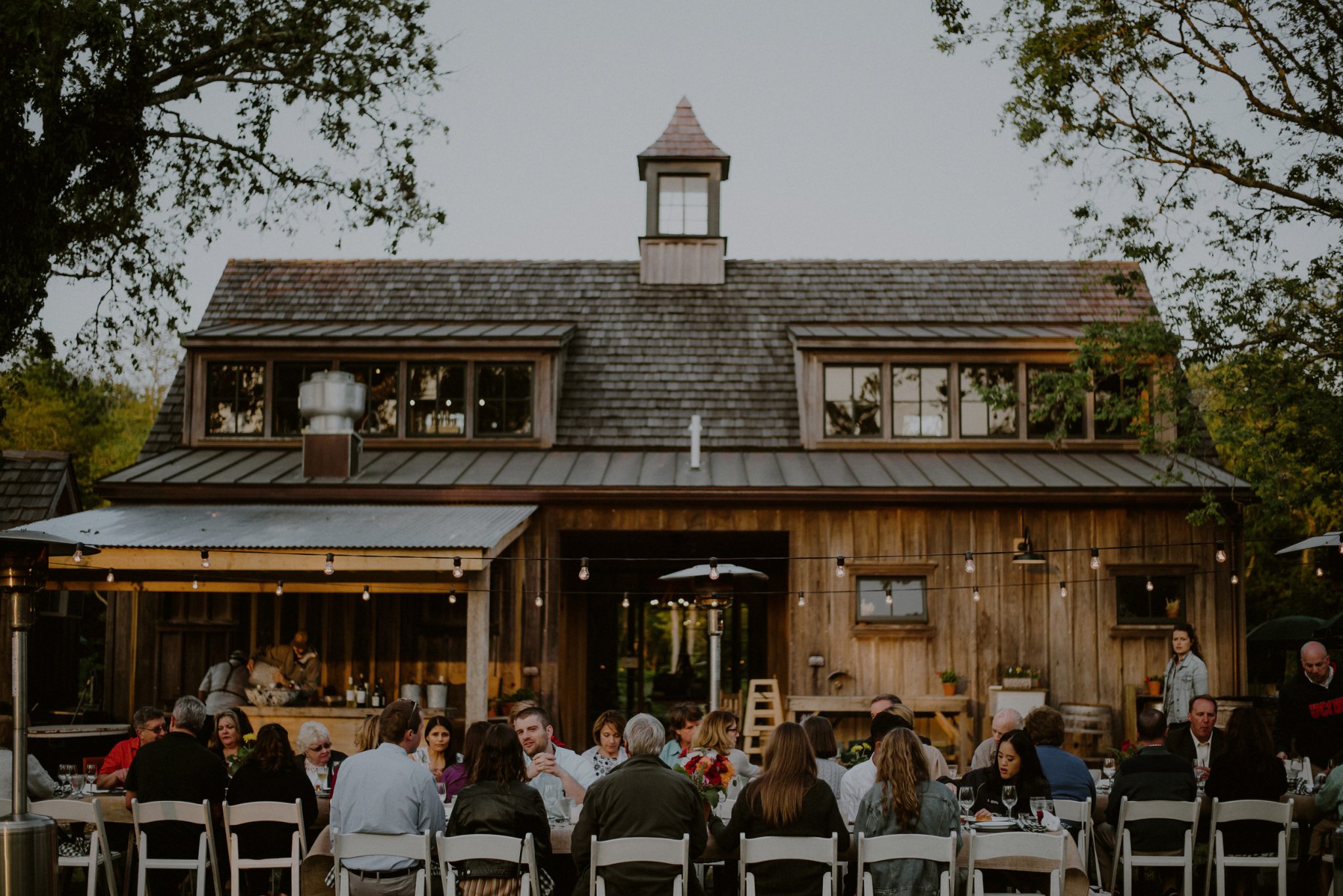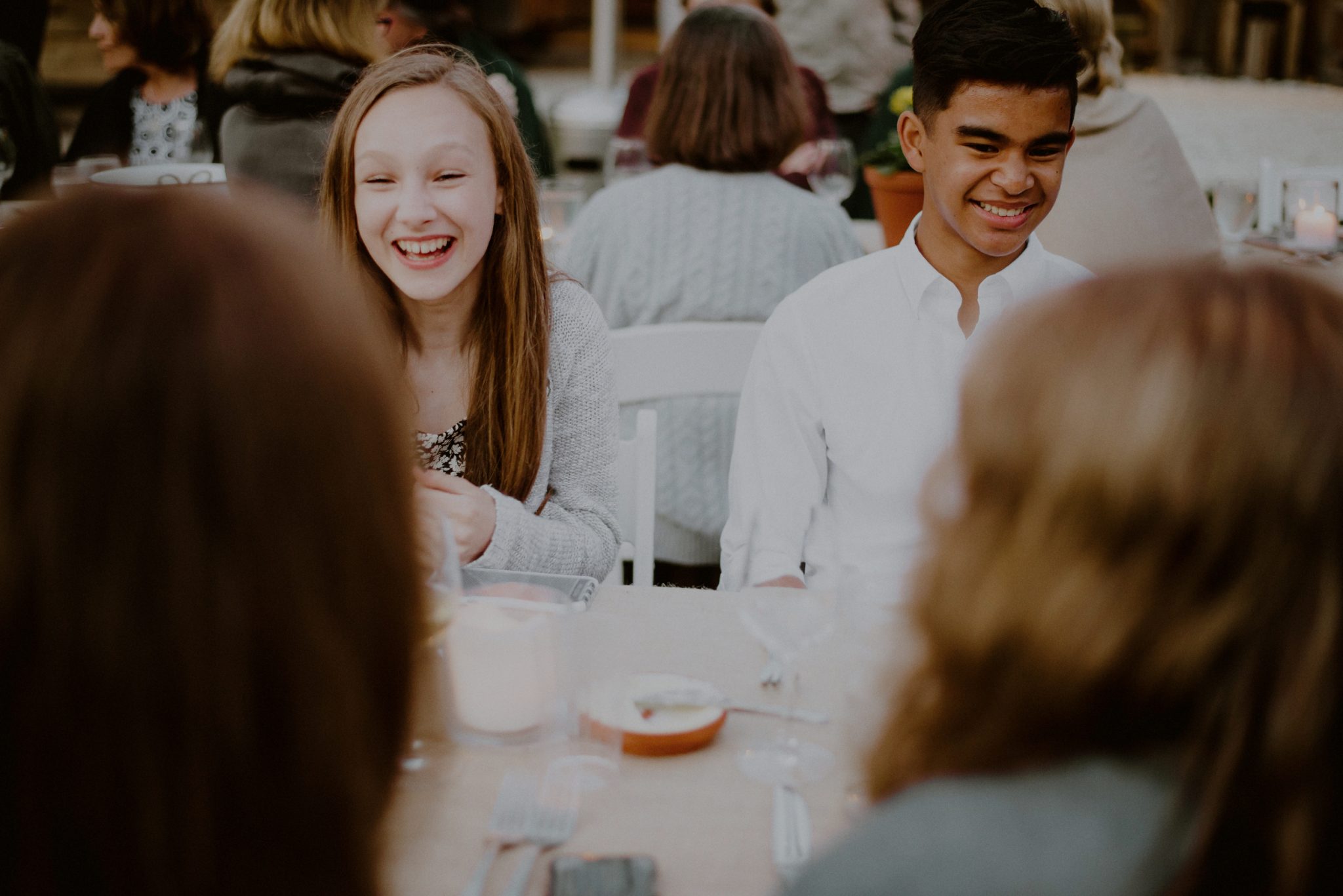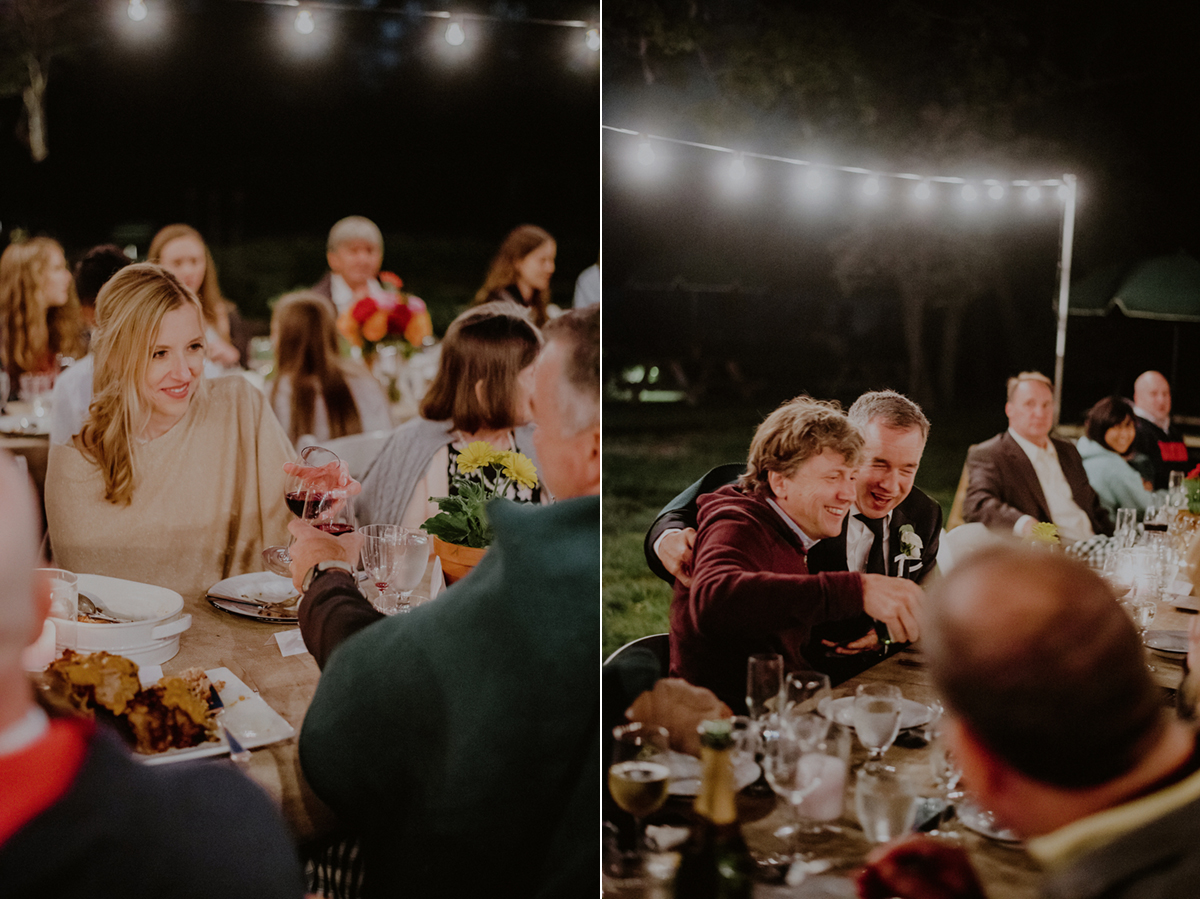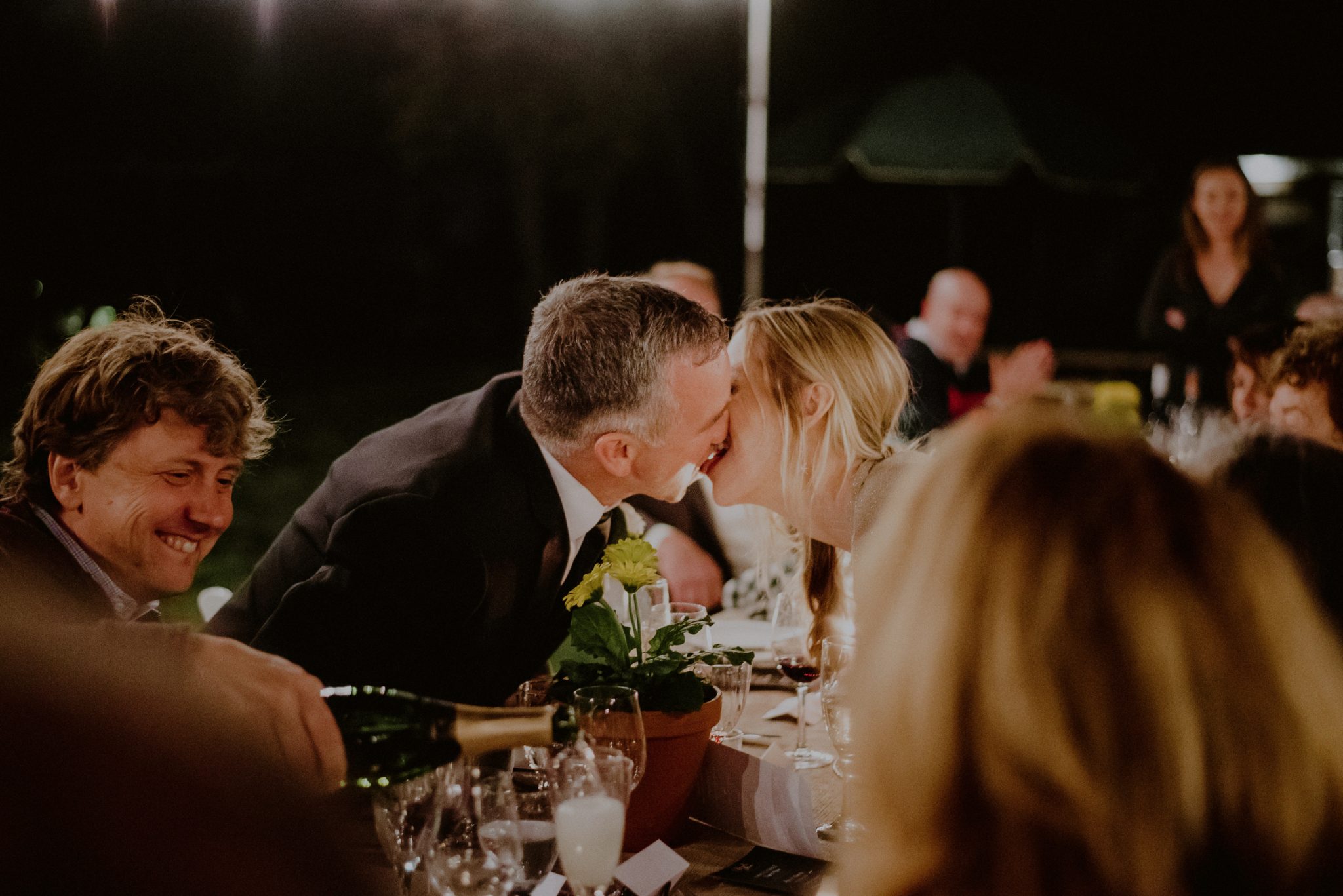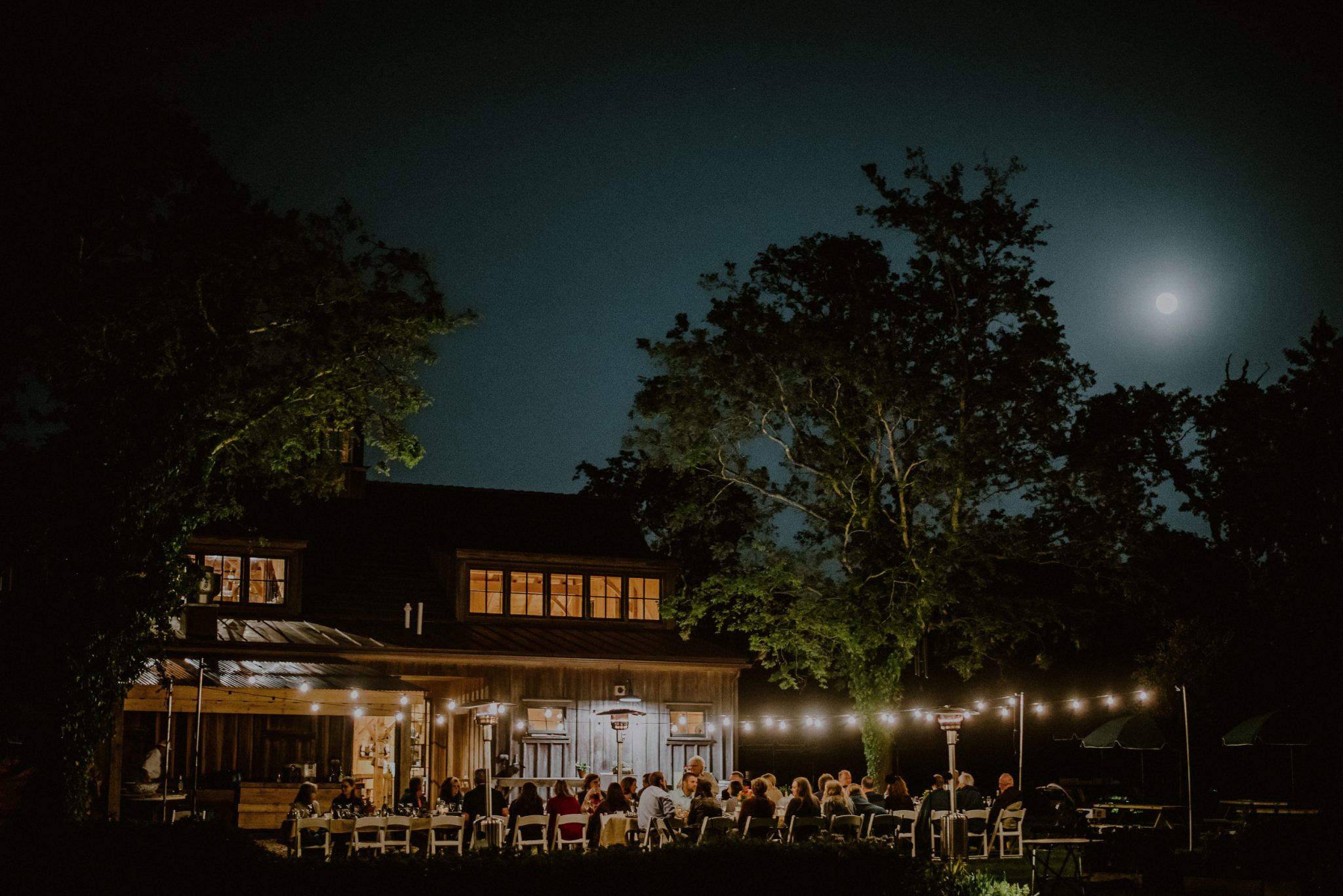 If you enjoyed this Cape May wedding at Beach Plum farm, check out this other NJ farm wedding with a similar farm to table approach.